FINE GRINDING & SCREENING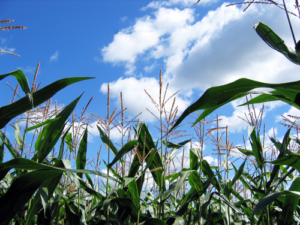 The corn and water slurry leaves the germ separator for a second, more thorough, grinding in an impact or attrition-impact mill to release the starch and gluten from the fiber in the kernel.
The suspension of starch, gluten, and fiber flows over fixed concave screens, which catch fiber but allow starch and gluten to pass through. The fiber is collected, slurried, and screened again to reclaim any residual starch or protein, then piped to the feed house as a major ingredient of animal feeds. The starch-gluten suspension, called mill starch, is piped to the starch separators.