Meet Shayla Certain, CRA's spring Government Relations intern! As GR intern, Shayla supports CRA's policy staff and helps implement the legislative and regulatory agenda. She attends hearings and meetings on behalf of CRA and assists with various initiatives and special projects. In addition, Shayla interfaces with CRA's Government Relations and Communications Committees.
Learn more about Shayla in her own words!
Q: What's a typical day at work like for you?
I typically attend meetings with my supervisors and attend any congressional hearings about agriculture!
Q: How did you become interested in a career in the agriculture industry?
This is my first time learning about the agriculture industry. Under crazy circumstances, this position found me! I became interested in policy when I realized how much politics affected my life.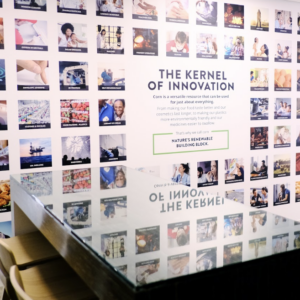 Q: What do you like most about your job/working at CRA?
How I am learning about the agriculture industry and how much of an impact it has on everyday life.
Q: Are there any frequently asked questions or misconceptions that you can clear up about your work?
Agriculture plays a larger role in our lives than I ever thought.
Q: How do you spend your time away from the office? Do you have any special hobbies?
I am a full-time student at Howard University, so my time away is spent in class. However, when I have extra free time I like to read. When I was a kid, I read one huge hardcover book a week.
Q: What do you want to be when you grow up?
I am still trying to figure that out!