Eamon Monahan, Vice President of Environmental Affairs & Workplace Safety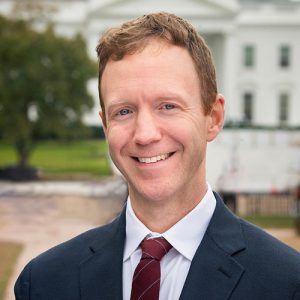 In this month's staff profile, learn more about Eamon Monahan, Vice President of Environmental Affairs and Workplace Safety. Eamon joined CRA in 2019 after spending more than a decade at the Environmental Protection Agency, where he managed an energy efficiency program designed to help consumers and businesses become more sustainable. He provides experienced and strategic leadership to CRA and its members regarding biogenic CO2 emissions, air quality, and workplace safety standards, among others. Eamon is also Senior Director of Environmental Affairs of the Plant Based Products Council (PBPC), providing forward-thinking leadership to advance regulatory and legislative actions that support the circular bioeconomy.
Q: During your time with CRA, what accomplishment or moment are you most proud of?
Prior to joining CRA, I stumbled upon research on the industry's safety record with the Bureau of Labor Statistics and found that the injury rate in corn wet milling was remarkably low. Upon starting my position, I dug deeper into our historical data and found that this wasn't always the case. Dating back through the '90s and early 2000s the industry's recordable incident rate (RIR), a measure of injuries per employee hours worked, was around 6.0. That rate is fairly dangerous and similar to that of heavy manufacturing industries. Today, the industry's RIR hovers around 1.0, which is as safe as working in a traditional office. It's a remarkable success story that shows how our members prioritize workplace safety, employing new technologies, and communicating best practices. I'm proud to work with the folks that made those improvements possible and improved the lives of their workers.
Q: What do you like most about your job/working at CRA?
We have a great team of people that really know their stuff. A staff meeting here is an opportunity to listen in on a conversation of national experts in agriculture, health and nutrition, international trade, and politics. Then there's me, feeling like a kid with a clip-on tie that gets to sit with the grownups. I enjoy the feeling of having to step up my game to keep up with such a great group of leading industry experts.
Q: How has your past experience prepared you for your current role?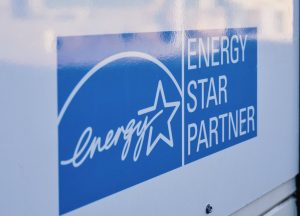 I worked for many years with the EPA's ENERGY STAR program, a voluntary energy efficiency program designed to help consumers and businesses save energy and money. Of the many things I learned at ENERGY STAR, the most important skill was how to lead a diverse group of stakeholders to a common purpose. At CRA our work is driven by our member companies and by participation in coalitions of other food and agriculture trade associations, so articulating a path to a shared goal is essential.
I also ran the workplace safety program at another trade association before I joined CRA. That gave me familiarity with the Occupational Safety and Health Administration (OSHA) processes and injury reporting, making me all the more impressed with our members' commitment to worker safety.
Q: What has working at CRA taught you?
Most of my work at the EPA involved voluntary programs, so I've learned far more about the EPA regulatory process in my two years at CRA than I did in the 11 years working at the Agency. One of my key issues at CRA has been getting the EPA to recognize the difference between biogenic CO2 emissions from fermentation (a process used in producing corn-derived bioplastics) and those emissions from fossil fuels. It's a niche issue so we've tried some creative ways to get EPA's attention and provide them what they need to issue some regulatory clarity. It's fascinating being on the outside looking in, especially on an issue that could be very important to development of the bioeconomy.
Q: What's something we might not know about you?
I love horror movies and own way too many dorky horror screen-printed t-shirts. One day my three-year-old daughter told me she wanted me to wear "the black shirt with skeletons on it." In my case, that doesn't really narrow things down, so we had to go through my drawer, casting aside multiple shirts with sundry, undead characters on them until she found what she was looking for. It had the "Appetite for Destruction" album cover on it, which isn't horror-related but still rules. She gets it.
Q: What do you want to be when you grow up?
A halfway-decent person.