Michael Anderson, Vice President of Trade and Industry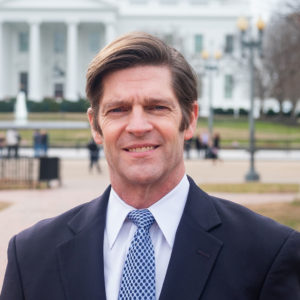 Meet Michael Anderson, Vice President of Trade and Industry Affairs. Michael joined CRA in 2018, bringing over 25 years of experience in international trade, agriculture, and economics in the government and private sectors. He provides strategic and tactical leadership to CRA and its members regarding trade policy, transportation, and co-products reporting programs, and industry affairs. Michael is also Vice President of the Plants Based Products Council (PBPC), providing strategic and tactical leadership to PBPC and its members regarding economic analysis, statistical reporting, and industry affairs.
Michael has also been recognized as a cleared advisor to USDA and USTR and is a member of the Agriculture Trade Advisory Committee. He sits on the board of Farmers for Free Trade and is a Certified Association Executive (CAE).
Read on to learn more about Michael, in his own words:
Q: How did you become interested in your policy function, and how has your past experience prepared you for your current role?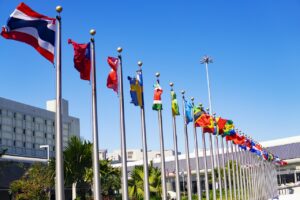 I had an early interest in foreign countries, cultures, and international issues and these eventually linked with my academic training in economics and international business. I started my career as an international economist working primarily at the U.S. International Trade Commission, and also at the Office of U.S. Trade Representative, gaining first-hand experience with many aspects of U.S. trade policy. These opportunities fueled my interest and passion to dive deeper into international competitiveness and trade policy. During my federal service I was fortunate to develop deep insights into particular U.S. trade negotiations, trade laws, the inter-agency trade policy formulation process, and an affinity for key Congressional committees with trade policy jurisdiction. I particularly enjoyed opportunities to work directly with international organizations such as the World Trade Organization and the Organization for Economic Co-operation and Development (OECD), representing U.S. trade policy interests. I am fortunate to continue my professional journey with CRA, leveraging prior experience in government trade policy to promote effective solutions to opening markets and reducing trade impediments for CRA members.
Q: During your time with CRA, what accomplishment or moment are you most proud of?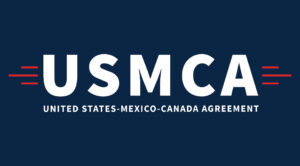 CRA leverages the team approach to accomplish its mission. In 2019, passage of the U.S. Mexico – Canada Agreement (USMCA) was the association's paramount policy objective. Although I serve as principal expert and point person for the association's trade portfolio, ensuring USMCA passage entailed a team effort. I am proud of the collaborative efforts with my colleagues who cover communications and external relations along with our association leadership that elevated CRA's contributions to advocacy, support, and eventual passage of USMCA by historic margins. Through coalition building with other agriculture associations and prominent cross-industry advocacy groups promoting USMCA, CRA made impactful contributions to the successful U.S. industry campaign for ratification of USMCA. We were invited to the White House signing ceremony, evidence that a modest sized trade association can achieve significant policy goals that positively impact not only its industry sector but the nation.
Q: What do you like most about your working at CRA?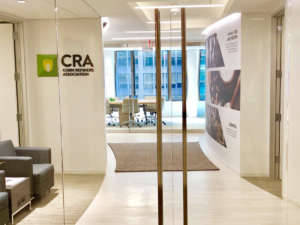 I enjoy the mix of unanticipated challenges and strategic opportunities to effectively find solutions and promote the industry and companies we represent. Working directly with our member companies and policy committees at the intersection of government policies and market dynamics for trade, transportation, and industry affairs is especially rewarding. CRA's important work provides tremendous opportunities to collaborate with other agriculture and business associations to achieve common policy goals to benefit our respective members. These opportunities allow for a clear line of sight to the impact and influence of our efforts with Congress, senior government officials, and other policy makers. I'm also fortunate to work with dedicated and deeply talented colleagues, who share a collective vision and passion for our mission. I learn much from each of them and value their professional friendship.
Q: Are there are any frequently asked questions or misconceptions that you can clear up about your work?
Certainly, in the past few years U.S. trade policy was frequently headline news, with a lively debate surrounding who pays for increased tariffs. Tariffs are a domestic tax paid on imported products at the U.S. border. That foreign companies or governments pay for U.S. tariffs is a misconception and economic fallacy. While higher tariffs may result in increased revenues for the U.S. treasury, the tariff dollars are transferred as a tax from importers—U.S. producers, U.S. wholesalers, and U.S. retailers—to the U.S. government. These importers may pass along part or all of the increased tariff cost to purchasers and ultimately U.S consumers.
Tariffs are a domestic tax paid on imported products at the U.S. border. That foreign companies or governments pay for U.S. tariffs is a misconception and economic fallacy.
Q: What is something we might not know about you?
I'm a former Boy Scout leader for nearly 20 years. As a teenager my interest in Boy Scouts was waning as friends left the program and sports, schoolwork, and other activities were a higher priority or more popular. At the time, a particular Scout Master had a significant positive influence on me, making a special effort to support each of us in our ambitions both in the program, school, sports, and other endeavors. That was a turning point and because of that mentorship, I continued, eventually becoming an Eagle Scout. The experience motivated me also to engage in Scout leadership as an adult. Being a leader allowed me to share my wonderful scouting experiences and achievements with many amazing young men and my own sons, but also to pay forward what that Scout leader taught me.