TRADE UPDATE
Food & Agriculture
February 8, 2022
By Michael Anderson, Vice President of Trade and Industry Affairs
HIGHLIGHTS
"I would just say to USTR: 'Beware, we practice negotiating as well.'"

— UK Ambassador to the U.S. Karen Pierce, commenting on anticipated U.S. – UK trade agreement negotiations, including agriculture provisions.
USMCA
U.S. lowers Canadian softwood lumber duties
The U.S. has lowered duties on Canadian softwood lumber to 11.64 percent after Canada threatened to challenge U.S. duties under the USMCA (U.S.-Mexico-Canada Agreement). Despite the reduction, Canada maintains the position that current duties are "unjustified."

The U.S. Lumber Coalition released a statement in support of the decision stating, "import duties are warranted because Canadian lumber producers are subsidized and unfairly trade in the U.S. market to the detriment of U.S. companies and workers. U.S. trade laws duties simply offset Canada's unfair trade practices, allowing U.S. lumber manufacturers to grow to their natural size."
Mary Ng, Canadian Minister of International Trade, took a hard stance against the decision, which reinforces U.S. intentions to uphold duties on Canadian softwood lumber. Minister Ng affirmed, "The Government of Canada will continue to stand up for Canada's forestry sector through all available avenues, including litigation under NAFTA and the Canada-United States-Mexico Agreement, and at the WTO."
The AFL-CIO ascribed the successful Mexico union vote to USMCA's enforcement provisions
Workers at a General Motors' plant in Silao, Mexico last week elected a new labor union, the National Independent Union for Workers in the Automotive Industry (SINTTIA). SINTTIA received about 78 percent of the vote, based on results released by the Mexican government. According to a statement by the AFL-CIO, SINTTIA was the "only independent union on the ballot" and "has committed to democratic union practices and accountability to its members in the collective bargaining process."
Ahead of the upcoming election, Earl Blumenauer (D-Ore) had urged the Mexican government and GM to protect worker rights. "We are alarmed by reports of continued harassment, intimidation, and violence against independent union activists in the General Motors' (GM) auto plant in Silao, Mexico leading up to next week's union election," Rep. Blumenauer said in a joint statement with fellow Democrats Bill Pascrell (NJ) and Dan Kildee (D-MI). The lawmakers continued, "It is imperative that GM and Mexico's labor authority ensure that every single worker may cast a secret ballot freely and without intimidation, disseminate election information to all workers, guarantee official and independent election observers are present immediately, and facilitate transportation and full access to vote for all workers."
U.S. – Canada dairy dispute continues
A month after a "USMCA panel agreed with the United States that Canada is breaching its USMCA commitments by reserving most of the in-quota quantity in its dairy tariff-rate quotas (TRQs) for the exclusive use of Canadian processors," the two countries have yet to reach a resolution on the matter.
The Canadian government confirmed they have sent a proposal in an attempt to reconcile the dispute but refrained from commenting on the contents. If an agreement between the U.S. and Canada fails to come into fruition, the U.S. has the right to retaliate under the USMCA.
China Trade
House passes America COMPETES Act
Members of the U.S. House of Representatives passed the

America COMPETES Act

, by a vote of 222-210. The bill, which was created as a counter to the Senate's Innovation and Competition Act (USICA), aims to enhance American competitiveness in the face of anti-competitive Chinese action. By the means of investing in semiconductor chips, supporting supply chains and manufacturing, conducting scientific research, and enforcing targeted anti-China measures, the America COMPETES Act seeks to strengthen U.S. businesses and the U.S. economy.
220 amendments to the America COMPETES Act were approved along with the bill. Such amendments include numerous tweaks to the Creating Helpful Incentives to Produce Semiconductors in America Act (CHIPS Act) as well as the addition of the Ocean Shipping Reform Act.
The bill also contains provisions relating to China that address U.S. Policy on World Bank Group and Asian Development Bank Loans to China, Chinese Support for Afghan Illicit Finance, China Financial Threat Mitigation, and U.S. Policy on Multilateral Development Bank Co-Financing Arrangements with China's Infrastructure Bank, among other concerns.
Secretary of Commerce Raimondo released a statement commending the House on its passage of the America COMPETES Act, highlighting the Act's proposed $52 billion investment in domestic semiconductor production. She went on to stress, "Now that separate versions of the bill have passed both the House and the Senate, I'm urging Congress to move quickly to begin negotiations and work out the differences between the bills, focus on areas of common agreement, and get a final version to President Biden's desk for his signature."
Ambassador Tai lauded the passage of the America COMPETES Act in the House stating, "Our trade policy will benefit from strong and resilient supply chains, which is exactly what the America COMPETES Act will provide."
WTO decision on U.S.-China countervailing case
As reported earlier, the WTO arbitrator reached a decision on a U.S.-China countervailing dispute that dates back to 2012. The case ruling states the U.S. used "WTO-inconsistent methodologies" in countervailing duty proceedings regarding imports from China and thus, China is entitled to place retaliatory tariffs on $645 million of U.S. goods. USTR Spokesperson Adam Hodge called the decision "deeply disappointing," going on to say that the ruling "reflects erroneous Appellate Body interpretations that damage the ability of WTO Members to defend our workers and businesses from China's trade-distorting subsidies." Moreover, the edict, according to Spokesperson Hodge, "reinforces the need to reform WTO rules and dispute settlement." It is unknown which U.S. goods will be hit by the retaliatory tariffs at this time.
Phase One Agreement
USTR reiterates Phase One shortfalls
Biden administration officials have turned up the volume regarding China's failure to meet its commitments under the Phase One trade deal. Officials emphasized they are expecting "concrete action" from China to fulfill its commitment to purchase $200 billion in additional U.S. goods and services in 2020 and 2021 under the deal signed in 2020 under then President Donald Trump.

"Because we inherited this deal, we engaged the (People's Republic of China) on its purchase commitment shortfalls, both to fight for U.S. farmers, ranchers and manufacturers and give China the opportunity to follow through on its commitments. But our patience is wearing thin," said one of the officials.

"You know, it is really clear that the Chinese haven't met their commitment in Phase 1. That's something we're trying to address," Deputy U.S. Trade Representative Sarah Bianchi said at an event hosted by the Washington International Trade Association. "It's not our goal to escalate here. But certainly we're looking at all the tools we have in our toolbox to make sure they're held accountable," Bianchi said without specifying any details.

The public statements come on the heels of the release of the December 2021 trade data for the final month of the two-year purchase commitments under the deal.

Ambassador Tai and USDA Secretary Vilsack have consistently commented over the past several months on holding China accountable for its Phase One deal commitments. Commenting on China's agriculture purchases under the Phase One trade deal, Vilsack said China is "about $13 billion short" on the commitments and that Ambassador Katherine Tai will certainly press the Chinese officials to meet all of the commitments under the trade pact. In previous statements, Ambassador Tai ruled out pursuit of a "phase two" agreement, but she and other Biden administration trade officials said the U.S. will hold China accountable for meeting its commitments under the Phase One deal.
COVID-19
The era of declining durable goods prices has ended in the new COVID economy
Spurred by the COVID-19 crisis, millions have been forced to stay home, curbing spending on services such as restaurants and travel, and diverting spending to durable goods, such as cars, TVs and household appliances. While durable goods spending represents a fraction of total consumer expenditures, for several decades stable or declining prices helped put a lid on inflation, until the pandemic abruptly shifted consumer spending patterns.
Global Food Prices Rise, approaching record levels
Global food prices jumped toward a record last month, further adding to rising consumer costs. The United Nations' index of food prices rose 1.1%, approaching 2011's all-time high. Unfavorable weather for crops and the fallout from an energy crisis threaten to keep prices high.

The UN's Food and Agriculture Organization (FAO) Food Price Index (FPI) averaged 135.7 points in January 2022, 1.5 points (1.1 percent) higher than in December 2021. The FPI's rebound in January was led by solid gains in vegetable oils and dairy sub-indices, partially offset by a decline in sugar prices for the second consecutive month. Meat and cereal sub-indices remained largely unchanged.
Supply Chains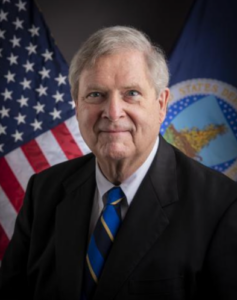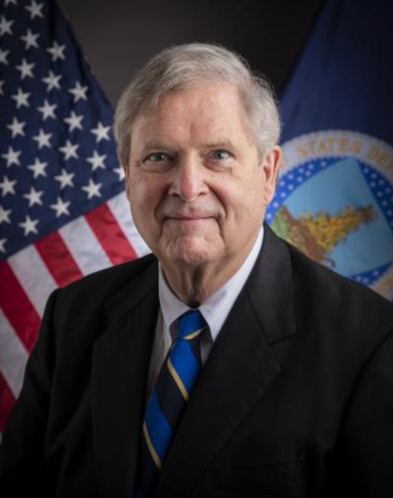 USDA announces new "pop-up" port
"COVID-19 revealed vulnerabilities across our supply system, both at our ports and in the agricultural sector," remarked U.S. Agriculture Secretary Vilsack in a USDA press release that went on to stress the harm port congestion and related shipping issues have had on U.S. agriculture exports. According to USDA, "Fewer containers have been made available for U.S. agricultural commodities, as ocean carriers have circumvented traditional marketing channels and rushed containers back to be exported empty."

In an effort to mitigate harm caused by port backups, Secretary Vilsack announced, "The U.S. Department of Agriculture (USDA) is partnering with the Port of Oakland to set up a new 25-acre "pop-up" site to make it easier for agricultural companies to fill empty shipping containers with commodities."

U.S. Transportation Secretary Pete Buttigieg also commented on the creation of the new pop-up port noting, "After we helped set up inland pop-up ports at the Port of Savannah, we witnessed significant improvements in the flow of goods, and we expect to see similarly positive results once this Oakland facility is open. We look forward to engaging with other ports on similar solutions to congestion." The Oakland site will be open to exporters in early March.
Labor challenges continue to plague west coast ports
Last month over 1,700 workers tested positive for COVID-19, hampering efforts to alleviate shipping container backlogs at west coast ports, particularly at the nation's busiest port complex, L.A.-Long Beach. January's infection rate tally spanning 29 ports surpasses the 1,624-count for all of 2021, according to the Pacific Maritime Association.
Section 232 Investigations
Anticipation builds around Global Arrangement
U.S. and EU trade officials met in Washington D.C. last week to discuss the basics of the Global Arrangement on Sustainable Steel. The ambitious agreement continues to inch forward although it appears the two trade partners are still in the process of laying out the groundwork for their comprehensive plan. A European Commission spokesperson told U.S. Inside Trade the officials' main objective for this meeting was to discuss "a number of technical exchanges on various areas of bilateral cooperation including the Trade and Technology Council and Steel and Aluminum."
Talks continue between U.S. and U.K. officials on global steel and aluminum overcapacity to find a mutual resolution for the Section 232 disputes. Secretary of Commerce Raimondo, Ambassador Tai, and U.K. Secretary of State for International Trade Trevelyan met virtually recently, discussing U.S. Section 232 tariffs on U.K. imports and U.K. retaliatory tariffs on U.S. exports to the U.K. "They agreed that, as the United States and the United Kingdom are close and long-standing partners, sharing similar national security interests as democratic market economies, they can partner to promote high standards, address shared concerns and hold countries that practice harmful market-distorting policies to account," according to a U.S.-U.K. joint statement on the issue. Following the introduction of these tariffs, the EU and U.K. established retaliatory tariffs on several U.S. goods. In October of 2021, the U.S. and the EU reached an agreement, restoring U.S.-EU market-oriented conditions.
A few weeks earlier, the U.S. and Japan launched negotiations to resolve the tariff dispute over Section 232 steel and aluminum tariffs. The U.S.-Japan Business Council (USJBC) issued a statement welcoming the talks to address global steel and aluminum overcapacity and U.S. tariffs on Japan's steel and aluminum imports. "The U.S.-Japan Business Council welcomes the agreement between the United States and Japan to start consultations on steel and aluminum overcapacity and urges the U.S. government to swiftly rescind the Section 232 tariffs on Japan."
Section 301 Investigations
Section 301 presidential authority challenged
The Department of Justice (DOJ) awaits a ruling as a U.S. Court of International Trade (CIT) panel of judges deliberate a decision on the legality of the Trump administration's tariff action against China. After placing duties on over $350 billion in Chinese good, a group of stakeholders and importers filed a complaint, claiming that the then Trump administration was in violation of the Administrative Procedure Act and surpassed its limit under Section 301 of the 1974 Trade Act.

The DOJ counter-argued President Trump was within his rights, explaining "When the burdens increase, or the initial action is no longer appropriate. Congress expects the president to respond in a way that will compel the trading partner to stop the offending practice."

Akin Gump, the Plaintiff, went on to contend, "USTR relied principally on China's retaliatory tariffs, currency manipulation and a host of other policy disagreements" as justification for the Trump-era tariffs rather than "making findings that the burden to the U.S. economy from the investigated practices themselves had in fact increased."

The timeframe for release of the CIT decision on this case is currently unknown.
Biden Transition
No updates to Biden transition process
No significant updates since Secretary Vilsack noted the Biden administration is vetting an unnamed person for the USDA's Under Secretary for Trade position. Vilsack emphasized the complexity of the process, stating the vetting process has been underway "for a considerable period of time," owing to a "very complex set of business relations" of the person and they're currently working through potential "ethics problems" with the person's financial investments.
Separately, Elaine Trevino, Biden's nominee for the Chief Agriculture Negotiator role at USTR awaits scheduling of a Senate Finance confirmation hearing. Additionally, the nominations of María Pagán and Christopher Wilson, for Deputy USTR roles, are presently blocked at the Senate Finance Committee by Senator Mike Lee (R-UT) over concerns with the Biden administration's position on an IP waiver at the WTO regarding COVID vaccines.
U.S. – Brazil
U.S.-Brazil Protocol Relating to Trade Rules and Transparency goes into effect
The U.S. – Brazil Protocol Relating to Trade Rules and Transparency, which acts as an update to the two countries' Agreement on Trade and Economic Cooperation (ATEC), has entered into force, supplementing the original document with "new commitments on Trade Facilitation, Good Regulatory Practices, and Anti—Corruption based on the relevant chapters of the United States-Canada-Mexico Agreement."

The Protocol contains an "article to promote appropriate border treatment for agricultural and other goods vulnerable to deterioration, including review of entry process requirements," in addition to providing a "Broad scope for advance rulings, including classification, valuation, origin, and application of quotas," according to a USTR fact sheet on the agreement.
Signed in 2020 by then President Trump, the Protocol remains a point of contention among democratic officials who have expressed apprehension about the enforceability of the document as well as human rights and environmental concerns, pertaining to current Brazilian leadership.
Indo – Pacific Economic Framework
U.S. to seek "binding commitments" under IPEF
In pursuing the Indo-Pacific Economic Framework (IPEF), Deputy U.S. Trade Representative Sarah Bianchi reemphasized that the U.S. will "be seeking binding commitments with our trading partners, whether it's in digital area, labor or environment." These rules will be of a "high standard," according to Ambassador Bianchi. Regarding the digital trade component of IPEF, USTR will look to address data localization issues and cross-border data flow issues.
Bianchi acknowledged the Indo-Pacific Economic Framework won't involve new market access commitments but will involve "high-standard rules to increase interoperability [and] competitiveness among the parties to the arrangement." Bianchi has said more details on IPEF will be unveiled in the "coming weeks."

According to multiple reports, IPEF will entail several individual agreements, which nations in the region may opt to join or not join. The arrangements are not expected to include tariff cuts and other legally binding market access provisions that require Congressional approval, a concern expressed by several U.S. industry exporters to the region.
The various components or "modules" of the IPEF are expected to cover the core objectives of the framework released by the White House in October of 2021: "trade facilitation, standards for the digital economy and technology, supply chain resiliency, decarbonization and clean energy, infrastructure, worker standards, and other areas of shared interest." Amb. Katherine Tai is expected to lead the trade component of the framework, which will include digital trade, labor standards and trade facilitation. Commerce Secretary Gina Raimondo will oversee the segments on supply chains, infrastructure and decarbonization, and tax and corruption, according to reports.
U.S. – Indonesia
TIFA meeting expected soon
The U.S. and Indonesia are expected to hold talks on the two countries' Trade and Investment Framework Agreement (TIFA) soon. This Monday, Deputy USTR Sarah Bianchi and Indonesian Ambassador to the U.S. Rosan Perkasa Roeslani met ahead of the long-awaited talks, which last took place in 2018. Limited information on the ambassadors' meeting has been released.

During the U.S. and Indonesia's last TIFA meeting, the countries "agreed to work together to address outstanding issues on agriculture, digital trade, financial services, fisheries, and labor." Additionally, the United States and Indonesia "formally adopted a work plan on intellectual property that sets a roadmap for addressing concerns identified with respect to Indonesia in previous Special 301 Reports."

The International Trade Administration (ITA) has identified the major challenges around U.S.- Indonesian trade pertain to "labor relations, intellectual property protection, transparent rules setting and implementation, standards and certification, and pricing."
U.S. – EU
U.S. and EU to resume bivalve shellfish trade
The U.S. and EU have agreed to resume trade in bivalve shellfish. This includes oysters, clams, mussels, and scallops. At this time, producers from Massachusetts and Washington on the U.S.-side and Spain and the Netherlands on the EU-side are eligible to begin exporting.

It has been over 10 years since bilateral bivalve molluscan shellfish trade between the EU and U.S., which was previously halted due to food safety concerns, has been permitted.

The European Union's Valdis Dombrovskis, Executive Vice-President and Commissioner for Trade, commented on the achievement, "I warmly welcome this deal, which resolves a long-standing issue we have been working hard to unlock. It shows that our efforts to forge a positive, forward-looking trade agenda with the United States are paying off."

USTR has characterized the agreement as a major feat for U.S. seafood trade, noting "In 2020, the United States was one of the world's largest seafood exporters, with global sales of seafood products valued at $4.5 billion. 2021 exports of U.S. seafood products to the EU exceeded $900 million."
Next TTC meeting to be held in May
The EU and U.S. plan on holding their next Trade and Technology Council (TTC) meeting in May, according to Politico. The council aims "to promote U.S. and EU competitiveness and prosperity and the spread of democratic, market-oriented values by increasing transatlantic trade and investment in products and services of emerging technology, strengthening our technological and industrial leadership, boosting innovation, and protecting and promoting critical and emerging technologies and infrastructure."

TTC last met in September of 2021 in Pittsburgh, PA, where officials discussed investment screening, export controls, artificial intelligence, semiconductors, and global trade challenges, among other issues. The TTC's next meeting, which will revisit the council's 10 working groups created during its last assembly, is set to take place in Europe.

In a letter to President Biden, Senators Ron Wyden and Mike Crapo urged the administration "to increase meaningful engagement with the EU regarding its digital agenda, including the Digital Markets Act (DMA), which may be finalized in the coming months, and the Digital Services Act (DSA)."

Congressmen Wyden and Crapo, among other likeminded parties, have expressed concern that proposed EU legislation "uses arbitrary thresholds to ensure only a handful of large American companies fall within the scope [of polices intended to address excess market power], while failing to regulate similar companies based in Europe and elsewhere."

The senators suggest the Biden administration should raise the topic at the next U.S. – EU TTC meeting.
U.S. – U.K. Trade
U.S.-U.K. trade talks still "on pause"
During a National Asian Pacific American Bar Association (NAPABA) event, Ambassador Katherine Tai stated the U.S.-U.K. and U.S.-Kenya trade talks, that commenced under the Trump administration, are still "on pause."

Ambassador Tai did, however, affirm USTR is very keen on "enhancing our trade relationships and our collaboration with our partners in the U.K. and Kenya." How the U.S. plans on going about trade-related conversations with the U.K. and Kenya remains unclear.

Ambassador Tai went on to say, "in terms of what form [British and Kenyan collaboration] will take and whether it conforms to exercises and vehicles that are familiar to us, I'm going to leave that open, but our focus really is on how to be most effective and being good partners in advancing ourselves into a really strong economic recovery by working together."

Meanwhile U.K. officials are posturing for trade negotiations with the Biden administration to commence after the U.S. midterm elections later this year. "We hope that may be after the midterms, when they want to pick up and talk about those federal-level bits of an FTA, we stand ready to carry on those conversations," Secretary of State for International Trade Anne-Marie Trevelyan said recently. In the interim, U.K. officials U.K. are presently focusing on state-level negotiations, laying the regulatory groundwork for a future bilateral trade agreement. The U.K. has already secured new trade agreements with New Zealand and Australia, launched negotiations with India, and requested entry into the CPTPP.
UK will seek significant agriculture concessions in FTA talks
The U.K. is "determined" to secure strong agriculture provisions in a potential U.S. – U.K. trade deal, said U.K. Ambassador to the U.S. Karen Pierce. She noted that the country remains "determined" to secure a trade pact that will give "everybody a good chunk of what they want," including on agriculture and other issues if and when trade negotiations with the U.S. resume. Pierce noted the U.K. has a "a fantastic relationship with the U.S." regarding "trade, including agriculture." She emphasized that both countries would offer meaningful concessions to secure a deal. "It's not exactly give and take, but there will be things that American producers want, there will be things British producers want, and we somehow have to navigate through that," Pierce said, recently speaking to reporters. Pierce said she expects challenging agriculture negotiations yet expressed optimism that both sides "ought to be able to bring that together to get a good deal for everybody."
WTO
Organizational and Personnel changes in the WTO Secretariat, more expected
Director General Ngozi Okonjo-Iweala implemented significant reform measures for the WTO Secretariat, designating new directors to the Council Division and the newly created Transformation Division. At a town hall meeting with her own staff, Ms. Okonjo-Iweala announced that her chief of the cabinet Bright Okogu will lead the Council Division in the place of Victor do Prado, and appointed Victoria Donaldson, currently Counselor in the Delivery Unit, to oversee the new Transformation Division, after interviewing six candidates. Donaldson previously worked with former Ambassador Crawford Falconer from New Zealand in the Brexit division in London. Ms. Donaldson will utilize consultants from the McKinsey and Company and the DG to bring "transformation governance" to the Secretariat. Last year, at Ngozi Okonjo-Iweala's request, McKinsey prepared a report outlining recommendations on changes to the Secretariat.
Preceding the announcement, three directors had retired or vacated their positions. Keith Rockwell, long-time WTO spokesperson retired. The other two directors – director of the trade negotiations committee Victor do Prado and director of human resources Christian Dahoui reportedly stepped down for unspecified reasons. In the next few months three additional directors may retire – Robert Koopman (economic division), Antony Taubman (intellectual property division), and Shishir Priyadarshi (development division).
Ngozi Okonjo-Iweala also announced that she will collaborate with the International Monetary Fund on a "global carbon price" and the IMF, World Bank and Organization for Economic Cooperation and Development (OECD) on plastic goods and illicit trade, according to reports.
Pandemic response conversation halted
Discussion on the WTO's response to the pandemic are on "strategic pause," according to General Council Chair Ambassador Dacio Castillo (Honduras) due to deep divides among member countries on several key issues. Castillo said that "it was evident that delegations needed more time to engage with each other first, in different configurations to work through these differing perspectives, before reverting to the Representative Group discussions." "In other words, a strategic pause is needed at the point. This is precisely why I proposed the use of a cocktail approach – to enable us to quickly adapt," he continued. Castillo urged members to "bridge different perspectives to move everyone in one direction. I am only here to assist you in your endeavor."
Ag Economy Barometer
The Ag Economy Barometer retreats on rising input costs and supply chain disruptions
The January Ag Economy Barometer retreated 6 points to 119, giving back most of December's increase. January's index of 119 is the second lowest reading since July 2020 when the economic ravages of COVID-19 pervaded the agriculture sector. The 6-point decline in the barometer was driven principally by continuing concerns with rising input costs with over one-third of respondents indicating they expect input prices to rise by 30% or more in 2022. Supply chain issues also weighed heavily on famer sentiment as over 25% of producers reported experiencing difficulty in farming inputs such as herbicides, insecticides, fertilizer, and farm machinery parts.