TRADE UPDATE
Food & Agriculture
April 5, 2022
By Michael Anderson, Vice President of Trade and Industry Affairs
HIGHLIGHTS
China and other countries are busy negotiating new trade agreements while the United States sits on the sidelines. "You may think this is a 20th century tool. It looks like the rest of the world thinks this is a 21st century tool."

— Sen. Pat Toomey (PA-R) questioning Ambassador Katherine Tai during the Senate Finance Committee hearing on President Biden's trade policy agenda
USMCA
USMCA panel composition in Autos ROO dispute announced
The U.S., Canada, and Mexico have agreed on the composition of the USMCA panel for the Autos Rules of Origin dispute. There are five panelists:

Mr. Elbio Rosselli – Chairperson;
Ms. Kathleen Claussen – appointed by Canada;
Ms. Ann Ryan Robertson – appointed by Mexico;
Mr. Jorge Miranda – appointed by the United States; and
Mr. Donald McRae – appointed by the United States.

Donald McRae is a Canadian law professor who was a panelist in the USMCA U.S. – Solar Safeguard dispute, a NAFTA Chapter 20 dispute, and five WTO panels. Jorge Miranda is from Mexico and has worked at the WTO Secretariat and served on several NAFTA Chapter 19 binational panels.
As for the other panelists appointed by the participating parties, Elbio Rosselli has significant experience with WTO panels and was the chair of the USMCA Dairy TRQ panel, Kathleen Claussen is a first-time panelist and University of Miami Law School professor, and Ann Ryan Robertson is a partner at the law firm of Locke Lord's, Houston office. This is the third USMCA Chapter 31 state-state dispute, which was originally filed by Mexico, and Canada shortly thereafter joined as a complainant.
China Trade
Combating China through trade
Testifying before the Senate Finance Committee and the House Ways & Means Committee, Ambassador Katherine Tai stressed the importance of strengthening trade and domestic policy in order to combat Chinese non-market practices. According to the Ambassador, USTR's efforts to hold China accountable for its failure to meet Phase One commitments have been taxing and largely unsuccessful. Ambassador Tai is now considering "new tools" to ensure enforcement and make sure the U.S. is competing on a level playing field with China. "In 2022, the nature of [U.S. – China] competition has changed and evolved, and I think it is time for us … to take on this task of updating our toolbox," she said. The Ambassador also highlighted the importance rebuilding critical American industries and infrastructure to keep American supply chains secure in the face of China's anti-competitive behavior.
China competition bill inches forward
The Senate voted (68-28) to send the text from its version of the China competition bill, USICA, back to the lower chamber. The Senate's vote acts as the next step in sending the bill to conference. Now that the senators have passed their own version of the bill, members of the House can formally reject the legislation and move to take the bill to conference.
Trade Policy Agenda
White House releases 2023 budget
President Biden published his administration's budget for fiscal year 2023, which highlights his continued focus on themes such as supply chains, COVID-19 recovery, and climate action. Within the Biden-Harris Administration's budgeting plan for international programs, the document notes "the Budget includes nearly $1.8 billion to support a free and open, connected, secure, and resilient Indo-Pacific Region and Indo-Pacific Strategy." Additionally, the budget "Restores U.S. Leadership in International Development," "Strengthens African Engagement," "Addresses Food Insecurity and Fosters Inclusive and Agriculture-led Economic Growth," among other focus areas. The full Budget of the U.S. Government Fiscal Year 2023 can be found here.
USTR release trade barriers report
The office of the U.S. Trade Representative released the 2022 National Trade Estimate Report on Foreign Trade Barriers last week, highlighting several agricultural trade barriers, including biotechnology approvals, import regulations, and SPS measures in various countries. According to USTR, "The 2022 NTE Report highlights a number of cross-cutting barriers affecting U.S. agricultural trade, including:

opaque and burdensome facility registration requirements, such as China's Decree 248 and 249, and Indonesia's facility registration requirements for dairy, meat, and rendered products;

sanitary and phytosanitary (SPS) measures that are not based on science, are maintained without sufficient scientific evidence, or are applied beyond the extent necessary to address SPS issues, such as Turkey's onerous procedures and requirements for agricultural biotechnology approvals, Mexico's decisions on agricultural biotechnology applications and its decree providing for a phase-out of agricultural biotechnology corn, and the EU's burdensome certification requirements for animal products and non-science-based policies affecting innovative crop technologies; and

import licensing requirements and non-transparent import licensing administration restricting the flow of U.S. agricultural exports to a number of countries, including Angola, Ecuador, Egypt, and Indonesia."

Commenting on the NTE report, Ambassador Tai said, "USTR will continue to engage foreign governments on barriers that hamper the ability of U.S. farmers, ranchers and food processors to access markets worldwide."
COVID-19
Experts call for trade liberalism to stop inflation
A recent report, released by the Peterson Institute for International Economics (PIIE), calls on policymakers to utilize trade liberalism to counter inflation. "The data cited in this Policy Brief indicate that a feasible package of liberalization could deliver a one-time reduction in consumer price index (CPI) inflation of around 1.3 percentage points, amounting to $797 per US household, about half the size of pandemic relief in 2021," according to a summary of the report. The brief goes on to argue "lower import prices help reduce [Consumer Price Index] CPI inflation" and "enhanced competition reduces the cost of domestic goods." Following up on its claims, PIIE identifies 7 specific tariff reduction measures to counteract rising prices. These measures call on lawmakers to:

"Eliminate Trump's trade war tariffs,

Dismantle Trump's 25 percent Section 232 "national security" steel tariffs,

Waive penalty duties on Canadian lumber,

Cap "peak tariffs" at 10 percent,

Renew GSP and waive the Competitive Need Limit, [and]

Waive penalty duties on Moroccan potash."
Agriculture Exports
Russia restricts ag exports
Fears of global food supply shortages come closer to fruition as Russia suspends exports of sunflower seeds and rapeseed, while simultaneously imposing an import quota on sunflower oil exports. Russian sunflower oil represents 23% of global exports. Shortly after the Russian agriculture ministry imposed its new restrictions, former Russian President Dimtry Medvedev posted on his Telegram channel, threats to further limit ag exports to unfriendly countries. The former President warned Russia "will not supply our products and agricultural products to our enemies" in retaliation against the U.S. and its allies' sanctions.
In 2014, Russia

imposed a ban

on importing selected agricultural products from the EU and other Western countries in the wake of sanctions after its annexation of Crimea. Russia is the world's largest exporter of wheat, according to the Observatory of Economic Complexity.
Supply Chains
Senate passes Ocean Shipping Reform Act
The Senate unanimously approved the Ocean Shipping Reform Act in a vote last week. The bill's support comes at a time of peak congressional concern over the resiliency of American supply chains, which has grown a more critical issue in light of the Ukraine-Russia conflict. The bill, which aims to ease maritime supply chain issues, "is designed to support the growth and development of U.S. exports and promote reciprocal trade in the common carriage of goods by water in the foreign commerce of the United States."
Following the Senate vote, Senator Amy Klobuchar (MN-D), a co-sponsor of the legislation released a statement on the importance of the Ocean Shipping Reform Act. "Congestion at ports and increased shipping costs pose unique challenges for U.S. exporters, who have seen the price of shipping containers increase four-fold in just two years, raising costs for consumers and hurting our businesses. Meanwhile, ocean carriers that are mostly foreign-owned have reported record profits. This legislation will help American exporters get their goods to market in a timely manner for a fair price," she said. "By passing this bill, we are one step closer to leveling the playing field for American manufacturers and consumers."
Indo- Pacific Economic Framework
House lawmakers push to prioritize agriculture in IPEF
A bipartisan group of House Members, led by Reps. Jimmy Panetta (CA-D), Jodey Arrington (TX-R), Jim Costa (CA-D), Dusty Johnson (SD-R), Ron Kind (WI-D), and Randy Feenstra (IA-R), sent a letter to Ambassador Katherine Tai and USDA Secretary Tom Vilsack, urging them to make agriculture a priority in the IPEF, including addressing tariff and non-tariff barriers. The letter was timed in conjunction with Ambassador's Tai testimony on the Biden's administration 2022 trade policy agenda before the House Ways and Means committee on March 30th.

In the letter, the lawmakers argued tariff liberalization was an important component to IPEF, contrary to USTR and Commerce's statements on excluding "market access" from the framework. The letter noted, "The Framework should also include efforts to reduce tariffs on U.S. agricultural exports to improve our competitiveness in the region. While we understand the Framework will not initially be a comprehensive trade agreement that deals broadly with tariffs, this should not preclude efforts to increase agricultural market access by reducing our trading partners' tariffs, both in the interest of U.S. exporters and our trading partners' interest in enhancing their access to high quality, affordable agricultural products."
Senators question lack of market access in IPEF
During the Senate Finance Committee hearing last week on the President's trade policy agenda several senators, from both sides of the aisle, questioned Ambassador Tai regarding the intentional exclusion of tariff negotiations (i.e. market access) in pending IPEF negotiations. A common thread from the senators' statements and questions was to implore USTR to seek greater market access in negotiations, including tariff reductions. Ambassador Tai fielded repeated lines of questioning on market access. Most notably from Senate Finance Committee Ranking Member (ID-R) Mike Crapo, who asked "why take the carrot of market access off the table?" to which Tai responded, "we are facing considerable backlash that we are listening to from our own people about concerns regarding the offshoring and outsourcing of American jobs and opportunities through these types of arrangements." Tai continued by saying these negotiations will still produce "economically meaningful outcomes" that will "enhance access to each other's markets."
U.S. – Brazil
Ambassador White travels to Brazil
Shortly after Brazil's Ministry of Economy announced its' tariff reductions on 7 strategic products, including ethanol, the country hosted Deputy U.S. Trade Representative Jayme White. While in Brazil, Ambassador White met with various stakeholders and several ministers from the Ministry of Foreign Affairs and the Ministry of Economy. Among the conversations raised by the Ambassador, Deputy USTR White along with his Brazilian counterparts, "discussed the entry into force this year of the Protocol on Trade Rules and Transparency, an update to the 2011 Agreement on Trade and Economic Cooperation (ATEC), which includes new commitments on trade facilitation, good regulatory practices, and anti-corruption." The officials also deliberated on "next steps to deepen engagement under the ATEC, including regulatory work on sectors to support a resilient recovery, digital economy, and trade and environment, including circular economy issues, and plan for staff to have technical meetings in these areas." It appears the primary focus of the Ambassador's trip was to discuss ATEC along with Biden Administration priorities regarding the environment and worker-centered trade. USTR has not released additional details on Brazil's recent tariff reductions.
U.S. – Russia
Russia – Ukraine conflict will keep grain prices elevated
A Co-Bank analysis forecasts shrinking corn and wheat stocks due to the military conflict in Ukraine. Corn available stocks/use are projected to decrease from 6.6% in 2021-22 to 4.0% in 2022-23, and wheat stocks to decrease from 15.0% to 10.5%, respectively. With Ukraine and Russia responsible for about 29% of global wheat exports and 17% of the world's corn exports, the war's impact "will reverberate for some time as markets continually assess real and perceived grain supply shortages and re-adjust risk premiums," according to the CoBank analysis.

The report emphasized that, "Balancing all factors, grain prices and volatility are both likely to remain elevated (regardless of when the war actually ends) as markets continually assess real and perceived grain supply shortages and re-adjust risk premiums." "High fertilizer prices, crop chemical shortages, and ongoing supply chain problems will contribute to the volatility." The author reported that Ukrainian farmers are desperately trying to export corn, wheat, and sunflower oil, but Russia continues its blockade of Ukrainian ports on the Black Sea. Additionally, though Russia is exporting wheat, it faces financing and high freight insurance premiums, hindering shipments.
Section 232 Investigations
Supreme Court will not hear 232 tariff case
The U.S. Supreme Court posted an order list, confirming its rejection to hear a case, challenging a controversial ruling on Section 232 tariffs. The case was posed by Transpacific Steel, LLC and other companies, which sought to review a previous court verdict that, according to the petitioners, gave excessive authority to the President. Transpacific Steel and other steel importers claim that President Trump lacked the proper grounds to impose 50% tariffs on Turkish steel. Originally, the Court of International Trade ruled in favor of the steel importers but the decision was later reversed by the U.S. Court of Appeals. The case will not move forward as it has been denied by the Supreme Court.
Section 301 Investigations
CIT rules Trump-era China tariffs can stand
The Trump Administration acted within its authority in applying third and fourth tranches of Section 301 tariffs on roughly $320 billion worth of Chinese goods, according to a Court of International Trade (CIT) ruling last week. The CIT declined to vacate the tariffs based on USTR's inadequate response to stakeholder comments that were submitted before the duties were imposed, instead requiring USTR to explain its rationale for imposing and amending so-called lists 3 and 4a. "Thus, even if the retaliatory actions by China were not otherwise clearly related to the acts, policies, and practices that China sought to defend from the USTR's section 301 action, the USTR Report provides a basis for regarding China's retaliatory actions as within the scope of the acts, policies, and practices that were the subject of the original action," the ruling said. Over 6,000 importers filed a CIT complaint that the Trump Administration exceeded its authority to impose the tariffs of 25 percent on $50 billion worth of Chinese goods. The importers charged that the later rounds of tariffs were in response to China's retaliatory tariffs and not part of USTR's investigation under Section 301 of the Trade Act of 1974.

The CIT, however, found that the Office of the U.S. Trade Representative did not adequately respond to comments on those duties, according to a Court of International Trade ruling handed down on Friday. The CIT ruling, noted USTR's failure to respond to stakeholder comments to lists tranche 3 and 4a tariffs in a reasoned matter, as required by the Administrative Procedure Act. "An agency's explanation of the basis and purpose for its action must demonstrate a 'consideration of the relevant factors,' and 'must offer a rational connection between the facts found and the choice made,'" the court said, citing legal precedents.

"Thus, Final List 3 and Final List 4 require reconsideration or further explanation regarding the USTR's rationale for imposing the tariffs and, as necessary, the USTR's reasons for placing products on the lists or removing products therefrom," the court concluded.
USTR Reinstates China 301 Exclusions
As reported earlier, the Biden Administration will reinstate previously granted and extended Section 301 tariff exclusions on 352 products from China, according to an announcement by USTR. The 352 products chosen were out of a total of 549 eligible exclusions. The reinstated product exclusions are being applied retroactively to October 12th, 2021, and will expire December 31st of this year. For several months, industry groups and congressional lawmakers have criticized the Administration's the reinstatement of tariffs on previously excluded products, inputs required by U.S. manufacturers of finished goods. The goods covered under reinstated exclusions are set out in a Federal Register notice.
Trump-era China tariffs set for review
The first round of Section 301 tariffs imposed under the former Trump Administration on Chinese imports are approaching their four-year mark in July, triggering a congressionally mandated review. The Section 301 tariffs will expire four years from the time they were imposed unless the Office of the U.S. Trade Representative has analyzed their effectiveness. That evaluation must happen within 60 days of their potential expiration. The Biden Administration has kept the Section 301 tariffs as leverage over China to meet its purchase targets and other commitments in the Phase One trade deal, according to many trade experts.

The pending review process may compel the Biden Administration to seriously consider the status of the tariffs and their effectiveness going forward. The review will likely provide industry groups and other interested parties a fresh opportunity to pressure USTR into rolling back the trade penalties, or at least expanding its plans to offer exclusions.
Biden Transition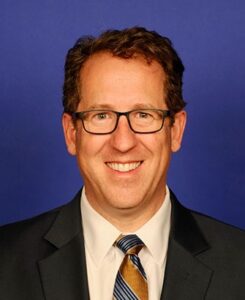 Concern over USDA and USTR ag trade vacancies
In response to the Biden administration's inability to fill two high-level agricultural trade positions, Representative Adrian Smith (NE-R) wrote a letter urging the President to immediately "nominate qualified individuals to serve as Chief Agricultural Negotiator and Undersecretary for Trade and Foreign Agricultural Affairs." Congressman Smith stressed the necessity of filling the positions at USDA and USTR, especially in light of growing supply chain and food security concerns. "Without a Chief Agriculture Negotiator to open new markets and lower trade barriers to [U.S.] agricultural goods or the Undersecretary of Trade and Foreign Agricultural Affairs to assist farmers connect with global customers, we are leaving crucial opportunities on the table at a time when we cannot afford to," he said.
Biden nominees for BIS and TDA confirmed
Last week, the Senate confirmed the nomination of Alan Estevez as Commerce Undersecretary for Industry and Security. Mr. Estevez will head Commerce's Bureau of Industry and Security, which administers U.S. sanctions, among other missions. The Senate also approved the nomination of Enoh T. Ebong to be Director of the Trade and Development Agency.
U.S. – EU
EU pauses Farm to Fork amidst war in Ukraine
The war in Ukraine has "pressed the pause button" on the European Union's flagship food policy, the Farm to Fork strategy, but the long-term ambition for the sector remains unchanged, EU Health Commissioner Stella Kyriakide said last week, according to a report from Euractiv. This pause is necessary to ensure that food security is "guaranteed for the European neighbourhood," she said, adding that Russia's "atrocious invasion of Ukraine has brought the question of food security to the

very top of our political agenda

." "We're working hard to address global food security and for food affordability in the EU, including finding alternative feed sources for the short term," she said.
U.S. – Kenya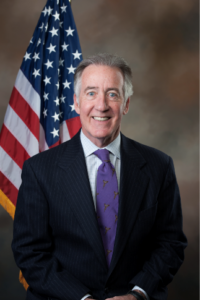 Rep. Neal wants to restart FTA talks with Kenya
Addressing USTR's Ambassador Tai at a House Ways & Means Committee hearing on President Biden's 2022 trade agenda, the committee chair, Representative Richard Neal (MA-D), expressed his interest in reopening free trade agreement talks with Kenya. "We must prioritize trade with Africa; a comprehensive free trade agreement with Kenya that includes market access provisions will be a necessary component," said the congressman.
The Trump era trade talks have been on pause since President Biden came to office, but numerous congressional leaders continue to push for an FTA. In response to the pro-Kenya FTA movement among lawmakers, Ambassador Tai has repeatedly stated the Biden Administration will not be moving forward with a traditional free trade agreement with Kenya. The Ambassador has, however, stated USTR will send a delegation to Nairobi "to continue to engage with our counterparts in the Kenyan government around trade enhancements that we can work on."
U.S. – U.K. Trade
Little hope for U.S. – U.K. FTA
Despite the U.S. and U.K.'s recent agreement to ease Trump-era 232 steel and aluminum tariffs, it seems unlikely the two countries will negotiate a free trade agreement at this time. Ambassador Katherine Tai recently remarked, "A free trade agreement is a tool. A very 20th Century tool," indicating USTR would rather move forward with new trade-enhancing tools in building its trade relationships under the current Administration, instead of the traditional market access, tariff-focused approach. British experts have gone on record to affirm they see little likelihood of a U.S. – U.K FTA under President Biden. Dr. Peter Holmes, a fellow at the University of Sussex's UK Trade Policy Observatory, told the Daily Express "The British Government is not the natural partner of a Biden administration. Biden does not feel opening US markets to British exports is the top priority for trade policy." Dr. Holmes went on to note the EU as a trade partner that's more aligned with the current US trade agenda, citing the Global arrangement, carbon reduction, and worker centered trade as priorities of both governments
WTO
Ambassador Pagán's 1st General Council meeting
The U.S.'s newly confirmed Ambassador to the WTO Maria Pagán attended her first informal WTO General Council meeting. Fulfilling the duties of her new role, Ambassador Pagán spoke to her fellow officials on the topic of the Russia-Ukraine conflict and the upcoming 12th ministerial. "Our work at the WTO focuses on trade, but we as members of this organization cannot be neutral about what we are witnessing. We cannot pretend that it is business as usual," she said. "We need to carefully reflect on the purpose and objective of MC12, given the current context. It cannot be what was envisioned in November." The ambassador went on to emphasize the importance of the WTO in protecting international law and condemning Russia's invasion of Ukraine. Her comments suggest there is support within the WTO to adapt the structure and/or content of MC12 to the current circumstances.
MC12 meeting still on calendar despite Russian invasion of Ukraine
During an informal WTO General Council meeting, the chair of the GC, Ambassador Didier Chambovey of Switzerland, said "the emerging understanding is that the conference will take place from 12 to 15 June," referring to the general attitude of WTO members on the date of MC12.
At the same meeting Director-General Okonjo-Iweala affirmed the importance of WTO action and collaboration at this time of uncertainty. "This is not the time to retreat inward," she said. The DG went on to call "for coordinated action to address the recent sharp rise in commodity prices that threatens food security in many countries."