TRADE UPDATE
Food & Agriculture
June 13, 2023
By Michael Anderson, Anderson Global Trade, LLC
HIGHLIGHTS
"This legislation will also ensure that this deal and future trade agreements between the United States and Taiwan are subject to strict requirements on consultation with Congress and transparency with the American public."

–Proposed legislation by Senate Finance and House Ways and Means Committee leadership, Chairman Ron Wyden (D-OR) and Ranking Member Mike Crapo (R-ID), along with Ways and Means Chairman Jason Smith (R-MO) and Ranking Member Richard Neal (D-MA)
USMCA
Canada joins USMCA dispute case on Mexico biotech decree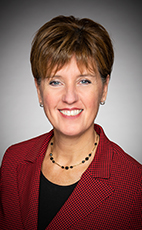 Last Friday, Canadian officials

announced

that Canada will participate as a "third party" in the USMCA dispute settlement consultation initiated by the U.S. regarding Mexico's biotech decree and GM corn ban. In a joint statement, Canada's Minister of Agriculture and Agri-Food, Marie-Claude Bibeau, and Minister of International Trade, Export Promotion, Small Business and Economic Development, Mary Ng, wrote, "We have always been clear that Canada expects our partners to uphold their commitments under CUSMA – including sanitary and phytosanitary measures. The Government of Canada is committed to science-based decision-making and keeping food, feed, and the environment safe, while supporting the ability of our farmers, workers, and exporters to succeed in an innovative and sustainable agricultural sector. Agricultural innovations continue to help address shared global challenges such as food security, sustainability, and climate resilience."

The Canadian leaders continued saying, "Canada shares the concerns of the U.S. that Mexico's measures are not scientifically supported and have the potential to unnecessarily disrupt trade in the North American market. Canada has decided to participate as a third party in the dispute settlement consultations initiated by the U.S. Canada will continue to work with Mexico and the U.S. towards an outcome that preserves trade predictability and market access for our farmers and exporters."

The Canada Grains Council (CGC) commended the action by Ottawa and that Canada is taking a strong stand on science-based regulation and rules-based trade. "Farmers need plant science innovations to help them tackle the climate crisis, address food security challenges and remain competitive," says Krista Thomas, Vice-President of Seed Innovation and Trade Policy at CGCl. Thomas continued, "unfortunately, the introduction of Mexico's Decree has injected uncertainty into North American markets. If this measure is not withdrawn, it has the potential to trigger food price inflation and undermine food security within the intricate supply chains of North America. The grain sector is hopeful the upcoming consultations with Mexico will lead to a quick resolution, without disruption to North American markets or increased risk to food security."
Mexico refutes U.S. claim of harm under USCMA panel consultation request
In response to the U.S. request for dispute settlement consultations on biotech policies and GM corn import restrictions, Mexico said, "Through a constructive dialogue, the Ministry of Economy, hand in hand with other dependencies of the Government of Mexico, will demonstrate with hard data and evidence that the exclusive use of native corn for the dough and the tortilla has no affectation or commercial interest for the United States," according to a

statement

by the Ministry of Economy.

Mexico contends the limitation to non-GM corn for tortilla production complies with the USMCA's biodiversity provisions, that the new decree has permitted additional biotech trait approvals, and that Mexico's transition from GM corn will be gradual and sustainable. Mexico confirmed its commitment to promoting, "a constructive dialogue through which the concerns of the United States are clarified and we reach a mutually satisfactory agreement. We hope that the good faith of all parties prevails in these consultations and that differences are addressed without involving other considerations beyond the strictly commercial ones. The strong commercial ties between both countries oblige us to act responsibly and with a high vision," according to the

statement

(unofficial translation).

Recall that on June 2nd, the U.S. formally

requested

USMCA dispute settlement consultations with Mexico regarding, "Mexican measures concerning products of agricultural biotechnology," after a previous request for technical consultations under chapter 9 of the USMCA regarding sanitary and phyto-sanitary measures yielded apparently unsatisfactory outcomes from the U.S. perspective. Under

USMCA

, American and Mexican officials have 30 days (15 days for perishable goods) to commence consultations and 75 days (30 days for perishable goods) to resolve the matter, after which the U.S. could request a formal dispute panel to adjudicate the complaint. Panel members would be selected from a set roster of panelists previously determined by the three USMCA trade partners.
Indo-Pacific Economic Framework
Chief agricultural negotiator touts benefits from IPEF, discusses next steps
Chief U.S. Agriculture Negotiator Doug McKalip made several statements reiterating his confidence in the benefits of IPEF at AgriPulse's

Food and Ag Issues Summit West

in Sacramento, California. McKalip stressed the urgency in getting IPEF agreements, "on the books as quickly as we can," because of its benefits for the agricultural industry, according to AgriPulse.

He further cited the need to finish provisions on a sustainability agreement in the deal's agricultural chapter prior to finalizing negotiations. The U.S. wants to ensure trade barriers are not erected under the guise of sustainability.

McKalip stated, "Unfortunately, these days many countries … in the name of climate or sustainability put in one-size-fits-all policy approaches which end up being a real barrier and … in the long-run discourage farmers from making investments in stewardship and conservation."

Industry leaders have been skeptical of the agreement's benefits and the Biden administration's approach to negotiations. In the lead up to May's Detroit Ministerial, business and agricultural groups released a statement voicing dissatisfaction with the lack of discussion on tariff reduction at IPEF talks.
U.S. – U.K.
Biden, Sunak celebrate U.S.-U.K. relations, announce economic partnership
On June 8th, President Joe Biden and Prime Minister Rishi Sunak made joint comments

before

and

after

their meeting highlighting their strong relationship. Following their meeting, Sunak described the signing of the

Atlantic Declaration

as a, "new economic partnership for a new age, of a kind that has never been agreed before. Yes, a partnership that protects our citizens, but more than that, a test case for the kind of reimagined alliances Biden has spoken so eloquently about."

The Atlantic Declaration announced that the U.S. and U.K., "intend to immediately begin negotiations on a targeted critical minerals agreement," with congressional consultation.

The declaration also cites, "concrete and coordinated actions to deepen this partnership across five pillars." These five pillars are:

Ensuring U.S.-UK leadership in critical and emerging technologies.

Advancing ever-closer cooperation on our economic security and technology protection toolkits and supply chains.

Partnering on an inclusive and responsible digital transformation.

Building the clean energy economy of the future.

Further strengthening our alliance across defense, health security, and space.
Tai and Badenoch reaffirm commitment to deepening bilateral economic ties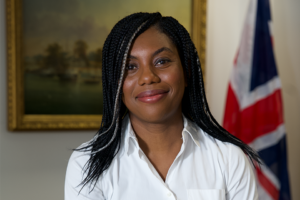 Last week, USTR Ambassador Katherine Tai and U.K. Secretary of State Kemi Badenoch met to discuss common priorities, including non-market policies, economic coercion, and commitment to continuing to "deepen the U.S.-UK relationship," according to a USTR

readout

. The meeting occurred while Tai visited Paris for the Organization for Economic Co-operation and Development (OECD) Ministerial Council meetings on advancing economic resilience and sustainability in trade.
U.S. – China
U.S. – China diplomatic thaw continues
The State Department

announced

that Assistant Secretary of State for East Asian and Pacific Affairs Daniel Kritenbrink and National Security Council Senior Director for China and Taiwan Affairs Sarah Beran met with People's Republic of China (PRC) officials in Beijing on June 5th. The two sides had, "candid and productive discussions as part of ongoing efforts to maintain open lines of communication and build on recent high-level diplomacy between the two countries."

U.S. Secretary of State Antony Blinken's postponed trip to Beijing is set to happen later this month. Blinken's trip was originally postponed due to the Chinese spy balloon incident earlier this year. According to the Wall Street Journal, Blinken is going to meet, "top diplomat Wang Yi and Foreign Minister Qin Gang." It is unknown if he will meet with President Xi.

Furthermore, National Security Adviser Jake Sullivan recently expressed hope on

CNN

that Biden and Xi will, "at some point" meet again.
U.S. adds two Chinese companies to UFLPA entity list
Last week, the Department of Homeland Security (DHS)

announced

adding two Chinese companies, Zhongtai Chemical Co., Ltd. and Ninestar Corporation (along with eight of its Zhuhai-based subsidiaries), to the Uyghur Forced Labor Prevention Act (UFLPA) Entity List. Goods from these producers will be blocked from entering the U.S.

DHS Secretary Alejandro Mayorkas said in a statement that, "this Administration is committed to eradicating forced labor from U.S. supply chains and will do so while facilitating legitimate trade and strengthening the U.S. economy. Our Department will not tolerate governments abusing human rights and will continue to restrict all goods at our ports of entry that use materials or workers from the Xinjiang Uyghur Autonomous Region where the People's Republic of China aggressively oppresses and exploits Uyghurs and other Muslim-majority communities."

Since implementation of the UFLPA in December 2021, the DHS has identified 22 Chinese firms in violation, based on reviewing more than 4,000 shipments valued at $1.3 billion, according to the DHS.
U.S. – Taiwan
Bicameral bipartisan legislation to approve first U.S. – Taiwan trade pact
Last week, the House Ways and Means and Senate Finance Committees leadership announced legislation to approve the first trade agreement signed under the U.S.-Taiwan Initiative on 21st-Century Trade and, "set robust transparency and consultation requirements for any future agreements negotiated under the initiative," according to

statements

by both

Committees

. The Congressional leaders noted Congress' constitutional authority over international trade and wrote that, "this legislation will also ensure that this deal and future trade agreements between the United States and Taiwan are subject to strict requirements on consultation with Congress and transparency with the American public." Statements by Senate Finance Committee Chairman Ron Wyden (D-OR) and Ranking Member Mike Crapo (R-ID), along with Ways and Means Chairman Jason Smith (R-MO) and Ranking Member Richard Neal (D-MA) are highlighted below.

Chairman Wyden, "The United States and Taiwan share democratic values, deep economic ties and strong people-to-people connections. Those links have formed the basis of constructive trade discussions. My colleagues and I want to ensure these agreements have the support and durability of a bipartisan approval process behind them."Ranking Member Crapo, "This legislation proves that Congress can—and will—lead on trade, and that it cannot be bypassed, nor is there any reason to do so Congress is ready to pursue an ambitious trade agenda on a bipartisan basis. The Administration should recognize it is now time to negotiate real agreements with market access."Chairman Smith, "Taiwan is a friend and critical economic ally of the United States, making it all the more important that any trade agreement with Taiwan be grounded in the Constitutional authority Congress has over U.S. trade relations. While Congress should have been in the driver's seat from day one in these trade negotiations, it is imperative that we act now in a bipartisan manner to support this early agreement with Taiwan, require that Congress be consulted on and approve any future trade steps with Taiwan, and ensure any such future agreements like this are only established through robust Congressional consultation and a vote of approval."

Ranking Member Neal, "The people of Taiwan have built a robust, thriving democracy, and both the Biden Administration and the Congress have recognized that deepening our economic connection is a top priority. This bicameral, bipartisan legislation affirms Congress' constitutional authority on trade and will not only support Taiwan's democracy, but strengthen our bilateral trade relations."

Recall that U.S. and Taiwanese officials recently signed

components

of a trade deal made through the U.S.-Taiwan Initiative on 21st Century Trade. This included chapters on customs administration and trade facilitation, good regulatory practices, services domestic regulation, anti-corruption, and small- and medium-sized businesses.
U.S. – EU
U.S. WTO official criticizes EU ag and standards policies
During a WTO review of the EU's trade policies, Maria Pagán, U.S. Ambassador to the WTO, criticized proposed EU regulations under the "Farm to Fork Strategy" that would require the adoption of EU production practices to access the EU market. "These practices are not appropriate, effective, or efficient in other parts of the world, and these requirements could unnecessarily restrict trade or force farmers in the United States and other countries outside the EU to produce crops in less sustainable ways than they otherwise would have," Pagán said, according to Politico.

Pagán further chided the EU for continued, "delays in the EU's approval process for genetically-engineered crops, which have prevented safe products being exported to the EU." She also voiced concerns that U.S. wine producers face EU market restrictions when using such terms as "tawny," "ruby" and "chateau" on labels on imported wine. "This impedes U.S. wine exports to the EU, including U.S. wines that include these traditional terms within their trademarks," Pagán said.

The remarks were delivered last week during the

fifteenth review

of the trade policies and practices of the EU. The review information forms the basis for a report by the WTO Secretariat and a report by the EU.
Supply Chains
Operational disruptions continue at West Coast ports
Last week, cargo activity at major west coast ports was disrupted due to dock workers and port officials contract negotiations. The disruptions ranged from vacated shifts for longshoremen to insufficient dock worker crews which resulted in multiple delays across west coast ports, particularly at the ports of Los Angeles and Long Beach. "On Wednesday, six vessels were delayed at the Port of Los Angeles, while two vessels at the Port of Long Beach were at anchor on arrival—unable to interface with the port operations, according to a vessel update announced by the Marine Exchange of Southern California Vessel Traffic Service, Los Angeles and Long Beach," according to

CNBC

.

The delays are the result of protracted labor contract negotiations between the International Longshore and Warehouse Union (ILWU) and the Pacific Maritime Association (PMA). The ILWU and PMA have been negotiating terms of a work contract for more than a year, and dock workers have been operating without a contract since last July. While the two sides have agreed on some components of a new contract, such as automation, agreement on worker compensation and other worker benefits remains elusive. Industry stakeholders in the shipping community have urged the Administration to intervene to prevent further supply chain disruptions and a potential rise in shipping costs. The National Association of Manufacturers (NAM) sent a letter urging President Biden to intervene in the negotiations and cited an economic

study

that found even a brief, localized port closure could cost the U.S. economy nearly $500 million a day. "This ongoing work stoppage will exacerbate inflation and lead to dramatic economic consequences across all industrial and consumer product sectors. Your leadership and intervention are needed," the letter, signed by Jay Timmons, NAM CEO, read. The National Retail Federation (NRF) issued a

statement

urging the Biden administration to intervene in the ongoing labor talks. The American Apparel and Footwear Association (AAFA) CEO Stevem Lamar said, "Despite alignment on some elements of the contracts, there appears to be stalled progress towards a new long-term agreement. Any port closure creates backups that immediately impact the delivery of goods to stores and warehouses, which will adversely impact American consumers, workers, and businesses."

In response, the White House said the Administration is closely monitoring the situation. "Acting Secretary Su (Department of Labor) and others in the administration are regularly engaging with the parties, encouraging them to stay at the negotiating table and finish their work," said White House Press Secretary Karine Jean-Pierre. She continued, "The path forward is for the port workers and their employers to resolve the negotiations so that workers get the wages, benefits, and quality of life that they so deserve," noting the Administration has urged both parties to secure a timely agreement.
Trade Policy
USTR requests examination of GHG emission for steel and aluminum production
Last week, USTR Ambassador Katherine Tai formally requested the United States International Trade Commission (

USITC

) examine and produce a public report to analyzing the greenhouse gas (GHG) emissions intensity of steel and aluminum produced in the United States, which will help to inform discussions with the European Union (EU) regarding the Global Arrangement on Sustainable Steel and Aluminum (Global Arrangement), according to a USTR

statement

.

The Office of USTR noted that, "The United States and the EU will be the initial Members of the Global Arrangement, and will invite like-minded economies to participate in the Global Arrangement and contribute to achieving the goals of restoring market orientation and reducing trade in emissions-intensive steel and aluminum products. The United States and the EU will seek to conclude the negotiations on the Global Arrangement by October 2023."

The request was made under

section 332(g)

of the Tariff Act of 1930 with delivery of the final public report by January 28, 2025, according Ambassador's Tais letter to the USITC.

Recall that in October 2021, the U.S. and EU reached an

understanding

to eliminate section 232 steel and aluminum tariffs imposed under the Trump Administration and retaliatory tariffs implemented by the EU. Under the agreement, the U.S. and EU further agreed to, "negotiate for the first time, a global arrangement to address carbon intensity and global overcapacity."
USDA Japan trade mission
USDA Undersecretary for Trade and Foreign Agricultural Affairs (FAS) Alexis Taylor led a

trade mission

to Japan this past week. Japan is the fourth-largest market for U.S. food and agricultural exports. Taylor remarked that, "We do have great market access there, but that in and of itself does not get you actual exports. So, I think that's why we prioritized this trade mission to Japan." The trip involved discussions on opening up market access for fresh U.S. potatoes, according to AgriPulse.
U.S. and select allies move to counter economic coercion and non-market practices
The U.S. and its allies Australia, Canada, Japan, New Zealand, and the U.K. endorsed a joint declaration against trade-related economic coercion and non-market policies and practices, according to a USTR press

release

. In the

Declaration

, the six countries wrote, "the use of trade-related economic coercion and non-market-oriented policies and practices ("non-market policies and practices") threatens and undermines the rules-based multilateral trading system." They further affirmed their, "commitment to enhance international cooperation in order to effectively deter and address trade-related economic coercion and non-market policies and practices." While the Declaration was void of mentioning any particular countries or governments, it highlighted the following forms of economic coercion and practices:

Industrial policies and practices that promote excess capacity
Pervasive subsidization
Discriminatory and anti-competitive activities of state owned or controlled enterprises
Arbitrary or unjustifiable application of regulations
Forced technology transfer
State-sponsored theft of trade secrets
Government interference with or direction of commercial decision-making
Insufficient regulatory and market transparency

In addition to expressing deep concerns with and opposition to trade-related economic coercion disguised as legitimate public or government policy, the declaration condemned the use of forced labor in global supply chains.
Trade Trends
U.S. trade deficit surges in April
The U.S. trade deficit in goods and services expanded sharply, up $14.0 billion from $60.6 billion in March or over 23%. The April increase in the goods and services deficit reflected an increase in the goods deficit of $14.5 billion to $96.1 billion and an increase in the services surplus of $0.6 billion to $21.6 billion. Additional details released by the

Census Bureau

:

April exports were $249.0 billion, $9.2 billion less than March exports. April imports were $323.6 billion, $4.8 billion more than March imports.

Year-to-date, the goods and services deficit decreased $86.5 billion, or 23.9 percent, from the same period in 2022. Exports increased $55.9 billion or 5.8 percent. Imports decreased $30.6 billion or 2.3 percent.
WTO
Australia contributes to WTO Fisheries Funding Mechanism
Last week the WTO

announced

that the government of Australia contributed AU$ 2 million to assist developing members and least-developed country members in implementing the Agreement on Fisheries Subsidies. Tim Ayres, Australia's Assistant Minister for Trade and Assistant Minister for Manufacturing, formally presented the contribution to WTO Director-General Ngozi Okonjo-Iweala.

Okonjo-Iweala said, "I extend my deep appreciation to Australia for its very generous donation to the WTO Fisheries Funding Mechanism. I am heartened to see Australia so rapidly make good on its pledge to support the Fund. Australia's donation is a strong affirmation of its support for the Agreement on Fisheries Subsidies as a means to improving the health of our ocean, and will make a real difference for developing and LDC members seeking assistance to implement the new agreement."

Ayres said, "Australia is pleased to make this contribution of AUD 2 million to the WTO Fisheries Funding Mechanism. It will help developing WTO members implement the historic agreement reached at the 12th Ministerial Conference (MC12) and ultimately help curb overfishing and bolster food security. We stand ready to continue this important work with the WTO membership and encourage other members to contribute to the Fund or request assistance."
Ag Economy Barometer
The Ag Economy Barometer drops sharply in May
The May

Ag Economy Barometer

declined 19 points to a reading of 104, according to Purdue University and the CME Group. The steep decline in farmer sentiment in May was principally driven by concerns over declining crop prices. Compared to prices a month earlier, May prices for several commodity crops were lower in May; corn fell over $0.50/bushel (10%), soybean declined over $1.00/bushel (8%), wheat futures declined nearly $0.50/bushel (8%).

Nearly 26% of respondents in the May survey listed lower output prices as the leading concern compared with just 8% of respondents in the September 2022 survey. Rising concerns with farmer financial performance was further manifested with 40% of respondents in May's survey indicating they expect this spring's U.S. bank failures to adversely impact farm loan terms in the upcoming year.

While weakening crop prices weighed heavily in the declining May index, Farmers' future sentiment continues to reflect, albeit to a lesser extent, concerns with rising interest rates, increase and input costs.