TRADE UPDATE
Food & Agriculture
October 12, 2021
By Michael Anderson, Vice President of Trade and Industry Affairs
HIGHLIGHTS
U.S. – China

: Ambassador Katherine Tai held the first talks with her Chinese counterpart as part of the Biden administration's new China trade strategy. In a call with Chinese Vice Premier Liu, Tai expressed "concerns relating to China's state-led, non-market policies and practices that harm American workers, farmers and businesses," according to a USTR

readout

.

CPTPP

: South Korea becomes the latest country considering joining the Comprehensive and Progressive Agreement for Trans-Pacific Partnership (CPTPP), according to the country's trade minister. South Korea would become the fourth country, after the U.K., Taiwan, and China to express ambitions to join the CPTTP in the past several weeks. The Biden administration remains non-committal on the possibility of joining after President Trump withdrew the U.S. from the negotiations in 2017.

Section 232

: Several republican senators re-introduced the Bicameral Congressional Trade Authority (BCTA) Act to reassert congressional authority over Section 232 of the Trade Authority Act of 1962. Section 232 authority allows the President to impose tariffs on imports over national security concerns.

Section 301

: USTR has opened a public comment period in the product-exclusion process regarding Section 301 tariffs on products from China. The comment period opens on October 12th and closes on December 1st, according to the USTR announcement.

WTO

: Progress on WTO negotiations over harmful fishery subsidies remains elusive and in a "dark" state according to officials close to the negotiations. A large chasm between developing and developed countries on carveouts and prior compromises still permeates the discussions.
"I am committed to working through the many challenges ahead of us in this bilateral process in order to deliver meaningful results. But above all else, we must defend — to the hilt — our economic interests."

— Ambassador Katherine Tai, speech at CSIS on the Biden administration's new China trade policy
China Trade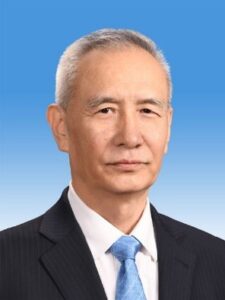 Ambassador Katherine Tai held the first talks with her Chinese counterpart last week as outlined in the Biden administration's China trade policy. In a call with Chinese Vice Premier Liu, Tai expressed "concerns relating to China's state-led, non-market policies and practices that harm American workers, farmers and businesses," according to a USTR readout from the virtual meeting. The two trade leaders agreed to "consult on certain outstanding issues" related to implementation of the Phase One trade deal. A senior USTR official noted that addressing the impact of China's non-market practices remains complex and challenging. "We recognize that Beijing is increasingly explicit, that it is doubling down on its authoritarian, state-centric approach, and is resistant to addressing our structural concerns," the USTR official said ahead of the call. "Therefore, our primary focus will continue to be on building resilience and competitiveness, diversifying markets and limiting the impact of Beijing's harmful practices." The official continued, "We will see how China responds to tonight's call, and our broader realignment in the weeks and months to come, and adjust accordingly." The discussion, expected as the first of many, precedes a virtual meeting between President Joe Biden and Chinese President Xi Jinping that the White House has said will occur before the end of the year.
Senator Tommy Tuberville (R-AL), alongside Representatives Ronny Jackson (R-TX) and Filemon Vela (D-TX)

introduced

the Foreign Adversary Risk Management Act to the Senate and House last week. The legislation would "bolster the U.S. agriculture industry's" role in "the Committee on Foreign Investment in the United States (CFIUS)," by adding the Secretary of Agriculture as a member of CFIUS. The legislation would also add language to protect the U.S. agriculture industry from foreign control through transactions, mergers, acquisitions, or agreements; designate agricultural supply chains as critical infrastructure and critical technologies, and report to Congress on current and potential foreign investments in the U.S. agricultural industry from the United States Department of Agriculture (USDA) and Government Accountability Office (GAO). Rep. Jackson discussed the importance of this legislation in regard to China, stating "Foreign interference in America's agriculture supply chain poses a serious national security threat, especially given that the worst proponent is the Chinese Communist Party."
The Biden administration's new China trade policy will not remove existing tariffs but will focus on talks and enforcement of the Phase One Agreement. On existing section 301 tariffs, Ambassador Tai said the administration will "build on" existing tariffs and confront Beijing for failing to fulfill its obligations under the Phase One Agreement. "I think it's going to be important to review China's performance with China, and that's going to be the critical first step in my mind," Tai said of the two-year deal. Industry groups for several months have urged the Biden administration to remove the U.S. section 301 tariffs covering nearly $370 billion in imports from China, and address China's retaliatory tariffs.
The Biden administration's new China trade strategy was revealed at a highly anticipated speech on October 4th after many months of "review". In a USTR fact sheet released in conjunction with Tai's speech, USTR noted these actions are the "initial steps" to "re-align our trade policies" towards China and noted the following priorities:

First, we will discuss with China its performance under the Phase One Agreement. China made commitments that do benefit certain American industries, including agriculture that we must enforce. President Biden will continue to promote our economic interests – and build confidence for American industry.

Second, while pursuing Phase One enforcement, we will restart our domestic tariff exclusions process to mitigate the effects of certain Section 301 tariffs that have not generated any strategic benefits and raised costs on Americans. We will ensure current Section 301 tariffs align appropriately with our economic priorities like boosting American workers' wages and job opportunities, securing the resilience of critical supply chains, sustaining our technological edge, and protecting our national security interests.

Third, we continue to have serious concerns with the PRC that were not addressed in the Phase One deal, specifically related to its state-centered and non-market trade practices including Beijing's non-market policies and practices that distort competition by propping up state-owned enterprises, limiting market access, and other coercive and predatory practices in trade and technology.

Lastly, we know that we cannot do it alone. We will continue consulting and coordinating with allies and partners who share our strong interest in ensuring that the terms of competition are fair, work collectively to set the rules of the road for trade and technology in the 21st century, and strengthen the global market for our workers and businesses.
Phase One Agreement
As articulated in the recently announced Biden administration's China trade policy, Ambassador Tai expressed "serious concerns with China's state-centered and non-market trade practices that were not addressed in the Phase One deal." Tai added, "As we work to enforce the terms of Phase One, we will raise these broader policy concerns with Beijing." She also criticized the previous administration's "Phase One" deal for failing to significantly change China's trade practices that hurt the U.S. economy. "Even with the Phase One agreement in place, China's government continues to pour billions of dollars into targeted industries and continues to shape its economy to the will of the state – hurting the interests of workers here in the U.S and around the world," Tai said, and specifically mentioning Chinese government activity in the steel and the solar energy sectors that have disadvantaged these sectors in the United States.
According to Census data, U.S. agricultural exports under the Phase One Agreement to China registered $1.76 billion in August, totaling $17.8 billion to date in 2021. Monthly U.S. exports under the Agreement since February have remained fairly flat after surging in late 2020, consistent with the cyclical harvest of many major U.S. export crops. Cumulative agriculture Phase One product exports to China in the 8 months of 2021 presently are 12% below the pace estimated to meet 2021 purchase commitments under the deal. In a year-over-year comparison, China has closed the gap considerably from a 42% lag in August 2020 to 12% presently.
USMCA
As noted earlier, several lawmakers penned a letter to Department of Homeland Security Secretary Mayorkas discussing the economic effects of keeping the U.S.-Canada border closed, as well as a plan for operationalizing new border procedures for the reopening of the border. The group, which consisted of members from border states, stressed the benefit that a safe reopening plan would have for commercial traders. They warned that the lack of a plan is "a major problem for members of the commercial trade sector." The land border restrictions were "delaying the usual $1.7 billion in products that cross the U.S.-Canada border daily." The group also described the movement of people for non-commercial trade reasons as an economic driver that is also being limited.
No significant updates on the USMCA complaint by U.S. energy company Talos Energy Inc. filed under the USMCA over the Mexican government's move to give authority over a major oil field to state-controlled Petróleos Mexicanos (PEMEX). According to Talos, the Mexican Energy Ministry (SENER) failed to demonstrate that it considered "the principles of economy, competitiveness, efficiency, legality, transparency, best practices of the industry and the best use of hydrocarbons," as required under Mexican regulations in making its decision. The Talos' complaint constitutes the first step under USMCA's investment chapter requesting consultations though does not presently form the establishment of a dispute panel.
Mexico and Canada earlier requested consultations with the U.S. over the interpretation and application of USMCA auto rules of origin, which stipulate 75% North American content is required for a vehicle receiving designation of originating from North America. Mexico and Canada disagree over the U.S. interpretations of the new rule. They cite differing methodologies to measure the exact percentage of the regional value content of the vehicles, potentially leading to confusion between the countries and among auto companies. Luz María de la Mora Sánchez, Under Secretary for Foreign Trade in Mexico's Economy Secretariat, said that the dispute "is not only about Mexico." "This is about the three countries, because the three of us are integrated and we produce together. So whatever happens to one company in one country will affect the rest." De la Mora emphasized that Mexico will "work very hard" to seek an understanding via the process with the U.S. but didn't rule out the possibility of a dispute panel.
Section 301
Re-introducing a tariff exclusion process was a major tenant of USTR's newly revealed China trade strategy, announced last week by Ambassador Tai. USTR has opened a public comment in the product-exclusion process regarding Section 301 tariffs on products from China. The comment period opens on October 12th and closes on December 1st, according to the USTR announcement.
For several months industry groups and some Members of Congress have urged the Biden administration to re-instate the tariff exclusion process started in the prior administration. Ambassador Tai characterized the USTR approach as "targeted" and remains unclear how the new process for granting exclusion will differ. Of the more than 2,200 product exclusions that were granted by USTR during the Trump administration, only 549 (or 25%) were ultimately extended beyond their initial expiration date. With the exception of exclusions related to the COVID-19 pandemic (see below), all of these product exclusions have now expired.
USTR announced it will once again extend Section 301 product exclusions on the 99 specific medical products from China. The previous extension would have ended September 30th, and the new extension will now last until November 14th. USTR considers this an interim extension, as it focuses on reviewing public comments concerning a longer extension. This longer extension of Section 301 exclusion would be for another six months if USTR decides to continue the longer extension.
Section 232 Investigations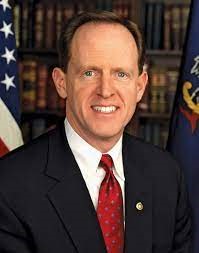 Last week Senators Toomey (R-PA) and Warner (D-VA) re-introduced the Bicameral Congressional Trade Authority (BCTA) Act to reassert congressional authority over Section 232 of the Trade Authority Act of 1962. The Bill mirrors language the Senators introduced last year. "For too long, Congress has allowed presidents to unilaterally impose tariffs by invoking spurious claims of 'national security' – regardless of whether or not the import in question poses any genuine threat to national defense," Sen. Toomey said. "These wrongfully-imposed tariffs have increased costs for American consumers, substantially burdened domestic manufacturers, and have undermined our relationships with our allies. Through the Bicameral Congressional Trade Authority Act, we can restore Congress' authority by once again requiring tariffs imposed for so-called 'national security' purposes to be approved by Congress, including those previously enacted on steel and aluminum in 2018." Cosponsoring the bill are Sens. Tom Carper (D-DE), John Cornyn (R-TX), Mike Crapo (R-ID), Dianne Feinstein (D-CA), Chuck Grassley (R-IA), Maggie Hassan (D-NH), Ron Johnson (R-WI), Tim Kaine (D-VA), Angus King (I-ME), James Lankford (R-OK), Mike Lee (R-UT), Jerry Moran (R-KS), Ben Sasse (R-NE), Tim Scott (R-SC), Brian Schatz (D-HI), Jeanne Shaheen (D-NH) and Thom Tillis (R-NC).
European Union trade officials are closely examining the Section 232 steel and aluminum tariff deals that the U.S. made with Canada and Mexico as a framework for a potential deal between the U.S. and the EU, according to reports. Under the framework agreement Canada and Mexico agreed to a strict monitoring regime to ensure that imports do not surge beyond historic volumes. Should imports found to be exceeding historic volumes, the tariffs could be reimposed. Both the EU and U.S. leaders have acknowledged that time was running short to reach an agreement by the end of November, a mutually agreed deadline, and prior to the EU's scheduled doubling of its retaliatory tariffs.
As reported earlier, the Biden administration initiated a Section 232 investigation on imports of neodymium-iron-boron permanent magnets over national security concerns. Secretary Raimondo said in a statement, "The Department of Commerce is committed to securing our supply chains to protect our national security, economic security, and technological leadership." "Consistent with President Biden's directive to strengthen our supply chains and encourage investments to shore up our domestic production, the Department initiated a Section 232 investigation on imports of NdFeB permanent magnets to determine whether U.S. reliance on imports for this critical product is a threat to our national security." The announcement marks Biden's first Section 232 investigation, but a more targeted application of the "national security" provision int the Trade Expansion of 1962, after six Section 232 investigations under the prior administration. Neodymium magnets are made of rare earth elements and used to make critical infrastructure components, military systems, magnetic resonance imaging machines, computer parts and car engines, among other products. As noted in the Federal Register notice, Commerce is inviting public comment on the investigation.
Section 232 authority was rarely used prior to President Trump, who initiated six Section 232 investigations – steel, aluminum, autos and auto parts, transformers, uranium ore, titanium, and vanadium. Of the six products, only vanadium was not found to threaten national security according to the Department of Commerce reports. In 2018, the Trump administration-imposed tariffs of 25% and 10% on steel and aluminum imports, respectively, but declined formal action the other investigated imported products.
COVID-19 Developments
The U.S. trade deficit for goods and services increased to $73.3 billion in August from $70.3 billion in July (revised), as imports increased more than exports, according to the Commerce Department. August exports were $213.7 billion, $1.0 billion more than July exports. August imports were $287.0 billion, $4.0 billion more than July imports. The August increase in the goods and services deficit reflected an increase in the goods deficit of $1.6 billion to $89.4 billion and a decrease in the services surplus of $1.4 billion to $16.2 billion. Year-to-date, the goods and services deficit increased $140.8 billion, or 33.7 percent, from the same period in 2020. Exports increased $244.3 billion or 17.5 percent. Imports increased $385.1 billion or 21.2 percent.
The United Nation's (UN) Food and Agriculture Organization (FAO) reported that world food prices have hit a 10-year peak. Harvest setbacks, strong demand and supply chain disruptions have propelled rising food prices according to the UN's September Food-Price Index, jumping by over 30% in the last year. The increase came as prices for almost all types of foodstuffs gained, adding to inflationary concerns for consumers and central banks. The jump in global food prices, coupled with rising energy prices may compound inflationary pressures.
U.S. – U.K. Trade
As noted earlier, U.K. Foreign Secretary Liz Truss said during the Conservative Party's annual conference that a trade agreement between the U.S. and U.K. is not the "be all end all" of trade agreements. The former trade minister emphasized that the U.K. "want to see them out there," referring to the U.S. trade position. Ms. Truss also highlighted the importance of negotiating trade deals with developing countries, both for the U.K. and its allies, saying that to do so would help both countries and give developing countries other trade opportunities separate from authoritarian countries.
President Biden and U.K. Prime Minister Johnson, met recently in Washington, DC to express mutual ambitions to continue working toward deeper trade ties, including a bilateral trade pact, but no specific timing for formal trade talks were given. A noteworthy hurdle to restarting U.S.-U.K. trade talks are increasing tensions over Northern Ireland. Nancy Pelosi recently warned there will be no trade deal between the UK and U.S. if Brexit tensions between Britain and the EU damage peace in Northern Ireland. Pelosi told the Chatham House think tank during a visit to London that her comment was "not a threat, it's a prediction." Pelosi also met U.K. Prime Minister Boris Johnson in Downing Street, just days before the prime minister is set to meet U.S. President Joe Biden in the White House. Ambassador Katherine Tai continues to reiterate that USTR is assessing the progress of previous negotiating rounds under bilateral trade talks with the U.K. and Kenya that started under the Trump Administration.
U.S. – EU Trade
The New Democrat Coalition (NDC) sent a letter to Ambassador Tai and Commerce Secretary Raimondo urging them to work with the EU to address the issue of overcapacity and to remove Section 322 tariffs that are hurting manufacturers and other downstream industries. The Coalition members said, "While we should take coordinated actions to address global overcapacity challenges in the steel and aluminum markets, we have serious reservations about the impacts these unilateral tariffs continue to have on workers, producers, and domestic manufacturers throughout the United States as well as the adverse impact it has on our trading relationships with our allies." The letter further noted "The continued imposition of Section 232 tariffs on steel and aluminum have had significant economic consequences on US manufacturers and other downstream domestic industries" and cited skyrocketing prices for steel and aluminum, increasingly delayed delivery times, and industry job losses estimated at 75,000 "due to the higher input costs associated with the tariffs on steel alone." The NDC Trade Task Force is chaired by Reps. Ron Kind (D-WI) and Lizzie Fletcher (D-TX).
The letter follows the inaugural meeting of the United States–European Union Trade and Technology Council (TTC),with Secretary of State Antony Blinken, Secretary of Commerce Gina Raimondo, and Ambassador Katherine Tai in attendance. Among other goals, the TTC meeting establishes a forum to discuss and set "common principles to update the rules for the 21st century economy."
CPTPP
South Korea may join the growing list of countries seeking to formally enter the Comprehensive and Progressive Agreement for Trans-Pacific Partnership (CPTPP). South Korea's trade minister, Yeo Han-koo, discussed the country's possible future within the CPTPP, stating that the government is "seriously and actively considering" joining the free trade deal. While in Geneva, Yeo Han-koo described South Korea as the most ready and prepared country to join the CPTPP, owing to steps to join the agreement that have been taken over the past few years. If South Korea were to join, it would boast the third largest economy in the agreement, behind Japan and Canada. This discussion follows the recent formal applications of the U.K., China, and Taiwan.
Ambassador Tai's recent comments were non-committal when questioned about the U.S. warming to the concept of entering or re-engaging in the CPTPP during the speech on China trade policy. Rather she mentioned continued U.S. engagement in the Indo-Pacific region and stressed the importance of the region to U.S. trade.
China's formal request to join CPTPP in the past few weeks has heightened deep concerns over China's aggressive trade and economic influence in the region. Senators Carper and Cornyn said the development was "troubling" and doubled down on their call for the U.S. to reconsider joining CPTPP. "For quite some time, we have been warning about China's subtle yet deliberate moves to join the CPTPP – the very trade pact crafted to counter China's trade influence that the United States mistakenly walked away from," the two senators said in a statement. "We've long believed that United States trade leadership is critical for our country's economy and national security – and it's clear that China is not waiting to assert itself in the region. The U.S. cannot afford to continue waiting in the hallway – we must get our seat back at the table to re-engage our Asia Pacific allies in trade."
Sen. Rob. Portman (R-OH) raised concerns of China potentially joining CPTPP and its impact on other key U.S. trade partners. He warned that CPTPP countries should "recognize the dangers of doing a trade agreement with an anti-free market, techno-nationalist country like China." Portman noted he was "very worried" about the implications of China's accession to CPTPP for USMCA. According to Article 32.10.5 of the USMCA, USMCA members may terminate the agreement if another enters into a free trade agreement with a "non-market" country. Portman continued, we "cannot lose all the gains we made in USMCA to support American farmers, workers, and businesses." "So I hope the administration is working closely with Mexico and Canada to protect USMCA."
U.S. – Vietnam
The spokesman for Vietnam's agricultural ministry, Nguyen Do Anh Tuan, last week described greater details on Vietnam's planned lower tariffs on U.S. agricultural products. The planned cuts, which are set to be officially announced this quarter, "will see tariffs lowered to 10% from 15% for frozen pork, 2% from 5% on corn, and eliminated for wheat from the current 3%, Tuan said." These tariff reductions "are intended to increase imports from the U.S. and narrow its trade deficit with Vietnam." This move comes after Vice President Harris discussed trade relations in Vietnam in August, urging a closer relationship between the two countries.
As reported earlier, the U.S. and Vietnam reached an agreement on Vietnam's timber practices. USTR announced the resolution of the U.S. concerns about Vietnamese timber practices, concluding a Section 301 investigation and determining that trade remedies are not warranted. USTR Katherine Tai said in statement, "I commend Vietnam for its commitment to address our concerns regarding the importation and use of timber that is illegally harvested or traded." "With this Agreement, Vietnam will provide a model — both for the Indo-Pacific region and globally — for comprehensive enforcement against illegal timber." She noted that the U.S. "looks forward to working with Vietnam to deepen collaboration and information exchange," including through a Timber Working Group established by the agreement. USTR launched a Section 301 investigation into Vietnam's timber practices in the Trump administration last October but held the results of the investigation given transition to a new administration and USTR.
U.S. – Indonesia
U.S. and Indonesian trade officials agreed to discussions on the bilateral Trade and Investment Framework Agreement (TIFA) before the end of this year. USTR's announcement follows a meeting between Ambassador Tai and Indonesia's Minister of Trade Muhammad Lutfi on the margins of the Organization for Economic Co-operation and Development Ministerial Council meeting. Tai and Lutfi discussed the importance of the bilateral trade and investment relationship, and Indonesian market access reforms meant to expand two-way trade, according to a readout from her office. Ambassador Tai cited TIFAs as another means of opening markets to U.S. goods as the Biden administration has paused pursuit of comprehensive free trade agreements (FTAs). TIFAs historically are viewed as a steppingstone to broader FTA negotiations.
Biden Transition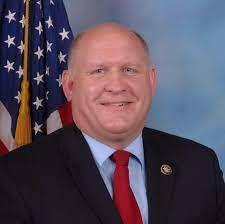 Several Republican lawmakers on the House Agriculture Committee expressed alarm and urged President Biden to move swiftly to fill the Under Secretary for Trade and Foreign Agricultural Affairs, a key trade position at USDA. Led by Representative Glenn Thompson (R-PA), Twenty-four Republican members of the Committee, penned a letter to the President stating that it was "alarming" that the role remains unfilled and emphasized the importance of opening new markets for agriculture, which they called "one of the most trade-dependent industries in the country." "Expanding upon and forging new trade agreements will put America's farmers and ranchers in a much more competitive position in foreign markets by expanding U.S. exports, creating additional jobs, and generating opportunities for communities across rural America," the lawmakers wrote. They further noted that the USDA position is vital to leading efforts to implement USMCA, among other priorities for farmers. Referencing concerns with biotech issues in Mexico and USMCA implementation, the group wrote, "It is imperative we have an individual who will champion U.S. agriculture and lead USDA's efforts to ensure effective implementation of USMCA to achieve expanded market access, increased exports, and a more level playing field for America's producers."
A fairly recent addition to political posts at USDA, the Under Secretary for Trade and Foreign Agricultural Affairs role was created in the 2014 Farm Bill and requires Senate confirmation. In the letter, the lawmakers stressed they "worked closely" with the prior Under Secretary [Ted McKinney], "to advance American trade policy, identify new and emerging markets, and detect issues with the enforcement of existing trade agreements."
Deputy U.S. Trade Representatives, Jayme White and Sarah Bianchi have officially joined USTR, as Ambassador Katherine Tai gradually builds her top leadership team. Recently Jayme White was confirmed by an 80-18 vote in the Senate. Sarah Bianchi was confirmed a day after White's confirmation by a vote of 85-11. White's portfolio includes the Western Hemisphere, Europe, the Middle East, labor and environment. Bianchi takes on the portfolios for Asia, Africa, investment, services, textiles and industrial competitiveness.
Three other Deputy USTR nominees, María Pagán, ambassador to the World Trade Organization, Christopher Wilson, chief for intellectual property, and Elaine Trevino, Chief Agricultural Negotiator, are awaiting scheduling of a confirmation hearing.
WTO
Reports coming out of current WTO negotiations over harmful fishery subsidies describe a "dark" current state of talks. According to members involved in the negotiations, the chair of the talks is pushing for compromises that have already been made to stay put, especially after years of attempted discussions. Disagreements between richer and poorer nations still permeate discussions, with some including the discussions over "which authorities should be empowered to adjudicate and prosecute illegal, unreported, and unregulated (IUU) fishing provisions," "whether IUU subsidy prohibitions should be limited to only vessels engaged in IUU activities or should instead include the entire fleet of an operator", and on "whether to accept a U.S. proposal requiring members to submit information on any vessels and operators that make use of forced labor."
The latest tone of the fisheries talks add to MC12 outcomes comments by WTO Director-General Ngozi Okonjo-Iweala. The WTO leader recently told heads of delegation that without more compromise in critical negotiations, the 12th Ministerial Conference (MC12) "will be a failure." With less than two months until MC12, Ngozi Okonjo-Iweala painted a sobering picture and realities of achieving positive outcomes at MC12. According to an official in Geneva, the WTO leader issued a "sober" message, and said 'At this rate we're not going to do it. And not doing it should really not be considered by anyone to be an option." The official noted the message "was the wake-up call that the DG delivered to the members. And no one likes a wake-up call."
The WTO has decided to hold their ministerial conference (i.e. MC12) in-person, formally sending a letter inviting representatives to Geneva with some restrictions. According to the letter, each country's delegation size will be limited to just four representatives, and each meeting will only be able to include two of those four representatives. The current details surrounding the meeting could still change though depending on how the COVID-19 pandemic evolves. The uncertainty of the global pandemic, which remains uncontained in many countries and new surges of COVID variants may complicate the planned in-person MC12 meetings in Geneva, Switzerland during Nov. 30th thru December 3rd. The primary outcome WTO leaders are expecting will revolve around fishery subsidies, responding to the pandemic and mitigating its impact on global trade, and agriculture subsidies and transparency, according to reports.
Ag Economy Barometer
The Ag Economy Barometer Sentiment among agricultural producers continued to weaken in September declining 14 points to a reading of 124. The index is the weakest farmer sentiment level since July 2020 when the index stood at 118. Farmers' increasing concerns with rising input costs and eroding confidence in the financial performance of farming operations continue to drive sentiment downward, despite stable and somewhat historically elevated prices for many crops. Farmers' price inflation concerns deepened in September with more than one-third of respondents expecting input prices to rise by more than 12% in the upcoming year. That would be more than six times the average inflation rate for farm inputs.
Farmers are feeling more pessimistic when it comes to trade, according to the September survey. Early this year, approximately 70% of farmers expected agriculture exports to increase over the next five years. In September, only 37% of farmers shared that sentiment.