TRADE UPDATE
Food & Agriculture
October 4, 2022
By Michael Anderson, Vice President of Trade and Industry Affairs
HIGHLIGHTS
"There is a mismatch between Biden's domestic agenda and foreign policy in terms of trying to promote supply-chain cooperation and coordinating with allies on critical emerging technologies."

— Andrew Yeo, senior fellow at the Brookings Institution following South Korean senior officials' visit to Washington
U.S. – Indo- Pacific
White House hosts the Pacific Islands Forum
The Biden-Harris administration hosted the leaders of a dozen Pacific countries for the Pacific Islands Forum in Washington, DC on September 28th and 29th. Prior to the gathering, the Solomon Islands sent a diplomatic note to other countries in the region, highlighting the need for "time to reflect" and declining to attend the summit. The meeting followed Vice President Harris' trip to East Asia in which she emphasized the U.S.' commitment to a "free and open Indo-Pacific."
Other nations in the Indo-Pacific also lacked representation at the summit, with the leaders from Vanuatu and Nauru declining to attend in light of elections and several others lacking invitations to the summit altogether. When reflecting on the U.S. desire for engagement in the Indo-Pacific, senior lecturer with the Center of Defense and Security Studies at New Zealand's Massey University, Anna Powles assessed that "The United States is strongly welcomed back in the region, but arguably the tempo by which the U.S. has pursued its re-engagement in the Pacific is felt to be too rushed, too hurried."
The meeting resulted in a several key initiatives:

First, on September 29th, the Office of the USTR announced the establishment of a Trade and Investment Dialogue with Pacific-Island countries to address market barriers and opportunities for investment.

The Pacific Islands also agreed to work collaboratively with the U.S. International Trade Commission to conduct a study regarding the barriers and opportunities for regional investment.

Further, the White House released a fact sheet outlining the Roadmap for a 21st-Century U.S.-Pacific Island Partnership, stating that the U.S. plans to "work with Pacific partners to establish this dialogue by the end of 2022, to credibly target economic, investment, and market-access needs in 2023."

The meeting also concluded with the establishment of the Pacific Partnership Strategy to strengthen ties between the Indo-Pacific nations and other countries, prepare for the climate crisis, and boost prosperity.
USTR releases negotiating objectives for IPEF Trade Pillar
The Office of the U.S. Trade Representative on September 23rd released its negotiating objectives for the Indo-Pacific Economic Framework trade pillar. The USTR negotiating objectives center around the trade pillar, with the U.S. Department of Commerce taking the lead on negotiations for the other three pillars. Key items in the IPEF pertain to improvements in labor and environmental standards, open markets, and eased supply-chain backlogs across borders. The trade pillar, in particular, will focus on resilience, inclusion, and sustainability.
U.S. negotiations will cover "labor; environment; digital economy; trade facilitation; agriculture; competition policy; transparency and good regulatory practices; inclusivity; and technical assistance and economic cooperation," the USTR document outlines.

First, the document highlights the importance of supply chain resilience underscored by good regulatory practices, enhanced transparency, and commitments on competition policy. Further, the Biden-Harris Administration reaffirms its high-standards for labor rights commitments to make trade policy more inclusive with secure avenues for e-commerce. Lastly, the document outlines a focus on sustainability to pursue commitments on agriculture systems for secure access to food and support to farmers.

Thirteen of the IPEF countries signed the framework's trade pillar with the only abstention coming on behalf of India. Signatories, therefore, include Australia, Brunei Darussalam, Fiji, Japan, Indonesia, Republic of Korea, Malaysia, New Zealand, Philippines, Singapore, Thailand, Viet Nam, and the United States.
USMCA
Food Security breakout session hosted at the North Capital Forum
During a breakout session hosted at the

North Capital Forum

in Mexico City on September 30th, President of Consejo Nacional Agroppecuario (CAN) Juan Cortina Gallardo, Mexican Secretary of Agriculture and Rural Development Victor Villalobos Arámbula, and Administrator for the U.S. Foreign Commercial Service Daniel Whitley discussed ongoing concerns about food insecurity and opportunities for bilateral trade and investment with private sector stakeholders in Mexico and the U.S. The discussion comes at an integral moment with dwindling supplies of fertilizer and strained grain exports availability in the global economy compounded by inflationary pressures and the growing impact of climate change.
During the session participants emphasized the importance of enforcing USMCA implementation and compliance. Among Mexico's key concerns was the potential U.S. Section 301 investigation for seasonal produce imports from Mexico. Conversely, U.S. stakeholders noted apprehension regarding the Mexican presidential degree aiming to phase out the use of certain biotechnology products, including GM corn, by 2024. In addressing two-way concerns, the speakers expressed support for the use of science-based regulations in pursuing policies aimed at increasing productive capacity, transparency, clean water availability, and technological advances.

Leaders from both countries acknowledged the need to strengthen food security through stable supply chains, good regulatory practices, and integrated regional markets. As such, the need for science-based regulations to meet the needs of today and support those in long-term will constitute a pivotal next step. Further, considerations for USMCA implementation, innovation, and trade facilitation compiled three key themes in each of the remarks provided during the session.
Vilsack announces increased pressure on Mexico with upcoming biotech ban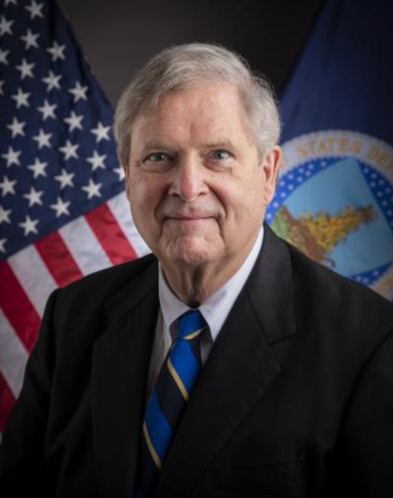 Agriculture Secretary Tom Vilsack announced the Biden administration's intent to increase pressure on Mexico under the country's implementation of a presidential decree calling for a ban on certain biotechnologies.

During the annual meeting of the National Association of State Departments of Agriculture, Secretary Vilsack stated that "There hasn't been significant disruption in the supply at this point – notwithstanding the presidential decree – but we do need to press the issue and will this year and take whatever steps are necessary and appropriate to raise this issue a notch or two as we get closer to 2024."

The impacts of the decree on yellow corn imports used for livestock have not been outlined by the Mexican government nor have other provisions relating to U.S. exports to Mexico. Ranking member of the House Ways and Means trade subcommittee Adrian Smith (R-NE) has declared the provision to be in violation of Mexico's commitments under USMCA. Along this line, Vilsack has alluded to the possibility of a trade dispute under the regional agreement and discussed the "rippling effect" that such disruptions could have on U.S. production.

Dr. Michelle McMurry, President and CEO of the Biotechnology Innovation Organization, also spoke on the issue, saying that Mexico's "protectionist, anti-science restrictions" will harm food security and affordability in the country and "weaken agricultural innovation for years to come."
U.S. labor federation submits labor complaint against Mexico
AFL-CIO, the largest U.S. labor federation alongside the United Steelworkers requested on September 27th the open filing for a complaint at a glass plant in Saint Gobain, Mexico, alleging violations under USMCA. Should officials accept the case, the movement would mark the sixth labor complaint filed under the regional agreement.
The groups claim that the state has unfairly supported its long-term union over the Independent Union of Free and Democratic Workers of Saint Gobain Mexico who correspondingly signed the petition. The claim has been filed against the Confederation of Workers and Campesinos which has held the contract since 1996. The petition also alleges that the CTC threatened a leader of the new union and instigated pressure to support the CTC through halts placed on production lines.

Interested parties hope that the case will end favoritism towards the CTC and reinstate an "even playing field" in the state.
U.S. – UK
Tai meets with UK Trade Minister to discuss China
U.S. Trade Representative Katherine Tai met virtually with UK Trade Minister Kemi Badenoch to congratulate her on her recent appointment. The officials also discussed the notable work that the U.S. and the UK have undertaken to strengthen bilateral trade and investment, including the 2022 Dialogues on the Future of Atlantic Trade. Further, Ms. Tai spoke of the ongoing challenges presented by the People's Republic of China and opportunities for collaboration between the two countries across multiple platforms. The U.S. also expressed support for the Belfast/Good Friday Agreement to resolve differences on Northern Ireland for the UK and the EU.
UK Prime Minister Liz Truss announced the election of Kemi Badenoch on September 6th as Secretary of State for International Trade and the President for the Board of Trade. Previously, Badenoch worked as the Minister of State at the Department for Levelling Up, Housing, and Communities. She was also previously the Minister of Equalities in the Government Equalities Office between February 2020 to July 2022.
Food Security
U.S. urges G20 to remove barrier to food and ag products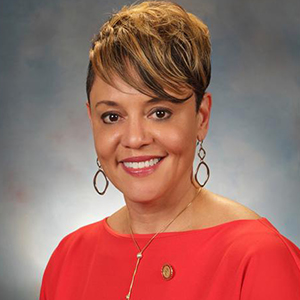 The U.S. in a G20 summit convening agricultural officials last week asked members to reduce and eliminate tariffs and non-tariff barriers for food and agriculture products. During the conference, which was held between September 27-29 in Bali, Indonesia, Deputy Agriculture Secretary Jewel Bronaugh said, "There were several commitments that we made as part of this ministerial." "One is, of course, to build more sustainable and equitable food systems that are more resilient to shock that really can improve the lives of farmers. Two, to tackle the climate crisis head on. Three, to facilitate trade that is fair and open, transparent, and non-discriminatory."
Ms. Bronaugh asked members to support open trade with lessened restrictions and suspensions of temporary tariffs, pointing to China and other Asian countries for their higher restrictions on imports. More than half of the G20 also spoke against Russia for the war in Ukraine and the subsequent impacts on food security.
Biden-Harris Administration announces $8 billion initiative to end hunger
President Biden hosted the White House Conference on Hunger, Nutrition, and Health on September 28th to address food insecurity and diet-related diseases, such as diabetes, obesity, and hypertension in the U.S. The goal of the conference was to establish a plan for ending hunger and reducing diet-related diseases by 2030 while lessening disparities among vulnerable communities.
Following a previous call by the White House to mobilize this initiative, the administration announced funding equivalent to more than $8 billion in private- and public- sector commitments. In this, $2.5 billion will be allocated to start-up companies seeking to solve issues related to hunger and food insecurity. A further $4 billion will be dedicated to philanthropy that promotes access to nutritious food. The package will follow a multi-pronged approach.

The first pillar will concentrate on improving food access and affordability.

The second pillar will seek to integrate nutrition and health.

The third pillar will empower consumers to make and have access to healthy choices.

The fourth pillar will support physical activity for all.

The fifth pillar will enhance nutrition and food security research.
UN FAO comments on global food crisis
Maximo Torero Cullen, Chief Economist of the United Nations Food and Agriculture Organization (FAO) discussed in an interview with F&D's Bruce Edwards the impact of wheat and fertilizer supply shortages on the rising prices and increased food import bills for vulnerable countries. Among the top causes for food security concerns, Mr. Cullen identified the conflict in Ukraine, economic downturns following Covid-19, internal conflicts, and climate change as key drivers to climbing food prices.
With regards to the war in Ukraine, Mr. Cullen alluded to the loss of two key exporters of cereals and fertilizer in the global marketplace, with about 50 countries dependent on exports from Ukraine and Russia for at least 30% of their cereal imports. The effect is particularly detrimental for net food importers in northern African countries. Further, he revealed concerns about access to food coupled with availability of food in 2022 and 2023 should the war continue.

"In the 62 most vulnerable countries in the world, we are talking about a roughly $25.4 billion increase in the food import bill compared to last year. And this is affecting 1.7 billion people," said Mr. Cullen. "I wouldn't say we are in a food crisis right now. I think we have a very serious food access problem. If things get worse, and we have a food access and a food availability problem, then we will be in a very bad situation."

The first step to addressing this issue, according to Mr. Cullen, would be to help countries close the gap in the food import bill, followed by accelerated efficiency gains and open trade.
UN prioritizes Black Sea Grain Initiative
Russian President Vladmir Putin has expressed doubt regarding the longevity of the Black Sea Grain Initiative, stating that EU sanctions and other barriers are hindering exports of fertilizer from the region. Based on growing concerns of a global food crisis, the UN is actively working to prevent barriers and open avenues for Russian fertilizer entering the EU and the rest of the world.
UN coordinator for the Black Sea Grain Initiative Amir Abdulla stated in a press conference at the recent meeting in New York that the endurance of the initiative hinders on Moscow's willingness to cooperate.

"The U.N. is pursuing all efforts to allow positive outcomes on Russian (fertilizer) exports to international markets," revealed Rebecca Grynspan, Secretary-General for the UN Conference on Trade and Development.

In his speech at the UN conference, Secretary-General Antonio Guterres expanded on this assertion, declaring that "To ease the global food crisis, we now must urgently address the global fertilizer market crunch."

Farmers cite the lack of ammonia exports, nitrogen fertilizer, and natural gas as key concerns for the international agricultural community. To date, there are currently no sanctions imposed on Russian fertilizer by either the U.S. or the EU. Further, the European Commission issued on September 19 clarifications to prevent sanctions that would affect "food and energy security of third countries around the globe, in particular of the least developed ones."
The Black Sea Grain Initiative, signed on August 19th under negotiations by the UN, "paves the way for Russian grain and fertilizer to reach global markets, [which] will help to stabilize spiraling food prices worldwide and stave off famine, affecting millions," according to a UN press release. The announcement was accompanied by the establishment of a Joint Coordination Centre tasked with monitoring the agreement's implementation.
Trade Trends
U.S. good trade deficit shrinks with weak exports
The U.S. trade deficit in goods narrowed for the fifth month in a row due to import declines resulting from lessened demand and tightened monetary policy against inflation. The monthly advanced goods trade deficit declined 3.2%, from $90.2 billion to $87.3 billion in July as the decline in imports outpaced declining exports. Exports of goods for August were $179.8 billion, $1.7 billion less than July exports. Imports of goods for August were $267.1 billion, $4.6 billion less than July imports.
The $87.3 billion deficit is the smallest since October 2021 as both imports and exports declined. Imports retreated for the fifth straight month to $267.1 billion. Inbound shipments of consumer goods advanced 4.5% to $283.2 billion. While imports of consumer merchandise have fallen from a record earlier this year, though they remain significantly higher than the pre-pandemic average.
Supply Chains
Container ship voyages canceled with lessened demand
Shipments via container ships from Asia have seen decreased global demand for Chinese goods, leading to cancellations and volume reductions. Waning demand is partially attributed to a decrease in spending by consumers in the U.S. and Europe in response to rising inflation. Further, volumes of transpacific and transatlantic trade routes have fallen from August with "Consumer spending patterns [that] have both softened and shifted away from goods-heavy pandemic-era patterns and more towards the services and experiences unavailable during the Covid outbreaks," said container carrier Maersk.

New data released on September 26th revealed the largest contraction in exports experienced by Hong Kong since the onset of the pandemic in 2020.

The lessened demand for container ships and overseas shipments comes at a surprising time. Historically, seaborne trade experiences its peak season just before the Golden Week holiday in China—this year taking place from October 1st to 7th—during which significant volumes of goods are shipped to ports in the U.S. and Europe in anticipation of the fourth quarter.
Ongoing labor negotiations at U.S. and UK ports cause shipping disruptions
The UK ports of Liverpool and Felixstowe are experiencing strikes, hindering the movement off goods to the wharves that account for roughly 50% of the country's seaborne trade. Last week, Bloomberg reported the queue of three box carriers anchored outside of Felixstowe, four by the London Gateway, and one near Southampton. Global container shipper, Hagpag-Lloyd revealed that ships are diverting from Felixstowe to deliver at other UK ports for the duration of the strike. Further, Maersk is reworking shipping schedules, stating "We anticipate demand for carrier haulage to be at very high levels immediately after the strike." The dockworkers are currently engaged in an eight-day halt on work, ending on October 5th.

The Unite—the union representing Liverpool dockers and UK transport workers—is arguing for a pay increase of 20%. The union rejected the offer for a 7% raise plus a one-time bonus of £750, pushing for an increase at least as large as the UK inflation rate of 10%. Liverpool dockers began the two-week action on September 20th.

Relatedly, negotiators on the U.S. West Coast are seeking to broker agreements to avoid potential strikes between the dockworkers at 29 West Coast ports and roughly 70 employers. The Pacific Maritime Association, which represents the maritime and port employers in California, Washington, and Oregon, is working to negotiate with the International Longshore and Warehouse Union to negotiate a new contract following the expiration of the previous 2015 agreement in July.
Section 301 Tariffs
FPAA submits comments on Section 301 Petition for Seasonal Produce
The Fresh Produce Association of the Americas (FPAA) submitted on September 26th comments in response to the Section 301 Petition filed on September 8th by a bipartisan Florida congressional delegation. In its statement, the FPAA references the inaccuracy and legal flaws present in the delegation's argument, calling on the Office of the USTR to seek additional information and reject the pending petition.

Among the provisions in the letter, the FPAA cites a lack of evidence for Mexico's implementation of a specific "act, policy, or practice" that imposes unreasonable "burdens or restricts U.S. commerce." Further, the comments reference a recent study by the University of Arizona which found that existing Mexican agricultural subsidies were minimal, consistent with an issuance by the USDA concluding that subsidy programs in Mexico affecting fresh produce were "insignificant and far below U.S. subsidies for U.S. agriculture."

In addition to highlighting the shortcomings of the Section 301 petition, the FPAA described alternative trade actions that could be pursued instead of a Section 301 investigation. In this, the FPAA held that "any unilateral action pursuant to this Section 301 petition would undermine the United States' credibility with the U.S.-Mexico-Canada Agreement (USMCA)."

When analyzing the potential impacts of unilateral tariffs, the FPAA outlined the increased consumer prices that would ensue, adding to the current inflationary pressures present in the U.S. and global economies. Further complications would arise with regards to U.S. food security alongside risks for retaliation by other countries for similar "export targeting."

The original letter—spearheaded by Senators Marco Rubio (R-FL) and Tim Scott (R-SC) and Representative Al Lawson (D-FL)—urges the USTR to request for the administration to conduct an investigation into the flood of imported seasonal and perishable agriculture products from Mexico. The Office of the USTR has 45 days from receipt of the request to render a decision.
EV Tax Credit
South Korea, EU, and China push against U.S. EV Tax Credit Rules
Several U.S. trading partners, including South Korea, the EU, and most recently, China have voiced concerns regarding the implications of the U.S. electric vehicles (EV) tax credit, citing the discriminatory nature of the provision and the negative consequences associated with its implementation. Spokesperson for China's Ministry of Commerce Shu Jeuting on September 22nd revealed that the nation would watch the bill's progression and "take measures to safeguard its legitimate rights and interests if necessary." Further, on the sidelines of the G20 trade ministers' meeting in Bali, Indonesia, Trade Minister of South Korea Ahn Duk-geun expressed a desire to resolve the issue "as soon as possible" during a discussion with USTR Katherine Tai, according to a statement issued by Korea.
During a meeting on September 27th, Vice President Kamala Harris acknowledged the South Korean Prime Minister's concerns regarding the new EV law and pledged to hold consultations regarding its implementation moving forward. The U.S. has opened a dialogue channel to resolve ongoing concerns with South Korea, according to Minister Ahn Duk-geun.
Previously, the EC warned that the revised U.S. tax credit for EVs, contained in the Inflation Reduction Act, likely runs counter to WTO rules creating new bilateral trade tensions, adversely impacting collaborative U.S. and EU efforts to address climate change. "We are deeply concerned with the domestic content and local assembly requirements in the current proposed text of the electric vehicle tax credit," said Miriam García Ferrer, a spokesperson for the European Commission, according to reports. "The current design of the electric vehicle tax credit is therefore clearly discriminatory, favoring certain mineral resource-rich countries, North American battery production and car assembly, to the detriment of EU products exported to the U.S."

Under the Inflation Reduction Act, a tax credit of up to $7,500 could be granted to lower the cost of an electric vehicle. The bill requires that electric vehicles contain a battery built in North America with minerals mined or recycled on the continent.
Warnock urges Biden Administration to ensure maximum EV credit application
Separately, Senator Raphael Warnock (D-GA) in a letter called on the Treasury Department to ensure as many manufacturers as possible can take advantage of the EV tax credit. "I urge you to offer maximum flexibility for vehicle manufacturers and consumers to take full advantage of the electric vehicle (EV) tax credits available under the law." "I urge Treasury to adopt regulations that make EV tax credits accessible to as many consumers as possible, as quickly as possible, in a manner that promotes economic growth, job creation, and climate resiliency," Warnock wrote in in a Sept. 23 letter to Treasury Secretary Janet Yellen.

Warnock contended that Congress's intent under the IRA was to make EVs more affordable and warned that "overly prescriptive and burdensome" regulations threatened to undermine that goal, reducing competition and "punish[ing] the very manufacturers currently making large domestic investments in EV capacity."
U.S. – China
China tops U.S. forced labor list
According to a report released by the U.S. Department of Labor, China continues to produces higher volumes of goods using forced labor than any other country in the world. The document outlines the use of forced and child labor under unsafe working conditions for employees producing counterfeit goods in Chinese factories, violating "local or international environmental, health, and safety standards." Abuses outlined in the report include imprisonment, torture, rape, forced sterilization and persecution, among others. A large portion of these violations to worker rights are concentrated in the solar industry and battery production.
Further, China ranks number one on the list for Victims of Trafficking and Violence Protection Act of 2000 (TVPRA) for inputs and number four for downstream goods.

"The labor and human rights abuses against Uyghurs and other minorities in Xinjiang, China, are egregious, systematic, and ongoing. Any company doing business in this region should take heed: these are reprehensible and illegal practices, and the goods produced under these conditions have no place in the U.S. economy," said Marty Walsh, U.S. Secretary of Labor, regarding the release of the updated Xinjiang Supply Chain Business Advisory in July 2021.

The Bureau of International Labor Affairs (ILAB) seeks to combat forced labor in supply chains from Xinjiang China with collaboration by the U.S. Department of Labor and the U.S. Departments of State, Treasury, Commerce, and Homeland Security, and the Office of the U.S. Trade Representative in the release of the 2021 report.
U.S. – EU
U.S. and EU officials held first "trade and labor" dialogue
Senior U.S. and EU trade and labor officials met virtually with union and business leaders to discuss worker concerns under the auspices of a new dialogue established by the U.S.-EU Trade and Technology Council (TTC). The U.S.-EU "Trade and Labor Dialogue," established in May during the second meeting of the TTC, "allows participants to engage on trans-Atlantic trade and labor issues with government, labor and business stakeholders" from both countries, as described in a joint statement issued by the Office of the U.S. Trade Representative and the Labor Department.

Co-hosting the meeting were Assistant USTR for Labor Joshua Kagan, Assistant USTR for Europe and the Middle East Dan Mullaney and Deputy Under Secretary of Labor for International Affairs Thea Lee, along with European Commission Acting Deputy Director General and Director for the Americas, Agriculture and Food Safety at the Directorate General for Trade Rupert Schlegelmilch and Deputy Director General for Jobs, Skills and Social Policies at the Directorate General of Employment Stefan Olsson, according to the statement.
Biden Nominees
Senate Agriculture Committee advances Alexis Taylor nomination
The Senate Agriculture, Nutrition and Forestry Commission on September 27th advanced Alexis Taylor's nomination to be the USDA's next trade undersecretary to the Senate floor. Two other nominees, Dr. Jose Emilio Esteban to be Undersecretary for Food Safety for the U.S. Department of Agriculture and Mr. Vincent Garfield Logan to be a member of the Farm Credit Administration Board, were also advanced on Tuesday. During the confirmation hearing on September 22nd, committee members expressed bipartisan support for Ms. Taylor's confirmation in addition to that of Mr. Esteban and Mr. Logan.

All three "have spent their careers as dedicated public servants and are proven to be highly qualified for these critical roles." "Each of these nominees has strong bipartisan support, and I am looking forward to moving them quickly through the Senate," said Committee Chair Debbie Stabenow (D-MI).

President Biden announced his intent to nominate Taylor to the top trade position at USDA on May 13th. A White House press release at the time detailed Ms. Taylors' experience as follows:

Alexis Taylor serves as Director of the Oregon Department of Agriculture (ODA), having served since her appointment by Oregon Governor Kate Brown in December 2016. As Director, Taylor works to promote and regulate agriculture and food, upholding ODA's mission to ensure healthy natural resources, environment, and economy for Oregonians now and into the future at the forefront.
Prior to her appointment as Director of ODA, Ms. Taylor oversaw the U.S. Department of Agriculture's (USDA) Farm and Foreign Agricultural Services (FFAS). Before joining USDA, she worked for several Members of Congress. Taylor is an Iowa native who moved to Oregon after working for 12 years in Washington D.C. with a focus on U.S. agricultural and trade policy. She is a graduate of Iowa State University and grew up on her family farm in Iowa, which has been in her family for more than 160 years. While still in high school, she enlisted in the U.S. Army Reserves. During her junior year in college her army reserve unit was deployed to Iraq, where she served one tour with the 389th Combat Engineer Battalion. While no longer an active reservist, Taylor continues to advocate for veterans.
Senator Menendez places a hold on McKalip nomination
Senate Finance Committee member, Bob Menendez (D-NJ) has placed a hold on the nomination of Doug McKalip to serve as chief agricultural negotiator in the Office of USTR. Senator Menendez's opposition centers around broader concerns with "oversight" and "transparency" at the Office of USTR, rather than Mr. McKalip's qualifications to serve as the chief agricultural negotiator. In addition to his demand for increased transparency and consultation, Menendez pushed to establish an inspector general office at USTR. The idea behind the establishment of the office has received bipartisan support by other members of the Senate Finance Committee.

At a Senate meeting on September 28th, Menendez held that "We've given them a whole host of ideas. And all they do is send us back red lines, meaning virtually nothing that they want to engage in."

Earlier this year, Senator Menendez joined five other Senators in a letter to Ambassador Katherine Tai, asserting the USTR had failed to consult Congress properly in activities with WTO members over a "compromise outcome" on intellectual property rights in conjunction with distribution of COVID-19 vaccines. Senator Menendez has also sought placement of an inspector general at the agency, having voiced concerns about agency oversight. In 2020 Menendez said, "An agency led by a Senate-confirmed appointee tasked with carrying out decisions affecting every worker, business and consumer in this country is currently operating without one of the most effective guardrails we have against overreach."

The letter expressed the need for transparency in the context of future frameworks and potential trade agreements, stating that "We want to ensure that this failure to consult properly with Congress will not be replicated in other areas, particularly as the Administration seeks to launch new trade negotiations under the auspices of the Indo-Pacific Economic Framework, pursue multilateral and plurilateral negotiations at the WTO, and engage in bilateral discussions with countries such as the United Kingdom."
Proposed Legislation
USDA announces new competition rule
On September 26th, the U.S. Department of Agriculture released a draft for a proposed rule to strengthen provisions of the Packers and Stockyards Act, a law passed in 1921 to protect farmers and ranchers against anti-competitive and monopolistic conduct. The rule will focus on areas, such as contracts, new USDA record keeping strategies, and measures to prohibit retaliation against lawful speech. A department spokesperson also indicated that the new rule will be published in the Federal Register "in the coming week."
The announcement was made in the context of "the rise of vertical integration along with highly concentrated local markets in livestock and poultry over the last four decades has increasingly left producers and growers vulnerable to a range of practices that unjustly exclude them from economic opportunities and fair and equal access to the marketplace," said the USDA spokesperson.

The proposed rule is the second of three total regulations to be set forth by the USDA to counter abuse of market power in agricultural industries. The first of the series has moved out of the public comment period and will work to increase transparency and fairness in the poultry tournament system.

The USDA also announced a $15 million fund to partner with state attorney generals for the enforcement of the Packers and Stockyards Act.

"USDA will continue using its existing resources and partnership with law enforcement agencies at the federal, state and local levels to enforce the Packers and Stockyards Act," the spokesperson said. "The USDA's AG Competition Initiative is an additional tool that will create state-level partnerships and provide resources to state Attorneys General to help combat these problems."
USW and NAWG express support for proposed CREATTE bill
U.S. Wheat Associates (USW) and the National Association of Wheat Growers (NAWG) on September 23 issued a joint statement expressing their support for the Cultivating Revitalization by Expanding American Agricultural Trade and Exports Act (CREAATE) proposed in the U.S. Senate. The bill—introduced by Senators Tina Smith (D-MN), Angus King (I-ME), Joni Ernst (R-IA), and Charles Grassley (R- IA)—would double funding for the Foreign Market Development (FMD) Program and the Market Access Program (MAP), rising to $69 million and $400 million, respectively. The proposed legislation seeks to advance agricultural export market development for U.S. producers and exporters. After its introduction, the bill will be subject to the review of the Senate Agriculture Committee.
Both MAP and FMD funding had not seen an increase since 2002 and 2006, respectively. Wheat growers expressed excitement for the huge promise that increased funding could bring to U.S. producers, citing promotion efforts to advance commercial markets as an integral step to remain competitive in the global market. Further NAWG President Nicole Berg spoke in the context of the Russian invasion of Ukraine, stating that "Our food aid programs are the best suited for U.S. wheat to help support the humanitarian needs of those affected by the conflict and for on-going food insecurity."
Agricultural economists at HIS Market and Texas A&M University recently released a study, predicting that doubling funds for these programs would generate $44.4 billion in additional U.S. agricultural exports between 2024 and 2029. The increase in export revenue would directly benefit dairy operators, livestock producers, farmers, and small businesses in the industry.

USW's mission is to "develop, maintain, and expand international markets to enhance wheat's profitability for U.S. wheat producers and its value for their customers." The group is active in more than 100 countries with operations targeted at helping "wheat buyers, millers, bakers, food processors, and government officials learn the quality, value, and reliability of all six wheat classes."

NAWG is a policy representative in Washington D.C. for wheat growers, working in collaboration with 20 state wheat organizations to advance the industry's growth and development at the national level.

is a policy representative in Washington D.C. for wheat growers, working in collaboration with 20 state wheat organizations to advance the industry's growth and development at the national level.
Ways and Means introduces bill to lower formula duties
The Bulk Infant Formula to Retail Shelves Act was approved with bipartisan support in both the House and the Senate on September 29th without heavy debate. The bill will be sent to President Biden for signing. Members of the House Ways and Means trade subcommittee on September 26th introduced the bill to cut tariffs on imports of "base powder" used in formula, following a nationwide shortage earlier this year. The legislation is sponsored by subcommittee leaders Chair Earl Blumenauer (D-OR) and ranking member Adrian Smith (R-NE) alongside members John Larson (D-CT), Dan Kildee (D-MI) and Drew Ferguson (R-OH).
According to a one-pager released by the U.S. House of Representatives, the bill would temporarily lift the 13.5% tariff on imported "base powder" and institute a cap at 2,600 metric tons. Thus, proponents hope to boost domestic production.

Rep. Suzan DelBene (D-WA) in a statement, asserted that "The passage of this legislation today is a huge win for families and will be a powerful tool in addressing the ongoing baby formula shortage." "This shows how we can put families first and show Americans governance can work for them," she added.

Earlier in 2022, the FDA helped to facilitate the import of safe infant formula into the U.S., with Congress passing the Formula Act which effectively removed import tariffs on baby formula of over 25% through December 31, 2022.
WTO
Okonjo-Iweala deems food security WTO priority
During the kickoff of the WTO's annual Public Forum, WTO Director-General Ngozi Okonjo-Iweala announced her short-term priority to address food insecurity with support extended to vulnerable populations.

"I am really worried about issues of food insecurity for the world, particularly when you think about poor people in rich countries and poor people in poor countries or poor countries in general," she revealed in an interview with Richard Quest.

At the forum, DG Okonjo-Iweala also praised the MC12 decision to exempt World Food Program purchases from export restrictions and highlighted the success of the 12th ministerial conference in June, stating that "Number one, on food prices — I'm happy to say that members agreed to keep export constrictions as low as [possible]. There's a declaration so there can be the free flow of food, fertilizers, agricultural goods."
On September 21st, DG Okonjo-Iweala coordinated with leaders from the World Bank, the International Monetary Fund, Agriculture Organization of the United Nations, and the World Food Program to issue a joint statement, addressing the need for immediate action on the food crisis. The statement praises governments' efforts to decrease trade restrictions and calls for leaders to implement agricultural measures to avoid overly distorting trade. Further, the group emphasized the need to invest in transformations to the food system, strengthened supply chain resilience, deepened integration of markets, and increased transparency.

DG Okonjo-Iweala also proposed earlier this year that negotiators embark on a retreat to conduct agricultural talks. The retreat is set to take place on October 24th. Additionally, WTO ambassadors named agriculture, subsidies, climate, and WTO reform as priorities ahead of the MC13.

Ngozi Okonjo-Iweala assumed office on March 1, 2021, as the seventh Director-General of the WTO. She is considered an expert in global finance with experience in international development and a career as an economist, working in Asia, Africa, Europe, Latin America, and North America. Prior to her role at the WTO, Dr. Okonjo-Iweala was the Chair of the Board of Gavi for the Vaccine Alliance.

Further, Dr. Okonjo-Iweala served twice as Nigeria's Finance Minister and briefly acted as the country's Foreign Minister in 2006, the first woman to hold both positions. She had a 25-year career with the World Bank. Dr. Okonjo-Iweala was listed as one of the world's most influential leaders (Time 2021) and one of the 25 most influential women (Financial Times 2021).

Dr. Okonjo-Iweala graduated with a Bachelor of Arts in Economics from Harvard University and earned her Ph.D. in Regional Economics and Development from the Massachusetts Institute of Technology in 1981. She holds honorary degrees from 15 universities worldwide.