TRADE UPDATE
Food & Agriculture
November 23, 2021
By Michael Anderson, Vice President of Trade and Industry Affairs
HIGHLIGHTS
"So, we look forward to signing an agreement with the economies in the [Indo-Pacific] region, which is a robust economic framework."

— Commerce Secretary Gina Raimondo visiting Japan and citing the U.S. is declining to pursue CPTPP membership
China Trade
In a highly anticipated meeting between President Biden and President Xi Jinping, trade, among other economic issues was raised. President Biden specifically emphasized the importance that China fulfill its commitments under the "phase one" trade deal secured under the prior administration. Biden added that he wants to see "real progress" in the ongoing trade discussions between Ambassador Katherine Tai and Chinese Vice Premier Liu He, according to press reports. The two leaders convened a three-hour meeting last week, the first in-depth discussion between the two leaders since President Biden took office. President Xi stressed concerns related to export controls and U.S. macroeconomic policies. Ambassador Tai did not participate in the conversation as she was traveling for a three-nation Asia trip. Other areas of discussion included human rights concerns in Xinjiang and elsewhere, as well as climate change, health security, energy, supply chains, and global and regional foreign policy issues.
Several business groups are urging the Biden administration to remove some of the Trump-era tariffs on China, which they argue are contributing to rising inflation, hurting U.S. consumers and companies. The U.S. Chamber of Commerce, American Soybean Association and 22 other business groups last week urged the Biden administration to work with China so that both sides would lift as many tariffs as possible. Such action could ease inflation and measures that "continue to disproportionately cause economic harm to U.S. businesses, farmers, workers, and families," the groups

wrote in a letter

to Ambassador Katherine Tai and Treasury Secretary Janet Yellen.
Some lawmakers are less enthused, but nonetheless open to revisiting the China tariffs. Regarding removing China tariffs, Sen. John Boozman (R-AR) said, "I think it depends." Boozman said the tariffs imposed by former President Donald Trump are largely benefitting U.S. producers promoting China's increased purchases of U.S. goods, especially agricultural products. "We're actually having a significant increase in buying power for our farmers, and so that's been really good for our farm community," Boozman said. Sen. John Hoeven (R-ND) said the tariffs are the best way for the U.S. to make sure China plays by the rules. "As a general rule, we like lower tariffs. But we've got to have fair trade," Hoeven said. "Those tariffs in the case of the Chinese were to force them to treat us fairly. And it's working."
China recently opened the website for self-registration of foreign food production facilities that export to China as mandated under Decree 248. The website was specified by the General Administration of Customs of the People's Republic of China (GACC) in part of its guidance to foreign missions on Decree 248. The Regulations on the Registration and Administration of Overseas Producers of Imported Food (Degree 248) enter into force on January 1, 2022, requiring that all overseas food manufacturers, processors, and storage facilities be registered with the Chinese authorities to export product to China. The measure covers all food products, ranging from meat, dairy, and grains, to nuts, fruits, and condiments, but excludes food additives.
Several countries have requested that China delay the food-import measures for "at least 18 months." Seven economies, including Australia, Canada, the European Union and Switzerland, expressed their concerns with Decree 248 and 249, requiring sweeping new registration, inspection and labeling requirements food imports. In a letter to Chinese officials, the countries said, "Despite significant outreach by our respective governments to the General Administration of Customs of China, there remains a significant lack of clarity regarding GACC's implementation of these decrees, including the products subject to these provisions and the specific actions requested of foreign authorities," the diplomats wrote. "Products for importation into China will soon be shipped, therefore decrees 248 and 249 risk disrupting global food supply chains and delaying food supply into China." The letter continued, "We strongly encourage the PRC to continue to engage in further discussions and consultations with trading partners prior to implementation of the decrees, through the World Trade Organization and bilaterally," the diplomats wrote, referring to China's formal name. "Further, we encourage the PRC to also consider collaborating with trading partners on the policies and approaches related to these decrees and consider less restrictive approaches to achieve GACC's food safety goals."
USMCA
Last Thursday President Biden

hosted

Canadian Prime Minister Trudeau and Mexico President López Obrador at the White House for the first North American Leaders' Summit since 2015. Prior to the meeting, the leaders were expected to discuss opportunities to strengthen economic ties and collaboration on ending the COVID-19 pandemic; and competitiveness, among other issues. While readouts from the meeting suggest that the leaders agreed to form a supply chain working group, details on other complex cross-border issues, including trade, remain scant. "We can meet all of the challenges if we just take the time to speak with one another," Mr. Biden said during the meeting. Trade irritants regarding U.S. proposed electric vehicle tax credits and Mexico's lack of biotech approvals, if discussed, were not mentioned by the leaders or other public reports on the discussions.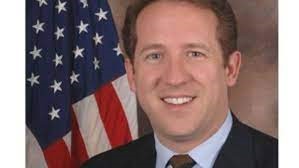 A group of bipartisan lawmakers, led by Adrian Smith (R-NE) and Jim Costa (D-CA) sent a letter to President Biden ahead of the North American Leaders' Summit urging President Biden to "seek assurances from Mexican President López Obrador that Mexico will abide by the biotech provisions established in the United States-Mexico-Canada Agreement (USMCA)." "In addition to the uncertainty caused by these policies for American farmers and the agriculture sector, these actions violate the biotechnology provisions in the USMCA. The letter stresses the importance of the Biden Administration holding Mexico accountable using enforcement tools established by the USMCA," Representative Smith noted a in press release.
COVID-19
Global merchandise trade is slowing, with production and supply chain disruptions in critical sectors dampening growth alongside cooling import demand, according to the WTO's latest Goods Trade Barometer. The barometer issued in November registered at 99.5 — a half point below the baseline score of 100, and well below the record 110.4 in the previous barometer issued in August. The declines were triggered in part by "recent supply shocks, including port gridlock arising from surging import demand in the first half of the year and disrupted production of widely traded goods such as automobiles and semiconductors," the WTO said. The WTO noted that the "latest barometer reading is broadly consistent with the WTO's revised trade forecast showing quarterly trade growth slowing in the second half of 2021 as the volume of merchandise trade volume approached its pre-pandemic trend."
Biden Transition
President Biden announced his intent to nominate Jose Esteban, for USDA's Undersecretary for Food Safety. Dr. Jose Emilio Esteban presently serves as the Chief Scientist for the USDA's Food Safety and Inspection Service (FSIS), a position he has held since 2018. As Chief Scientist, he provides scientific advice to support agency policies including the disciplines of microbiology, chemistry, and pathology. If confirmed, Esteban would be the USDA leader on issues ranging from prevention of food-borne illness to regulation of cell-cultured meat. He would oversee the FSIS, which has 7,500 meat inspectors and a budget of $1.4 billion annually to assure the safety of meat, poultry and egg products, among other products. A native of Mexico, he has an MBA and a veterinary degree from the National Autonomous University of Mexico, and a doctoral degree in epidemiology and a master's degree in preventive veterinary medicine from UC-Davis. Before USDA, he worked at the CDC, eventually becoming assistant director of its food safety office.
Agriculture Secretary Tom Vilsack lauded the announcement, stating that Esteban has worked at the USDA since 2001, "has a proven, and extensive, track record" of pursuing food safety. Vilsack continued noting that Esteban currently serves as the Chair for the Codex Alimentarius Commission Committee (Codex) on Food Hygiene, the committee where international food hygiene standards are defined for international trade and is vice president of International Association for Food Protection, an organization of food-safety professionals in 70 countries. Vilsack concluded, "As we continue to push forward our commitment to create a safe, sustainable, competitive U.S. food and fiber system, Dr. Esteban's leadership will be invaluable to our team."
Two of the three remaining USTR nominees advanced closer to confirmation last week. The Senate Finance Committee approved Maria Pagán, USTR's deputy general counsel, for the posting in Geneva by a vote of 27-1, and Christopher Wilson, the nominee for the Intellectual Property (IP)negotiator position, was approved 24-4. Elaine Trevino, nominee for Chief Agriculture Negotiator at USTR awaits scheduling of a confirmation hearing before the Senate Finance Committee.
Last Tuesday, the Senate Finance Committee held confirmation hearings for Maria Lago, President Biden's nominee for under-secretary of Commerce for international trade, and Lisa Wang, tapped to be assistant secretary of Commerce for enforcement and compliance. Ms. Lago is director of the New York City Department of City Planning. She previously served in the Obama administration as the U.S. Department of the Treasury's assistant secretary for international markets and development, where she oversaw development activities for the World Bank. Lago also spent five years as the global head of compliance for Citigroup's investment bank, and, before that, she headed the Office of International Affairs at the Securities and Exchange Commission. If confirmed, Lago would lead the International Trade Administration, comprised of three principal units: global markets, industry and analysis and enforcement and compliance. As assistant secretary for enforcement and compliance, Wang, if confirmed, would head ITA's antidumping and countervailing duty operations, among other things. (see more updates in the nominee tracker below)
Section 232 Investigations
Further details are emerging regarding the tariff-rate quota (TRQ) framework under the U.S. – EU arrangement on Section 232 steel and aluminum tariffs. Under the arrangement, effective January 1, 2022, the EU may export tariff-free 3.3 million tons of steel, 18 thousand metric tons (TMT) for unwrought aluminum, and 366 TMT for semi-finished (wrought) aluminum, according to a CRS Insight publication. Any exports above those levels will be subject to the higher tariff levels applied under Section 232 (e.g., 25% for steel and 10% for aluminum products). As noted in the publication, "In addition to the overall quotas, each of the three TRQs are broken into subcategories (54 product categories for steel, two and 14 categories for unwrought and wrought aluminum), applied annually, administered quarterly for steel and semi-annually for aluminum, and are allocated on a member-state basis for the 27 EU countries. Under the deal, the United States will review and may adjust the TRQs annually." Under the agreement, the EU will suspend existing retaliatory tariffs on U.S. goods, including whiskey and other food and agriculture products.
As noted earlier, the U.S. has begun consultations with Japan to resolve the Section 232 dispute steel and aluminum tariff dispute. Both countries also aim to "address global steel and aluminum excess capacity, take effective measures to ensure the long-term viability of our steel and aluminum industries, and find solutions to strengthen our democratic alliance," according a Japanese official.
Separately the Commerce Department reported that, "The United States and the United Kingdom are also consulting closely on bilateral and multilateral issues related to steel and aluminum, with a focus on the impacts of overcapacity on the global steel and aluminum markets; the need for like-minded countries to take collective action to address the root causes of the problem; and the climate impacts of the sectors," the Commerce Department said in a statement.
Section 301 Investigations
No significant updates since the Office of the U.S. Trade Representative (USTR) announced extending Section 301 product exclusions for imports from China of medical care products needed to address the COVID-19 pandemic. The 99 exclusions were published on

December 29, 2020

, and were scheduled to expire on November 14, 2021. The current extension applies in two phases. First, in order to provide a transition period, USTR is extending all of the 99 exclusions scheduled to expire on November 14, 2021, through November 30, 2021. As of December 1, 2021, USTR will extend product exclusions on only 81 medical care products, as set forth in Annex B of USTR's

announcement

. These extensions will expire on May 31, 2022.
U.S. – EU
Last week the WTO ruled in favor of the EU on the issue U.S. tariffs on Spanish olives. The tariffs, imposed in 2018, caused exports of Spanish olives to fall 60%. The ruling found that the U.S. had imposed illegal anti-subsidy duties and had acted inconsistently with the implementation of the olive tariffs. European Commission's trade chief said Valdis Dombrovskis said following the ruling said "These duties severely hit Spanish olive producers, who saw their exports to the U.S. fall dramatically as a result. We now expect the U.S. to take the appropriate steps to implement the WTO ruling, so that exports of ripe olives from Spain to the US can resume under normal conditions." The U.S. can respond to this by lodging an appeal against the ruling, though this measure would likely result in the imposition of retaliatory tariffs.
U.S. – U.K. Trade
Minnesota government and business leaders, headed by Minnesotan governor Tim Walz, visited the U.K. to facilitate greater business and trade relations between the state and country, with specific areas of discussion including health and medical technology, environmental technology, agriculture, and higher education. The governor said that there had been an "incredibly positive reception," with the face-to-face discussions helping facilitate closer dialogue. The state representatives also committed to putting pressure on state congressional delegates and other federal officials to continue with U.K. FTA negotiations, with Minnesotan Agricultural Commissioner Thom Peterson stating, "It's really provided a good opportunity for us to help set the stage for a good trade agreement with the U.K."
Four leading members of the U.S. House of Representatives released a statement calling on the U.K. to end its threats to suspend the Northern Ireland Protocol of the EU Withdrawal Agreement. The statement, led by House Foreign Affairs Committee Chair Gregory Meeks, discusses the positives of the Northern Ireland Protocol, and the potential ramifications if abandoned. It states that "The Northern Ireland Protocol was a significant achievement during the volatile Brexit process, and its full implementation is critical for ensuring Brexit doesn't undermine decades of progress toward peace on the island of Ireland." Later, it is stated that "In threatening to invoke Article 16 of the Northern Ireland Protocol, the United Kingdom threatens to not only destabilize trade relations, but also that hard earned peace."
U.S. – Japan
The U.S. and Japan announced the formation of the "U.S.-Japan Partnership on Trade," following on the heels of Ambassador Katherine Tai's visit to Japan. The Office of the USTR, Japan's Ministry of Foreign Affairs and its Ministry of Economy, Trade and Industry collaborated to express their ambitions to deepen cooperation between the two countries and reaffirm their "shared commitment to strengthen this alliance through regular engagement on trade-related matters of importance to both countries" according to an announcement issued by the USTR. The initiative will initially focus on:

cooperation in regional and multilateral trade-related fora;

labor-related and environment-related priorities; and

supportive digital ecosystems; and (v) trade facilitation.

The first formal meetings under this partnership will occur in early 2022, with periodic meetings to be held regularly thereafter "to advance a shared agenda of cooperation across a broad range of issue areas as well as to address bilateral trade issues of concern to either side."
U.S. – Vietnam
Last week Vietnam fulfilled a previously reported commitment to lower tariffs on U.S. exports of wheat, corn, and pork. As detailed in Decree 101/2021/ND-CP, Vietnam will eliminate the tariff for all classes of wheat, including durum. Vietnam will lower its most-favored nation (MFN) tariff rates for corn, from 5 % to 2%, and lower the duty on frozen pork from 15% to 10%. The tariff reductions for wheat and corn will enter into force when the decree takes effect on December 30, 2021, while the reduction for frozen pork will enter into force on July 1, 2022. The decree follows the commitment made by the Vietnamese government when Vice President Kamala Harris visited Hanoi in August 2021. The tariff reductions will give U.S. corn, wheat and pork producers greater access to the Vietnamese market, in line with competitors from countries that have free trade agreements with Vietnam. U.S. exports of corn, wheat and pork to Vietnam were valued at $228 million in 2020. Additional information about the tariff reductions are available in an Global Agricultural Information Network (GAIN) report from the FAS Office of Agricultural Affairs in Hanoi.
CPTPP
The Biden administration indicated for "various reasons" it is not interested in joining the CPTTP, but rather aiming to establish an economic framework in the Indo-Pacific region that "could be even more robust in some ways than the traditional free trade agreement because it will allow us to discuss principles and look at issues that are so relevant now as we build back after the pandemic," said Gina Raimondo, Commerce Department Secretary. During her visit to the region, Raimondo said the U.S. "wants to and will play a much greater role in the economies of the entire Indo-Pacific region." Asked whether the U.S. would consider joining CPTPP, though, Raimondo noted that the Biden administration has said it is not interested in joining the agreement as it "was conceived in 2016."
The comments stemmed from Secretary Raimondo's meeting with officials from Australia, New Zealand, Singapore, and Japan where they agreed "to strengthen efforts to help address shared priorities for countries in the Indo-Pacific region, including enhancing supply chain resilience, promoting infrastructure investment, growing the digital and green economies, towards broadly shared economic prosperity for the region." Raimondo concluded stating, "So, we look forward to signing an agreement with the economies in the region, which is a robust economic framework," she added.
WTO
In the latest World Trade Report (2021), the WTO cautioned that "policies which aim to increase economic resilience by unwinding trade integration – for example, by re-shoring production and promoting self-sufficiency – can often have the opposite effect, effectively reducing economic resilience." The report noted that he global trading system is both vulnerable and resilient to crises like the continuing COVID-19 pandemic. Key messages in the report include:

The hyper-connected global economy, characterized by deep trade links, has made the world more vulnerable to shocks, such as natural and man-made disasters, but also more resilient to them when they strike;

Policies which aim to increase economic resilience by unwinding trade integration – for example, by re-shoring production and promoting self-sufficiency – can often have the opposite effect, effectively reducing economic resilience;

Strengthening economic resilience will require more global cooperation, both regionally and multilaterally; and

Conversely, trade diversification can contribute to economic resilience by allowing countries to be less dependent on a limited number of importers, exporters and sectors.
The report further noted that a more open, inclusive and predictable trade environment is critical to enhancing diversification and contributing to economic resilience.
In releasing a highly anticipated revised text for harmful fisheries negotiations, the negotiating chair, Ambassador Wills said that "the biggest substantive changes are with regard to special and differential treatment for developing and least developed countries," including an exemption from the main discipline on subsidies contributing to overcapacity and overfishing." The chair said that the special and differential treatment (S&DT) provided to developing countries with a higher share of global catch would also benefit from a transitional period. "No specific duration of this transition period is suggested in the revised text- rather this question is represented in the text by a negotiable X number of years, to reflect the fact that some developing country Members are seeking transition of up to 25 years, while some other Members consider that any transition period should last for only a few years, " Wills noted.
Biden Nominee Tracker