TRADE UPDATE
Food & Agriculture
December 21, 2021
By Michael Anderson, Vice President of Trade and Industry Affairs
In observance of the holidays, the TRADE UPDATE will resume publication on January 4, 2022.
HIGHLIGHTS
"Trade, and the WTO, are part of the solution to climate change and environmental degradation."

— WTO Director-General, Okonjo-Iweala regarding new environmental initiatives at the WTO
China Trade
Phase One Agreement
With only two months remaining under the Phase One Agreement, China's overall energy and manufactured goods purchases are lagging 63 percent and 43 percent, respectively, through October 2021, according to analysis by the Peterson Institute for International Economics. China's overall Phase One Agreement purchases of agriculture goods are lagging by approximately 18 percent through October 2021. From January 2020 through October 2021, U.S. exports to China of energy and manufactured goods under the agreement were $112.5 billion and $21.6 billion, respectively, compared with a Phase One target of $189.2 billion and $58.5 billion.
USMCA
Canadian and Mexican officials met last week to strategize on countering the proposed U.S. electrical vehicle (EV) tax credits. Mary Ng, Canadian Minister of International Trade and Tatiana Clouthier, Mexico's Secretary of Economy met to discuss the USMCA and a shared strategy for challenging the U.S. EV tax credits. According to reports, "Minister Ng reiterated that she has deep concerns about the proposed electric vehicle provisions and highlighted the steps that Canada has taken to defend its auto industry and workers, including outlining retaliatory options should the United States proceed with discriminatory measures." Ng noted Canada's determination to work with Mexico to address the U.S. "reinterpretation" of USMCA rules of origin for autos, including possible dispute settlement consultations.
Earlier Canada suggested one solution to the contentious dispute over the pending U.S. EV tax credits was to pursue a similar incentives scheme in Canada. "There are a number of solutions we've put forward," Trudeau said. "One of them would be to align our incentives in Canada and in the United States to make sure that there was no slippage or no unfair advantages on one side or the other. We are happy to do that."
Tensions on the U.S. EV tax were elevated the past several weeks as Canada joined Mexico in threatening retaliatory tariffs under USMCA should Congress pass legislation regarding tax incentives for U.S. EV production. Canada and Mexico assert the EV tax credits violate the USMCA and Canada would launch dispute settlement proceedings under the agreement. Canadian officials wrote in a letter sent to U.S. lawmakers. "In that regard, Canada will have no choice but to forcefully respond by launching a dispute settlement process under the USMCA and applying tariffs on American exports in a manner that will impact American workers in the auto sector and several other sectors of the U.S. economy," they emphasized. In addition to dispute settlement action, they noted that the EV tax credits would result in "a significant change in the balance of concessions agreed to" in USMCA, prompting Canada to consider suspending certain "concessions of importance to the U.S." in the agreement, such as tariff-rate quotas on dairy, they wrote. "We have been building cars together for over 50 years," Freeland and Ng wrote. "This issue is at the top of Canada's agenda with the United States," they added. Canada's list of U.S. goods that could face tariffs is expected sometime this week.
The EV tax credits are part of the Build Back Better Act, which passed the House last month. Provisions in the bill would provide up to $12,500 in tax credits for buying an electric vehicle, including $4,500 if a vehicle is assembled at U.S. plants with unionized labor and $500 if it has at least 50 percent domestic content and U.S.-made battery cells. Starting in 2027, credits would only be available for vehicles assembled in the United States. However, the future of the Build Back Better Act has been put into question following Senator Machin's public disagreement with the bill. The bill would need his vote in order for it to pass the Senate.
COVID-19
The post-COVID shift towards purchases of goods over services should remain high according to an updated indicator. The latest figure from Flexport "shows a renewed increase in the ratio of spending on goods versus services" and "more importantly, though, there is the potential for the ratio to remain at similar, elevated levels into 2022." The post-Covid Indicator has held above 100 for a 12th straight month, consistently revealing shifting consumer purchase patterns to goods and away from services after the initial coronavirus outbreaks and lockdowns.
Section 232 Investigations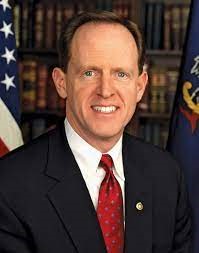 A group of five republican Senators are asking the U.S. Supreme Court to overturn a lower court's ruling on President Trump's use of Section 232 of the Trade Expansion Act of 1962. The amici Curiae brief was signed by senators Mike Crapo (R-ID), Pat Toomey (R-PA), Bill Cassidy (R-LA), Mike Lee (R-UT) and Ben Sasse (R-NE), who asked the Supreme Court to review the earlier ruling. "The ruling of the U.S. Court of Appeals for the Federal Circuit in Transpacific Steel's case regarding Section 232 tariffs has significant constitutional and economic ramifications that warrant Supreme Court review," Toomey said in a statement. "Section 232 'national security' tariffs are already often misused for matters with little to no national security relevance. The executive branch has now effectively claimed nearly unlimited authority to adjust tariffs on an ongoing basis and based on a single, outdated Section 232 report. Not only is this action constitutionally suspect and in direct contravention of Congress's intent in authoring the statute, but it also causes unnecessary economic harms to American workers." "I strongly urge the Supreme Court to hear this case and to reconsider this misguided ruling by the Federal Circuit," he added. In 2019, Transpacific Steel LLC's filed a lawsuit against the federal government, arguing that President Trump acted outside of his authority under Section 232 authority when he doubled tariffs on steel and aluminum imports from Turkey. The Court of International Trade in 2020 sided with Transpacific Steel, but the U.S. Court of Appeals for the Federal Circuit reversed the decision in July.
The Government Accounting Office (GAO) found that the Commerce Department needs to update its public guidance on its procedures for requesting product exclusions from the Section 232 tariffs on imported steel and aluminum. A GAO report found that Commerce's guidance has never been updated, despite a number of changes to the exclusion process since the tariffs were imposed in 2018. "For example, the guidance does not state that domestic producers who object to a tariff exclusion request may have more time than previously allowed to supply comparable products," GAO noted. "Without regularly updated public guidance, importers and producers may not be informed of important details about the process, which could lead to challenges and delays for eligible requesters and potential objectors." The GAO concluded, "As a result, the public lacks accurate information about how long Commerce takes to make a decision, increasing business uncertainty for those submitting and objecting to requests."
The U.K. and U.S. plan on ramping up negotiations in early 2022 to resolve the steel and aluminum dispute. Commerce Secretary Raimondo and U.K. International Trade Secretary Anne-Marie Trevelyan, according to a Department of Commerce readout, discussed "finding a path early in the new year for both governments to engage expeditiously in consultations on steel and aluminum, with a view to combating global excess capacity and addressing outstanding concerns on U.S. tariffs and UK countermeasures." As part of the renewed push to finalize discussions on the tariffs, Trevelyan invited Raimondo to London in order to "make progress on the issue," though Trevelyan noted the final discussions had yet to begin.
Section 301 Investigations
Canada is pushing through with passing a digital service tax (DST) that stands to potentially worsen relations between it and the U.S. This tax, separate from the deal being made between the U.S. and multiple countries, would be implemented in 2024 and be retroactive back to 2022. Observers note that the unilateral tax would only become effective if the OECD multilateral tax of 15% is not implemented by 2024. "I think the U.S. would view this as a step backwards," said Maryscott Greenwood, CEO of the Canadian American Business Council. "I also think it comes at a fairly precarious time in the bilateral relationship." The Canadian government says that this measure is merely a backstop, and that the government still sees the multilateral tax deal as the priority.
The U.S., in response to the continuation of the digital service tax by Canada, has voiced its concerns surrounding its implementation. The U.S. noted that most DSTs have been discriminatory in nature to U.S. companies. USTR spokesperson Adam Hodge stated that "Canada's proposed DST would create the possibility of significant retroactive tax liabilities with immediate consequences for U.S. companies." "If Canada adopts a DST, USTR would examine all options, including under our trade agreements and domestic statutes."
Biden Transision
María Pagán's nomination as Deputy USTR and U.S. ambassador to the WTO was blocked last week by Sen. Mike Lee (R-UT). Lee said he did not object to Pagán as WTO ambassador, but to the administration's positions she would represent in Geneva. "I have no concerns with this individual in particular; rather, with the authority that she might wield and the assurances I am wanting to receive from the administration on that authority, some assurance that this administration will not unilaterally wipe out intellectual property protections that have resulted in the vast majority of COVID–19 remedies," Lee said last week. "All I want is some assurance from the administration that it is not going to wipe out intellectual property protections. That wouldn't be right. They know it is not right," Lee said. "They give me those assurances, we can move on."
Earlier this year the Biden administration announced it would support a waiver on trade in intellectual property (TRIPS) for vaccines. The proposal, put forward by India and South Africa in October 2020, would waive a swath of TRIPS provisions – including patents, trade secrets and copyright – for COVID-19-related diagnostics, therapeutics and vaccines. Much of the WTO membership supports a waiver, although not all support the expansive original version – including the U.S. The EU, U.K., Switzerland and some other countries hold strong objections stalling any agreement to date.
With the Senate adjourned until Monday, January 3, 2021, Senate confirmation of Christopher Wilson, Deputy USTR for Intellectual Property, along with the confirmation hearing for Elaine Trevino, Biden's nominee for Chief Agriculture Negotiator at USTR remain in limbo. Despite the delay on Trevino's nomination, industry stakeholders remain hopeful the Senate could confirm Trevino sooner than it did Gregg Doud, the previous chief agricultural negotiator during the Trump administration. Doud's Senate confirmation spanned nearly five months (March 1, 2018) after his nomination hearing.
CPTPP
As noted earlier, South Korean Finance Minister Hong Nam-ki announced that Korea will begin the process to join the CPTPP. Hong said that after the formal applications to join the CPTPP by China and Taiwan, it "has become difficult to keep the matter to discussions within government offices." Australian Prime Minister Scott Morrison expressed support for Korea's ambitions, while Japan expressed a more pessimistic tone, stating that South Korea had to meet the high-standard free trade rules, and that concerns between the countries, such as wartime labor compensation and import restrictions could complicate a potential ascension by South Korea.
In the past several months, the U.K., China, Taiwan, and South Korea expressed interest or formally notified their intent to join the CPTPP adding to pressure for the U.S. to reconsider its withdrawal from the then TPP under President Trump in 2017.
Indo- Pacific Framework
Secretary of State Anthony Blinken last week, provided more details regarding the Biden administration's ambitions in the Indo-Pacific region. During a visit to Indonesia, Blinken said the administration wants closer ties with the region, both through trade and cooperation on major issues like the pandemic and climate change. Blinken laid out five U.S. goals:

advancing a free and open Indo-Pacific in which people, countries and the region will choose their own paths and goods, ideas and people will flow freely;
stronger U.S. connections within the region, including with the Association of Southeast Asian Nations (ASEAN);
promoting broad-based prosperity, including through an economic framework with the region that will focus on shaping the rules of the growing digital economy;
helping to build a more resilient region by cooperating on the continued global pandemic and the impacts of climate change; and
bolstering security in the region.
Characterizing the initiative as a "free and open Indo-Pacific," Blinken emphasized, the administration's strategy is about defending a rules-based order that is free from intimidation. He referenced China's "aggressive" economic actions like distorting markets through heavily subsidized state-owned industries, illegal and unregulated fishing and the use of economic coercion to adversely impact countries that counter China's ambitions. He noted that the U.S. strategy is not rooted in containing China, saying that it is "not about a China-centric region or a US-centric region."
The Biden administration has consistently declined requests to revisit U.S. CPTPP engagement. Rather, it will forge an "Indo-Pacific economic framework" focusing on the digital economy, supply chains and climate change, among other areas. Commerce Secretary Gina Raimondo characterized the framework as a "coalition of democracies" that she says the U.S. plans to formally launch in early 2022. The U.S. "wants to and will play a much greater role in the economies of the entire Indo-Pacific region," Raimondo said.
Both Secretary Raimondo and Ambassador Katherine Tai, in recent trips to Asia, raised the concept of an Indo-Pacific framework with government leaders in Japan, South Korea, and others. Raimondo rejected the notion that U.S. would consider joining CPTPP, highlighting the Biden administration is looking forward and not interested in joining the agreement as it "was conceived in 2016."
U.S. – EU
Following the WTO ruling that found the U.S. had imposed illegal anti-subsidies duties on Spanish olives, the Biden administration has decided not to appeal the ruling. The U.S. will now role back its tariffs on various Spanish olive producers, with some tariffs as high as 27%. The move helps both the U.S. and EU avoid a potentially long legal fight after a year of cooperation in trade between the two. The EU had previously pledged to use new trade defense tools against any country that appealed a WTO ruling. The Olive Growers of California had called on the U.S. to appeal the WTO ruling, citing the "enormous olive subsidies" that the EU provides as harming U.S. business.
U.S. – U.K. Trade
The U.K.-Australia FTA has been formally signed, paving the way for increased trade between the two countries. According to the U.K. government, the agreement would unlock 10.4 billion pounds ($13.3 billion) in trade as well as ending tariffs on all U.K. exports to Australia, while tariffs will be eliminated for 99 percent of Australia's exports to the U.K. The FTA will help key industries in Australia that have seen exports to China fall due to sanctions, such as Australian wine and beef, through a pivot of sales to the U.K. "The expansion of current markets is very welcomed in a time of market volatility," according to Australian Meat Industry Council CEO Patrick Hutchison. Under the agreement, beef and sheep exports will face a tariff-rate quota for ten years, at which point all tariffs will be eliminated. While the U.K. has pushed for a similar FTA with the U.S., so far, no advancements have been made to continue negotiations following the pause enacted by the Biden Administration.
Negotiations on a bilateral free trade agreement with the U.S. remain paused yet the two countries remain engaged on trade, according to a recent statement by Ambassador Katherine Tai. "The FTA is on pause, but the conversations have not paused," Tai said at a US Chamber of Commerce event. Tai emphasized how the bilateral relationship needs realignment following Britain's decision to leave the EU. Tai characterized the present bilateral trade relationship akin to the breakup of a personal relationship. "You know, maybe we all have this experience in life. When you have friends who are couples and they split up right? You have to realign your relationships a little bit," she said. It is important for the United States to respect the "dynamics" around Brexit, she added.
U.K. Trade Secretary Anne-Marie Trevelyan earlier visited with Ambassador Tai to discuss trade issues, but no major announcements were reported. Prior to the meetings, Trevelyan said that Britain is seeking to build closer trade relationships with the U.S. while waiting for the Biden administration to restart negotiations on a bilateral free trade agreement. Britain "stands ready" to pick up those negotiations once the Administration is ready. In the meantime, the focus will be on boosting ties with states, which Ms. Trevelyan said will help to build support for an eventual comprehensive FTA. Trevelyan lauded the recent successes between the trade partners stating, "We've already made strong progress; from getting British beef and lamb back on US plates, to lowering the cost of Scotch Whisky exports by addressing the long-running Airbus-Boeing issue. Now is the time to hit the ground running and get on with boosting ties with our closest ally."
U.S. – Taiwan Trade
On Saturday, Taiwanese voters declined to reinstate a ban on U.S. pork imports containing the additive ractopamine, avoiding a potential conflict in U.S.-Taiwan trade relations. The rejection to reinstate a ban on pork imports containing the additive ractopamine, a common feed additive in U.S. pork "keeps the momentum going in U.S.-Taiwan relations and will certainly help along TIFA talks," according to Sean King, senior vice president of Park Strategies. While Sean King did note that both countries are still "a far way off" from a full FTA, the absence of a pork ban "does get us one step closer." The vote was one of four national referendums. The other three focused primarily on domestic issues, such as whether to unseal a nuclear plant for commercial purposes, to move a natural gas terminal currently being built near algae reef, and whether to have the vote on future referendums be concurrent to national elections.
WTO
Last week a group of senators transmitted a letter to Ambassador Katherine Tai and USDA Secretary Tom Vilsack requesting the administration pursue a WTO case regarding India's domestic support for rice and wheat production. The U.S. has previously highlighted India's non-compliance through counter-notifications at the WTO Committee on Agriculture. The Senators wrote, "American rice and wheat producers are operating at a clear disadvantage compared to their competitors, primarily from India, where the government is subsidizing more than half of the value of production for rice and wheat, instead of the 10 percent allowable under [WTO] rules." The letter continued, "Wheat and rice farmers rely on open markets and fair trade to facilitate trade, which plays a vital role in supporting our growers and jobs in rural America." "As a result, we ask that you take immediate action to reverse India's trend of non-compliance with WTO domestic support requirements by initiating a dispute settlement case."
Under WTO developing country provision India is allowed to subsidize its commodities up to 10 percent of the value of production. The U.S. has alleged in counter-notifications at the WTO that India's domestic support programs regularly exceed that value for a number of commodities. The Senators noted that, "India has raised support prices multiple times since the counter-notifications were first submitted." "Additionally, in October, India announced they will provide an additional $3.8 billion to fertilizer companies as compensation for reduced prices of agricultural inputs to shield their rice and wheat growers from rising input costs."
Rescheduling of the postponed WTO's 12th Ministerial (MC12) in 2022 remains in limbo until at least the new year as WTO ministers are still assessing the best opportunity for rescheduling. Despite the uncertainty of rescheduling MC12, Members agreed to push forward on outcomes for several key priorities, including a proposed IP waiver, harmful fishery subsidies, and agriculture. According to WTO officials the chairs of ongoing negotiations at the time said they would continue with meetings planned for the weekend. However, the postponement raises practical questions regarding the momentum and pressure to achieve compromises and resolves differences on agriculture negotiations, harmful fishing subsidies, and talks on a proposed waiver of some elements of the Agreement on Trade-Related Aspects of Intellectual Property Rights (TRIPS) or COVID-19-related products, major agenda items for MC12. In the case of agriculture negotiations, for example, a sharp divide remains on the special and differential treatment. domestic support, market access and transparency, the core issues of the Cairns Group, U.S. and EU on the one side, and supporters of a permanent solution for public stock holding programs, the special and safeguard mechanism for developing countries and demands for addressing the historical asymmetries on the domestic support, on the other.