Every day we are learning new information about the Coronavirus (COVID-19) pandemic. As schools, offices, and restaurants shut down in an effort to curb the virus' spread, Americans are depending on the agriculture and food manufacturing and processing communities to keep their pantries stocked.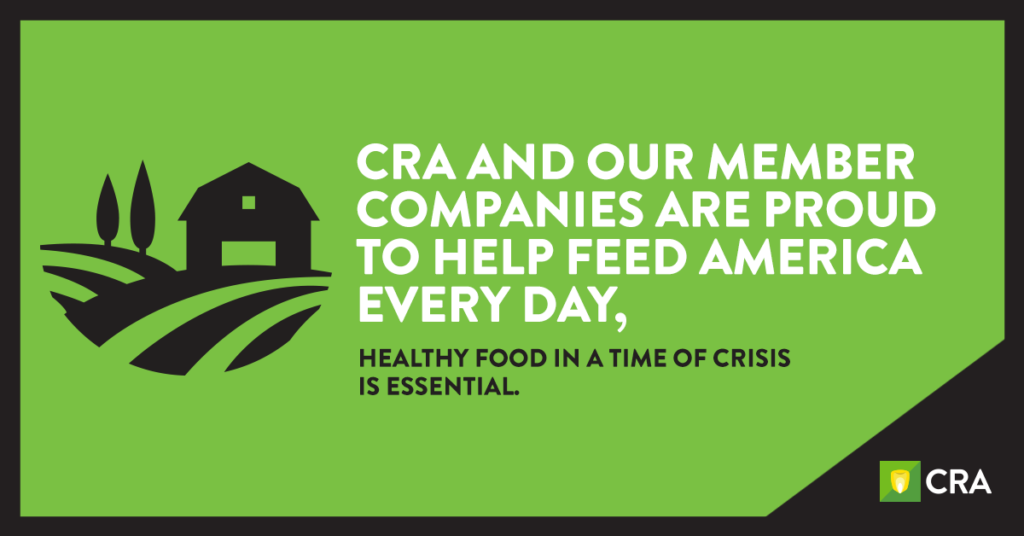 United States food and agriculture industries play a key role in fueling our nation and ensuring that Americans are supplied with an abundance of safe food during this time of need. The food supply chain remains solid and transportation is moving food to consumers as quickly and safely as possible.
In an effort to provide timely, useful information to our members and consumers, the Corn Refiners Association has developed this page to share resources from public health agencies to manage the spread and impact of COVID-19.
CRA Releases Video: "Thank You, Food and Ag Community"
Vice President Mike Pence applauded the work of the food and agriculture communities to keep our food supply chain safe and running on time in his comments during a briefing on the coronavirus pandemic.
Access to safe, healthy, plentiful food in this time of crisis is arguably more important than ever.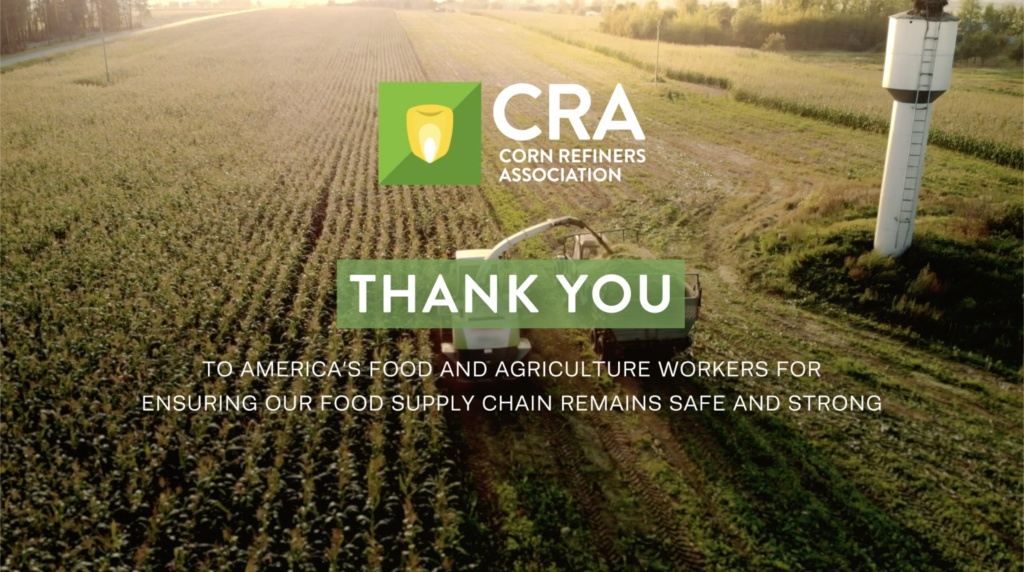 COVID-19 and Corn Refining
Across the country, Americans are feeling the effects of the COVID-19 pandemic. In an attempt to slow the spread of the virus, schools have closed, offices have shut down, and restaurants have shuttered or shifted to carry-out and delivery only.
America's food and agriculture industries are working overtime to supply safe, high-quality food ingredients and products to millions of Americans. We at CRA, in coordination with our member companies, are taking extra steps to keep employees — and consumers — safe and healthy. Read more here.
Refined Corn Products Used During COVID-19
Corn is nature's renewable building block. It's a versatile resource that plays a role in our everyday lives. It's used in just about everything – food products, cosmetics, packaging, and essential medical supplies like hand sanitizer, latex gloves, and pharmaceuticals. Read more here.
Corn Refiners' Charitable Efforts During COVID-19
During the COVID-19 pandemic, Americans have come together like never before. From donating food to sewing face masks and so much more, communities are banding together in the fight against the coronavirus. CRA member companies are leading the charge and serving their communities with financial support and product donations. Read more here.
COVID-19 and Corn Refining – June Update
As America seeks to recover from this pandemic, we want to showcase the additional efforts of our members and their employees who are going above and beyond to fight COVID-19. Read more here.
Frequently Asked Questions
Can COVID-19 be transmitted through food or food packaging?
Coronaviruses are primarily spread person-to-person through respiratory droplets, according to multiple public health agencies around the world. The US Centers for Disease Control and Prevention (CDC) does not consider Coronavirus to be a foodborne illness, but similar actions to prevent foodborne illness can be taken to mitigate the spread of COVID-19. Most importantly: proper handwashing, frequent cleaning and sanitizing, and staying home when sick or caring for someone who is sick. Additionally, the US Food and Drug Administration (FDA) has advised that there is no evidence to suggest food packaging is a potential source for transmission of COVID-19.
How is agriculture impacted by COVID-19?
America's farmers and agriculture workers are working overtime to provide safe, quality food for people across the country during this pandemic. The US Department of Agriculture (USDA) offers resources to consumers worried about food safety or access to food.
Where can I find up-to-date information on the spread of COVID-19?
The CDC has a page updated daily with new data on Coronavirus cases in the United States. You can also visit Johns Hopkins University's interactive map which has a real-time tracker of cases worldwide.
Where can I find information on employee safety?
The CDC offers guidance to businesses and employers to help prevent workplace exposures to acute respiratory illnesses, including COVID-19. The Department of Labor provides additional resources to help combat the virus' spread.
What role does corn play in our medical supply chain?
Corn plays a vital role in manufacturing many healthcare items that are used to curb the spread of COVID-19. These products include:
Liquid hand sanitizer – Cornstarch is converted to glucose and combined with yeast to produce ethanol, a main ingredient in many hand sanitizers.
Liquid hand soap – In many cases, one-quarter of soap's ingredients are corn-based, including corn oil and bioprocessed products.
Latex medical products – Cornstarch is used as an anti-stick agent for medical gloves and other latex products that come in contact with skin.
Pharmaceuticals – Cornstarch is a key ingredient in cellulose acetate phthalate (CAP), which coats pills to ensure their structural integrity, ease of swallowing, & timed release of medicine inside.
Click here to learn more about the role corn plays across a wide range of innovative and vital products.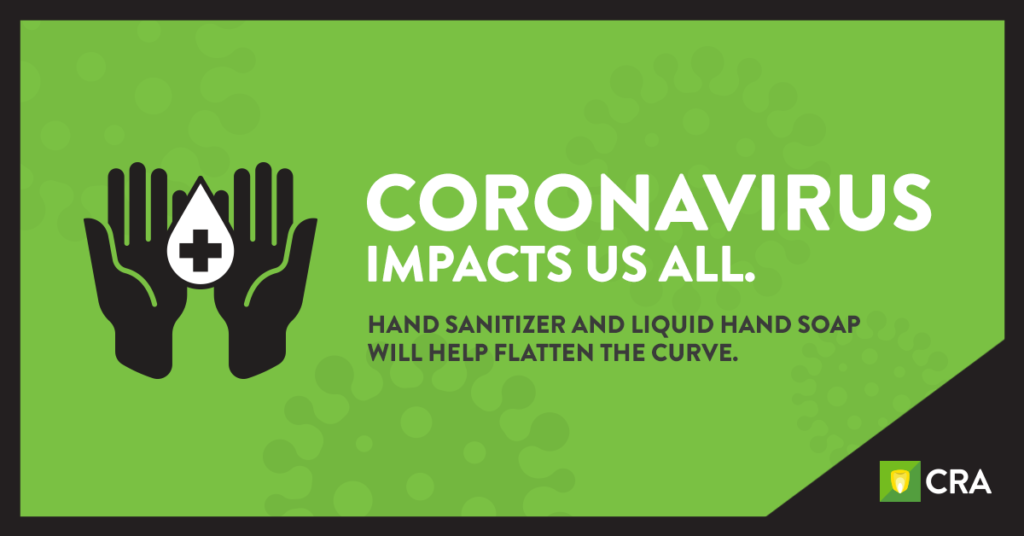 Other Resources
Centers for Disease Control and Prevention
Occupational Safety and Health Administration
Small Business Administration
Food and Drug Administration
United States Department of Agriculture