The Corn Refiners Association (CRA) is the national trade association representing a full 100% of the corn refining industry of the United States. CRA and its predecessors have served this important segment of American agribusiness since 1913. Corn refiners manufacture sweeteners, starch, advanced bioproducts, corn oil, and feed products from corn components such as starch, oil, protein, and fiber.
Based in Washington, D.C., CRA is the proactive, nimble, highly effective, member-driven trade association representing corn wet millers. It advocates for science-based public policy and economically-sound decisions at the state, federal, and global levels. CRA approaches every new challenge with its members and their customers in mind, working to foster technological innovation, expand commercial opportunities, advance free trade, build the bioeconomy, and feed a hungry world.
Read CRA's Industry Overview – our annual report highlighting notable initiatives, milestones, accolades, and policy priorities.
What We Stand For
Leadership
About Our Industry
Corn refining is a value-added agricultural process during which kernels are separated into their principal parts (starch, germ, fiber, and protein). These ingredients are then utilized in thousands of different consumer products and industrial goods used every day all around the world.
For more than 150 years, our corn-related innovations in chemistry and technology have made food taste better, cosmetics last longer, pharmaceuticals easier to swallow, and plastics environmentally friendly. And now, corn products are used in 3-D printing inks and studied by nanotechnology scientists as a method for delivering cancer treatments.
That's why we call corn nature's renewable building block.
Member Companies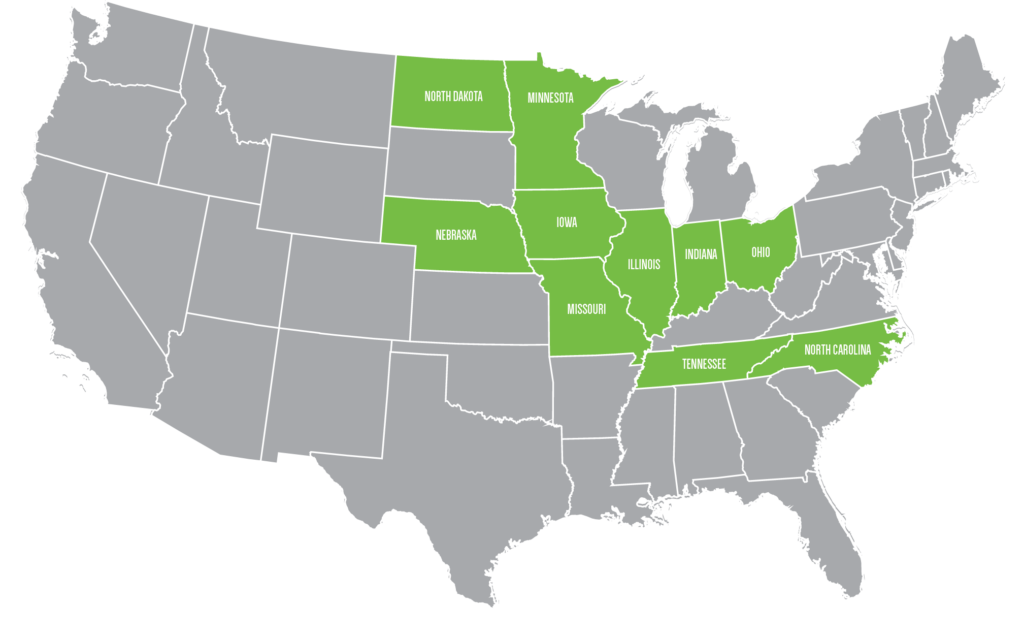 CRA is comprised of seven member companies, including Archer Daniels Midland Company, Cargill, Grain Processing Corporation, Ingredion Incorporated, Primient, Roquette America, Inc. and Tate & Lyle Americas. For decades, corn refiners have been perfecting the process of separating corn into its component parts to create a myriad of value-added products. Our member companies accomplish all of this with more than 7,000 hardworking employees and one and a half billion bushels of corn, or about ten percent of America's corn crop. Yet together, our industry supports an additional quarter-million American jobs and an annual economic impact of $71 billion. While our members are the biggest names in value-added agriculture, they have kept their rural hearts.
Plant Locations (U.S. and Global)
Member Companies' Products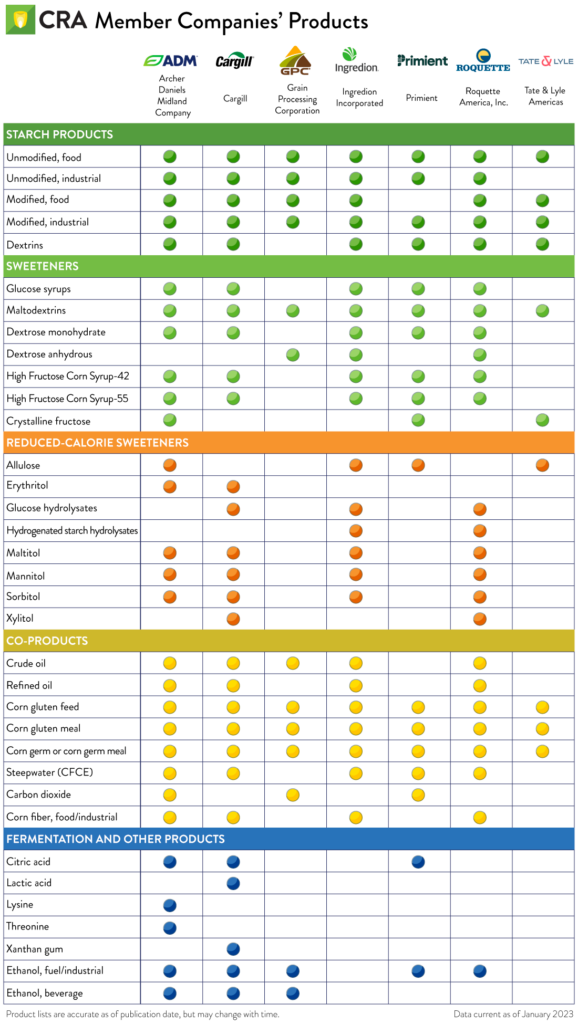 Data current as of January 2023. Download a PDF of the CRA Member Companies' Products list.