CORN REFINING INDUSTRY
While our members are the biggest names in value-added agriculture, they remain deeply rooted in rural America, where they serve as pillars of economic growth. Our member companies employ more than 8,300 hardworking men and women, buying dent corn from America's farmers and separating the kernels into their component parts. Together, they support more than 237,000 jobs and more than $71 billion in economic output across the national economy.
U.S. Corn Refining Industry At A Glance – 2017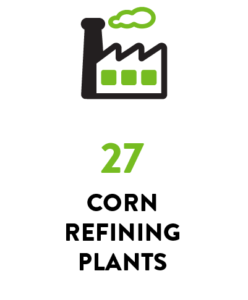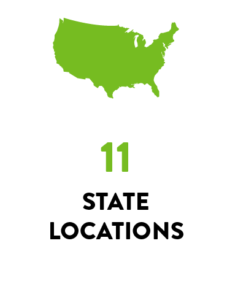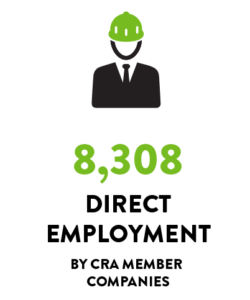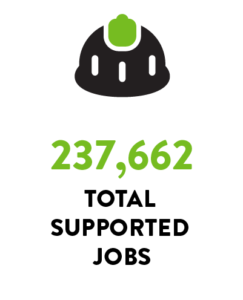 Total Economic Impact of Corn Refining – 2017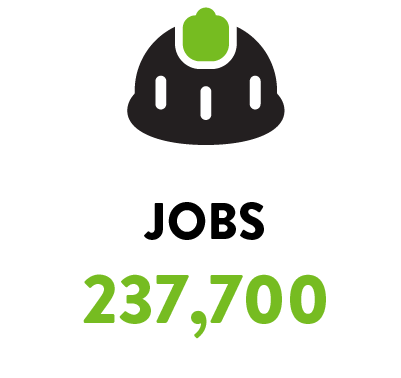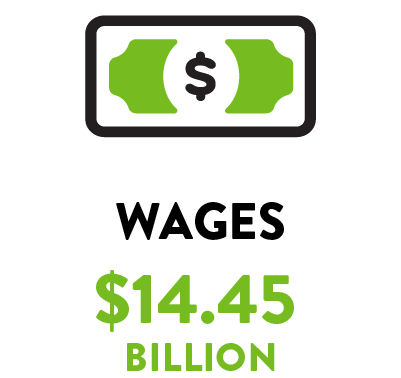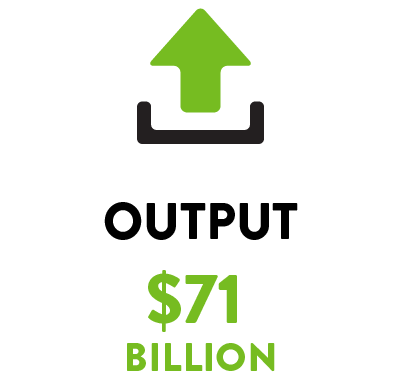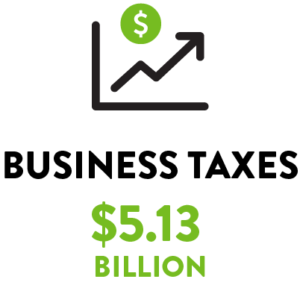 Combined Food and Agricultural Sectors
America's food and agriculture sectors feed the economy and fortify the nation. Together, they account for roughly one-fifth of the country's economic activity, supporting over 22 million jobs or 15 percent of U.S. employment. It begins in the rich soil of America's farms and ranches – more than 2.1 million of them – spread across the heartland and stretching to the coasts, covering two out of every five American acres.
Total National Economic Impact (including induced and indirect)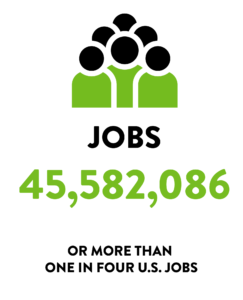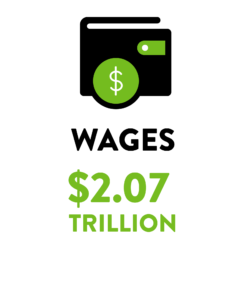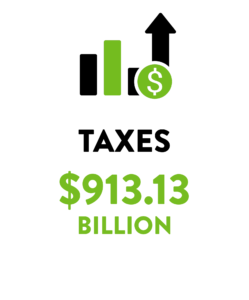 Meanwhile, millions of food scientists, grocers and truck-drivers work in more than 200,000 food manufacturing, processing and storage facilities, to keep food fresh and deliver it on time. The journey may conclude at one of the nation's 1 million restaurants, staffed by some of the 15.1 million Americans employed there. More often, it ends at home, at the kitchen table, surrounded by a family grateful for the nation's bounty.