Happy Holidays from CRA!
Corn is such an important part of the holidays in more ways than you think! Corn is not only used in our favorite holiday meals, but corn-based products are also used to deliver those well-deserved gifts! Packaging goods such as paper boxes, plastic styrofoam, cardboard boxes and more are used to deliver your favorite gift in the mail. Learn more at the kernel of innovation.
CRA NEWS
---
CRA MEETS WITH OMB REGARDING "HEALTHY" PROPOSED RULE
The FDA's rulemaking definition on the use of "healthy label claims" is currently under review at the Office of Management and Budget (OMB). On December 2nd, CRA met with OMB and representatives of the Department of Health and Human Services (HHS), the Food and Drug Administration (FDA), and other federal offices regarding review of the proposed rule. CRA has provided the agency with research conducted by Dr. Jayson Lusk of Purdue University's Department of Agriculture Economics on what consumers think these terms mean. Read here about CRA's position on the use of consumer perception research to develop labeling standards and our recommendation that FDA restrict the use of "healthy" claims on food products with high levels of sugar.
CLIMATE CHANGE POLICY PRINCIPLES
Through our commitment to climate change policy, CRA advocates for research, technical assistance, and incentives to support the adoption of agricultural practices that sequester carbon into the soil. Learn more about our climate change policy principles here.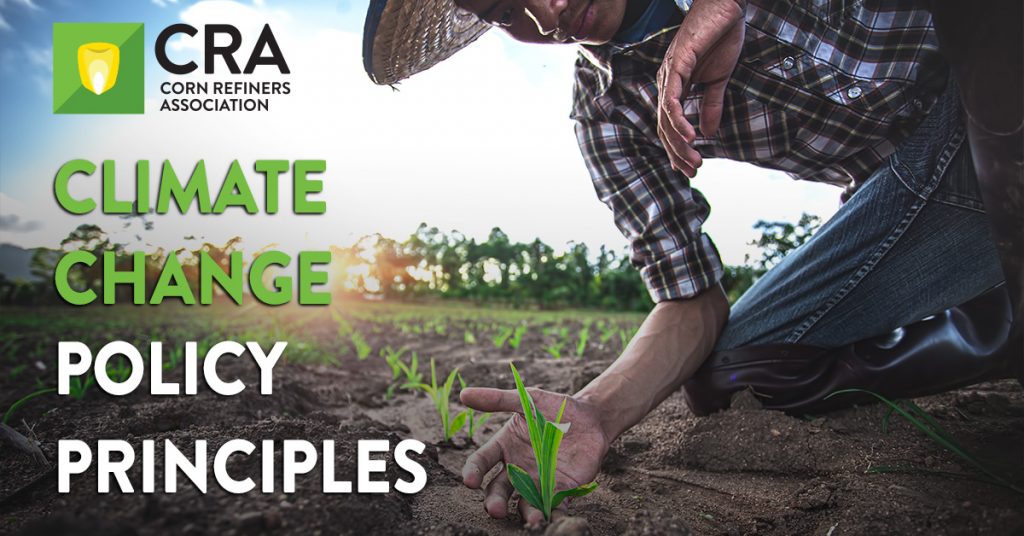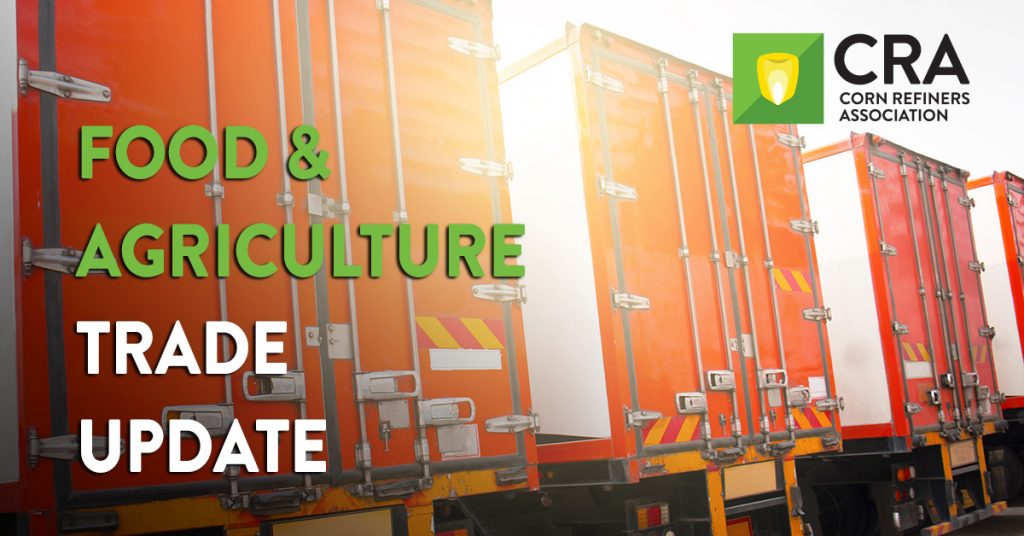 CRA Trade Update Newsletter
CRA's weekly Trade update newsletter is a premier, single source of information to help you quickly and efficiently track developments and see how trade, food and agriculture issues interconnect. Sign up today!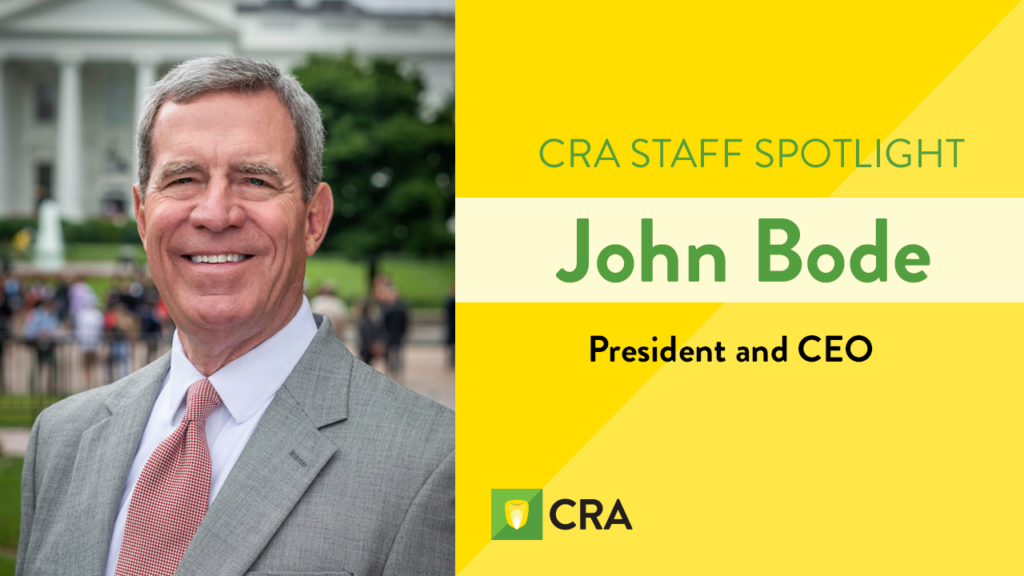 CRA Staff Spotlight
Our latest staff profile is none other than our President and CEO, John Bode! John is widely regarded as an industry expert and has been involved in every significant change in federal food law since the 1981 Farm Bill. Learn more about John here.
MEMBER NEWS
---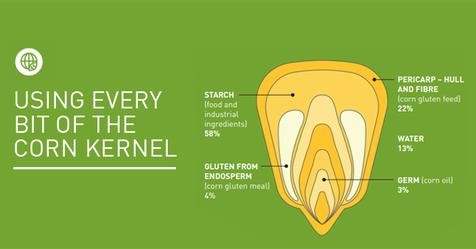 Nothing Wasted – Tate & Lyle to use 100% of Waste by 2030
"Manufacturing in most sectors typically generates by-products often considered waste, but CRA member, Tate & Lyle, understands that materials they can no longer use can still be beneficial." Check out how they aim to use 100% of their waste by 2030! Read more here.
CRA Members, ADM and Cargill, recognized as 2021 Collaboration of the Year!
CRA members, ADM and Cargill, are proud to partner across the agriculture value chain to support farmers in improving soil health. Their efforts were recently recognized at the Field to Market: Sustainability Leadership Awards. Learn more here.
Ingredion Releases its 10 year Sustainability Report
By 2025, Ingredion will sustainably source 100% of the corn, tapioca, potato, rice, pulses and stevia crops in their supply chain. Read more about how they plan to work across the supply chain to address food security.
Did you know?
---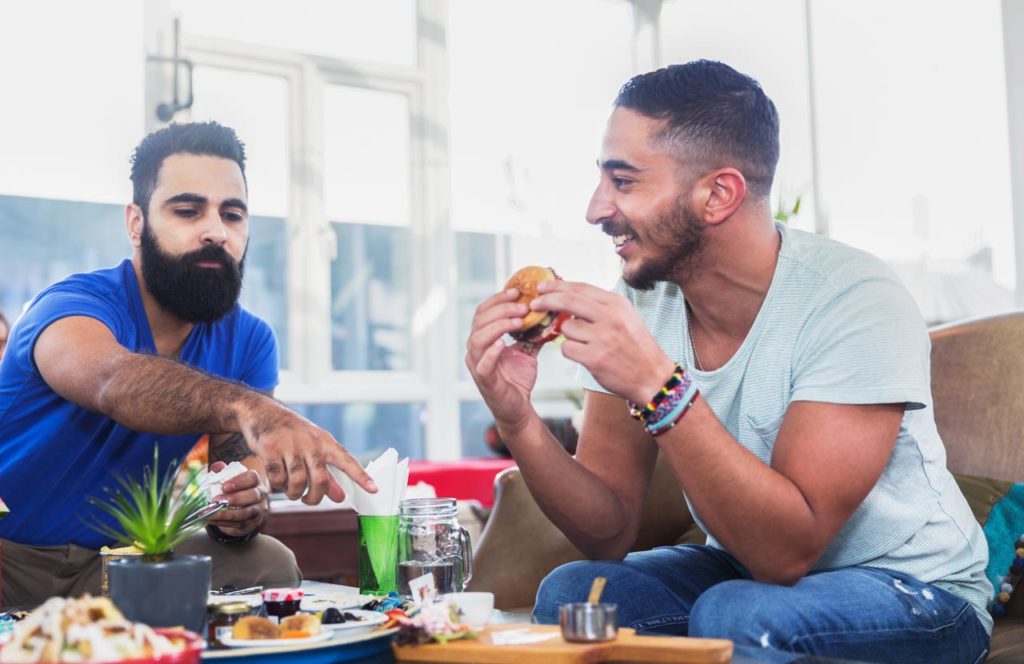 Did you know that advanced bioproducts from corn can be used as a replacement for styrofoam. Polystyrene cups, long considered a threat to the environment, are being replaced by biodegradable products made from bioprocessing cornstarch. See more innovations of the kernel here.
Ag Humor
---