August 15, 2022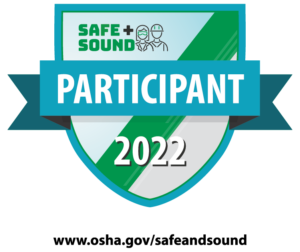 WASHINGTON, DC – To commemorate Safe + Sound Week, an annual program hosted by the United States Department of Labor's Occupational Safety & Health Administration (OSHA) to promote effective safety and health protocols in the workplace, Corn Refiners Association (CRA) President & CEO John Bode issued the following statement:
"The Corn Refiners Association is pleased to support OSHA's Safe + Sound Week and help raise awareness regarding worker safety issues across industries. Workplace health and safety is of paramount importance to the corn refining industry. Our members have worked hard to achieve a low recordable incident rate (RIR), a standardized metric used by OSHA and other agencies to compare the safety performance of companies within a particular industry or group. With an RIR of 1.14, the safety performance of the corn refining industry exceeds the national average RIR of 3.0 and is on par with the safety of office-based jobs – a remarkable achievement for any manufacturing or processing industry. We applaud OSHA's commitment to shining a spotlight on the importance of this critical issue."
###
The Corn Refiners Association (CRA) is the national trade association representing the corn refining industry of the United States. CRA and its predecessors have served this important segment of American agribusiness since 1913. Corn refiners manufacture sweeteners, starch, advanced bioproducts, corn oil and feed products from corn components such as starch, oil, protein and fiber.