By: Robin Bowen
On June 8th, I joined the Decatur Regional Chamber of Commerce's biannual Ag Café event in Decatur, Illinois, to speak with agricultural leaders in the community about the importance of fostering our country's ag bioeconomy. Decatur has a long history of agricultural innovation – even known as the Soybean Capital of the World – but to me, Decatur's draw is its ability to chart new territory by advancing the U.S. ag bioeconomy.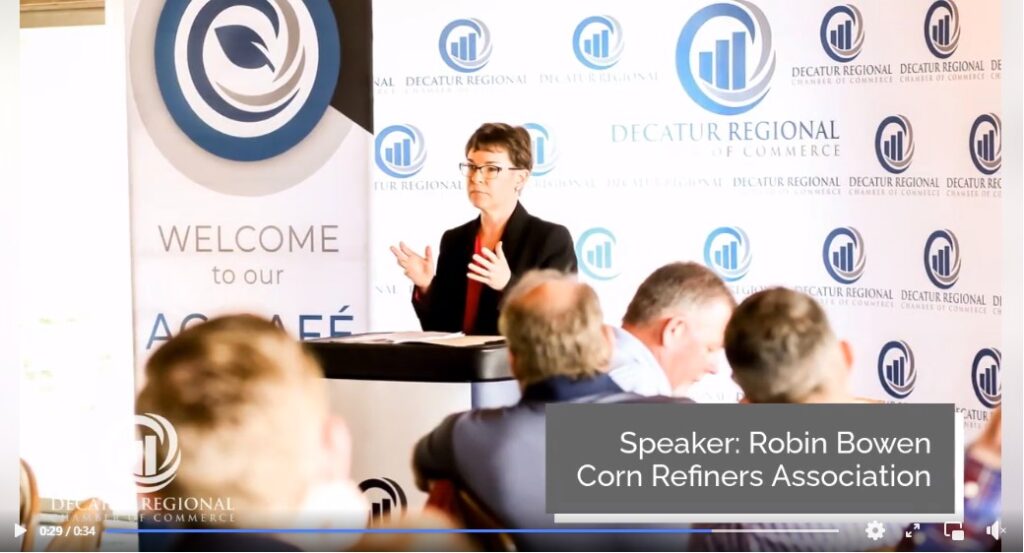 The power of chemistry is expanding the functionality and availability of renewable chemicals and materials made from a wide range of agricultural feedstocks, including corn. These products are all part of the ag bioeconomy, which encompasses all products made from renewable sources, and the people and businesses who use and produce them. Biobased products are also made with circularity in mind, when products have more than one lifecycle through re-use, recycling, or composting. Right now, USDA estimates that the domestic biobased products industry adds over $470 billion of value to the US economy and supports 4.6 million jobs – and Decatur has all the ingredients to drive those numbers higher.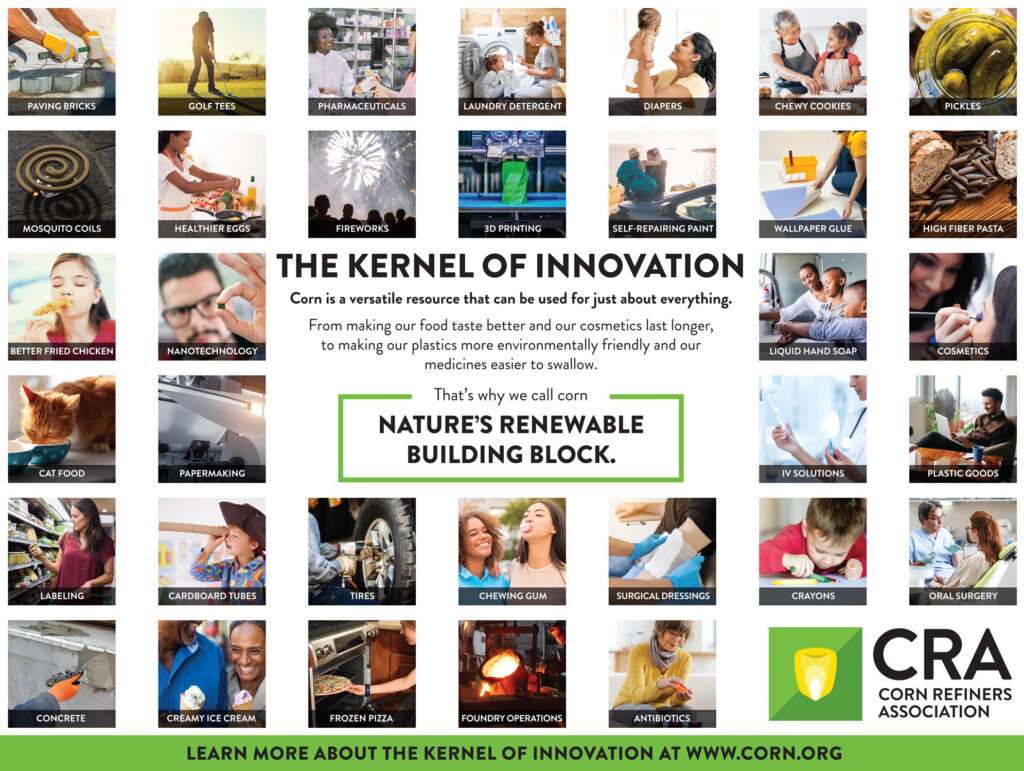 At CRA, we refer to corn as 'the kernel of innovation' for the role it plays in our bioeconomy. One bushel of corn can create hundreds of different products with thousands of uses – from food and feed to medicines, personal care products, building materials and more. Illinois is second in the nation in corn production and is home to four corn refining plants. Two of them, owned by ADM and Primient, are located in Decatur. During the Ag Café, I met with leaders in the agriculture space and discussed the economic and environmental benefits that investment in the ag bioeconomy can yield.
Earlier in the week, I had the opportunity to tour the Integrated Bioprocessing Research Laboratory (IBRL) at the University of Illinois at Urbana – Champaign. At the IBRL, researchers are working directly with companies, impressively showcasing the ag bioeconomy in action. IBRL helps innovators understand how biobased products can turn from an idea into a reality, from the science behind converting sugars like dextrose into materials to the manufacturing logistics needed to scale up production. IBRL's work demonstrates the progress we can make in advancing the biobased products industry, and the sheer number of inquiries and opportunities they receive proves the interest and demand that drive it.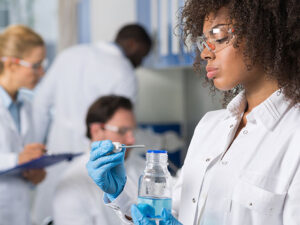 Touring IBRL was an exciting glimpse into the future of what Decatur, central Illinois, and agricultural towns across the country, can achieve. It's the result of organizations working to maximize production with an eye on sustainability. Decatur serves as a promising example of what we can achieve by focusing on what agriculture can do, not just what it has done. It's an example that we all can learn from as we work towards fulfilling the promise of the ag bioeconomy nationwide.
Learn more about the Ag Café from local media outlets.