TRADE UPDATE
Food & Agriculture
February 14, 2023
By Michael Anderson, Vice President of Trade and Industry Affairs
HIGHLIGHTS
USMCA: U.S. trade officials have given Mexico a Feb. 14 deadline to explain the science underpinning the planned ban on GM corn imports and glyphosate, according to a Reuters report. A January 30th letter from USTR to Mexico's Economy Minister, Rachel Buenrostro, requesting the information signals a potential first legal step in pursuit of USMCA consultations regarding the GM corn ban.
APEP: The U.S. Chamber of Commerce called on the U.S. and Brazilian governments to pursue deeper trade ties, including inclusion of Brazil in the Americas Partnership for Economic Prosperity (APEP). In a statement the Chamber urged both countries to pursue a "forward-leaning, strategic vision for the relationship, including a path forward toward a bilateral trade agreement and tax treaties."
IPEF: IPEF members concluded a "special" negotiating round focused on three of the four pillars: Pillar II (Supply Chains), Pillar III (Clean Energy), and Pillar IV (Anti-Corruption and Tax), and included "in-depth text-based discussions," the Department of Commerce stated.
U.S. – China: Four Senate Republicans, led by Tom Cotton (R-AR), are pushing to strip China of its Permanent Normal Trade Relations status (PNTR). The China Trade Relations Act (S 125) would revert to the previous process of annual approval of Most Favored Nation status (MFN) for China.
WTO: Last week Singapore became the second WTO member to submit its acceptance of the WTO Fisheries Subsidies Agreement, a week after Switzerland submitted its formal acceptance. WTO Director-General Ngozi Okonjo-Iweala praised the action stating, participation in both the fisheries subsidies negotiations and ongoing discussions on trade and environment demonstrates "the importance of global cooperation and ensuring the WTO is responsive to the challenges of our time."
"The quest for continued US economic leadership is bound to fail if Americans naively think that all they need to do is to try to out-spend China or double down on defensive actions that restrict trade and investment. To the contrary, breaking down trade barriers is a critical part of the formula for success. By modernizing the CPTPP, it's possible for the US to rejoin the agreement."

–Clete Willems, former Deputy Director of the National Economic Council under President Trump
USMCA
USTR sets deadline for Mexico's response to GM corn ban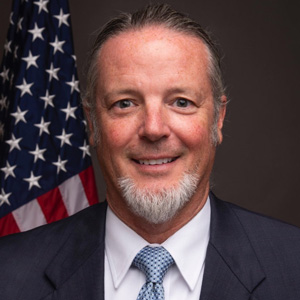 The Office of the U.S. Trade Representative (USTR) has requested Mexico explain the science underpinning the planned ban on GM corn imports and glyphosate by Feb. 14, according to a Reuters report. In a January 30th letter to Mexico's Economy Minister, Rachel Buenrostro, USTR requested Mexico provide details and scientific evidence, required under USMCA, supporting the Presidential Decree to ban GM corn and glyphosate in 2024. The USTR letter follows U.S. trade officials' visit to Mexico City in late January to voice concerns over the pending policy and reiterate the U.S. position that Mexico must fully comply with its USMCA obligations.

USTR's recently installed Chief Agricultural Negotiator, Doug McKalip noted the letter was another step in outlining concerns regarding Mexico's biotechnology policy and implications for bilateral trade. "We want to make sure that they do the science, show their work, and make decisions based upon risk assessments," McKalip told Reuters. McKalip continued, "We'll see what those responses contain. And then, based upon where we are in that process, figure out next steps to try to resolve the situation." "We are very much laser-focused on this."  McKalip further noted that Mexico has "rejected 14 separate agricultural product traits that were submitted to them, and they did not provide any justification."  
Texas lawmakers add to chorus of calls to counter Mexico's GM biotech ban
Last week, a bipartisan group of Texas Members of Congress sent a letter urging the U.S. Trade Representative (USTR) to utilize the USMCA enforcement mechanism in the absence of a diplomatic solution coming out of the current discussions between U.S. and Mexican government officials. In the letter, led by Representative Jodey Arrington (R-TX), addressed to U.S. Chief Agricultural Negotiator Doug McKalip and Under Secretary for Trade and Foreign Affairs Alexis Taylor, the Texas lawmakers applauded the current efforts by U.S. officials to reject Mexico's planned ban of genetically modified (GM) corn. "The U.S. must double down against Mexico's proposed ban of genetically modified corn to prevent unfair trade barriers and protect the credibility of USMCA," said Rep. Arrington. "If our federal government bypasses a vetted tool with bipartisan support to assist with their negotiations, then they are sidestepping a pivotal opportunity to implement this crucial dispute settlement mechanism."

Texas Farm Bureau President Russell Boening echoed a similar tone, stating, "Mexico's decree to ban imports of GM corn undermines the United States-Mexico-Canada Agreement (USMCA) and would have a severe negative impact on farmers in our state and across the nation," He continued, "Texas Farm Bureau appreciates leaders of the USTR and USDA as well as Congressman Jodey Arrington and leaders of the U.S. House Agriculture and Ways and Means Committees for taking a firm stand on this issue to hold Mexico accountable and uphold the free trade agreement between the U.S. and our North American trading partners."

Separately an agriculture official in Mexico acknowledged the need for imported corn in the short term. Mexico's Deputy Agriculture Minister Victor Suarez said that domestic production will fall short of completing replacing import, but Mexico hopes to achieve a 30%-40% reduction in corn imports in 2024. "We are not going to be able to produce another 16 million tons of corn, which is currently imported for the livestock sector," Suarez said in a recent press conference. Suarez emphasized Mexico is making significant progress towards supplanting grain imports, the majority of which are sourced from the U.S., with domestic production. He acknowledged the drive towards food self-sufficiency will continue into the next Presidential Administration.
U.S. – Indo-Pacific
IPEF conclude first round of talks in India
According to the Commerce Department, IPEF members concluded a "special" negotiating round focused on the three pillars, excluding trade over the weekend. The talks represent the first round for Pillar II (Supply Chains), Pillar III (Clean Energy), and Pillar IV (Anti-Corruption and Tax), and included "in-depth text-based discussions," Commerce stated. "Approximately 300 officials from the United States, Australia, Brunei, Fiji, India, Indonesia, Japan, the Republic of Korea, Malaysia, New Zealand, the Philippines, Singapore, Thailand, and Vietnam were in attendance," Commerce noted. Details on the next round of talks are forthcoming.
Last May the U.S. launched the Indo-Pacific Economic Framework with Australia, Brunei Darussalam, Fiji, India, Indonesia, Japan, the Republic of Korea, Malaysia, New Zealand, Philippines, Singapore, Thailand, and Vietnam. The Commerce Department noted that "The IPEF will advance resilience, sustainability, inclusiveness, economic growth, fairness, and competitiveness for our economies. The 14 IPEF partners represent 40 percent of global GDP and 28 percent of global goods and services trade."

"The IPEF features four pillars: (I) Trade; (II) Supply Chains; (III) Clean Economy; and (IV) Fair Economy. On September 9, 2022, the United States and IPEF partners issued ministerial statements outlining the scope of future negotiations for the Pillars of the IPEF."
APEP
Business group urge inclusion of Brazil in APEP
Last week the U.S. Chamber of Commerce called on the U.S. and Brazilian governments to pursue deeper trade ties, including inclusion of Brazil in the Americas Partnership for Economic Prosperity (APEP). In a statement the Chamber urged both countries to pursue, "a forward-leaning, strategic vision for the relationship, including a path forward toward a bilateral trade agreement and tax treaties." The statement continued, "Across the hemisphere, the Americas Partnership for Economic Prosperity (APEP) is an opportunity for the Biden and Lula Administrations to build a region-wide framework to advance open, market-based economic policies and trends that generate jobs and promote democracy and prosperity across the region.

According to the statement, two-way trade in 2022 increased by more than 25% to nearly $100 billion. Expanded bilateral trade talks could build upon the 2011 Agreement on Trade and Economic Cooperation (ATEC), updated in 2020 the Chamber noted, which sets out a pathway to "improving trade facilitation and regulatory harmonization." U.S. foreign direct investment (FDI) in Brazil, at more than US$ 145 billion, represents 23% of all FDI in Brazil, primarily in capital-intensive manufacturing industries, and creating over 550,000 formal, local jobs in Brazil.

The Chamber further called on both countries to develop a sustainable and secure food supply chain. "Together, the public and private sectors must coordinate and implement policies and strategies that incentivize this transition while supporting farmer livelihoods and sharing best practices," the Chamber wrote. "We encourage Brazil and the U.S. to partner together to (1) facilitate cross-border information sharing, including via inter-regional public-private partnerships; (2) develop solutions to the global fertilizer shortage; (3) collaborate to boost local production of key agricultural products and inputs that are at present largely imported; and (4) align on intellectual property protections for agribusiness that promote innovative technologies and solutions."
Trade Trends
U.S. overall trade deficit sets record in 2022
The U.S. deficit for goods and services increased 10.5% or $6.4 billion in December, expanding the measure to a record $948 billion in 2022, according to the U.S. Census Bureau. For 2022, the goods and services deficit increased $103.0 billion, or 12.2 percent, from 2021, propelled by a surge in imports with the continuing re-opening of the U.S. economy. Imports in 2022 increased $556.1 billion or 16.3 percent, while exports increased $453.1 billion or 17.7 percent.
The December increase in the goods and services deficit reflected an increase in the goods deficit of $7.4 billion to $90.6 billion and an increase in the services surplus of $1.0 billion to $23.2 billion. Additional details released by the Census Bureau:

December exports were $250.2 billion, $2.2 billion less than November exports. December imports were $317.6 billion, $4.2 billion more than November imports. The December increase in the goods and services deficit reflected an increase in the goods deficit of $7.4 billion to $90.6 billion and an increase in the services surplus of $1.0 billion to $23.2 billion.

The average goods and services deficit decreased $2.1 billion to $68.6 billion for the three months ending in December. Average exports decreased $2.6 billion to $253.0 billion in December. Average imports decreased $4.7 billion to $321.6 billion in December.

Year-over-year, the average goods and services deficit decreased $6.4 billion from the three months ending in December 2021. Average exports increased $24.2 billion from December 2021. Average imports increased $17.8 billion from December 2021.
Brazil predicted to become world's largest corn exporter
According to a report released by USDA, Brazil is expected to become the world's largest corn exporter, overtaking the United States. In the 2022-2023 marketing year, the U.S. is anticipated to export 48.9 million tons of corn, compared to 50 million tons in exports predicted for Brazil.
Trade Policy
Updated Congressional trade committee rosters
The House Ways and Means Committee rounded out its subcommittee leaders and membership. Congressman Adrian Smith (R-NE) will remain as trade subcommittee lead for Republicans, while Congressman Earl Blumenauer (D-OR) continues as lead for the Democrats.
Senate Finance Committee Ranking Member Mike Crapo (R-ID)

announced

Senators Marsha Blackburn (R-TN), Ron Johnson (R-WI), and Thom Tillis (R-NC) will join the Republican roster of the committee. The Democratic membership will remain the same as in the 117th Congress. The leadership of the panel also remains the same, with Senator Ron Wyden (D-OR) serving as Chair alongside Ranking Member Crapo (R-ID).
CRS report – 2023 Congressional trade policy considerations
Last week, the Congressional Research Service (CRS) released a summary review of U.S. trade policy in 2023.The report covers multiple issues in 2023 including, new trade agreements, U.S.-China trade, Trade Promotion Authority, and overall U.S. trade flows. CRS listed potential legislative activity in the 118th Congress that Members may engage on, which include the following:

Congress' role in trade policy vis-à-vis the executive, including on issues such as tariffs and trade agreements;
U.S. trade policy's historic focus on liberalizing markets to promote economic prosperity, and how best to shape trade policy to realize congressional priorities;
U.S. leadership in global trade, including in the WTO, and in cooperation with others;
U.S. trade relations with major economies, and options to address concerns such as statist and unfair practices;
trade issues regarding technology and innovation, labor, energy, the environment, supply chain resiliency and diversification, and economic development;
enforcement of FTAs (e.g., USMCA); prospects for new agreements; alignment of executive trade initiatives with congressional aims; and
the effectiveness of the current U.S. trade and investment policy toolkit in protecting the U.S. economy from unfair practices and preserving national security.
New bill would give President ability to impose tariffs in response to economic coercion
The Countering Economic Coercion Act of 2023 was reintroduced this week by Senator Chris Coons (D-DE) and Senator Todd Young (R-IN). If passed, the bill would allow the president to determine if a trading partner is a victim of economic coercion. The bill provides the president several tools to respond to the use of economic coercion. One such tool is the ability to impose increased tariffs on countries found to be utilizing economic coercion. The bill also allows for decreased tariffs on goods coming from the countries targeted by economic coercion. Limits on the ability to alter tariffs are included as part of the legislation.

While the measures included in the bill can apply to any country utilizing economic coercion, it is clear the bill is aimed at countering China and Russia. In a statement, Senator Coons stated, "Countries like China and Russia are increasingly abusing their economic power to bully smaller countries and punish sovereign political decisions. This economic coercion hurts these nations, threatens U.S. economic security, and undermines the democratic, rules-based international system that has underpinned decades of global growth."
U.S. – China
Republican lawmakers seek to remove normal trade relations with China
A group of four Senate Republicans are pushing to strip China of its Permanent Normal Trade Relations status (PNTR). The China Trade Relations Act (S 125) would revert to the previous process of annual approval of Most Favored Nation status (MFN) for China. "For twenty years, Communist China has held permanent most-favored-nation status, which has supercharged the loss of American manufacturing jobs," according to Sen. Cotton a leading proponent of the legislation. "China never deserved this privilege in the first place, and China certainly does not deserve it today. It's time to protect American jobs and hold the Chinese Communist Party accountable for their forced labor camps and egregious human rights violations."

Under the legislation human rights and trade abuses would also be disqualifying for China for MFN status. Prior to PNTR (pre-2001) China's MFN status was renewed each year by presidential decision. Congress could override the president's extension of MFN by passing a joint resolution of disapproval. The Senate voted to give China permanent most-favored-nation status on September 19, 2000. This vote paved the way for China's accession to the World Trade Organization.

The abuses that would make China ineligible for MFN status, absent a presidential waiver, are as follows:

uses or provides for the use of slave labor;
operates 'vocational training and education centers or other concentration camps where people are held against their will;
performs or otherwise orders forced abortion or sterilization procedures;
harvests the organs of prisoners without their consent;
hinders the free exercise of religion;
intimidates or harasses nationals of the People's Republic of China living outside the People's Republic of China; or
engages in systematic economic espionage against the United States, including theft of the intellectual property of United States persons.
The four Senators introducing the legislation are: Sen. Tom Cotton (R-AR), along with Sens. Rick Scott (R-FL), Ted Budd (R-NC) and J.D. Vance (R-OH).
Supply Chains
Global supply chain pressures returning to historical norms
The Federal Reserve Bank of New York reported moderating supply chain pressures again in January, declining towards 2022 levels. The Bank's Global Supply Chain Pressure Index declined to 0.95 standard deviations above is historical mean in January from 1.19 in December. The measure peaked in December 2021 at 4.31. Contributing factors to the decline trend include shrinking transport times from Asia and easing order backlogs in Europe.
Food Security
World food inflation remains high in low and middle-income countries
The World Bank reported that domestic food-price inflation continues to climb, particularly in low and middle-income countries. According to World Bank analysis (Sept. – Dec. 2022), high food inflation is primarily hitting low-income and middle-income countries; 83.3% of low-income countries, 90.5% of lower-middle-income countries, and 91% of upper-middle-income countries have experienced inflation levels above 5%. The countries affected most are located within Africa, North America, Latin America, South Asia, Europe, and Central Asia.
WTO
Singapore formalizes support for Fisheries Subsidies agreement
Last week Singapore became the second WTO member to formally enter its acceptance of the WTO Fisheries Subsidies agreement, a week after Switzerland submitted its formal acceptance. Singapore's Minister for Trade and Industry, Gan Kim Yong, said, "The WTO Agreement on Fisheries Subsidies is a significant milestone, as the first WTO agreement with an environment focus. As a firm supporter of the rules-based multilateral trading system, Singapore welcomes this landmark Agreement, and has since ratified the Agreement. The Agreement disciplines harmful fisheries subsidies to prevent the depletion of fish stocks, strengthens food security, and protects the livelihoods of those who depend on marine fisheries. We encourage other WTO members to also deposit their instrument of acceptance so that we can collectively see the benefits of the Agreement coming to fruition."

WTO Director-General Ngozi Okonjo-Iweala praised the action stating, "Singapore's formal acceptance of the WTO Agreement on Fisheries Subsidies is an important step towards its entry into force. It adds to the diversity of economies needed for the collective effort to uphold ocean sustainability worldwide. As a stalwart supporter of the multilateral trading system and an active participant in both the fisheries subsidies negotiations and ongoing discussions on trade and environment, Singapore once again leads the way in highlighting the importance of global cooperation and ensuring the WTO is responsive to the challenges of our time."
The agreement resulted from negotiations during the WTO's 12th Ministerial Conference (MC12) held in Geneva on 12-17 June 2022. According to the WTO, "the Agreement on Fisheries Subsidies sets new binding, multilateral rules to curb harmful subsidies, which are a key factor in the widespread depletion of the world's fish stocks. In addition, the Agreement recognizes the needs of developing and least-developed countries (LDCs) and establishes a Fund to provide technical assistance and capacity building to help them implement the Agreement."
Ag Economy Barometer
The Ag Economy Barometer rebounds strongly in December
The January Ag Economy Barometer rose 4 points to a reading of 130, rising for the second month. The increasing positive farmer sentiment in January was largely driven by expectations for improved financial performance in 2023. January's index propelled the index to a level 34% above its June 2022 low point. The January levels mirror levels at the end of 2021, though significantly below the peak observed in late 2020.

Despite rising optimism in 2023 farming operations, operating costs remain a top concern for producers in the months ahead. Survey respondents also reported expectations for tighter operating margins in 2023, based largely on expected higher operating expenses.