TRADE UPDATE
Food & Agriculture
May 16, 2023
By Michael Anderson, Vice President of Trade and Industry Affairs
HIGHLIGHTS
"We are not pursuing traditional fully liberalizing trade agreements, because we see those as part of the problem that we are trying to correct."

–Ambassador Katherine Tai testifying before Congress on President Biden's 2023 trade agenda
USMCA
Canada in "observer" mode on Mexico's biotech decree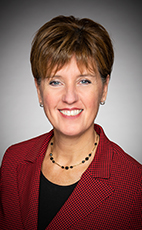 Canada's Agriculture Minister, Marie-Claude Bibeau said Canada supports the U.S. view that Mexico's biotech decree lacks scientific basis and that presently Canada is an "observer" to the U.S.-requested USMCA technical consultations, according to Agri-Pulse. "It's not a matter of how (food) has been produced." "It's a matter of what the result is. And when our scientists agree that it's safe, then there should not be trade barriers," Bibeau told Agri-Pulse. She emphasized concerns with Mexico's biotech policies setting precedent for other products or markets.
As reported earlier, U.S. officials continue "assessing" Mexico's comments under the technical consultations according to a statement by USDA Undersecretary for Trade and Foreign Agricultural Affairs Alexis Taylor, according to Agri-Pulse. Taylor provided no indication on the status of the consultations or potential for requesting a dispute settlement action. She emphasized that the U.S. remains confident in its position in the dispute stating, "science is on our side."

Recall that on March 6 the U.S. requested USMCA technical consultations with Mexico on the decree which bans the importation of GM corn for human consumption in the use of flour and dough for masa and tortillas. In February Mexico issued a new decree that narrowed the 2019 decree to temporarily permit GM corn imports for animal and industrial uses.

Under USMCA provisions, the U.S. and Mexico have 30 days after receipt of the technical consultations request to meet, "with an aim of resolving the matter cooperatively with 180 days of the request if possible." USMCA further provides that the complaining party (e.g., U.S.) could "cease technical consultations," reverting to a dispute settlement procedure "following the meeting."
U.S. – China
Ways and Means Chairman call for decoupling from China
In his opening

statement

for a field committee

hearing

on China, House Ways and Means Committee Chairman Representative Jason Smith (R-MO) called for "smart" and "strategic decoupling from China." "China is forging ahead with an aggressive trade agenda that cheats America, shapes the global playing field in its favor, and threatens key American supply chains and the livelihoods of American farmers and workers." "What should be now clear to everyone here today is that what our country needs is a smart and strategic decoupling from China," he stated.

Chairman Smith continued, "Workers and small businesses being harmed by China's unfair trade practices have been overlooked and forgotten for too long. They expect us to go further and to use the tools at our disposal to level the playing field for workers, farmers, and job creators. We're here to make sure the future of U.S. trade includes their voices."

The Ways and Means Committee field hearing, "Trade in America: Securing Supply Chains and Protecting the American Worker" was held in Staten Island, NY and witnesses included Dale Hemminger, Owner, Hemdale Farms Dairy and Greenhouses, John Atkins, President, Global Container Terminals New York, Nury Turkel, Chair, U.S. Commission on International Religious Freedom, and John Romano, CEO, Tronox.
USTR extends tariff exclusions for COVID related products
Last week the Office of the U.S. Trade Representative

announced

an extension of 77 of the 81 Covid-19- related products previously excluded from Section 301 tariffs on China. The tariff exclusions were slated to expire last Friday, May 15. The agency noted, "The exclusions have been extended through September 30, 2023, which will allow the United States Trade Representative to continue to consider stakeholder and public feedback. The U.S. Trade Representative is extending all 81 COVID-related exclusions, through May 31, 2023, to allow for a transition period." Further details are contained in a

Federal Register notice

.
House Select Committee on China schedules hearing; Lighthizer to testify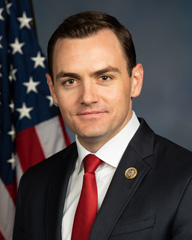 The House Select Committee on the Chinese Communist Party

announced

a hearing on "Leveling the Playing Field: How to Counter the Chinese Communist Party's Economic Aggression," for May 17th. Scheduled witnesses are:

The Honorable Robert Lighthizer, Former United States Trade Representative
Roger Robinson, Chairman, Prague Security Studies Institute, Former Chairman of Congressional U.S.-China Economic and Security Review Commission
Dr. Eric Schmidt, Chairman, Special Competitive Studies Project

According to the Committee's website, "The Select Committee on the Chinese Communist Party is committed to working on a bipartisan basis to build consensus on the threat posed by the Chinese Communist Party and develop a plan of action to defend the American people, our economy, and our values." The Committee

membership

is comprised of 13 Republican House Members and 11 Democrats, with Mike Gallagher (R-WI) as Chair and Raja Krishnamoorthi (D-IL) as Ranking Member.
U.S. – Jordan
U.S. and Jordan address agriculture irritants, enhance existing FTA
The U.S. and Jordanian officials recently met to enhance worker rights and environmental protections in the U.S.-Jordan Free Trade Agreement (FTA). Under the auspicious of the FTA's Joint Committee, the meeting focused on concerns regarding worker rights issues in the garment industry, agriculture, and the use of child labor, according to a

readout

from the U.S. Trade Representative's Office.
On agriculture tensions, officials discussed and agreed to address import licensing issues affecting U.S. exports of poultry and apples and import sampling issues affecting U.S. corn exports to Jordan, while continuing talks on U.S. exports of live cattle. Jordan committed to remove its tariff on fertilized eggs from the United States as called for in the U.S.-Jordan FTA. Both countries agreed to make additional progress in advance of the next Joint Committee meeting, to be held in Amman in 2024.
Food Security
U.S. food prices unchanged in April
U.S. food prices were flat in April, the second consecutive month, after nearly two years of increasing prices, which contrasted with the 0.4 percent increase in the overall Consumer Price Index (CPI). According to the April

Consumer Price Index

, prices for food consumed at home increased 0.2 percent and prices for food consumed away from home decreased 0.4 percent. Four of the six major grocery store food group indexes decreased over the month. The index for fruits and vegetables decreased 0.5 percent in April, and the index for meats, poultry, fish, and eggs declined 0.3 percent over the prior month. The dairy and related products index decreased 0.7 percent in April as the milk index fell 2.0 percent, the largest decline in that index since February 2015. The nonalcoholic beverages index declined 0.1 percent.

According to the Bureau of Labor Statistics (BLS), the food at home index rose 8.6 percent over the last 12 months. The index for cereals and bakery products rose 12.4 percent over the 12 months ending in April. The remaining major grocery store food groups posted increases ranging from 2.0 percent (fruits and vegetables) to 10.4 percent (other food at home).
Indo-Pacific Economic Framework
Michigan lawmakers and interest group push for labor and environment focus in IPEF
Ahead of the IPEF ministerial in Detroit, Representatives Debbie Dingell (D-MI) and Shri Thanedar (D-MI) will participate in a roundtable discussion on the IPEF negotiations on May 19, coordinated by Public Citizen, the Sierra Club and a coalition of labor and environmental advocacy organizations. A spokesperson for Congresswoman Dingell noted, "Rep. Dingell believes that any trade deal should prioritize workers, tackle climate change, secure our supply chain, and address the myriad digital and data privacy issues we currently face."

According to reports, the event organizers will also hold public sessions and a rally in Detroit on May 20. The organizers emphasized the events are not aimed to oppose the IPEF outright but convince the Biden Administration to prioritize labor and environmental standards in IPEF negotiations rather than traditional uptake of counter positions of large companies.

The event is "not so much a protest, but a rally to show the importance of delivering on these important promises," said a Public Citizen's spokesperson. "We want the other countries and governments to see the political importance of actually delivering on strong, enforceable environmental standards, labor standards … as well as pushing back on the agenda of Big Tech corporations."
U.S. to host IPEF ministerial meeting in May
The U.S. will host delegates from 13 IPEF countries in Detroit, MI on May 27th. U.S. Secretary of Commerce Gina Raimondo and U.S. Trade Representative Katherine Tai announced the ministerial meeting in a

joint statement

. The IPEF ministerial meeting in Detroit follows on the heels of the third round of talks in Singapore held this week (May 8-15).

In announcing the IPEF ministerial, Commerce Secretary Gina Raimondo stated, "I am pleased that we are maintaining positive momentum and a fast pace on negotiations with our IPEF Partners." She continued, "Ambassador Tai and I look forward to hosting the IPEF Ministers in Detroit to continue the progress we have made and deepen cooperation in the region on our shared economic priorities."
Ambassador Tai added, "Over the last year, the United States and our IPEF partners have made tremendous progress in developing a robust framework that will deliver inclusive, meaningful benefits for all of our citizens. Tai continued, "I look forward to hosting trade ministers in Detroit as we build on this momentum and negotiate a 21st century trade framework that addresses today's pressing challenges."
Ambassador Tai confirmed that the upcoming trade talks in Singapore are indicative of an ambitious schedule to move forward on IPEF. The Singapore negotiations will be the third round in the last five months, and Tai noted USTR plans a similarly aggressive timeline through the end of the year. Tai emphasized that IPEF, unlike other trade negotiations, is focused on upfront capacity building and trade facilitation, particularly for developing countries, rather than after the agreement is concluded.
Recall the

IPEF

negotiating countries besides the U.S. include Australia, Brunei Darussalam, Fiji, India, Indonesia, Japan, the Republic of Korea, Malaysia, New Zealand, Philippines, Singapore, Thailand and Vietnam. Notably India opted out of negotiations on the trade pillar.
WTO
Lawmakers seek WTO case on India's rice and wheat subsidies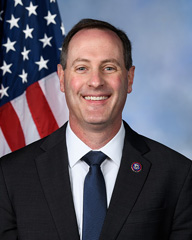 Last week a bipartisan group of 18 Members of the U.S. House of Representatives, led by Reps. Rick Crawford (R-AR) and Tracey Mann (R-KS), sent a

letter

to Ambassador Tai and Secretary of Agriculture Vilsack asking for more action at the World Trade Organization (WTO) on behalf of U.S. rice and wheat growers. In the letter the lawmakers commended U.S. officials for pursuing a "counter notification at the World Trade Organization (WTO) regarding India's rice and wheat subsidies" calling the action "a step in the right direction" and leading to "other affected countries leading this effort alongside the United States." The letter continued contending India's illegal subsidies continue to grow and called for an immediate U.S. filing of a WTO dispute. "We request that you move to swiftly take action to reverse this trend of non-compliance by India and formally initiate a WTO dispute settlement case," the lawmakers wrote.
Recall that last month the U.S., Australia, Canada, Paraguay, Thailand and Ukraine submitted a "

counter-notification

" at the WTO contending that India significantly under-reported the value of its market price support (MPS) for rice and wheat producers. "It appears that India provides market price support for rice and wheat vastly in excess of what it has reported to the WTO," the countries said in a

communication

to the WTO Committee on Agriculture. "India's apparent MPS for rice appears to have been over 78 percent of the value of production in each of the last seven years for which India has notified data," the countries wrote.
According to WTO Commitments, India may provide subsidies equal to no more than 10 percent of the total value of crop production. In 2022, India reported dispensing $7.55 billion in support to rice farmers last year, a figure equivalent to 15.2% of its overall value of production. However, the six countries in the counter-notification contend that India has subsidized a much larger portion of the value of production for rice and wheat. Between the 2014/15 and 2020/21 marketing years, the market price support as an estimated percentage of the value of production for rice has ranged from almost 79% to almost 94%, and the MPS for wheat has ranged from 65% to over 83%, according to the counter notification.
Biden Nominees
Biden to nominate Maloney for OECD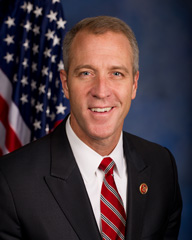 Last week President Biden

announced

his intent to nominate former Congressman Sean Patrick Maloney, to be the U.S. representative to the Organization for Economic Cooperation and Development (OECD). Mr. Maloney served as Congressman for New York's 18th congressional district in the House, serving from 2013 to 2023. During his tenure in the House, Maloney chaired both the House Transportation Committee's Coast Guard and maritime transportation subcommittee and the Agriculture Committee's commodity markets, digital assets and rural development subcommittee. Prior to serving in Congress, Mr. Maloney served as President Clinton's White House Staff Secretary.