TRADE UPDATE
Food & Agriculture
July 25, 2023
By Michael Anderson, Anderson Global Trade, LLC
HIGHLIGHTS
"China definitely will make our response but definitely it's not our hope to have a tit-for-tat. We don't want a trade war, a technological war. We want to say goodbye to the Iron Curtain as well as the silicon curtain."

–China's Ambassador Xie Feng responding to the Administration's plans to restrict U.S. investments in China
USMCA
U.S., Mexico resolve another USMCA labor dispute
The U.S. and Mexico announced a resolution for a USMCA labor dispute involving denials of worker rights at a Goodyear facility in San Luis Potosí. The complaint was filed by USTR under USMCA's rapid response labor mechanism and is the fourth time the U.S. and Mexico have agreed on a formal course of remediation under the USMCA.

According to USTR

, the U.S. and Mexico agreed on a course of remediation aimed at remedying violations of Mexican law at the facility, and it includes elements aimed at preventing future violations both at Goodyear SLP and at other facilities.

"This course of remediation is aimed at remedying violations of workers' rights at the Goodyear facility. "The United States will closely monitor the plan's implementation. I commend the Government of Mexico for its commitment to bringing this facility into compliance with Mexico's labor law and for raising awareness of the applicability of the contrato ley across the sector." U.S. Trade Representative Katherine Tai said.

Under the course of remediation, the Government of Mexico will:

Ensure that Goodyear distributes copies of and applies the sector-wide agreement (contrato ley) at this facility.

Ensure that Goodyear continues to apply any and all wages and benefits currently provided to covered workers that are superior to the terms of the contrato ley.

Ensure that Goodyear compensates covered workers in the appropriate amounts, as determined by Mexican law, for any wages or benefits those workers did not receive as a result of Goodyear's failure to apply the contrato ley.

Ensure that Goodyear posts, disseminates to workers, and abides by a public statement acknowledging its commitment to respect the rights to freedom of association and collective bargaining and affirming its neutrality and non-interference in union activities.

Ensure that Goodyear issues transparent guidelines explaining the rights it will provide to union representatives and advisors and trains all company personnel on the company guidelines and neutrality commitments, as well as the rights to collective bargaining, freedom of association, and the contrato ley.

Ensure that Goodyear posts information about how workers can file complaints with the company and the Government of Mexico related to violations of their rights.

Inform workers of the reasons that led the Government of Mexico to determine there is an ongoing denial of rights at the facility, as well as the scope and content of the Course of Remediation.

Conduct in-person workers' rights training for all company personnel.

Monitor the facility, including by conducting periodic inspections at Goodyear's facility related to the obligations of this Course of Remediation and compliance with Mexican Laws related to freedom of association and collective bargaining.

If warranted based on this monitoring, initiate sanctions proceedings, in accordance with Mexican Law, and if applicable, impose the corresponding sanctions on persons, labor organizations, or the company.

Publish and disseminate materials that explain key issues related to the rights of workers to freedom of association and collective bargaining, including the law related to and existence of contrato ley, to increase public awareness on the rights of workers and the responsibilities of employers, particularly at facilities covered by a contrato ley.

The two trade partners agreed to complete the remediation by January 19, 2024.
India
India bans certain rice exports
India, the world's largest rice exporter, banned shipments of non-basmati white rice to maintain rising domestic prices in advance of the nation's general election due in early 2024. The Indian government halted rice exports effective immediately, according to a notification by the Directorate General of Foreign Trade. "In order to ensure adequate availability of non-basmati white rice in the Indian market and to allay the rise in prices in the domestic market, the government of India has amended the export policy," the food ministry said in a statement that cited an 11.5% increase in retail prices this past year. Shipments will only be permitted on the basis of permission granted by India to other countries to meet their food security needs and based on requests from their governments.

India's action follows previous government restrictions on wheat and sugar exports to counter rising domestic prices. The rice export restrictions would apply to roughly 25% of India total rice exports, according to a government statement. Rice is a staple for nearly half of the world's population, particularly in Asia, accounting for roughly 90% of global consumption.

African nations, such as Benin, Senegal, Togo, and others are also primary destinations for Indian rice exports and the ban could adversely impact prices and food security in the region. "The move is painful for the trade," said B.V. Krishna Rao, president of the Rice Exporters Association. He noted that rice exports to African nations will be constrained under the ban. "We will request the government to reconsider the ban as soon as the situation improves," he noted.
U.S. Rice industry decries export ban
Bobby Hanks, Louisiana rice miller and chair of the USA Rice International Trade Policy Committee

said

, "This is just another example of India playing games with global food security, citing concerns over domestic supplies despite tens of millions of metric tons in government stocks in addition to what's stored privately. With this action, India can quickly build more stocks that they'll eventually dump back on the world market at dirt cheap prices and continue this cycle again."

Hanks continued, "India continues to propose permanent protections for their public stockholding schemes to avoid a WTO (World Trade Organization) dispute, but this inconsistent behavior is proving that their current scheme encourages irresponsibility and food insecurity. They want to hoard rice and protect their domestic prices when convenient and then dump rice via artificially low-priced exports when it's convenient, with no regard for the impact on the world trade balance sheets or the food insecurity it creates."
IPEF
USTR official discusses IPEF with Indonesia and Malaysia
Deputy United States Trade Representative Sarah Bianchi recently traveled to Jakarta following the conclusion of the fourth round of IPEF negotiations in Busan, South Korea a week earlier. Ambassador Bianchi met with Malaysian and Indonesian officials to discuss "the importance of reaching a high standard agreement under the Trade Pillar of the Indo-Pacific Economic Framework (IPEF)," according to a USTR

readout

. Indonesia continued to push for discussions on critical mineral market access in IPEF negotiations, according to Inside U.S. Trade.

Recall that IPEF officials convened the fourth in-person negotiating round held in Busan, South Korea from July 9-15. While the latest IPEF text has not been made public, USTR and Commerce Department officials reported progress was made during the fourth round."Building on the discussions that took place during the third negotiating round in Singapore and the Ministerial meeting in the United States in May 2023, the IPEF partners continued to make progress on negotiations towards high-standard outcomes under Pillars I (Trade), III (Clean Economy), and IV (Fair Economy). Officials also advanced the legal review of the proposed IPEF Supply Chain Agreement (Pillar II)," according to a

joint statement

from the U.S. Trade Representative's Office and the Commerce Department.The third round of negotiations was held in Detroit, MI and lead by Commerce Secretary Gina Raimondo and U.S. Trade Representative Katherine Tai. Prior rounds were held in Brisbane, Australia (round one, Dec. 10-12, 2022), followed by a special negotiating round on Pillars II-IV in New Delhi, India (Feb. 8-11, 2023), Bali, Indonesia (round two, Mar. 13-19, 2023), and Singapore (round three, May 8-15, 2023).

The

IPEF

negotiating countries besides the U.S. include Australia, Brunei Darussalam, Fiji, India, Indonesia, Japan, South Korea, Malaysia, New Zealand, the Philippines, Singapore, Thailand, and Vietnam. Notably, India opted out of negotiations on the trade pillar.
November conclusion targeted
Members of the Indo-Pacific Economic Framework (IPEF) are aiming to reach a conclusion to one or more IPEF pillars on trade, clean economy, and fair economy issues by November, according to reports following completion of the fourth IPEF round in Korea earlier this month. Fiji's Permanent Secretary for Trade, Shaheen Ali, suggested expectations among members to accelerate progress were rising "as crunch time approaches." "#IPEF Busan Rounds of negotiations, one step closer to the November 2023 timeline to complete Clean Economy, Fair Economy and Trade Chapters, to add to the Supply Chain Pillar that was concluded by Ministers in May in Detroit,"

he tweeted

. "Stakes rise as crunch time approaches."

Several observers note that in November the U.S. is set to host the Asia-Pacific Economic Cooperation (APEC) leaders' summit in San Francisco, CA—a natural anchor point to target completion of IPEF talks, though not officially confirmed by the U.S. or other IPEF countries.

Notably, USTR has yet to release the text of the deal, which was announced as "substantially concluded" on the sidelines of an APEC trade ministerial meeting in Detroit in May. Prior to officially signing IPEF, the agreement's text will undergo a legal scrub. Subsequent to completion of the legal scrub, IPEF parties must undertake their respective domestic processes to implement the agreement.

Notably, USTR has yet to release the text of the deal, which was announced as "substantially concluded" on the sidelines of an APEC trade ministerial meeting in Detroit in May. Prior to officially signing IPEF, the agreement's text will undergo a legal scrub. Subsequent to completion of the legal scrub, IPEF parties must undertake their respective domestic processes to implement the agreement.
U.S. – China
New call to revoke PNTR for China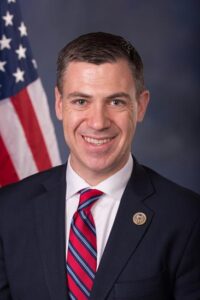 Last week Congressman Jim Banks (R-IN) introduced the Ending Normal Trade Relations with China Act of 2023 (

H.R. 4673

) to revoke China's permanent normal trade relations (PNTR) status. Banks, a member of the House Select Committee on the Chinese Communist Party, said, "Decades ago, politicians in Washington gave Chinese manufacturers a leg up over American companies, which has been disastrous for our national security, economy and tens of thousands of Hoosier workers. Winning the competition with China is my top priority in Congress, and to be successful abroad, we need to be strong at home. Our bill would fix a serious mistake and stop privileging our greatest enemy at the expense of America's working class." According to a

press release

, the legislation would:

Revoke China's normal trade relations status.Subject imports from China to higher tariff rates.

Provide the President with the authority to increase these tariffs even higher.

Congressman Banks noted that "providing China privileged trade status contributed to the loss of 3.7 million good jobs across manufacturing industries in America, and an estimated 85,800 jobs in Indiana," according to analysis by the

Economic Policy Institute

.
Earlier this year, Senator Josh Hawley (R-MO) introduced the Senate version of the bill (

S.906

). Recall that in 2000, the U.S. granted China PNTR and subsequently endorsed China's ascension to the World Trade Organization.
U.S. – Taiwan
Senate approves Taiwan trade pact
Last week the Senate swiftly passed Legislation (H.R. 4004) approving the first phase of the U.S.-Taiwan Initiative on 21st Century Trade. The bill, first introduced in the House by Ways and Means Chairman Jason Smith (R-MO), approves the USTR-negotiated trade deal and asserts Congressional authority over trade. The legislation sets transparency and consultation requirements for USTR regarding further agreements negotiated under the initiative. The U.S.-Taiwan deal is not a traditional free trade agreement, igniting a debate between the White House and Congress on the need for Congressional approval. The approved legislation sets out the following measures:

Provides for Congressional approval of the first trade agreement arising from the US-Taiwan Initiative on 21st Century Trade

Imposes new congressional consultation and transparency requirements on the Administration with respect to the negotiation of any subsequent agreements arising under the initiative, and requires such agreements be subject to a Congressional vote of approval to take effect
Reiterates that under the US Constitution, Congress has sole authority over international trade and the President lacks the authority to enter into binding trade agreements without approval from Congress

The trade pact encompasses five areas: customs administration and trade facilitation, good regulatory practices, services regulation, anti-corruption, and small and medium-sized businesses.
"This bill demonstrates our strong bipartisan, bicameral support for Taiwan, gives the agreement Congress's stamp of approval and lays out robust requirements on public transparency and congressional consultation for future trade agreements with Taiwan," said Chairman Ron Wyden (D-OR). He continued, "It's a win-win that will shore up our economic and strategic partnership with Taiwan and make sure Congress and the American people have a voice and vote when it comes to international trade."
Ranking Member Crapo (R-ID) added, "Deepening our ties with Taiwan and its vibrant democracy is important for strengthening our long-term partnership. This legislation sends a strong message on Congress's willingness to build a stronger trade partnership with Taiwan and clearly reasserts Congress's constitutional authority over trade agreements." President Joe Biden is expected to sign the bill.

Recall the House Ways and Means Committee unanimously voted to advance the United States-Taiwan Initiative on 21st-Century Trade First Agreement Implementation Act (H.R. 4004) earlier this month. The legislation confirmed Congress' role in trade was drafted with bicameral and bipartisan support, manifesting increasing frustrations in Congress with the Biden Administration's engagement with lawmakers on trade deals.

In May, U.S. and Taiwanese officials signed components of a trade deal made through the U.S.-Taiwan Initiative on 21st-Century Trade. This included chapters on customs administration and trade facilitation, good regulatory practices, services domestic regulation, anti-corruption, and small- and medium-sized businesses.
Africa
Tai discusses AGOA and EAC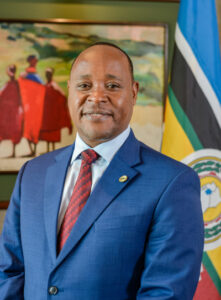 Last week USTR Ambassador Katherine Tai traveled to Nairobi, Kenya to visit with Kenyan and other African officials to discuss trade, supply chains, and workforce development issues in the region. During the visit, Tai co-chaired a meeting of the U.S.-East African Community (EAC) Trade and Investment Framework Agreement Council, with co-chair Dr. Peter Mutuku Mathuki, Secretary General of the EAC. The officials discussed the "benefits of the African Growth and Opportunity Act (AGOA) and how to create a predictable business climate in Kenya to facilitate economic growth and investment)," according to a USTR

readout

. Regarding the expiration of AGOA, Tai emphasized Congress renders the ultimate decision on renewing

AGOA

, which is due to expire in 2026. The leaders also discussed the Memorandum of Understanding between USTR and the African Continental Free Trade Area Secretariat (AfCFTA).

The EAC is composed of seven countries: Burundi, the Democratic Republic of the Congo, Kenya, Rwanda, South Sudan, Uganda, and Tanzania.

According to

USAID

, Kenya was one of the five quickest growing African economies prior to the COVID-19 pandemic. The Department of Commerce's website export.gov further

reports

that: "Kenya has a market-based economy and is generally considered the economic, commercial, financial and logistics hub of East Africa. With the strongest industrial base in East Africa, Kenya has been successful in attracting U.S. exporters and investors. More U.S. companies are investing in Kenya and setting up local and regional operations to take advantage of Kenya's strategic location, diversified economy, entrepreneurial workforce, comprehensive air routes, and status as a regional financial center."

Recall that the U.S. and Kenya launched FTA negotiations in July of 2020. An agreement has yet to be reached.
USDA
USDA announces Malaysia and Singapore trade mission
The

Department of Agriculture (USDA) announced

an agribusiness trade mission to Malaysia and Singapore from Oct 30 to November 3, led by Under Secretary for Trade and Foreign Agricultural Affairs Alexis Taylor. "Malaysia and Singapore are important markets in our efforts to diversify prospects for U.S. food and agricultural exports in Southeast Asia. These markets provide both a source of stability for American exports and a tremendous opportunity to further expand U.S. trade in the region," Taylor said. "Consumer demand for U.S. products in both Malaysia and Singapore are on the rise, making this agribusiness trade mission extremely timely. It gives U.S. exporters a wonderful opening to build and strengthen their relationships with local importers."

Participating U.S. agribusinesses will visit Kuala Lumpur and Singapore, connecting with key importers and learning first-hand from government and industry leaders about local market conditions. They will receive detailed market briefings from FAS staff and local and regional industry experts.USDA highlighted that "U.S. agricultural and related products exports to Malaysia reached $1.13 billion in 2022. Consumer-oriented products represent nearly half of the total U.S. food and agriculture exports to Malaysia, reflecting growing consumer demand and the burgeoning food service sector. Other U.S. products, including soybeans, processed fruits and vegetables, tree nuts and prepared foods also remain popular in the country. Malaysia is a major food processing hub, re-exporting throughout Southeast Asia and beyond,"

USDA reported

.

Regarding Singapore, U.S. agricultural exports to Singapore grew 190 percent from 2012 to 2022, reaching a record $1.4 billion in 2022. USDA noted that "Singapore classifies as a high-income country, providing a sophisticated market for many U.S. consumer-oriented products.

The deadline to

apply

for the trade mission is Wednesday, August 2nd.
Trade Policy
New Dem Coalition calls for UK FTA
The

New Democrat Coalition

recently released its economic opportunity agenda, including proposals to boost trade and secure supply chains. The agenda provides a "roadmap for the Administration and lawmakers to advance policies that will continue to lower costs and give Americans the tools and opportunities needed to succeed and earn a good life,"

according

to the coalition. The New Democrats said they are working with the Administration to limit tariffs and other trade barriers to market access for American businesses and lower the cost of goods for consumers. Specific to trade policy, the

report

stated:

New Dems are working with the Administration to limit tariffs and other trade barriers to market access for American businesses and lower the cost of goods for consumers. We must:

Establish a comprehensive, fair, and transparent exclusion process for existing Section 301 tariffs to cut costs for Americans and ease global supply chain constraints;

Strengthen the Indo-Pacific Economic Framework (IPEF) to increase economic coordination and counter abuses by non-market economies and adversarial nations;

Pursue free trade agreements with nations like the UK, Kenya, and Taiwan to open new markets for U.S. goods, and strengthen economic coordination amongst nations that share our values."
Supply Chains
Canadian dockworkers to vote on labor agreement after week of high stakes drama
Leaders of the International Longshoreman Workers Union (ILWU) at west coast Canadian ports are recommending members accept a tentative agreement to settle an ongoing labor dispute that disrupted maritime trade and ports in British Columbia (BC), according to reports. The workers could vote on the agreement as soon as Tuesday, July 25, potentially ending the dispute. While BC ports are presently operating, over the past week, workers briefly went on strike,

rejecting

an agreement brokered by a mediator, then rescinded the work stoppage when the Canadian Industrial Relations Board ruled the action was illegal as the union had failed to provide proper 72-hour notice. The Union then issued a 72-hour notice to restart the strike last Saturday, only to rescind it hours later. Work resumed at ports across BC on Thursday and has continued since.
Canadian Minister of Labor, Seamus O'Regan

tweeted

, "Thank you to the ILWU Canada Longshore Caucus for sending the Terms of the Settlement to a membership vote, with their recommendation for ratification. Right now, BC ports are operating, but we need long-term stability."
The ILWU represents about 7,500 dock workers, who walked off the job on July 1 after failing to reach a new work contract with the British Columbia Maritime Employers Association (BCMEA), which represents the companies involved.

The board of trade in Vancouver, Canada's most important port, has

estimated

the strike has so far disrupted 10.6 billion Canadian Dollars ($8.1 billion) worth of cargo. Several industry groups, including the Canadian Chamber of Commerce and the Forest Products Association of Canada, throughout the past week have demanded action from Prime Minister Justin Trudeau's government to end the strike.

Weekly rail trade data from the Association of American Railroads on the second full week of the first strike showed a decline of 36.2%. During the first week of the strike, there was a decline of 46.2% in U.S.-bound trade year-over-year. The Vancouver and Prince Rupert ports are particularly crucial for U.S. supply chains, with about 15% of American trade coming into Vancouver.
Food Security
WTO leader condemns Russia's withdrawal from grain deal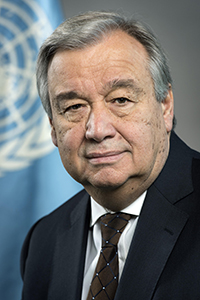 World Trade Organization (WTO) Director-General Ngozi Okonjo-Iweala has expressed disappointment at Russia's termination of the Black Sea Grain Initiative that allowed Ukraine to export grain from its Black Sea ports for the past year. "The abrupt termination of the implementation of the Black Sea Grain Initiative is a matter of grave concern," Okonjo-Iweala said in

a statement

, adding that she shared "UN Secretary-General Antonio Guterres's deep regret and disappointment."

She continued, "Global food security should not become a casualty of war," she said, stressing the importance of Ukraine and the Russian Federation as global food, feed and fertilizer suppliers. She went on to say that "People in poor countries struggling with food and energy price inflation stand to be hit hardest by the termination of the initiative: prices for future delivery of wheat and corn are already rising. Therefore, I urge all parties to make every effort to come back to the negotiating table." The deal allowed Ukraine to export its grain by sea and was first brokered by Turkey and the UN in the wake of the Russian invasion last year.
Recall that Russia declined to support extension of the Black Sea grain agreement that expired on July 17. Kremlin spokesperson Dmitri S. Peskov informed journalists "The Black Sea agreements ceased to be valid today," according to Politico. "Unfortunately, the part relating to Russia in this Black Sea agreement has not been implemented so far. Therefore, its effect is terminated." He further said, "As soon as the Russian conditions are met, the Russian Federation will return to the implementation of the deal."
Russia has argued that the deal is lopsided in favor of Ukrainian agricultural exports, citing Western sanctions as hindering Russia's ability to export agricultural products. Ukraine has exported close to 33 million tons of grain and other foodstuffs since the deal was implemented, according to the UN.
Since pulling out of the deal, Russia has begun missile attacks on vital Ukrainian ports in Odesa and Chornomorsk. The Russian Defense Ministry has warned that ships bound for Ukraine's Black Sea ports would now be viewed as military targets. Furthermore, Russia ending the deal has caused global wheat prices to spike in response.
U.S. invites Chinese agriculture officials to discuss global food security
The U.S. has invited Chinese agriculture minister Tang Renjian to the 2023 APEC food security ministerial meeting in Seattle on

August 3

, according to Politico. Russia's recent decision to abandon the grain export deal with Ukraine is expected to be an important topic at the meeting. Chinese officials have publicly called on Russia to extend the deal. According to the UN, China received roughly a quarter of Ukraine's grain shipments while the deal was in effect. Agriculture Secretary Tom Vilsack will be in attendance at the meeting.

Recall that the U.S. will host the third round of ministerial meetings of the Asia-Pacific Economic Cooperation (

APEC

) forum from July 29 to August 21 in Seattle, WA. More than 2,000 delegates from the 21 APEC member economies are expected to attend the ministerial meetings, including agriculture ministers. Leaders will discuss a multitude of economic priorities within the Asia-Pacific region including food security, finance, health, energy, and small- and medium-sized enterprises.
WTO
Peru becomes 14th member to accept Agreement on Fisheries Subsidies
Peru

joined

the rapidly expanding list of WTO members formally adopting the Agreement on Fisheries Subsidies, submitting its instrument of acceptance last week. Minister of Foreign Affairs Ana Cecilia Gervasi Díaz stated, "Peru is an important fishing leader country. According to the FAO's 2022 report on the state of world fisheries, we are the third most relevant marine fisheries power in the world due to our privileged geographical location and the presence of the Humboldt Current, which provides a wide diversity and large populations of resources. This advantage has helped us to become a highly productive country with a longstanding historical fisheries tradition that dates back to pre-Hispanic times, thanks to our rich marine fauna on our coasts."

In receiving the formal acceptance, Okonjo-Iweala said, "I warmly welcome Peru's formal acceptance of the WTO Agreement on Fisheries Subsidies. Peru's status as one of the leading marine fishing producers is a strong signal of the importance of the Agreement for global fisheries sustainability. This action serves as tremendous impetus to the growing support for urgent implementation of this agreement. By curbing harmful fisheries subsidies globally, we are taking an important step towards safeguarding the exports, livelihoods and food security of the people in Peru and across the world."

Separately, WTO negotiations on the second phase of the fisheries agreement continue with members aiming to put forth recommendations to ministers at the 13th ministerial conference scheduled for February 2024.