TRADE UPDATE
Food & Agriculture
August 1, 2023
By Michael Anderson, Anderson Global Trade, LLC
HIGHLIGHTS
"I've had meetings with the U.S. trade rep asking about trade deals in the Americas and I get told that politically they're a bad idea."

–Senator Tim Kaine, (D-VA) speaking during a Senate Foreign Relations Committee hearing
USMCA
U.S. extends Canadian softwood lumber duties
Last week the U.S. Department of Commerce upheld duties against Canadian softwood lumber imports stemming from its administrative review, invoking immediate criticism from Canadian officials. International Trade Minister Mary Ng said the Canadian government is "very disappointed" by the continuation of "unwarranted and unfair" duties. "An immediate negotiated solution to this long-standing trade issue is in the best interests of both our countries. Canada is disappointed that the United States is not meaningfully engaging in discussions on a return to predictable cross-border trade in softwood lumber," Ng said in a

statement.

She further stated that "The only fair outcome would be for the United States to cease applying these baseless duties."

The Commerce Department announced a final combined 7.99% duty rate, down from 8.59%, on Canadian softwood lumber imports following January's preliminary results of Commerce's fourth administrative review of anti-dumping and countervailing duty orders. The U.S. has imposed import duties on Canadian imports since 2015 when a softwood lumber agreement between the two countries expired.
The U.S. Lumber Coalition praised Commerce's decision to maintain the duties. "The softwood lumber trade cases help offset Canadian lumber subsidies and dumping, allowing U.S. lumber manufacturers to compete in a fair market, invest in their businesses, and supply more U.S. lumber milled by U.S. workers to build U.S. homes,"

said

Andrew Miller, Chairman of the U.S. Lumber Coalition and CEO of Stimson Lumber. Miller added, "Continued full enforcement of the U.S. trade laws by the Commerce Department and the International Trade Commission is exactly what must happen for enduring expansion of U.S. lumber manufacturing and availability to meet demand to build more American homes."
Meanwhile, the bilateral lumber dispute is the subject of

USMCA dispute panels

constituted under Chapter 19 challenges to U.S. countervailing and antidumping duties. An initial panel decision is expected in late 2023 or early 2024.
IPEF
Raimondo confirms IPEF Pillars II-IV completion by November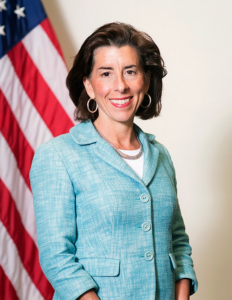 Commerce Secretary Gina Raimondo confirmed U.S. ambitions to finalize the three pillars of the

Indo-Pacific Economic Framework

(IPEF) by November. Speaking to the Wilson Center, Raimondo said she is "determined" to complete all three pillars under the Department of Commerce's jurisdiction—supply chains, anti-corruption and infrastructure and decarbonization pillars—leading up to the Asia Pacific Economic Cooperation (APEC) summit in November, hosted in Seattle, WA. USTR Ambassador Katherine Tai is responsible for IPEF's Pillar I on trade.

"The region wants to see concrete deliverables," Raimondo said, acknowledging that IPEF differs from traditional free trade agreements, but the IPEF positions the U.S. in the all-important Asia Pacific region. She added that IPEF is more specific than a traditional trade agreement, allowing participating countries to move quickly on issues of key importance.
Recall earlier that Fiji's Permanent Secretary for Trade, Shaheen Ali, signaled that IPEF members were seeking to accelerate talks "as crunch time approaches…" ostensibly referring to a November completion date. "#IPEF Busan Rounds of negotiations, one step closer to the November 2023 timeline to complete Clean Economy, Fair Economy and Trade Chapters, to add to the Supply Chain Pillar that was concluded by Ministers in May in Detroit,"

he tweeted

. "Stakes rise as crunch time approaches."
The U.S. is set to host the Asia-Pacific Economic Cooperation (APEC) leaders' summit in San Francisco, CA—a natural anchor point to target completion of IPEF talks, though not officially confirmed by the U.S. or other IPEF countries.
Notably, USTR has yet to release the text of the deal, which was announced as "substantially concluded" on the sidelines of an APEC trade ministerial meeting in Detroit in May. Prior to officially signing IPEF, the agreement's text will undergo a legal scrub. Subsequent to completion of the legal scrub, IPEF parties must undertake their respective domestic processes to implement the agreement.
Raimondo addresses IPEF enforceability
Commerce Secretary Gina Raimondo said IPEF members that fail to adhere to the agreement's standards will not secure the agreement's benefits. Speaking at an

event

hosted by the Wilson Center on IPEF, Raimondo cited the supply chain council as illustrative of the accountability and reward structure stating. "We've set up an IPEF supply chain council; every country has an appointed person to that council. That's a way to facilitate commerce, a way to deal with issues, a way to share data, a way to predict supply chain problems before they—all incredibly valuable to all of our economies. You want to be a part of that club."

In addressing specific questions regarding IPEF enforceability, Raimondo stated, "Is it enforceable? I would say yes and no." "It's not enforceable insofar as the tariffs don't come back up if there's non-compliance, but it is enforceable because countries that don't follow the rules or live up to their commitments don't see the benefits," she said.
She acknowledged the lack of binding tariff commitments in IPEF that are associated with free trade agreements, but contended the agreement has other strengths. "There's something to the fact that this is not a trade agreement, it's more flexible, it's responsive to a few specific needs—supply chains, decarbonization, infrastructure, digital—and so it allows us to move fast."
U.S. – China
Lawmakers call for tighter export controls regarding China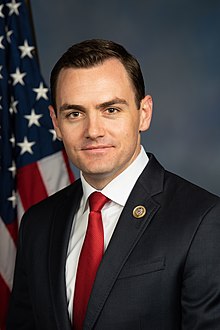 Leadership of the Select Committee on the Chinese Communist Party are calling on the Biden Administration to pursue tighter controls on technology exports to China. In a

letter

to Commerce Secretary Gina Raimondo, Committee Chairman Mike Gallagher (R-WI) and Ranking Member Raja Krishnamoorthi (D-IL) requested updating rules on export controls announced last October to counter "workarounds," the evasion of current rules by certain Chinese technology firms, and the Chinese military regarding advanced semiconductors that are used in artificial intelligence. Citing export controls first initiated on October 7, 2023, the lawmakers wrote, "This landmark rule marked a critical step to ensuring U.S. technological leadership and that the U.S. military maintains a technological edge over the People's Liberation Army, the armed wing of the Chinese Communist Party…In this vein, we urge you to even further strengthen the October 7, 2022 rule so that advanced U.S. technology and expertise related to advanced computing and semiconductors are not used against the United States."

The letter continued, "To protect U.S. economic and national security, the lawmakers requested:
In tandem with consideration of other relevant parameters, the advanced computer rule threshold for the bidirectional transfer rate of 600 Gbyte/s to be lowered sufficiently to prevent clever engineering that bypasses the regulations set on October 7.
The Administration consider measures to ensure cloud computing services are not used by Chinese firms to simply outsource their advanced computing needs."

In releasing the letter, Gallagher

said

, "If we want to win the long-term competition with the Chinese Communist Party, it makes no sense to immediately ship our breakthroughs in critical technologies over to China. Our export controls must keep pace with our rapid innovation. The October 7, 2022 export controls were a great first step but should now be strengthened to prevent clever PRC engineering, or creative K Street lawyering, from undermining the intended effects of these rules."

Krishnamoorthi added, "The October 7th rule was an important step to ensure we are not fueling CCP military advancement and authoritarian actions. Moving forward, we need to make sure that any loopholes are closed so these common-sense, bipartisan actions can be successful. I look forward to continue working with Chairman Gallagher to support the Biden Administration's efforts to maintain our competitiveness and ensure American innovation is not used for the CCP's malign purposes."
Trade Policy
U.S. Chamber of Commerce leads letter opposing revisions to trade remedy laws
The U.S. Chamber of Commerce sent a

letter

to Congress last week expressing opposition to the "Leveling the Playing Field 2.0 Act" because of far-reaching changes the legislation would make to U.S. antidumping and countervailing duty (AD/CVD) laws. These changes would give more power to a small number of domestic interests in AD/CVD cases. The letter was directed to Senate Finance Committee Chairman Ron Wyden (D-OR) and Ranking Member Mike Crapo (R-ID) as well as House Ways and Means Committee Chairman Jason Smith (R-MO) and Ranking Member Richard Neal (D-MA). It garnered the support of 30 signatories, a majority of which were food and agriculture trade associations.

Regarding the proposed law, the letter stated, "Proponents of this legislation contend it aims to address steel overcapacity and Chinese market-distorting activities. However, the legislation's reach goes far beyond China and would result in the application of more and higher tariffs on imports from U.S. trading partners — with a considerable impact on imports from close U.S. allies — and thereby contribute to inflationary pressures internalized by American businesses and consumers. The legislation would also likely invite retaliatory measures from affected countries, which have historically targeted politically sensitive products. Additionally, this bill, if enacted, may elicit the enactment of similar legislation abroad that could limit U.S. exports of agricultural and industrial goods."
The letter also highlighted how the law could impact the food and agriculture industry, highlighting that "the legislation would have a severe impact on an array of agriculture imports like biodiesel and fertilizers, with significant new burdens on American farmers and ranchers. Not only would these changes lead to higher costs for inputs necessary to U.S. manufacturers, but they would also hit consumer goods, retail, auto and renewable energy sectors especially hard. Such costs would then be amplified if countries impacted by these new measures chose to retaliate in kind – a likely option if enacted into law."
Avoidance of FTAs political says Democratic Senator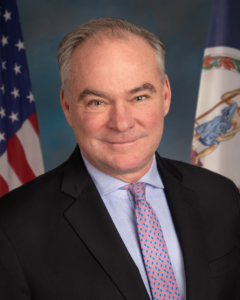 Senator Tim Kaine (D-VA) said the root of the Biden Administration's refusal to pursue free trade agreements, such as with the U.K., center on politics and fear of political backlash. "I've had meetings with the U.S. trade rep asking about trade deals in the Americas and I get told that politically they're a bad idea," Kaine said at a Senate Foreign Relations Committee hearing. According to Politico, Kaine further stated, "I had an interaction [with Tai] and I was exploring why we can't do trade deals with high standards with nations that want it and I was not given an answer that was a trade answer. I was given a political answer. I said, 'look, I'm the politician, let me worry about the politics. You're the trade rep.'"

USTR Ambassador Katherine Tai and other Administration officials have consistently defended the pivot away from free trade agreements (FTAs) as a "20th century tool," and rather focus on executive agreements or economic frameworks, such as the IPEF which eschew tariff reductions and some provision of comprehensive FTAs.

Speaking at the same Senate Foreign Relations Committee hearing, Under Secretary of State for Economic Growth, Energy, and Environment Jose Fernandez defended the Administration's trade policy position of not pursuing FTAs, citing the APEP. "[Tariffs are] not what's keeping Latin America from growing and the private sector from investing…. If tariffs were all that it took, this wouldn't be an issue. Twelve of the 20 [free trade agreements] that we have are with Latin America, eight of the [Americas Partnership for Economic Prosperity] countries have FTAs already, our average [most-favored-nation] tariffs with Latin America are less than one percent. So, it's not about market access. It's about corruption, it's about lack of transparency, it's about lack of infrastructure, it's about health frameworks that don't work, it's government instability. Those are the things that we're trying to work on in APEP."

Kaine expressed limited enthusiasm for the Administration's approach to APEP stating, "I see [APEP] as a label without a lot of content so far."
Supply Chains
Western Canadian ports deal reached over the weekend
The International Longshore and Warehouse Union (ILWU) Canada and B.C. Maritime Employers Association (BCMEA) issued a joint statement late Sunday saying a tentative deal has been reached with help from the Canada Industrial Relations Board, according to several reports. The agreement concluded a strike at the port of Vancouver and other western Canadian ports that lasted nearly two weeks, involving over 7,400 dock workers and crippling cargo movement at maritime terminals of some of Canada's largest ports.

Recall that ILWU went on strike July 1 and had neared acceptance of an agreement on July 13 before

rejecting

the agreement brokered by a mediator, then rescinded the work stoppage when the Canadian Industrial Relations Board ruled the action was illegal as the union had failed to provide proper 72-hour notice. The Union then issued a 72-hour notice to restart the strike, only to rescind it hours later. Work resumed at ports across BC and has continued since.

The ILWU represents about 7,500 dock workers, who walked off the job on July 1 after failing to reach a new work contract with the British Columbia Maritime Employers Association (BCMEA), which represents the companies involved.

The board of trade in Vancouver, Canada's most important port, has

estimated

the strike has so far disrupted 10.6 billion Canadian Dollars ($8.1 billion) worth of cargo. Several industry groups, including the Canadian Chamber of Commerce and the Forest Products Association of Canada, throughout the past week have demanded action from Prime Minister Justin Trudeau's government to end the strike.
Weekly rail trade data from the Association of American Railroads on the second full week of the first strike showed a decline of 36.2%. During the first week of the strike, there was a decline of 46.2% in U.S.-bound trade year-over-year. The Vancouver and Prince Rupert ports are particularly crucial for U.S. supply chains, with about 15% of American trade coming into Vancouver.
Trade Trends
June goods trade deficit shrinks on declining import demand
The U.S. trade deficit in goods decreased $46.0 billion in June, propelled by decreasing imports. The international goods trade deficit registered at $87.8 billion in June, compared with $87.8 billion in May, a 4.4% decline, the second monthly decline. Exports of goods for June were $162.5 billion, $0.4 billion more than May exports. Imports of goods for June were $250.3 billion, $3.6 billion less than May imports.
WTO
WTO members facilitate imports, reduce trade restrictions, but food export curbs persist
WTO members continued to enable imports and generally avoid the use of trade-restrictive measures, according to the WTO's mid-year

report

on trade-related developments. The positive development was mitigated somewhat by a high number of export restrictions on food, feed, and fertilizers remaining in place despite recent declines in these types of measures. The persistent export restrictions in the food and agriculture space are contributing to ongoing supply uncertainty and price volatility. WTO Director-General Ngozi Okonjo-Iweala has stressed that WTO members must hone in on achievable deliverables, including on food security, at the upcoming 13th Ministerial Conference (MC13) to strengthen the WTO and ensure trade continues to foster growth, resilience, and prosperity.
Speaking at the launch of the report, Okonjo-Iweala said, "The fact that WTO members have been taking more steps to facilitate imports illustrates how trade is a valuable tool for pushing back against inflationary pressures." She continued, "Once again let me call on members to roll back these export restrictions, which contribute to making food prices more volatile—and therefore to making life harder for poor people around the world. Keeping food moving around the world is especially important now in light of the recent termination of the Black Sea Grain Initiative, which will make it harder for grains from that region to reach international markets. We must take care to avoid vicious circles of supply availability concerns leading to more export restrictions and higher prices."

More than half of the 454 trade and trade-related measures in goods that have been implemented by WTO members and observers since the beginning of the pandemic were of a trade-facilitating nature (55.3%) while the rest might be considered trade-restrictive (44.7%).
Members continued to phase out the pandemic-related measures, particularly those which were restricting trade. By mid-May 2023, 83.7% of the export restrictions had been rolled back, leaving 21 restrictions in place.
The trade coverage of trade-facilitating measures introduced during the review period was estimated at $703.7 billion (down from $ 1,160.5 billion in the last report) and that of trade restrictive measures at $110.5 billion (down from $ 278.0 billion).
WTO to review U.S. compliance on olive case
Last week, a WTO Dispute Settlement Body (DSB)

agreed

to a request by the EU to establish a compliance panel to review the U.S.'s implementation of a panel ruling regarding countervailing duties on ripe olives from Spain. In filing the request, the EU reported, "it disagrees with the US suggestion that it has completed the implementation of the ruling through the US final determination adopted on 20 December 2022. The EU said it expects the US to cooperate with the EU and the panel in order to ensure a swift conclusion of the compliance procedure." The U.S. expressed disappointment with the EU but accepted the establishment of a compliance panel and said it "remains willing to engage with the EU to positively resolve this dispute."

In 2019, the EU challenged U.S. countervailing duties on Spanish olives requesting a WTO dispute panel. The dispute panel ruling, released in 2021, largely sided with the EU, determining U.S. measures were inconsistent with WTO requirements in its subsidy investigation and subsequent import duties. The dispute panel concurred with the EU assertion that the U.S. subsidies were specific (i.e. were targeted to a specific company, group of companies or industry) and therefore countervailable.
Sweden contributes to WTO fisheries funding mechanism
Sweden joined an expanding group of WTO members

adding funds

to the WTO Fisheries mechanism to assist developing members and least-developed country members in implementing the Agreement on Fisheries Subsidies. Swedish Ambassador, Mikael Anzén, presented the 5 million Swedish Kroners (approximately $475,000) contribution to WTO Director-General Ngozi Okonjo-Iweala. Anzén said, "Sweden is proud to be able to make a substantial contribution to the WTO Fish Fund with 5 million Swedish Kroners, in the challenging time of an economic recession. The contribution aims to support developing members in their ratification process of this important agreement. Disciplining harmful fisheries subsidies is a crucial element in our common efforts to maintain healthy fish stocks."

Okonjo-Iweala said, "I am very grateful to Sweden for their contribution to the WTO Fisheries Funding Mechanism. Strengthening the pipeline of assistance for developing and LDC members is vital for the effective implementation of the Agreement on Fisheries Subsidies. Sweden's donation significantly bolsters the global effort to safeguard our oceans and ensure prosperity for coastal communities worldwide."
The action follows the recent contributions by the Governments of France, Netherlands and Australia in recent weeks. 1 million Euros were contributed by France and the Netherlands, and 2 million Australian Dollars from Australia to assist the fisheries funding mechanism.