TRADE UPDATE
Food & Agriculture
August 8, 2023
By Michael Anderson, Anderson Global Trade, LLC
HIGHLIGHTS
"If they establish the panel, we will defend ourselves. And if we defend ourselves, we think we are going to win."

–Victor Suarez, Mexico's Deputy Agriculture Minister, referencing USMCA dispute on Mexico's biotech policy banning GM corn
USMCA
U.S., Mexico resolve another auto facility labor dispute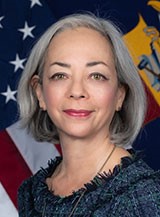 Last week, the U.S. and Mexico

announced

an agreed course of remediation to resolve another USMCA labor dispute involving denials of worker rights, reaching an agreement for the fifth time under the Rapid Response Labor Mechanism. The announcement follows a self-initiated

request

for review the U.S. sent to Mexico on May 31 regarding concerns that workers are being denied the rights of free association and collective bargaining at the Draxton facility in Irapuato.
"This course of remediation requires the reinstatement of a union official who was unlawfully dismissed for advocating for workers and it will help foster a productive workplace. The Government of Mexico has been an outstanding partner and we look forward to continued collaboration in this case. The United States will closely monitor the plan's implementation," Ambassador Tai remarked.

Labor Department Deputy Undersecretary for International Affairs Thea Lee added, "The Biden-Harris administration acknowledges the government of Mexico for their continued collaboration in developing comprehensive actions to remediate denial of rights under the Rapid Response Labor Mechanism. This course of remediation recognizes the importance of union autonomy as key to effective union representation and seeks to establish clear guidelines that will make that a reality at the facility while serving as a model for other workplaces."

Under the course of remediation, the Government of Mexico will ensure that Draxton:

Reinstates a worker terminated due to union activities and that there will be no discrimination, harassment, intimidation, coercion, threats, reprisals, or violence against the worker moving forward.
Provides the terminated worker full back pay and benefits, from the date of termination until the date of reinstatement.
Posts, disseminates, and abides by a public written statement in which Draxton commits to: ensure respect for the rights of freedom of association and collective bargaining; affirm its neutrality on workers' union choices, and guarantee its non-interference in all union activities; and refrain from attempts to influence workers' views on unions or union officials in any way.
Issues transparent guidelines that govern the conduct of personnel at Draxton and implement the commitments of the neutrality statement.
Trains all company personnel and union representatives on the public statement and guidelines and commits to conduct annual trainings moving forward.
Implements a zero-tolerance policy for violations of the guidelines and neutrality statement.
Distributes a printed copy of the current CBA to all company personnel, with new workers receiving it on their first day of work.
​​​​​Maintains a website for workers to access all relevant materials related to trainings, the company's public statement and guidelines, as well as the CBA.
Mexican official confident in biotech and GM corn dispute
Mexico's Deputy Agriculture Minister Victor Suarez, in an interview with Reuters, expressed confidence that Mexico would prevail in a USMCA panel dispute regarding Mexico's biotech policy and GM corn import prohibition. Referring to the present U.S.-requested USMCA consultations, Saurez commented, "If they establish the panel, we will defend ourselves. And if we defend ourselves, we think we are going to win," Suarez further commented that Mexico's present policy "has no commercial impact on the United States."

Recall that on June 2, USTR

requested USMCA

consultations with Mexico regarding the February 2023 Presidential Decree outlining certain biotech policies, including import restrictions on GM corn for utilization in tortilla production, a staple in the Mexican diet. Under USMCA consultation provisions the two trade partners have 75 days to resolve the dispute before the initiating country – the U.S. in this instance – can request a dispute settlement panel to decide the case – August 16 in this instance. Canada also joined the consultations as an "observer."
USMCA dairy dispute panel decision expected soon
A USMCA panel decision in the second U.S.-filed dispute on Canadian dairy policy is expected later this summer or early fall according to Chief U.S. Agricultural Negotiator Ambassador

Doug McKalip

, as reported in Agri-Pulse. Speaking at the Minnesota Farmfest, Ambassador McKalip said USTR is working closely with Canada on the dairy issue and the Administration remains "laser focused" on Canada's compliance with USMCA commitments to ensure America's dairy producers receive full retail access to Canada's market.
IPEF
McKalip touts IPEF benefits for agriculture
Ambassador Doug McKalip, Chief Agricultural Negotiator at USTR, emphasized the potential for reduced trade barriers and improved market access in the Indo-Pacific region for agriculture producers through the current

Indo-Pacific Economic Framework

(IPEF) negotiations. "We have 12 countries that are part of the agriculture chapter and that trade discussion is focused on getting much more reliability and transparency in trading protocols to make sure that we don't have disruptions of trade, to help minimize the overhead costs for exporting to those countries and to provide a lot better and continued market access throughout Asia. So this is a really, really important initiative. I can't underscore the potential economic gains that are located in the Indo-Pacific framework. They can have a really big difference for your bottom line," McKalip said, speaking at the Minnesota Farmfest, according to Politico.
Recall that Commerce Secretary Gina Raimondo confirmed U.S. ambitions to finalize the three pillars of the IPEF by November. Speaking to the Wilson Center, Raimondo said she is "determined" to complete all three pillars under the Department of Commerce's jurisdiction—supply chains, anti-corruption and infrastructure, and decarbonization—leading up to the Asia Pacific Economic Cooperation (APEC) summit in November, hosted in Seattle, WA. USTR Ambassador Katherine Tai and other Administration officials have signaled intentions to complete IPEF's Pillar I on trade in parallel, though Ambasador McKalip described the ambition as a "herculean task".
U.S. – China
U.S. expands UFLPA entity list, release updated strategy
U.S. Customs and Border Patrol (CBP) recently announced the addition of four new companies to the Uyghur Forced Labor Prevent Act (UFLPA)

Entity List

. Specifically, goods produced by Xinjiang Zhongtai Chemical Company Ltd.; Ninestar Corporation, including eight of its Zhuhai-based subsidiaries; Camel Group Company Ltd.; and Chenguang Biotech Group Company Ltd. including one subsidiary, will be "restricted from entering the U.S. because of their work with the PRC government to recruit, transport, transfer, harbor or receive forced labor or members of persecuted groups, including Uyghur minorities, out of the Xinjiang Uyghur region."
Additionally, the inter-agency Forced Labor Enforcement Task Force yesterday released an

updated strategy

. The updated Strategy to Prevent the Importation of Goods Mined, Produced, or Manufactured with Forced Labor in the People's Republic of China specifies that goods produced in Xinjiang or by other companies on the UFLPA Entity List, cannot enter the U.S. market unless the importer can prove, by clear and convincing evidence, the goods were not produced with forced labor.
USTR Katherine Tai noted that, "The Forced Labor Enforcement Task Force represents a whole-of-government effort to implement the Uyghur Forced Labor Prevention Act. Today's additions demonstrate the United States' unwavering commitment to eliminating forced labor, including by ensuring that goods made by forced labor are not imported into our country."

The task force is chaired by the Department of Homeland Security and leads efforts to monitor implementation of the UFLPA and broader efforts prohibiting the importation of goods made wholly or in part with forced labor. Other member agencies are USTR and the departments of labor, state, treasury, justice, and commerce.
In the first year of enforcement under the new law, Customs and Border Protection reviewed more than 4,000 shipments valued at over $1.3 billion.
House Republicans, don't compromise export controls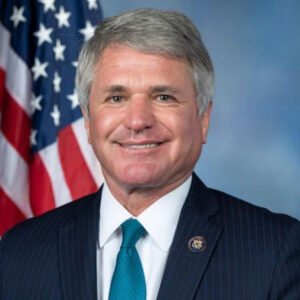 Last week, House Foreign Affairs Committee Chairman Michael McCaul (R-TX), Subcommittee on the Indo-Pacific Chairwoman Young Kim (R-CA), and House Select Committee on the Chinese Communist Party (CCP) Chairman Mike Gallagher (R-WI) called on the Biden Administration to not weaken U.S. export controls as part of a deal regarding China's human rights abuses. In a

letter

addressed to Secretary of State Antony Blinken and Secretary of Commerce Gina Raimondo, the lawmakers expressed concerns following

reports

that the Chinese government demanded the U.S. lift sanctions related to human rights abuses in the Xinjiang Uyghur Autonomous Region to secure a deal on countering Beijing's counternarcotics operation.

"The CCP is using American lives as a bargaining chip to achieve sanctions relief for its human rights abuses…We must be careful not to compromise on our values of basic human rights in exchange for empty promises, which would be a negation of President Biden's very own statement that 'human rights will be the center of our foreign policy'…We do not support lifting export controls or sanctions as a condition for cooperation with the PRC, and we are considering legislation to ensure the Administration cannot circumvent Congress," the lawmakers wrote.
Food Security
Global food prices rise, first increase since April
The Food and Agriculture Organization's (FAO)

Food Price Index

averaged 123.9 points in July 2023, up 1.5 points (1.3%) from June, reversing a downward trend, but remaining 16.6 points (11.8%) below its value in the corresponding month last year. Russia's exit from the Black Sea grain deal last month, India's recent export restriction on rice, and extreme climate events impacting agriculture production, added price pressures and food supply risks.
A rise in the vegetable oils price index was partially offset by a significant decline in the sugar price index, coupled with modest decreases in the price indices for cereals, dairy, and meat, according to the FAO. Other highlights from the report include:

The Vegetable Oil Price Index "averaged 129.8 points in July, up 14.0 points (12.1 percent) from June, marking the first increase after seven months of consecutive declines. This pronounced increase in July was driven by higher world quotations across sunflower, palm, soy, and rapeseed oils. International sunflower oil prices rebounded by more than 15 percent month-on-month, primarily underpinned by renewed uncertainties surrounding the exportable supplies out of the Black Sea region after the decision taken by the Russian Federation to terminate the implementation of the Black Sea Grain Initiative."
The Cereal Price Index "averaged 125.9 points in July, down 0.7 points (0.5 percent) from June and 21.3 points (14.5 percent) below its value a year ago. This month's slight decline stems from a fall in international coarse grain prices, which declined by 4.8 percent from June. International maize prices continued their downward trend due to increased seasonal supplies from ongoing harvests in Argentina and Brazil and potentially higher-than-initially-anticipated production in the United States of America, where conditions slightly improved and the planted area was revised upwards." In contrast, "international wheat prices rose by 1.6 percent, marking their first month-on-month increase in nine months, mainly driven by the uncertainty over Ukraine's exports following the decision taken by the Russian Federation to terminate the implementation of the Black Sea Grain Initiative and the subsequent damage to Ukraine's port infrastructure on both the Black Sea and the Danube River."
The Dairy Price Index "averaged 116.3 points in July, down 0.5 points (0.4 percent) from June, marking the seventh consecutive monthly decline, and standing 30.2 points (20.6 percent) below its value in the same month last year. The decline in July was led by lower quotations for skim milk powder and butter, underpinned by subsided market activities in Europe during the summer holidays and muted interest in import demand in the months ahead due to market uncertainty over the future directions of prices."
The FAO Sugar Price Index "averaged 146.3 points in July, down 5.9 points (3.9 percent) from June, marking the second consecutive monthly decline, but remaining 33.4 points (29.6 percent) above its level in the same month last year. The good progress of the 2023/24 sugarcane harvest in Brazil, and improved rains benefiting soil moisture conditions across most growing areas in India, weighed on world sugar prices in July."
The FAO Meat Price Index "averaged 117.8 points in July, down 0.4 points (0.3 percent) from June and remaining 6.3 points (5.1 percent) below its corresponding month a year ago. International bovine meat prices fell, reflecting higher export availabilities in Oceania, coinciding with subdued import demand in Asian markets amid higher inventories and sluggish internal sales. Poultry meat prices also fell slightly due to increased supplies from leading exporters, despite the persistent impacts of the avian influenza outbreaks in major producing regions."
Vilsack, APEC should advance sustainable and resilient agri-food systems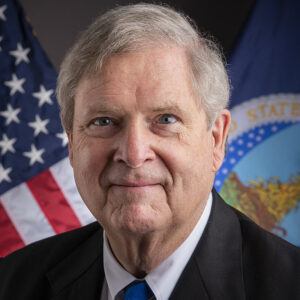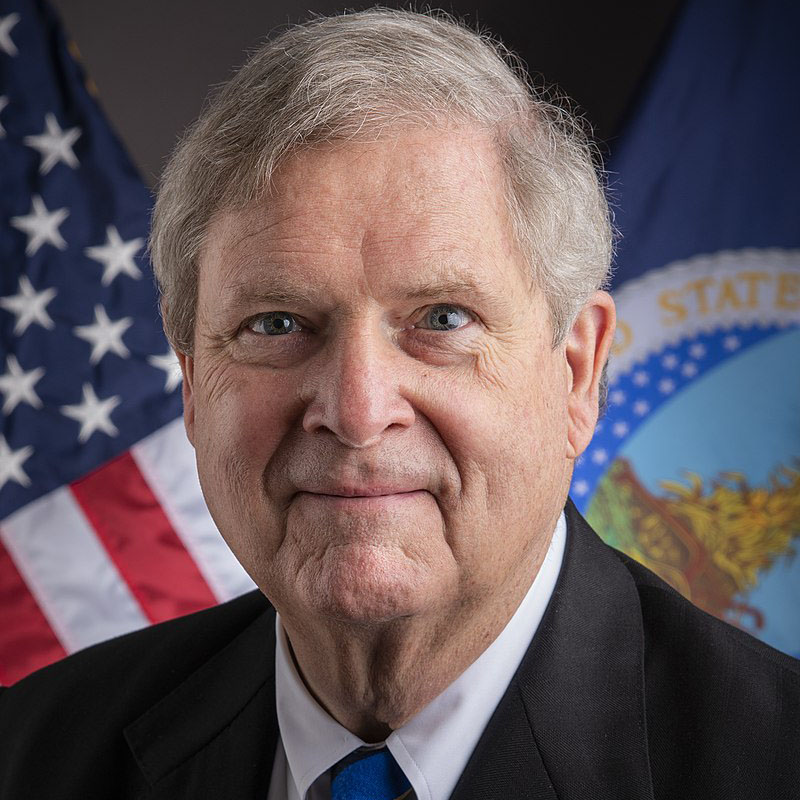 Agriculture Secretary

Tom Vilsack

called on APEC countries to advance economic security through sustainable and resilient agri-food systems. Secretary Vilsack, chairing

APEC's Food Security Ministerial

in Seattle, WA, noted the intersections between agri-food systems, climate change, food security, and sustainable productivity growth.

"The time is now, and together we can achieve sustainable, equitable, and resilient agri-food systems," he told the ministerial. "The APEC shares a commitment to addressing global food needs now so that we can build resilient systems that can absorb future shocks, like pandemics, conflict, severe weather, and climate change," Vilsack said. He continued, "We must work to collaborate with other nations to share best practices and information as we all learn more about how to mitigate and adapt to a changing climate, and in order to produce more, while minimizing environmental impacts, we must leverage innovation and foster new ways of doing things."
Vilsack further highlighted the critical role innovation plays in developing solutions through climate change adaptation and mitigation, sustainable agricultural productivity growth, and global food security, according to a USDA

press release

.
Recent Indian rice export ban to increase food insecurity issues
India's decision to ban the export of non-basmati white rice last month will likely exacerbate other food security issues, including climate related problems and the collapse of the Black Sea Grain Initiative. According to AgriPulse, African countries such as Madagascar, Somalia, Bangladesh, and Yemen rely heavily on grain imports for food supply. These imports have been jeopardized due to the war in Ukraine and now the Indian rice export ban. Somalia consumed 507,000 metric tons of Indian rice last year, according to the United Nations Food and Agriculture Organization. Global rice prices are already beginning to trend upwards since India's export ban, according to AgriPulse.

Recall that India is the world's largest rice exporter. The Indian government likely implemented the ban due to domestic food price concerns from the Black Sea Grain Initiative's failure and a desire to maintain steady food prices in the lead up to the 2024 general election in India.
India's action follows previous government restrictions on wheat and sugar exports to counter rising domestic prices. The rice export restrictions would apply to roughly 25% of India total rice exports, according to a government statement. Rice is a staple for nearly half of the world's population, particularly in Asia, accounting for roughly 90% of global consumption.
African nations, such as Benin, Senegal, Togo, and others are also primary destinations for Indian rice exports and the ban could adversely impact prices and food security in the region. "The move is painful for the trade," said B.V. Krishna Rao, president of the Rice Exporters Association. He noted that rice exports to African nations will be constrained under the ban. "We will request the government to reconsider the ban as soon as the situation improves," he noted.
Trade Trends
2022 world trade weak, but positive WTO reports
Despite a series of crises in the global economy, ranging from the COVID-19 pandemic to the military conflict in Ukraine to inflation, growth in global trade maintained momentum, albeit at a slowing pace in 2022 and remained weak into early 2023, according to the WTO's

World Trade Statistical Review 2023

. The report further noted global trade growth, though diminished, "has been a force for economic recovery and resilience." The WTO cautioned multiple downside risks, "from geopolitical tensions to potential financial instability, are clouding the medium term outlook for both trade and overall output." Highlights from the report, which examined global trade patterns in 2022 include:

"In volume terms, world merchandise trade rose by 2.7% in 2022. The volume figure was well below the 12.4% growth in value terms, reflecting the effect of high global commodity prices."
WTO
Deputy Director Gonzalez bids WTO farewell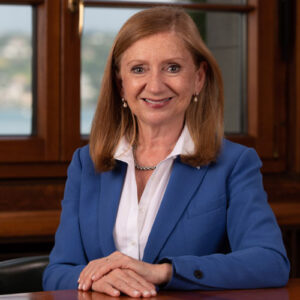 WTO Deputy Director Anabel Gonzalez in a departing

blog wrote

"while there is no magic wand to deliver quick success across the board, my insights into the organization's workings lead me to conclude that the WTO is already adapting to meet the challenges and leverage the opportunities of the 21st century." Gonzales noted that MC13, scheduled for next February in Abu Dhabi, "provides an opportunity for members to take a few additional steps towards an improved WTO" and "addressing the effectiveness of the WTO's dispute settlement system."

She acknowledged the path forward for the WTO will be bumpy, "but the future lies in gradual evolution, not revolution," she writes. "The tools to support this transformation are already emerging and they are being put to good use, bit by bit."
In conclusion Gonzales wrote, "even though the WTO has strong foundations, the multilateral trading system needs to be updated in order to unleash new sources of trade growth, to harness the potential of trade to resolve challenges of the global commons and to manage trade tensions. The WTO of the future will not look like the WTO of today, but 25 years from now we will still recognize the basic principles of building trust through transparency, non-discrimination, fairness and reducing trade costs. Pragmatism will remain the cornerstone of success."
Ms. Anabel González (Costa Rica) served as WTO Deputy Director-General starting in June 2021. She has served as Minister of Foreign Trade of Costa Rica; Special Ambassador and Chief Negotiator; Vice-Minister of Trade and Director-General for Trade Negotiations. She also worked as Director-General of the Costa Rican Investment Promotion Agency (CINDE). Ms. González also served at the World Bank as Senior Director of the Global Practice on Trade and Competitiveness, the WTO as Director of the Agriculture and Commodities Division, and as Senior Consultant with the Inter-American Development Bank.
Ag Economy Barometer
Ag Barometer improves slightly in July
The July

Ag Economy Barometer

improved two points to a reading of 123 building on a strong rebound in May, according to Purdue University and the CME Group. The continued upward trajectory in farmer sentiment in July was principally driven by modestly improved optimism regarding future economic farm conditions, following sharp declines in commodity prices manifested in earlier months of the survey. In contrast, leading concerns for producers going forward remain high input costs followed by rising interest rates and potential lower prices for crops and livestock.

The share of respondents expecting their farm's financial performance to improve this year over last year ticked higher from 14% to 17%, while the share of respondents indicating their financial performance was worse than a year ago dropped from 38% to 30%.
Farmers' longer-term perspective on financial conditions strengthened slightly in July with a one-percentage point increase, and two-percentage point decline in expectations for tougher financial times during the next five-year period.