TRADE UPDATE
Food & Agriculture
August 22, 2023
By Michael Anderson, Anderson Global Trade, LLC
HIGHLIGHTS
"The United States has used the tools provided by the USMCA in attempting to resolve concerns with Mexico's biotechnology measures. Today, the United States is taking the next step in enforcing Mexico's obligations under the USMCA."

–U.S. Trade Representative Katherine Tai referencing the United States' USMCA dispute panel request
USMCA
U.S. requests USMCA panel, elevating GM corn dispute with Mexico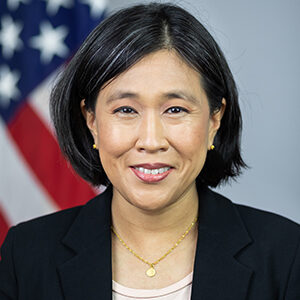 Last week, the Biden Administration

requested

a USMCA dispute settlement proceeding regarding Mexico's biotech policies related to genetically modified (GM) corn, having failed to reach an agreement during USMCA technical consultations. "The United States is challenging measures set out in Mexico's February 13, 2023 decree, specifically the ban on use of biotech corn in tortillas or dough, and the instruction to Mexican government agencies to gradually substitute—i.e., ban—the use of biotech corn in all products for human consumption and for animal feed. Mexico's measures are not based on science and undermine the market access it agreed to provide in the USMCA," according to a

statement

by the Office of the U.S. Trade Representative (USTR). Throughout the request for USMCA technical consultations and the current formal dispute panel, the U.S. maintained that Mexico's decree, re-issued last February, prohibiting the use of GM corn for human consumption is not based on science and violates USMCA commitments.
Ambassador Katherine Tai said in a statement, "The United States has used the tools provided by the USMCA in attempting to resolve concerns with Mexico's biotechnology measures. Today, the United States is taking the next step in enforcing Mexico's obligations under the USMCA. Through the USMCA dispute panel, we seek to resolve our concerns and help ensure consumers can continue to access safe and affordable food and agricultural products. It is critical that Mexico eliminate its USMCA-inconsistent biotechnology measures so that American farmers can continue to access the Mexican market and use innovative tools to respond to climate and food security challenges. Our bilateral relationship with Mexico, one of our oldest and strongest trading partners, is rooted in trust and honesty, and there are many areas where we will continue to cooperate and work together."

Agriculture Secretary Tom Vilsack reiterated the Administration's position that Mexican policies on GM corn are not based on science. "Mexico's approach to biotechnology is not based on science and runs counter to decades' worth of evidence demonstrating its safety and the rigorous, science-based regulatory review system that ensures it poses no harm to human health and the environment. Innovations in agricultural biotechnology play a key role in advancing solutions to our shared global challenges, including food and nutrition insecurity, the climate crisis and the lingering effects of food price inflation. By requesting the establishment of a dispute settlement panel with Mexico, the United States is continuing to exercise its rights under the USMCA to ensure that U.S. producers and exporters have full and fair access to the Mexican market. We will continue to support fair, open, science- and rules-based trade, which serves as the foundation of the USMCA as it was agreed to by all parties," Vilsack said in a

statement

.

The U.S. process for a USMCA dispute settlement panel to hear the trade partners' respective arguments and render a decision will likely carry well into 2024, according to trade experts and stakeholders. Should the panel rule in favor of the U.S., Mexico would be directed to revise its disputed biotech policies, or the U.S. would be authorized to impose retaliatory measures such as increased tariffs on imports from Mexico.
Mexico vows to defend its biotech policies
The Ministry of Economy confirmed the receipt of the USMCA dispute panel on GM corn and reiterated its belief that it remains in compliance with USMCA provisions and that the regulations on transgenic corn have no commercial repercussions. "The Ministry of Economy is prepared to defend the Mexican position before this international panel and demonstrate that the national regulation is consistent with the commitments signed in the treaty and that the challenged measures have no trade challenges," according to a

statement

from the Ministry of Economy.

The Ministry of Economy, the Ministry of Environment and Natural Resources, the National Council of Humanities, Sciences and Technologies, and the Federal Commission for the Protection against Sanitary Risks will go before the panel in defense of Mexico's position.
"The Ministry of Economy reiterates its willingness to comply with the commitments signed in the USMCA, to act in accordance with the law and to represent the national interest," the Ministry wrote.

Mexico imports about $5 billion of corn from the U.S. each year, Mexico's single largest source for corn. The majority of these imports are GM yellow corn used for animal feed.
Lawmakers and industry stakeholders voice support for USMCA panel request
House Ways and Means Committee Chairman Jason Smith (R-MO) issued a

statement

in conjunction with the dispute settlement panel request. It said, "I remain very concerned by Mexico's failure to live up to its USMCA commitments in several sectors, particularly agriculture and energy. I fully expect the Biden Administration to use all available tools to ensure compliance. American farmers rely on stable access to foreign markets, like Mexico, to keep the family farm running. When I met with President López Obrador earlier this year, I made clear that Mexico must follow the rules and treat American farmers fairly. USMCA's new and improved enforcement mechanism was key to the overwhelming bipartisan support the agreement received in Congress. The Biden Administration must use this powerful tool to enforce the agreement in its entirety, not just the labor and environment chapters. Further, this situation is prime evidence for why the Biden Administration's pursuit of fake trade agreements that cannot be enforced when our partners break the rules is setting American workers and businesses up for uncertainty and even financial failure in the future. Ambassador Tai made the right call challenging Mexico's unscientific ban of American agricultural exports."

U.S. Grains Council President and CEO Ryan LeGrand said, "The U.S. Grains Council thanks the Office of the U.S. Trade Representative for requesting this dispute panel through the USMCA. Mexico's policies on biotechnology are not based on sound science and are ultimately designed to block U.S. corn exports. We have had a long and productive relationship with Mexico. It is our number one market for U.S. corn, and we support this action because it will likely be the most expedient way to ensure that positive relationship continues."
"Mexico's decree, which runs counter to scientific findings and is in direct violation of USMCA, is negatively impacting American corn growers. U.S. officials have exhausted every avenue trying to resolve this conflict and are left with no other choice but to turn to a third-party panel in hopes of quickly rectifying this issue. We are deeply appreciative of USTR for standing up for America's corn growers," said Tom Haag, President of the National Corn Growers Association.
American Farm Bureau Federation (AFBF) President Zippy Duvall stated, "AFBF appreciates U.S. Trade Representative Katherine Tai for her continued commitment to ensuring Mexico lives up to its responsibilities under the U.S.-Mexico-Canada trade agreement by allowing fair trade from the United States. Mexico's ban on bioengineered corn is not only a clear violation of USMCA, it also ignores science and denies families in Mexico safe and affordable food. America's farmers are upholding their obligations by meeting demand while achieving important sustainability goals. Mexico must do the same."
Commerce accepting comments on terminating tomato suspension agreement
The Commerce Department will accept public comments related to the recently-opened investigation into possible termination of the Tomato Suspension Agreement with Mexico. In a notice dated Aug. 9, the agency invited "all interested parties to comment on the request to terminate the 2019 Agreement. Commerce requests that comments from interested parties be submitted to Commerce no later than 5:00 p.m. Eastern Time (ET) on September 8, 2023, and rebuttal comments no later than 5:00 p.m. ET on September 25, 2023." Further details can be obtained at (202) 482-0162 or (202) 482-0408.
Last week the agency launched an investigation at the request of Florida tomato growers to terminate the 2019

Tomato Suspension Agreement

with Mexico, which could lead to anti-dumping duties being imposed on Mexican-grown tomatoes. Florida tomato farmers have been at odds with imports of Mexican tomatoes since the signing of NAFTA in 1994. Over the past 27 years, five suspension agreements have been made.

The Florida Tomato Exchange,

stated

that Mexico continues to pursue "loopholes" in the agreement and enforcing the agreement has become untenable. The group emphasized that "In 1994, the year NAFTA was signed, American tomato farmers supplied about 80 percent of the U.S. market; Mexico accounted for around 20 percent. Today, Mexico's share of the U.S. market is almost 70 percent while U.S. producers have approximately 30 percent."
U.S. – Mexico
Mexico raises steel tariffs on non-FTA partners
Mexico imposed higher tariffs on steel imports from countries without a bilateral or multilateral free trade agreement (FTA) to help address "non-market" overcapacity in the sector. Tariffs were temporarily raised from 15% to 25% on certain steel products including rebar, wire rod, hot-rolled coil, cold-rolled coil, coated flat steel, rectangular hollow sections, steel tubes, and others, effective from Aug. 16, 2023 until July 31, 2025, according to

Mexico's Ministry of Economy

.
Mexico's government said the tariffs were necessary "to implement mechanisms that generate stability in the different sectors of the national industry and make it possible to eliminate distortions in trade to safeguard the balance of the global market." The government noted that domestic steel producers continue to face disadvantages stemming from the current international economic situation and lingering adverse effects of the COVID-19 pandemic.

Mexico further announced increased tariffs between 5% and 25% on other products, including aluminum, bamboo, rubber, chemical products, soap, paper, ceramic products, glass, electric material, musical instruments, and furniture.

The Office of the U.S. Trade Representative lauded Mexico's policy move stating, "The United States welcomes Mexico's efforts to address the global non-market excess capacity in the steel sector," according to a

statement

by USTR spokesperson Sam Michel. The statement continued, "The United States looks forward to continuing discussions with Mexico to address the recent surge of imports of steel and aluminum products into the United States and to ensure greater transparency with regards to Mexico's steel and aluminum imports from third countries." The Administration has been calling on Mexico to deal with a recent surge of steel and aluminum imports into the U.S.
U.S. – Colombia
Colombia seeks renegotiated FTA
President Gustavo Petro last week announced he wants to renegotiate the U.S. – Colombia Free Trade Agreement (FTA) to protect Colombian agriculture. "I want to announce publicly that the renegotiation is starting," Petro

said

, speaking to coffee growers while visiting the southern town of Pitalito. "We import almost all of our corn from the United States and Canada. If I wanted to replace that corn with Colombian corn I would create 1.2 million more jobs. In other words, wealth," said Petro. He did not provide specific details on the renegotiations and U.S. trade officials remain publicly silent on the matter.

The Colombian President has raised the specter of import tariffs on U.S. imports drawing sharp comments from critics who contend the U.S. would reciprocate with adverse implications for the Colombian economy.
During the 2022 presidential campaign, Petro frequently mentioned ambitions to revise the bilateral trade agreement with the U.S. to shield Colombian agriculture producers from what he characterized as cheap U.S. imports.
In effect for the past 11 years, the

U.S.-Colombia FTA

established the U.S. as the leading destination for Colombia's exports, $57 billion, or a quarter of Colombia's total exports.
WTO
Ukraine formally accepts Agreement on Fisheries Subsidies
Ukraine formally

deposited

its instrument of acceptance for the Agreement on Fisheries Subsidies, becoming the 15th WTO member to officially

join

the agreement. Dr Ngozi Okonjo-Iweala, WTO Director-General, received Ukraine's instrument during her visit to Kyiv presented by Deputy Prime Minister, Minister of Economy Yuliia Svyrydenko.

"The ratification of the Agreement is an example of Ukraine's responsibility towards ensuring people's welfare not only in Ukraine, but in the whole world. We are honoured to be among the first members accepting the Agreement. I believe that this act will motivate the rest of the members towards submitting their instruments of acceptance. Uniting efforts is important for Ukraine in times of challenges. Our fisheries sector has been severely affected by Russia's aggression. It is currently impossible for us to fish in the Black Sea and the Sea of Azov," said Deputy Prime Minister Yuliia Svyrydenko.

Dr. Okonjo-Iweala said, "I'm extremely pleased to receive Ukraine's formal acceptance of the WTO's Agreement on Fisheries Subsidies in the face of such extraordinary challenges. This significant milestone underscores Ukraine's steadfast commitment to multilateral cooperation and reinforces its resolute endorsement of the WTO's mission for sustainability. I thank WTO members who have already accepted the Agreement and I urge others who have not to do so quickly, ensuring the effective implementation of this groundbreaking Agreement for the preservation of our oceans' sustainability."
WTO panel rules against China's retaliatory tariffs on U.S.
A WTO dispute settlement panel ruled that retaliatory tariffs imposed by China on billions' worth of U.S. imports to counter U.S. steel and aluminum tariffs violated international trade rules. "The Panel found that China's additional duties measure was inconsistent with Article I:1 of the GATT 1994 because…China failed to accord the advantage of lower tariff rates granted to products imported from other countries immediately and unconditionally to products originating in the United States," according to the

WTO

.

Additionally, the panel ruled "that the additional duties measure was inconsistent with Articles II:1(a) and II:1(b) of the GATT 1994 because it resulted in the imposition of ordinary customs duties in excess of those provided in China's Schedule and accorded to imports from the United States treatment less favourable than that provided for in China's Schedule." Full details available in the panel report China — Additional Duties on Certain Products from the United States (DS558).

"China's decision to pursue this dispute highlights its hypocrisy by both suing the United States in the WTO and at the same time unilaterally retaliating with tariffs. The panel rightly rejected China's argument that the U.S. Section 232 actions are safeguard measures that may be 'rebalanced' under WTO rules," USTR spokesperson Sam Michel said in a

statement

. Former President Donald Trump utilized the national security provision of Section 232 of the 1962 Trade Expansion Act to impose initial tariffs on steel and aluminum imports from China and several other trade partners.

In October 2018, the U.S. requested the establishment of a WTO dispute settlement panel. China reported it is reviewing the panel's decision. According to WTO dispute settlement provisions, China may appeal the ruling within the next 60 days. Should China appeal, the move would indefinitely block the case or "appeal into the void" as termed by trade experts, as the WTO appellate body ceased to function in 2019.
China blasts U.S. trade policy at WTO
The week prior to the WTO ruling on China's retaliatory tariffs, China leveled harsh criticisms of U.S. trade policy, contending the U.S. has transformed from a defender to a "destroyer" of the multilateral trading system in a report on U.S. compliance with its WTO commitments. In the

report

, China wrote the U.S. resorted to "unilateralism, protectionism and bullying hegemonism, which has brought severe shocks to the multilateral trading system," destabilizing the global economy.

The 65-page report credits U.S. leadership in forming the multilateral trading system through successive rounds of General Agreement on Tariffs and Trade (GATT) negotiations, including the Uruguay round of trade negotiations. The report emphasized further that the U.S. remains "a principal beneficiary" of the multilateral trading system established under GATT.

The Chinese report identified multiple allegedly harmful U.S. trade and economic policies to the world trading system including:

Undermining the dispute settlement mechanism;
Selectively implementing DSB recommendations;
Challenging the special and differential treatment of developing countries;
Adopting coercive tactics in forcing countries under the guise of so-called national security, human rights, and forced technology transfer;
Abusing the national security exception;
Engaging in economic coercion;
Double standard manipulation on industrial policies;
Long-term implications of industrial protection policies;
Providing large-scale subsidies to domestic industries under the excuse of "addressing climate change" and
Frequently criticizing other members' legitimate industrial policies.

For its part, China contends it continues to work other WTO members "to address the US actions and propositions that have violated the WTO rules and undermined multilateralism, including upholding true multilateralism, promoting restoration of the Appellate Body, safeguarding the legitimate rights and interests of developing members, making good use of policy review and monitoring functions of the WTO, and upholding the authority of the dispute settlement mechanism."

China noted further, "In recent years, economic globalization has suffered setbacks," and that "with rising unilateralism and protectionism, the multilateral trading system with the WTO at its core has encountered serious challenges."
IPEF
IPEF round five listening session this week
The Commerce Department and Office of USTR will convene the first of two stakeholder

listening sessions

this week in preparation for a fifth round of IPEF trade talks. The first session (virtual) will be held on Aug. 24.
Recall USTR and the Commerce Department announced a fifth round of IPEF negotiations will take place Sept. 10-16 in Bangkok, Thailand. Leading the U.S. interagency delegation will be Sarah Ellerman, IPEF Pillar I Chief Negotiator and Assistant USTR for Southeast Asia and the Pacific, and Sharon H. Yuan, U.S. Department of Commerce Counselor and Chief Negotiator for Pillars II-IV, according to a joint USTR and Department of Commerce

statement

.

The agencies noted that "IPEF participants will continue to make progress on negotiations towards high-standard outcomes under Pillars I (Trade), III (Clean Economy), and IV (Fair Economy)." Biden Administration trade officials have signaled an ambition to substantially complete the IPEF in November in advance of the U.S.-hosted Asia Pacific Economic Cooperation (APEC) forum leaders' summit.
Recall the fourth negotiating round was held in Busan, South Korea, from July 9-15, 2023. On May 27, the U.S. hosted delegates from 13 IPEF countries in Detroit, MI, for the IPEF ministerial led by Commerce Secretary Gina Raimondo and U.S. Trade Representative Katherine Tai. Prior rounds were held in Brisbane, Australia (round one, Dec. 10-12, 2022), followed by a special negotiating round on Pillars II-IV in New Delhi, India (Feb. 8-11, 2023), Bali, Indonesia (round two, Mar. 13-19, 2023), and Singapore (round three, May 8-15, 2023).
The

IPEF

negotiating countries, other than the U.S., include Australia, Brunei Darussalam, Fiji, India, Indonesia, Japan, the Republic of Korea, Malaysia, New Zealand, the Philippines, Singapore, Thailand, and Vietnam. Notably, India opted out of negotiations on the Trade Pillar.
U.S. – China
USTR invites comments on China's WTO compliance
The Office of the U.S. Trade Representative (USTR) is soliciting public comments in conjunction with issuing a required annual report on China's implementation of its obligations under the World Trade Organization (WTO). Public comments are being accepted through Sept 20, according to a Federal Register

notice.

Additionally, a public hearing on China's WTO implementation is scheduled for Oct. 4 at 9:30 a.m. ET.
The agency noted that written comments and/or oral testimony should address China's implementation of the commitments made in connection with its accession to the WTO, including, but not limited to, commitments in the following areas:

Trading rights
Import regulation (e.g., tariffs, tariff-rate quotas, quotas, import licenses)
Export regulation
Internal policies affecting trade (e.g., subsidies, standards and technical regulations, sanitary and phytosanitary measures, government procurement, trade-related investment measures, taxes, and charges levied on imports and exports
Intellectual property rights (including intellectual property rights enforcement)
Services
Rule of law issues (e.g., transparency, judicial review, uniform administration of laws and regulations) and status of legal reform
Other WTO commitments

For more details on submitting comments or participating in the public hearing contact Alex Martin, Deputy Director for China Affairs at

[email protected]

or (202) 395-9625.
China joined the WTO on Dec. 11, 2001. In accordance with Section 421 of the U.S.-China Relations Act of 2000 (Pub. L. 106-286), USTR is required to submit, on or about Dec. 11 of each year, a report to Congress on China's compliance with commitments made in connection with its accession to the WTO, including both multilateral commitments and any bilateral commitments made to the United States.
Trade Policy
Ag Trade Mission to Angola
USDA

announced

Department Deputy Secretary Xochitl Torres Small will lead the first-ever U.S. agribusiness trade mission to Luanda, Angola, from Nov. 28 through Dec. 1. "When it comes to trade opportunity, Sub-Saharan Africa is both promising and often over-looked, and the USDA trade mission to Angola presents an incredible prospect for U.S. food and agriculture exporters to expand and explore new business opportunities. Angola is one of the largest markets in Africa, and with imports making up more than half of its food market, Angola is a perfect location for US exporters to introduce more American-made products to African consumers," Ms. Torres Small said.

During the trade mission, "participants will conduct business-to-business meetings with potential buyers, receive in-depth market briefings from Foreign Agricultural Service and industry trade experts, and participate in site visits and other networking opportunities. In addition to meeting with importers in Angola, US participants will also meet with buyers from neighboring Democratic Republic of the Congo and the Republic of the Congo," according to the USDA announcement.
According to the

USDA

, U.S. food and agriculture exports to Angola totaled $236.8 million, making it the seventh-largest African market for U.S. exporters in 2022. U.S. food and agriculture exports to Angola were comprised almost exclusively of consumer-oriented products. In 2022, Angola imported more than $232 million of U.S. poultry and was the sixth largest export destination for poultry products.
"The Angolan market presents strong export opportunities including poultry, pulses and dry beans, wheat and wine," according to the USDA. Participants will also see opportunities for other products, including rice and soy and vegetable oils, and other consumer-oriented products, including beef, pork, sauces and condiments, and distilled spirits.

Interested parties may apply by the deadline by Aug. 25 at https://fas.usda.gov/topics/trade-missions.
Supply Chains
FMC invites comments on maritime transport data exchange
Last week the

Federal Maritime Commission

(FMC) issued a solicitation for comments on questions related to maritime data transmission, accessibility, and accuracy. Topics raised for comment by FMC include carrier concerns regarding sharing additional data to shippers and cargo owners, how shippers can better predict container availability, and identifying the most critical data points for importers and exporters to have accurately and in advance. Specifically, the FMC posed the following question to importers and exporters in the

Federal Register notice

:

What are the data points during the shipping process that are least likely to be available/accurate? What are the most accurate and visible data points?
What data points are the most important to have accurate and in advance to facilitate planning of service? How often do you receive them accurately and in advance? How are changes communicated to you?
What is the best way for you to receive data from carriers/MTOs/etc. ( e.g., EDI, API, email)?
How do you currently receive data from carriers/MTOs/etc. ( e.g., EDI, API, email)?
What share of containers do you believe to be available but when you attempt to pick them up, they are not available? What is the cost impact of these delays?
What share of containers could you have picked up earlier if you had been notified that they were available earlier? What is the cost impact of these delays?

The comment period will close on Oct. 16. For additional detail contact William Cody, Secretary; Phone: (202) 523–5725; Email:

[email protected]

.