TRADE UPDATE
Food & Agriculture
September 12, 2023
By Michael Anderson, Anderson Global Trade, LLC
HIGHLIGHTS
"Recent unilateral protectionist measures by some developed countries coupled with a more general reticence about the multilateral trading system and the WTO is seen as cynical and hypocritical by developing countries. The latter feel that rich countries who have benefited immensely from the multilateral trading system to develop their economies now no longer want to compete on a level playing field and would prefer instead to shift to a power-based rather than a rules-based system."

—WTO Director-General Ngozi Okonjo-Iweala speaking at a conference in Berlin
USMCA
Canada to challenge U.S. softwood lumber duties
Canada will challenge the latest U.S. trade remedy duties on softwood lumber, contending U.S. import tariffs are "unjustified" tariffs and are harming a major sector of the Canadian economy. They too contend that they fuel rising housing costs in both the U.S. and Canadian markets. "For years, the United States has imposed unfair, unjust, and illegal duties on Canadian softwood lumber, hurting Canadian industry and creating rising housing costs in both our countries," Canadian Trade Minister Mary Ng announced in a statement in Bloomberg. The Canadian Government will pursue a two-prong legal approach acting both at the U.S. Court of International Trade (

CIT

) and through

USMCA

under the dispute settlement mechanism.

The CIT, based in New York City, adjudicates U.S. civil action, "arising out of the customs and international trade laws," including antidumping and countervailing duty actions, as established under Article III of the Constitution.

Recall that on Aug. 1 the U.S. Department of Commerce upheld duties against Canadian softwood lumber imports stemming from its administrative review. The agency

announced

a final combined 7.99% duty rate, down from 8.59%, on Canadian softwood lumber imports following January's preliminary results of Commerce's fourth administrative review of anti-dumping and countervailing duty orders. The U.S. has imposed import duties on Canadian imports since 2015 when a softwood lumber agreement between the two countries expired.
At the time, Ng said the Canadian government is "very disappointed" by the continuation of "unwarranted and unfair" duties. "An immediate negotiated solution to this long-standing trade issue is in the best interests of both our countries. Canada is disappointed that the United States is not meaningfully engaging in discussions on a return to predictable cross-border trade in softwood lumber," Ng said in a

statement

.

In contrast, the U.S. Lumber Coalition praised Commerce's decision to maintain the duties. "The softwood lumber trade cases help offset Canadian lumber subsidies and dumping, allowing U.S. lumber manufacturers to compete in a fair market, invest in their businesses, and supply more U.S. lumber milled by U.S. workers to build U.S. homes,"

said

Andrew Miller, Chairman of the U.S. Lumber Coalition and CEO of Stimson Lumber. Miller added, "Continued full enforcement of the U.S. trade laws by the Commerce Department and the International Trade Commission is exactly what must happen for enduring expansion of U.S. lumber manufacturing and availability to meet demand to build more American homes."
Mexico accepts USMCA labor rights request for services sector
Mexico officially confirmed its acceptance of a U.S. request to review allegations that a Mexico City-based airline is violating pilots' worker rights, advancing the first-ever USMCA worker rights complaint in the services sector. Mexico's Economy Ministry said it had informed the Office of the USTR its acceptance of the Biden Administration's request, "regarding an alleged denial of rights to freedom of association and collective bargaining at Aerotransportes Mas de Carga (Mas Air) located in Mexico City," according to an informal translation.

"From the admission of this request, the Ministry of Labor and Social Welfare has a period of 35 days to conduct an internal investigation to determine the existence or not of a denial of rights to freedom of association and collective bargaining in the company. The Government of Mexico reiterates its commitment to effectively apply labor legislation, as well as the relevant provisions established in the Treaty between Mexico, the United States and Canada (T-MEC), thereby guaranteeing compliance and protection of rights. groups of the country's working people," according to an

unofficial translation

.

Recall last month the Biden Administration

announced the pursuit

of the first ever USMCA Rapid Response Labor Mechanism (RRM)

review

of labor rights denial in the services sector this week. At issue is whether pilots at Aerotransportes Mas de Carga (

Mas Air

), a Mexico City-based airline that provides cargo transportation services, are being denied the right to freedom of association and collective bargaining. The USTR action marks the thirteenth time the U.S. has formally invoked USMCA's RRM.
Mexico
Mexico set to elect first female president
The pool of candidates for Mexico's presidential election in 2024 has narrowed to two women after the governing Morena party chose Claudia Sheinbaum to run against the opposition party candidate, Senator Xóchitl Gálvez. "We can already say today: Mexico, by the end of next year, will be governed by a woman," said Jesús Silva-Herzog Márquez, a political scientist at Mexico's Monterrey Institute of Technology, adding that it was an "extraordinary change" for the country.

Gálvez is backed by a three-party coalition including the Institutional Revolutionary Party (PRI). She was raised in the southern state of Hidalgo and moved to Mexico City to accept a scholarship to study computer science. She launched a successful information technology business before entering politics.

Sheinbaum is a former mayor of Mexico City and has strong ties to current President Manuel Lopez Obrador. She served as Mexico City's Secretary of the Environment overlapping with Obrador's tenure as mayor of Mexico City. A native of Mexico City, Sheinbaum holds a degree in physics and a PhD in energy engineering.

This summer, the Morena party expanded its control in state government offices, taking several governing seats from the main opposition party, PRI. They gained control of 23 out of 32 states, up from 7 seats in 2018.
WTO
Trade a solution to food security and sustainable development
The WTO's 13th Ministerial Conference (MC13), scheduled for February 2024 in Abu Dhabi, will provide a unique opportunity to ensure that trade contributes to strengthening global food security,

said

Deputy Director-General (DDG) Jean-Marie Paugam. Speaking at the International Conference on Agricultural Trade Policy in Beijing, Paugam emphasized that MC13 is a pivotable platform for achieving enhanced food security and sustainable development through trade.
Paugam emphasized that after a surge in export restrictions amidst the global pandemic, WTO members are heeding the call for restraint to focus on global insecurity but, more progress is needed. He noted the WTO monitors export restrictions imposed by its members on food, feed, and fertilizers and the trend has shown that these were kept under control and even fell from their initial level. He highlighted that as of Aug. 25, out of 110 such export restrictions imposed since the start of the war in Ukraine, 44 were phased out, bringing the total number down to 66. "So, there's significant room for improvement — but we're going in the right direction so far. Trade can, and must, help us respond to the food security and sustainable development challenges we face," he added.
Paugam called on trade and agriculture ministers to resolve policy differences and make progress on stalled negotiations on agriculture pointing to the G20 and the UN General Assembly this month as a vital opportunity.
New Zealand formally accepts Agreement on Fisheries Subsidies
New Zealand formally

deposited

its instrument of acceptance for the Agreement on Fisheries Subsidies, becoming the 17th WTO member to officially

join

the agreement. Dr. Ngozi Okonjo-Iweala, WTO Director-General, received New Zealand's instrument presented by Trade and Export Growth Minister Damien O'Connor.

"I am very pleased to deposit New Zealand's instrument of acceptance for the WTO Agreement on Fisheries Subsidies. This agreement will have a tangible impact on the health of our oceans by prohibiting harmful subsidies to illegal, unreported and unregulated fishing, fishing overfished stocks, and fishing on the unregulated high seas. It shows that trade can and must be part of the solutions to our global sustainability challenges. As Minister-facilitator for the negotiation it was a privilege to support Members in reaching agreement on this landmark deal at MC12, especially given its significance for our Pacific region," said O'Connor.
Okonjo-Iweala said, "I am happy to welcome New Zealand into the growing list of WTO members that have formally accepted the Agreement on Fisheries Subsidies. I am also grateful for New Zealand's donation of CHF 100,048 to the Fisheries Funding Mechanism. These actions add to New Zealand's important contributions to the WTO's work to establish global rules against harmful fisheries subsidies. I am hopeful this will encourage more countries in the Oceania region and the rest of the world to formally accept the Agreement, support its implementation, and usher in the speedy entry into force of the WTO's historic agreement for ocean sustainability."

With New Zealand's instrument of formal acceptance, the WTO has received nearly 40% of the acceptances needed for the Agreement to enter into force. Acceptances from two-thirds of the WTO members are needed for the Agreement to come into effect.
WTO Director-General criticizes developed nations' protectionism
WTO Director-General Okonjo Iweala called on developed nations to close the divide on economic development through greater integration of less developed economies in global supply chains rather than decoupling or pursuing protectionist trade policy. "Recent unilateral protectionist measures by some developed countries coupled with a more general reticence about the multilateral trading system and the WTO is seen as cynical and hypocritical by developing countries," Okonjo-Iweala said speaking at a conference last week in Berlin, Germany. She added, "The latter feel that rich countries who have benefited immensely from the multilateral trading system to develop their economies now no longer want to compete on a level playing field and would prefer instead to shift to a power-based rather than a rules-based system." She continued, "The right response is to de-concentrate, diversify and deepen global trade by bringing more countries and communities from the margins to the mainstream. Extending global production and trade networks to Africa, Latin America and Asia would make them simultaneously more resilient to localized shocks and more inclusive in socio-economic terms."
U.S. – EU
Tariffs on steel overcapacity considered as GSA talks intensify
EU trade chief Valdis Dombrovskis confirmed that U.S. and EU are in "intense engagement both at political and experts' level, working on the conclusion of global sustainable agreement." The agreement "is still within reach" by the October deadlines, the EU trade official added.
As part of the steel and aluminum discussion to final a Global Sustainable Agreement (GSA), the U.S. had

proposed

joint tariffs to hit steel produced with high carbon emissions and global steel overcapacity, while allowing for preferential access for the arrangement's participants that meet its standards.

Any new tariffs would particularly impact Chinese steelmakers. China, as the world's largest producer of steel, accounting for more than half of global crude steel making, according to

data

from the Organization for Economic Cooperation and Development (OECD), would be particularly impact under the contemplated tariff framework.

One of the challenges establishing a tariff framework for steel producing high carbon emissions rests on measurement tools for emission intensity. The EU has a measurement system, while the U.S. lacks a similar framework.
The Biden Administration requested the U.S. International Trade Commission for an

investigation

into the intensity of emissions in its steel and aluminum industries, though not scheduled for completion until January 2025. Separately, the EU is working to determine which third-country systems could be deemed equivalent to its own. Ultimately, the EU and U.S. ideally aim to harmonize their respective measures as part of the GSA in the longer term not likely attainable by the October GSA deadline.
IPEF
IPEF supply chains text released
The long-awaited text of the IPEF's supply chain negotiations (Pillar II) was released last week by the Commerce Department. "The IPEF Supply Chain Agreement further delivers on President Biden's commitment to revitalize American manufacturing and strengthen the critical supply chains our workers, companies, and consumers rely on," said Secretary of Commerce Gina Raimondo in conjunction with the

announcement

. She continued, "By working toward finalization of this monumental Agreement, the United States is taking an important step forward to fortify bonds with our partners throughout the Indo-Pacific. Working in lockstep, we will be prepared to best address our shared economic challenges together."

According to the Commerce Department, "The proposed Supply Chain Agreement is designed to enable IPEF partners to work together collaboratively to make supply chains more resilient, efficient, transparent, diversified, secure and inclusive, including through information exchange, sharing of best practices, business matchmaking, collective response to disruptions and supporting labor rights. The aim is to create a commercial environment among IPEF partners that will make supply chains more competitive, according to Commerce. It is also designed to facilitate a reliable supply of critical goods during a time of crisis, working to ensure that US companies have access to key inputs and that US workers will not face unnecessary furloughs and work stoppages due to supply chain disruptions. Supply Chain Bodies."

The agency further noted that, "Senior government officials from IPEF partners would form an IPEF Supply Chain Council responsible for overseeing collaboration on supply chain issues across the Indo-Pacific. This work would center around "critical sectors" and "key goods" identified by each partner as essential to its national security, public health and safety, or the prevention of widespread economic disruptions. The Council, envisioned to meet at least annually, would collaborate and organize teams of experts to assess capabilities, map supply chains, identify bottlenecks, and explore options for diversification of concentrated sources of supply for sectors and goods of shared interest."

Another key component of the text notes, "the Agreement would establish a unique tripartite IPEF Labor Rights Advisory Board, with government, worker, and employer representatives. The Board would work to identify labor rights concerns across IPEF supply chains and develop recommendations and issue technical reports on specific sectors. The Board also could publish business advisories, best practices, and other relevant information. The Agreement also would commit each IPEF partner to establishing a mechanism for receiving allegations of labor rights inconsistencies at individual facilities in another IPEF country and establish a process for the IPEF partners to work together to address any allegations."

 The full text of the IPEF Supply Chain Agreement is available

here

.
U.S. – India
U.S., India resolve remaining WTO dispute on certain ag products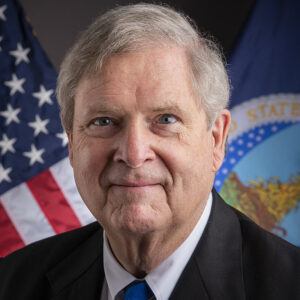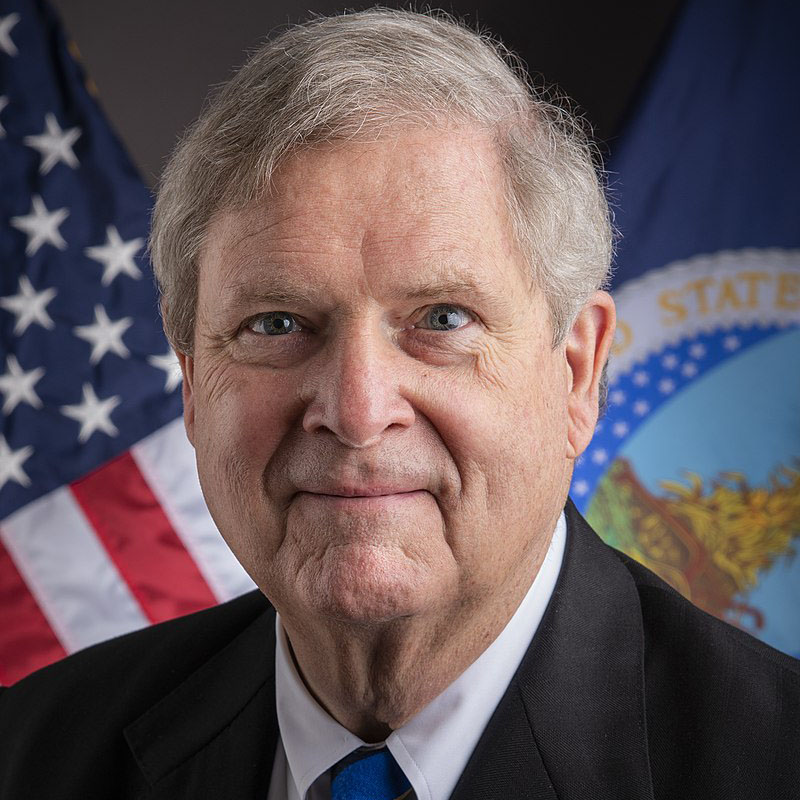 The U.S. and India

announced

an agreement settling their last outstanding bilateral WTO dispute, involving India's ban on certain U.S. poultry exports because of avian flu concerns. As part of the agreement, India has agreed to reduce tariffs on certain U.S. products—including frozen turkey, frozen duck, blueberries, and cranberries. "Resolving this last outstanding WTO dispute represents an important milestone in the U.S.-India trade relationship, while reducing tariffs on certain US products enhances crucial market access for American agricultural producers," US Trade Representative Katherine Tai said. The announcement comes on the heels of President Biden's meeting with Indian Prime Minister Narendra Modi in New Delhi.

U.S. Agriculture Secretary Tom Vilsack lauded the resolution leading to India's tariff reductions on U.S. several U.S. agriculture products

s

tating

, "We welcome today's news that India has agreed to reduce tariffs on its imports of U.S. turkey, duck, cranberries and blueberries, creating new market opportunities for U.S. producers and exporters in the world's most populous nation. He continued, "Today's announcement, leading into President Biden's participation in the G20 leaders' summit in New Delhi, follows the lifting of India's retaliatory tariffs on U.S. apples, chickpeas, lentils, almonds and walnuts, a development that had been announced earlier this summer and took effect this week. While important progress has been made, significant tariff and nontariff barriers to American agricultural products accessing the Indian market remain. I look forward to continuing to work with Ambassador Tai to address these barriers and strengthen the trade relationship between the United States and India."
Section 301
USTR extends section 301 tariff exclusion
The U.S. Trade Representative's Office

announced

last week the extension of 352 reinstated exclusions and 77 Covid-related exclusions to the Section 301 tariffs on Chinese products while also continuing its statutory four-year review of the tariffs. The tariff exclusions are being extended until Dec. 31. They were previously set to expire Sept. 30.
Supply Chains
West Coast ports labor contract ratified
Late last week, west coast dockworkers voted to ratify a long-term employment contract that was agreed upon earlier this summer. The ratification vote formalizes the tentative agreement reached in June. This was preceded by multiple work stoppages and West Coast supply disruptions, but ultimately concluding 13 months of negotiations that began in May 2022.

Members of the International Longshore and Warehouse Union (ILWU) voted 75% in favor of approving the new 6-year agreement that will expire on July 1, 2028. Last week, the voting results were certified by the ILWU's Coast Balloting Committee, which was chosen by Coast Longshore Division Caucus delegates elected from each of the 29 west coast ports.
ILWU International President Willie Adams lauded the contract ratification

stating

, "The negotiations for this contract were protracted and challenging… I am grateful to our rank and file for their strength, to our Negotiating Committee for their vision and tenacity, and to those that supported giving the ILWU and PMA the space that we needed to get to this result…The new agreement protects good-paying jobs in 29 West Coast port communities, maintains health benefits, and improves wages, pensions and safety protections."

The labor contract expires on July 1, 2028. The new contract includes a 32% pay increase over the duration of the agreement as well as a one-time bonus for working through the early days of the COVID pandemic.
Food Security
Global food prices soften in August
The Food and Agriculture Organization's (FAO)

F

ood Price Index

averaged 121.4 points in August 2023, down 2.6 points (2.1 percent) from July, returning to a downward trajectory over the past year. The August index is as much as 38.3 points (24.0 percent) below its peak reached in March 2022. Declining price indices for dairy products, vegetable oils, meat, and cereals were partially offset by a moderate increase in the sugar price, according to the FAO. Other highlights from the report include:

The Cereal Price Index, "averaged 125.0 points in August, down 0.9 points (0.7 percent) from July and standing 20.6 points (14.1 percent) below its value a year ago. International wheat prices fell by 3.8 percent, mostly reflecting higher seasonal availability from ongoing harvests in several leading exporters in the northern hemisphere. International coarse grain prices also declined in August by 3.4 percent. Maize prices fell for the seventh consecutive month, hitting their lowest value since September 2020, underpinned by ample global supplies from a record harvest in Brazil and the start of the harvest in the United States of America."
The Dairy Price Index, "averaged 111.3 points in August, down 4.6 points (4.0 percent) from July, marking the eighth consecutive monthly decline, and as much as 32.1 points (22.4 percent) below its corresponding value last year. In August, international prices across all dairy products declined, with whole milk powder prices falling the most, influenced by abundant supplies especially from Oceania amid seasonally rising production, together with a slowdown in the pace of imports by China, although import volumes remained relatively high."
The FAO Meat Price Index, "averaged 114.6 points in August, down 3.6 points (3.0 percent) from July and 6.5 points (5.4 percent) from its value a year ago. International prices of all meat types fell in August, with the steepest drop registered for ovine meat, principally underpinned by a surge in export availabilities, mainly from Australia, and weaker demand from China. Pig meat prices declined, driven primarily by subdued import demand from leading importers, in tandem with abundant export availabilities in Europe amid limited internal sales."
The FAO Vegetable Oil Price Index, "averaged 125.8 points in August, down 4.0 points (3.1 percent) month-on-month after a short-lived increase in July. The decline reflected lower world prices across palm, sunflower, soy and rapeseed oils. International palm oil prices fell moderately in August, mainly underpinned by subdued global import purchases as well as seasonally rising outputs in leading producing countries in Southeast Asia."

The FAO Sugar Price Index, "averaged 148.2 points in August, up 1.9 points (1.3 percent) from July and as much as 37.7 points (34.1 percent) from its level in the same month last year. The increase in world sugar prices was mainly triggered by heightened concerns over the impact of the El Niño weather phenomenon on global production prospects. In India, below-average rains in August were detrimental to sugarcane crop development, while persistent dry weather conditions in Thailand are expected to negatively affect the 2023/24 sugar production."
Trade Policy
USTR extends comment period on worker-centered trade policy
Last week the U.S. Trade Representative's Office (USTR) extended the deadline for public comments regarding the Biden Administration's efforts to develop an "inclusive, worker-centered trade policy," to Sept. 29. In the a

Fed

eral Register notice

(FRN), the agency extended the original Aug. 11 comment deadline stating, "To develop inclusive objectives and positions in all trade and investment policy areas for both enhanced engagement and subsequent negotiations, USTR is extending the 60-day comment period," and noted that, "Comments will inform USTR on "how to design trade and investment policy to expand the benefits of trade to underserved and marginalized communities in the United States and trading partners that share concerns about rising inequality." Nearly 1,500 comments were received prior to the original August deadline according to the report. As of the original mid-August deadline, the agency received nearly 1,500 comments.

Recall last June, USTR launched the initial public comment process via an

F

RN

seeking input and recommendations on, "how all U.S. trade and investment policy actions, including responsible business conduct, could advance racial and gender equity and support for historically underserved communities." The agency said that "Consistent with USTR's

Strategic Plan

and the

President's Trade Agenda

, the inclusive trade FRN requested public guidance on U.S. trade policy, actions, tools, resources, best practices, structures, and capacity to develop to advance equity. It also questions whether there are policies, provisions, or actions that are detrimental to advancing equity."
USTR
USTR names Trick as acting AUSTR for Europe
The Office of the U.S. Trade Representative (USTR) nBryant Trick as Acting Assistant United States Trade Representative (AUSTR) for Europe and the Middle. A long-time civil servant,

Trick

previously served for 15 years at USTR as a Deputy Assistant United States Trade Representative (DAUSTR), as DAUSTR for Korea in the Office of Japan, Korea, and APEC Affairs, and as DAUSTR for Market Access in the Office of Small Business, Market Access, and Industrial Competitiveness.
As DAUSTR for Korea, Bryant was responsible for developing and coordinating trade policy toward Korea. He also monitored the implementation of the U.S.-Korea Free Trade Agreement. In addition, Bryant also worked on the negotiation, implementation, and enforcement of the U.S.-Korea Free Trade Agreement, negotiated resolutions to bilateral trade issues, and worked to enhance U.S.-Korea cooperation on global trade issues.

Prior to joining USTR, Trick served for nearly 12 years as a Foreign Service Officer with the Department of State. His posts included being the Deputy Director of the Office of Austria, Germany, Switzerland, and Liechtenstein Affairs, senior trade policy officer at the U.S. Embassy in Seoul, environment and science policy officer at the U.S. Embassy in Berlin, and worked on human rights, democracy, and rule of law issues in the U.S. Embassy in Kyiv.
USTR's Office of Europe and the Middle East seeks to enhance bilateral trade and investment relations with the countries of the European Union (and its Member States), non-EU European countries, and the Middle East (including the northern tier of Africa), the agency noted.
Trade Trends
Trade deficit in goods and services widens in July
The goods and services deficit registered $65.0 billion in July, up $1.3 billion (or 2.0%) from $63.7 billion in June, the Census Bureau reported last week. The uptick in the monthly trade imbalance was propelled by rising import demand as the value of imported goods outpaced growth in exports. The July increase in the goods and services deficit reflected an increase in the goods deficit of $2.0 billion to $90.0 billion and an increase in the services surplus of $0.7 billion to $25.0 billion. Additional details released by the

Census Bureau

:

July exports were $251.7 billion, $3.9 billion more than June exports. July imports were $316.7 billion, $5.2 billion more than June imports.
Year-to-date, the goods and services deficit decreased $128.3 billion, or 21.4 percent, from the same period in 2022. Exports increased $27.3 billion or 1.6 percent. Imports decreased $101.0 billion or 4.3 percent.
Year-over-year, the average goods and services deficit decreased $22.9 billion from the three months ending in May 2022. Average exports increased $0.3 billion from May 2022 while average imports decreased $22.6 billion from May 2022.
Framed in the context of a three-Month moving averages, the goods and services deficit decreased $2.7 billion to $65.2 billion for the three months ending in July. Average exports increased $0.8 billion to $249.1 billion in July. Average imports decreased $1.9 billion to $314.3 billion in July.