TRADE UPDATE
Food & Agriculture
October 3, 2023
By Michael Anderson, Anderson Global Trade, LLC
HIGHLIGHTS
"Trade cannot solve all of our problems, but institutions like the @WTO can and should be a part of the solution and help more people share in more of the benefits of increasing economic growth."

—Ambassador Katherine Tai, tweet in conjunction with remarks at the Center of Strategic International Studies
USMCA
U.S. invokes another USMCA worker rights review with Mexico
For the 14th time, the U.S. is requesting Mexico to review worker conditions invoking USMCA labor rights provisions known as the Rapid Response Labor Mechanism (RRM). Specifically, whether workers at the Teklas Automotive facility in Aguascalientes, which manufactures automotive parts, are "being denied the right to freedom of association and collective bargaining," according to a USTR

statement

.

In conjunction with the

request

, which was based on a petition filed with the Office of USTR, USTR Ambassador Katherine Tai stated that "Once again, we are utilizing the RRM to address a serious violation of workers' rights—employer terminating workers for engaging in union activity. Today's action underscores the United States' unceasing commitment to using the tools established in the USMCA to protect workers' rights to organize for and join the union of their choice. We look forward to working closely with the Government of Mexico to resolve the issues present in this matter."
Thea Lee, Deputy Under Secretary for International Affairs at the U.S. Department added, "Mexican law offers robust protections on the right to form unions. Today's decision sends a strong message to employers that dismissals in retaliation for protected union activity will not be tolerated. We look forward to our continued collaboration with the Mexican government in addressing these issues."

The petition alleged that Teklas threatened and dismissed workers in retaliation for undertaking union organizing activity. Teklas supplies global automotive fluid circulation systems for original equipment manufacturers. Its Aguascalientes plant employs 600 workers.

As outlined in USMCA provisions, Mexico has 10 days to agree to conduct a review and, if it agrees, 45 days from today to complete the review. Status and details of all 14 RRM requests undertaken by the Biden Administration are available

here

.
U.S. – Mexico
Lawmakers urge Congress to end tomato suspension agreement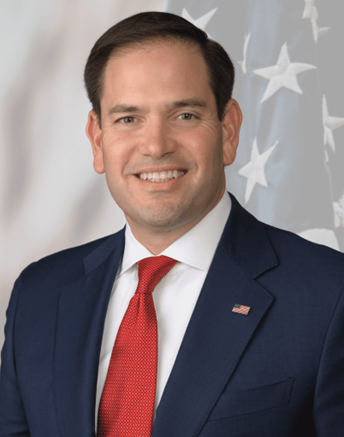 Last week, a bipartisan contingent of lawmakers, led by Senator Marco Rubio (R-FL) and Congressman Jim Costa (D-CA) sent a letter to Commerce Secretary Gina Raimondo requesting termination of the 2019

Tomato Suspension Agreement

with Mexico. In the

letter

, the bipartisan group of almost 60 Congressional Members contended that Mexican exporters continue to dump tomatoes into the U.S. market in violation of the current suspension agreement.

"Despite the good faith efforts of the U.S. Department of Commerce to enforce the 2019 Suspension Agreement, Mexican tomato exporters are using the Suspension Agreement as a cover to conduct unfair trade practices, which are destroying the domestic tomato industry," the letter's authors noted. "The Commerce Department has already documented over a hundred violations of the 2019 Suspension Agreement, including continued dumping. The Suspension Agreement is not working and cannot be modified to work under existing law, so antidumping duties must be imposed to sufficiently remedy ongoing injury to the domestic tomato industry."
The lawmakers emphasized that Mexican imports accounted for about 20 percent of the U.S. market in 1991, but the volume of tomato imports from Mexico has increased 380 percent. "Small family operations have been hit particularly hard, and the impacts have been profoundly damaging to rural economies. After 27 years, it is clear that the loopholes in the suspension agreements being exploited by Mexican producers cannot be closed, and the domestic industry will face further material injury if the necessary actions are not taken. Immediate termination of the 2019 Suspension Agreement and imposition of antidumping duties is necessary to stop the destruction of the American tomato industry by unfairly traded Mexican tomatoes," they wrote.
Recall last month the Department of Commerce opened an investigation at the request of Florida tomato growers into violations of the 2019 Tomato Suspension Agreement, which could lead to anti-dumping duties being imposed on Mexican-grown tomatoes. In June, Florida tomato growers filed the request to terminate the 2019 Tomato Suspension Agreement with Mexico. The 2019 agreement suspended anti-dumping duty investigations on fresh Mexican tomatoes. Florida tomato farmers have been at odds with imports of Mexican tomatoes since the signing of NAFTA in 1994. Over the past 27 years, five suspension agreements have been made.
Tai, Buenrostro discuss steel, energy, and telecom
In advance of the U.S.- Mexico High Level Economic Dialogue (HLED), USTR Ambassador Katherine Tai met with Mexico's Secretary of Economy Raquel Buenrostro to discuss enhanced monitoring of steel and aluminum trade, according to a USTR

readout

. For the past few months, the U.S. has communicated concerns with Mexico's elevated steel and aluminum exports. The two leaders agreed to "work towards the reinstatement of Mexico's export monitoring regime." Tai and Buenrostro further discussed ongoing USMCA consultations on Mexico's energy policies, and Tai raised U.S. certain telecommunication policies in Mexico. Notably no indication the two leaders discussed the ongoing biotech dispute involving Mexico's prohibition of GM corn imports to produce tortillas.
U.S. – China
Bill would reduce supply chain dependency on China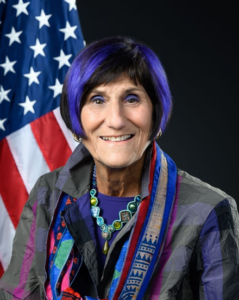 Representatives Rosa DeLauro (D-CT) and Jim Banks (R-IN) introduced legislation to create an Office of Economic and Security Preparedness and Resilience for supply chains, with a particular ambition on reducing America's dependence on China. Inspired by a recommendation from the U.S.-China Economic and Security Review Commission's 2022 Annual Report to Congress, the proposed legislation would set priorities to ensure resilient U.S. supply chains and robust domestic production in sectors vital to national security.

"Our overdependence on foreign manufacturing has hampered our ability to quickly respond to supply chain challenges and meet the needs of America and its citizens. There is no reason we should depend on foreign adversaries for essential goods – from technology to critical minerals, to ingredients for our lifesaving drugs. The SHIELD Act is needed legislation that will safeguard our supply chains from China and the CCP and provide the United States with the tools needed to help chart a path to outcompete China," Congresswoman DeLauro said.
Banks added, "As the COVID-19 pandemic made horribly clear, America's reliance on China for making basic things like medicine and critical minerals is a huge liability. Our bill would shine a light on where other such vulnerabilities exist and help revitalize our industrial base to fix them."
Aaron Friedberg, Co-Director of the Center for International Security Studies at Princeton University, commented on the national security implications of the proposed legislation. "This legislation will help the U.S. government identify and address two dangerous vulnerabilities: excessive dependence on imports of parts and materials critical to the nation's security and inadequate domestic capacity to produce the large quantities of arms and equipment that might be needed to fight and win a future war."
WTO
WTO 13th Ministerial should deliver for LDCs
WTO Director-General Okonjo-Iweala called on WTO members to focus on trade priorities for "Least Developed Countries" (LDCs) as part of outcomes for the 13th Ministerial (MC 13) planned for next February. Okonjo-Iweala stressed the need for broader trade and development discussions and ambitions. "We need to keep examining development-related matters across the spectrum of the WTO — from regular Committee work to trade negotiations to dispute settlement," she said. "We also need to keep making progress on the second wave of fisheries negotiations," she added.
The WTO leader's remarks were conveyed at the 6th South-South Dialogue on Least-Developed Countries (LDCs) and Development in Lausanne, Switzerland. Nearly 80 delegates from LDCs and their development partners "took part in the event to discuss trade and development priorities ahead of MC13, which will be held in February 2024. LDC graduation, trade support and WTO reform featured prominently in members' discussions," according to a WTO

news release

.
China appeals WTO ruling on section 232 retaliatory tariffs
As expected, China appealed the dispute panel ruling in a case brought by the U.S. regarding China's retaliatory duties in response to U.S. section 301 tariffs. China's action, termed by several trade experts as "appealing into the void," effectively place the case in limbo given the absence of a functioning WTO appellate body. As noted by the WTO, "Given the ongoing lack of agreement among WTO members regarding the filling of Appellate Body vacancies, there is no Appellate Body Division available at the current time to deal with the appeal." In the appeal

notification

, China contends that a member self-declaration of safeguard disciplines should not go unchecked and that further due process to settle disagreements on what constitutes a safeguard are warranted. China further noted that in the absence of an operating appellate body, "China will await further instructions from the division, when it may eventually be composed, or the Appellate Body, regarding any further steps to be taken by China in this appeal."

The full panel report, "China — Additional Duties on Certain Products from the United States" (DS558), was issued on Aug. 16, 2023, and China's appeal was circulated to WTO members on Sept. 20, 2023.
U.S. – EU
U.S. – EU summit set for October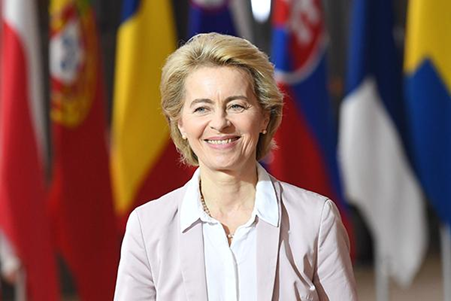 The White House announced that President Joe Biden will meet with European Council President Charles Michel and European Commission President Ursula von der Leyen on Oct. 20, 2023. "The leaders will review the strong cooperation between the United States and the European Union, including our shared commitment to support Ukraine as it defends its sovereignty and to impose costs on Russia for its aggression," according to a White House

statement

. "They will advance US- EU efforts to accelerate the global clean energy economy based on secure, resilient supply chains, and will continue cooperation in critical and emerging technologies, including digital infrastructure and artificial intelligence. They will also review joint activities to strengthen economic resilience and to address related challenges."
Notably, the summit occurs on the doorstep of the self-imposed deadline for U.S. and EU trade officials to conclude an agreement on so-called Global Arrangement on Sustainable Steel and Aluminum (GSA) to address long-standing concerns with excess steal production and trade from countries such as China. Stakeholders speculate that Biden and Van der Leyen will discuss the contours of a new GSA, and perhaps announce a successful conclusion to the talks that began in 2022. The two leaders may also discuss frictions related to the U.S. Inflation Reduction Act that provides significant subsidies for North American production of clean energy cars and other products.

Recall that on the sidelines of the G20 meetings in August, EU and U.S. officials affirmed intensified discussion on concluding an agreement prior to the Oct. 31, 2023 deadline. Absent a deal by Oct. 31, the moratorium on Trump-era tariffs and EU retaliatory measures would automatically return on more than $10 billion of exports. The GSA aims to resolve the transatlantic trade tensions emanating from Section 232 Steel and Aluminum tariffs imposed in 2018 under then President Trump, citing national security concerns. Two years ago, the Biden Administration brokered an agreement with the EU to pause tariffs and retaliatory measures as an effort to find a permanent solution.
U.S. – U.K.
UK signs trade deal with Washington State
Last week, the UK announced signing a Memorandum of Understanding (MOU) with the U.S. state of Washington to elevate trade and investment. The MOU marks the sixth arrangement as part of the UK's state-level strategy to boost trade with the U.S. The combined GDP of U.S. states the UK has secured MOUs with totals £2.2 trillion, according to the UK's Department of International Trade (DIT).
While the Washington State economy is the home of global leaders in information technology, internet services, and forest products (such as Amazon, Microsoft, Adobe, and Weyerhaeuser), aerospace remains a priority sector of the MOU.

Nusrat Ghani, the UK's Minister for Industry and Economic Security touted the MOU stating, "Our pact with the state of Washington is a win for the UK, opening a door for our businesses to trade more openly and unlock new opportunities in key sectors. Each US state is a massive global market in its own right, and many have economies larger than the GDP of whole countries. By notching up our sixth such deal we've surpassed the £2 trillion mark for combined GDP of states who've done a deal with the UK, with many more in our sights." She continued, "This particular deal will be fantastic for our aerospace industry through investor intros, trade missions, and increasing access to procurement markets. I'm delighted to join Boeing and our handpicked group of innovative UK companies to discuss how Government and industry can work together to create jobs and grow the economy."
Washington State Governor Jay Inslee added, "Today's MOU makes the UK Washington's latest global partner in trade and innovation focused on clean technology and industry. Washington is a leader in sustainable aerospace and aviation, attracting billions in new investments across the state's urban and rural areas, boosting local economies while slashing our carbon emissions. We can't ebb the tide of climate change and usher in this new future all on our own, it takes partnerships all over the world like the one announced today to realize our full economic potential and help curb carbon emissions worldwide."

Evidencing the MOU's focus on the aerospace sector, Ghani will also lead a delegation of thirty-five UK businesses attending the 2023 Boeing Supplier Showcase and meet with procurement and supply chain teams. According to DIT, Boeing has invested "over £12 billion in the UK supply chain since 2015. Its most recent investment, a £80 million composite research facility in Sheffield, will establish new long-term partnerships and supply chains."
Presently, the UK has inked MOUs with Indiana, North Carolina, South Carolina, Oklahoma, Utah, and now Washington, representing collectively £5.1 billion imports of UK goods in 2022. The UK Government is further pursuing additional pacts with other states including Florida, Texas, California, Colorado, and Illinois. In 2022, U.S. goods and services trade with the UK totaled an estimated $295.6 billion in 2022. Exports were $158.2 billion; imports were $137.4 billion. The U.S. goods and services trade surplus with the UK was $20.8 billion in 2022, according to USTR.
Trade Policy
Legislation introduced to create agriculture trade enforcement task force
Lawmakers in the House and Senate have introduced companion bills to create a task force with officials from USDA and USTR to address trade barriers for the agriculture industry, according to AgriPulse. Titled the

Prioritizing Offensive Agriculture Disputes and Enforcement Act

, the bill would identify unfair trade barriers put in place by foreign governments which negatively impact the agriculture industry's ability to conduct international trade and export products.

The bills were announced by Senator Bill Cassidy (R-LA) and Representative Rick Crawford (R-AR), for their respective chambers. The legislation singles out specific countries such as India, whose recent policies have caused volatility in certain grain markets.
The proposed legislative text reads that "Agricultural competitiveness through access to international markets is a vital part of the economy of the United States. A healthy, well-functioning, rules-based trading system is the basis for the success of agriculture exports of the United States. When foreign governments erect trade barriers, that makes it difficult for agricultural exporters in the United States to compete in the global marketplace and undermines the rules-based trading system."

The task force will more proactively monitor upcoming Chinese industrial subsidies, rather than waiting to react after subsidies are in place. The bill will also require the task force to report recommendations to Congress to deal with unfair subsidies they identify," according to a

press release

by Cassidy.

Additionally, the legislation takes aim at India rice policies. The legislation noted that the "Government of India has repeatedly 14 raised its minimum price supports, which has had 15 negative effects on several commodity markets and 16 most notably has led to its dominance of the global 17 rice trade, with a 40-percent share of the global 18 market since marketing year 2020 through 2021."
New Intergovernmental Policy Advisory Committee Members Announced
Last week, the Office of USTR

announced

they appointed ten new individuals to the Intergovernmental Policy Advisory Committee (IGPAC). USTR Ambassador Katherine Tai congratulated the new members stating, "This highly qualified group of stakeholders and elected officials represent diverse backgrounds, interests, and priorities and I congratulate them on joining this important committee. The IGPAC is a critical link that ensures USTR's work is responsive to needs of all people in the United States." The new appointees range from Tribal, business, and government leaders and government officials:

Sam Cho, Commissioner, Port of Seattle
Dr. James Collard, Director of Planning and Economic Development, Citizen Potawatomi Nation
Emily Desai, Deputy Director of International Affairs and Trade, California Governor's Office of Business and Economic Development
Eric Esoda, President and CEO, Northeastern Pennsylvania Industrial Resource Center
Yusuf Hakeem, Tennessee State House Representative
Rory Hoskins, Mayor of Forest Park, Illinois
Mike Matson, Mayor of Davenport, Iowa
Laurence Reszetar, Director of International Business Strategy, Minnesota Trade Office
Daphnee Sainvil, Division Manager, Government Affairs and Economic Development, City of Fort Lauderdale, Florida
Eugene Seroka, Executive Director, The Port of Los Angeles

"The new IGPAC members will join the five

existing members

on the committee. The IGPAC provides general policy advice to the United States Trade Representative on issues involving trade and development that have a significant relationship to the affairs of U.S. state and local governments. It is composed of members who have expertise in general trade, investment and development issues," according to USTR.
Tai joins White House Competition Council
Last week, the USTR Katherine Tai was appointed to White House

Competition Council

, according to a USTR. President Joe Biden

established

the Competition Council in 2021, composed of leaders of federal agencies and the White House to identify and promote competition throughout the U.S. economy. Tai joins USDA Secretary Tom Vilsack, Commerce Secretary Gina Raimondo, Treasury Secretary Janet Yellen, and other cabinet officials.

Tai noted the intersection of the Administration's trade policy and her role on the Competition Council. "A key plank of President Biden's economic agenda is to promote competition to provide opportunity for American families and small businesses, improve the welfare of workers and farmers, and further democratic accountability. This Council plays an integral role in advancing that vision, and I am thrilled to formally join my esteemed colleagues from across the Biden-Harris Administration in this work. Our new approach to trade prioritizes fair competition in the global economy to reduce vulnerabilities and supply chain chokepoints and reverse the race to the bottom. We are integrating these objectives into our bilateral and plurilateral negotiations. I look forward to working with the Competition Council to ensure that trade policy supports President Biden's goal of building our economy from the middle out and the bottom up," Tai said.
Hannah Garden-Monheit, Director for Competition Council Policy at the National Economic Council. added, "Promoting fair and competitive markets is a core part of our trade policy. We welcome Ambassador Tai to the Competition Council—the institution that oversees President Biden's all-of-government approach to promoting competition."

The Council is led by Assistant to the President for Economic Policy and Director of the National Economic Council, Lael Brainard, and includes members of the President's Cabinet and leaders from across the federal government according to the

White House

.
USTR
Rufino Hurtado new Senior Trade Representative at EU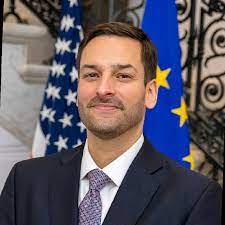 Last week, the Office of USTR announced the selection of Rufino Hurtado as Senior Trade Representative at the U.S. Mission to the EU in Brussels, Belgium. The position provides vital liaison activity and communications for USTR in Brussels and promotes USTR's transatlantic trade priorities. Rufino most recently served in the Office of Agricultural Affairs and Commodity Policy as a Deputy Assistant USTR. He joined USTR in 2017 and is the first Latino-American to have been appointed to this role, according to the

announcement

. More details on Rufino's experience and the Senior Trade Representative role are here:

Rufino Hurtado has been appointed to serve as the Senior Trade Representative for USTR in the U.S. Mission to the European Union in Brussels, Belgium.
In his role at USTR, Rufino brings over fifteen years of trade policy experience in the food and agriculture, consumer-packaged goods and professional services sectors. He has extensive experience engaging with trading partner governments, multilateral institutions, non-governmental organizations and the private sector, and has covered geographies ranging from Southeast Asia, Korea, China, Europe, and Latin America. Among other responsibilities at USTR, he was appointed to lead negotiations for agricultural market access and sanitary and phytosanitary commitments in free trade agreement negotiations with the United Kingdom and Kenya.
Prior to USTR, Rufino was a Director for Global Strategies at the Consumer Brands Association, where he worked with consumer-packaged goods companies to coordinate advocacy with the World Health Organization and its regional bodies, and with governments throughout the Western Hemisphere on nutrition and commercial policies. He has also served as an International Trade Specialist at both the Departments of Commerce and Agriculture.
Rufino has a Master's Degree in International Public Policy from Johns Hopkins University, an MBA from George Washington University, and a Bachelors in Business Administration and Political Science from Adelphi University. He is fluent in Spanish and Portuguese.
Trade Trends
Monthly Goods trade deficit narrows
The U.S. international goods trade deficit was $84.3 billion in August, shrinking $6.6 billion from $90.0 billion in July, according to an advance report released by the Commerce Department. Exports of goods for August were $168.9 billion, a $3.6 billion increase from July. Imports of goods for July were $253.1 billion, 3.1 billion less than July imports. Commerce is scheduled to release its full report on the August trade balance on October 5.