TRADE UPDATE
Food & Agriculture
October 17, 2023
By Michael Anderson, Anderson Global Trade, LLC
HIGHLIGHTS
"Trade tools are not trophies to be admired on shelves—they are living arrangements between dynamic economies and are meant to be used and put to the test. And that is exactly what we are doing. We are actively working with Mexico to advance labor cases through the USMCA's Rapid Response Mechanism to make sure that the agreement helps drive a race to the top."

—U.S. Trade Representative, Ambassador Katherine Tai, remarks on the Biden Administration's work-centric trade policy
USMCA
Mexican auto parts plan closes, Tai comments on USMCA labor rights remediation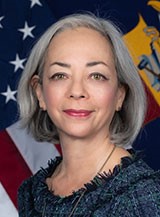 The Manufacturas VU auto parts production facility in Mexico ceased operations nullifying a remediation plan regarding USMCA labor rights obligations negotiated between the U.S. and Mexico, according to a

statement

released by the Office of USTR. USTR Ambassador Katherine Tai commented on the closure of the Manufacturas VU facility stating, "The United States is constantly working with our partners in Mexico to ensure that our trade is fair and respects workers' rights. The U.S. will continue to monitor the situation regarding Manufacturas VU to verify that the rights of workers previously employed by the company are respected, that outstanding wages are paid, and that neither the company nor any potential successors violate the terms of the USMCA."
Thea Lee, Deputy Undersecretary for International Affairs, U.S. Labor Department added, "Over the last two years, the U.S. and Mexican governments have worked out several successful courses of remediation under the U.S.-Mexico-Canada Agreement's Rapid Response Mechanism. This collaboration has led to significant progress for workers in exercising their rights in Mexico and has supported Mexico's historic labor reform. The mechanism has resulted in employers taking significant actions to improve labor practices, benefiting workers' rights in both countries. We note VU's decision to close its facility without adhering to the agreed course of remediation and we urge the government of Mexico to seek remedies for the affected workers and strategies to prevent retaliation against former VU workers at other facilities."

Recall U.S. and Mexico in March

announced

a remediation plan to address the ongoing denial of rights at the Manufacturas VU automotive components facility in Piedras Negras, Mexico. The Office of USTR noted that, "The United States and Mexico have closely monitored the remediation plan at Manufacturas VU. However, rather than comply with the terms of the remediation plan and ensure it is operating consistent with Mexican labor laws, the United States understands that Manufacturas VU has closed the facility and ended operations in Mexico. The RRM, including the use of remediation plans, helps to ensure that trade between the United States and Mexico supports the rights of workers and helps to foster a race to the top, preventing companies from gaining an unfair advantage by violating workers' rights. The United States will continue to use all tools to promote respect for workers' rights and make sure that businesses cannot take advantage of trade agreements without complying with local labor laws and respecting workers' rights to freedom of association and collective bargaining."
IPEF
Senators call for binding digital trade component in IPEF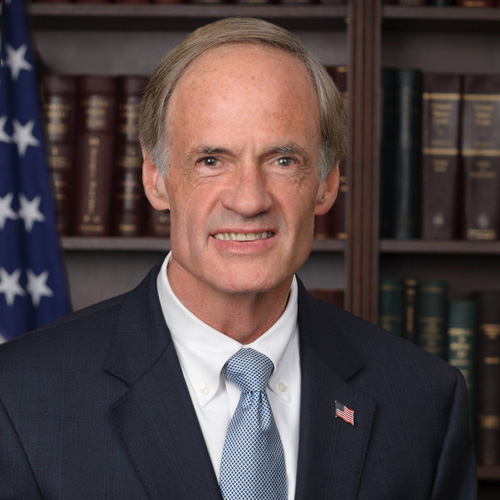 Last week, Senators Tom Carper (D-DE) and Todd Young (R-IN) called on USTR Ambassador Katherine Tai to ensure IPEF produces strong and binding rules on digital trade and data storage. "From general manufacturing to artificial intelligence, the role of digital trade in the global economy has never been more consequential," they noted. "It is a shared understanding throughout the global community that establishing digital policies to regulate the transfer and use of information, data, software, and technology will drive the future of international trade," the Senator wrote in a

letter

to Tai.
The Senators

continued

, "Ultimately, it is critical that the United States assume a leadership role in digital trade, as it is a fundamental catalyst for American competitiveness. Doing so presents a real opportunity to counter efforts by our trading partners, including China and the European Union, to pursue digital sovereignty policies that restrict or prevent American companies from operating in their markets. It also presents a real opportunity for small and medium-sized enterprises (SMEs) to export and reach customers globally, allowing them to thrive and grow. For example, a notable development has been the expansion of e-commerce platforms, which create commercial opportunities for everyday Americans by providing integrated payment solutions, trust mechanisms, and effective dispute settlement procedures. The digital economy is a major source of existing and future U.S. jobs and growth, and strong digital disciplines can unlock new global opportunities to benefit America's manufacturers, workers, and small businesses."

Recall the 6th round of trade talks will

occur this week

in Kuala Lumpur, Malaysia, from Oct. 15-24, 2023. The IPEF partners will focus on advancing negotiations related to outcomes under Pillars I (Trade), III (Clean Economy), and IV (Fair Economy). Like prior rounds, the U.S. delegation was co-led by Sarah Ellerman, Assistant United States Trade Representative for Southeast Asia and the Pacific and IPEF Pillar I Chief Negotiator, and Sharon H. Yuan, U.S. Department of Commerce Counselor and IPEF Pillars II-IV Chief Negotiator.
The fifth negotiating round was convened in Bangkok, Thailand, from Sept. 10-16, 2023, preceded by the fourth negotiating round held in Busan, South Korea, from July 9-15, 2023. On May 27, the U.S. hosted delegates from 13 IPEF countries in Detroit, MI, for the IPEF ministerial led by Commerce Secretary Gina Raimondo and U.S. Trade Representative Katherine Tai. Prior rounds were held in Brisbane, Australia (round one, Dec. 10-12, 2022), followed by a special negotiating round on Pillars II-IV in New Delhi, India (Feb. 8-11, 2023), Bali, Indonesia (round two, Mar. 13-19, 2023), and Singapore (round three, May 8-15, 2023).
The

IPEF

negotiating countries, other than the U.S., include Australia, Brunei, Fiji, India, Indonesia, Japan, South Korea, Malaysia, New Zealand, the Philippines, Singapore, Thailand, and Vietnam. Notably, India opted out of negotiations on the Trade Pillar.
Supply Chains
Key U.S.–Mexico Trade Route Reopens
Last week, the Customs and Border Protection (CBP)

announced

resumption of commercial operations at the Bridge of the Americas cargo facility with a limited schedule. The bridge, located in South-Central El Paso, Texas, along with rail service were suspended as CBP personnel were dispatched to assist with a surge in the flow of migrants crossing the Texas-Mexico Border. Under the reopening, the Bridge of the Americas will permit commercial crossings from 6:00 a.m. to 2:00 p.m., Monday through Friday. CBP continues to recommend that the trade community consider other nearby ports, which are operating with extended hours.

The temporary bridge closure and enhanced safety truck inspections at El Paso's truck ports of entry severely slowed cargo truck crossings in recent weeks between El Paso and Juárez, Mexico, according to several news reports. Prior to the temporary closure, the bridge had been processing approximately 500 northbound trucks a day, according to the El Paso Times.
Trade Policy
Panama's president seeks talks with Biden on agriculture trade and other issues
Panamanian President Laurentino Cortizo Cohen wants to have bilateral talks with President Biden on the

U.S.-Panama Trade Promotion Agreement

among other issues, according to Inside U.S. Trade. Panama's president is pursuing these bilateral talks as he is unable to attend APEP leaders' summit in early November.

Some of the key issues that Panama's president wants to discuss with President Biden includes migration and reviewing the FTA between the U.S. and Panama. Specifically, Panama is looking to potentially revise some of the agricultural agreements in the U.S.-Panama Trade Promotion Agreement. The agreement had provisions which stipulated that Panama phase out tariffs on sensitive agricultural goods over 15-20 years, according to Inside U.S. Trade. Panama's president has expressed interest in reviewing these tariff agreements.
WTO
Progress made on fisheries subsidies negotiations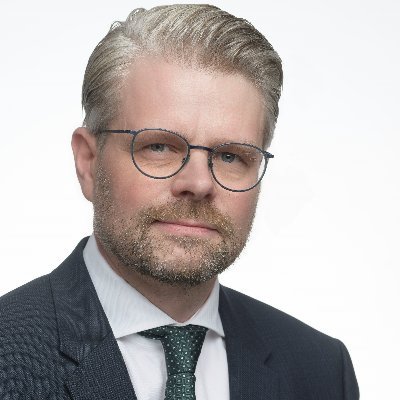 Iceland's Ambassador Einar Gunnarsson, the chair of the fisheries subsidies negotiations, was pleased to see progress on the agreement last week with members completing the first line-by-line reading of the agreement draft. The agreement is aimed at curbing overfishing and overcapacity caused by fisheries subsidies.

Gunnarsson

stated

, "I think we had a tremendous week. We efficiently completed our first reading of the draft text. As a result, we have comprehensive tables of attributed suggestions for all the provisions in that document."
Despite the progress, the chair cited "that substantial divergences still remain," between negotiating positions. He stated, "I hope that you will further develop your negotiating positions based on a deeper and better understanding of other members' positions. You need to weigh your strategic interests vis-à-vis others' strategic interests and through that, start to identify possible landing zones."
U.S. – EU
EU, U.S. agree to interim deal avoiding snapback tariffs
U.S. and EU leaders have agreed to extend the deadline on the Global Steel and Aluminum Arrangement (GSA), from to January 2024, to provide more time to close current negotiating gaps and avoid reimposition of tariffs. Last week, the European Commission approved authority to extend the negotiations as an agreement in anticipation of the U.S. – EU Summit planned for Oct. 20, 2023, remained elusive. Absent a deal or an extension, Trump-era tariffs and EU retaliatory tariffs on billions of dollars of transatlantic trade would be reimposed.

Recall the White House recently announced that President Joe Biden will meet with European Council President Charles Michel and European Commission President Ursula von der Leyen on Oct. 20, 2023. "The leaders will review the strong cooperation between the United States and the European Union, including our shared commitment to support Ukraine as it defends its sovereignty and to impose costs on Russia for its aggression," according to a White House

statement.

"They will advance US- EU efforts to accelerate the global clean energy economy based on secure, resilient supply chains, and will continue cooperation in critical and emerging technologies, including digital infrastructure and artificial intelligence. They will also review joint activities to strengthen economic resilience and to address related challenges."
Last August, EU and U.S. officials affirmed intensified discussion on concluding an agreement prior to the Oct. 31, 2023, deadline. Absent a deal by Oct. 31, the moratorium on Trump-era tariffs and EU retaliatory measures would automatically return on more than $10 billion of exports. The GSA aims to resolve the transatlantic trade tensions emanating from Section 232 steel and aluminum tariffs imposed in 2018 under then President Trump, citing national security concerns. Two years ago, the Biden Administration brokered an

agreement

with the EU to pause tariffs and retaliatory measures as an effort to find a permanent solution.
Transatlantic industry groups urge long-term solution to steel tariff dispute
An ad hoc coalition of industry groups in the U.S. and EU penned a letter to EU and U.S. trade officials urging both sides to seek a "long-term agreement that would resolve this trade dispute once and for all." "With the temporary steel and aluminum agreement reaching its expiration date on January 1, 2024, after originally being scheduled for October 2023, the undersigned trade associations, which each represent key manufacturing industries on both sides of the Atlantic, urge the EU and the U.S. to reach a long-term solution that would permanently eliminate transatlantic steel and aluminum trade barriers and prevent another costly trade dispute," the groups wrote. The groups emphasized the implications of not securing a permanent agreement. "Importantly, a long-term agreement resolving this trade dispute would also restore much-needed confidence for transatlantic manufacturers. Market volatility hinders international commerce, as manufacturers often resist making long-term trade and investment decisions if they are uncertain that tariffs and regulations will constantly change in the market where they seek to do business in. A permanent resolution to this feud would alleviate the uncertainties that resulted from the 2018 tariffs and incentivize trade and investment between the two economies," the groups noted.

The letter, led by Verband Deutscher Maschinen- und Anlagenbau, an organization that represents German and European mechanical and plant engineering companies, was also signed by the Association for Manufacturing Technology, the European Association of Automotive Suppliers, U.S. Council for International Business, the Information Technology Industry Council, Wood Machinery Manufacturers of America, the National Foreign Trade Council, and others.
Trade Trends
WTO lowers trade growth forecast
Compelled by continued anemic trade flows, the WTO revised downward its projections for global merchandise trade in 2023, according to the latest

WTO trade forecast

. The volume of world merchandise trade is now expected to increase 0.8% this year, revised downward from the 1.7% increase forecasted in April. 3.3% growth is projected in merchandise trade for 2024 according to a revised

Global Trade Outlook and Statistics

(Oct. 2023).
WTO Chief Economist Ralph Ossa attributed the downgrade to "persistent inflation" and the war in Ukraine, but he also cited "first signs" of global economic "fragmentation." Ossa wrote in a

b

log

, "The question that's of course on many people's minds is, 'How much of the current trade slowdown is due to trade fragmentation — possibly as a result of rising geopolitical tensions — and how much is due to tighter financial conditions as countries around the world have raised interest rates to fight inflation?'" "There is no evidence of any broad-based de-globalization." However, WTO Director-General Ngozi Okonjo-Iweala characterized the latest global trade projection as a "cause for concern" and urged WTO members to "seize the opportunity to strengthen the global trading framework by avoiding protectionism and fostering a more resilient and inclusive global economy."

WTO Chief Economist Ossa added more context of the revised forecast stating, "Several factors have contributed to this revision. The global economy has been grappling with rising inflation and high interest rates since the fourth quarter of 2022, particularly in the European Union and the United States. While falling energy prices and the end of Chinese COVID-19 pandemic restrictions raised hopes of a quick rebound, strained property markets have prevented a stronger recovery from taking root in China. Added to these factors, the ongoing Ukraine conflict also continues to weigh on the global economy."
Ossa continued, "The trade slowdown in the first half of 2023 appears to have involved a large number of economies and a wide array of goods, specifically certain categories of manufactured goods such as iron and steel, office and telecom equipment, textiles and clothing, although sales of passenger vehicles have surged in 2023. The stronger growth predicted for 2024 is likely to be driven by increased trade in goods closely linked to the business cycle, such as machinery and consumer durables, which tend to recover when economic growth stabilizes."
Food Security
Food prices continue increase
New data from the Bureau of Labor Statistics continued pricing pressure for consumer products, including food, with overall prices rising 3.7% when compared to a year prior. The

Consumer Price Index (CPI)

rose 0.4% in September, driven largely by a 0.6% increase in the cost of housing. Core CPI, which excludes often-volatile food and energy costs, inched up 0.3% on the month and 4.1% year over year.
The food index increased 0.2% in mirroring the previous two months. The index for food at home increased 0.1% over the month while the index for food away from home rose 0.4% in September.
Over the 12 months ended September 2023, prices for food at home increased 2.4%, compared with an increase of 3.7% for food overall. Prices for food away from home increased 6.0% for the year ending September 2023.