TRADE UPDATE
Food & Agriculture
October 19, 2021
By Michael Anderson, Vice President of Trade and Industry Affairs
HIGHLIGHTS
"There is no winner in a trade war or tariff war. I believe that more Americans have got to understand it now."

— Le Yuchen, China's Vice Foreign Minister
China Trade
In the past week two Chinese officials, Chinese ambassador to the U.S. Qin Gang and Vice Foreign Minister Le Yucheng's spoke with Chinese media on China's view of the Biden Administration's new China trade policy, mainly focusing on both "decoupling" and "recoupling" the supply chains between the two countries. Ambassador Qin Gang discussed the benefits that U.S.-China trade has given to American companies who have invested in China. He said in discussions with Ambassador Tai "I have noted that Ambassador Tai mentioned that the US is now seeking to "recouple" with China, which has some positivity in it. The two sides can sit down and sort out the areas of "decoupling" and how to get them "recoupled." He also said "There is no winner in a trade war or tariff war. I believe that more Americans have got to understand it now." Minister Le Yucheng also stated "USTR Katherine Tai also acknowledged that trade decoupling with China is not realistic in a global economy, and the U.S. is considering a kind of re-coupling with China."  
Ambassador Katherine Tai, in her first talks with Chinese Vice Premier Liu under Biden's new China trade policy, expressed "concerns relating to China's state-led, non-market policies and practices that harm American workers, farmers and businesses," according to a USTR readout from the virtual meeting.  "Therefore, our primary focus will continue to be on building resilience and competitiveness, diversifying markets and limiting the impact of Beijing's harmful practices." The official continued, "We will see how China responds to tonight's call, and our broader realignment in the weeks and months to come, and adjust accordingly."
A reported earlier, the Biden administration's new China trade strategy will maintain existing Section 301 tariffs and confront China in meeting commitments under the Phase One Agreement. In a USTR fact sheet released in conjunction with Tai's speech, USTR noted these actions are the "initial steps" to "re-align our trade policies" towards China and noted the following priorities:

First, we will discuss with China its performance under the Phase One Agreement. China made commitments that do benefit certain American industries, including agriculture that we must enforce. President Biden will continue to promote our economic interests – and build confidence for American industry. 

Second, while pursuing Phase One enforcement, we will restart our domestic tariff exclusions process to mitigate the effects of certain Section 301 tariffs that have not generated any strategic benefits and raised costs on Americans. We will ensure current Section 301 tariffs align appropriately with our economic priorities like boosting American workers' wages and job opportunities, securing the resilience of critical supply chains, sustaining our technological edge, and protecting our national security interests. 

Third, we continue to have serious concerns with the PRC that were not addressed in the Phase One deal, specifically related to its state-centered and non-market trade practices including Beijing's non-market policies and practices that distort competition by propping up state-owned enterprises, limiting market access, and other coercive and predatory practices in trade and technology. 
Lastly, we know that we cannot do it alone. We will continue consulting and coordinating with allies and partners who share our strong interest in ensuring that the terms of competition are fair, work collectively to set the rules of the road for trade and technology in the 21st century, and strengthen the global market for our workers and businesses.
Phase One Agreement
According to analysis by the Peterson Institute for International Economics, China's respective purchases for agriculture, energy, and manufactured goods through August 2021 are lagging purchase targets for the second year of the phase one agreement. The year-to-date gap in agriculture is the lowest at 89% of the target, compared with 61% and 42% for manufactured goods, and energy, respectively.
USMCA
Mexico and the U.S. have started the process to request formal consultations on rules of origin for the auto sector under USMCA, Mexican Economy Minister Tatiana Clouthier said last week. Mexico and Canada in the past few months expressed concerns with the United States' interpretation and application of USMCA auto rules of origin, which stipulate 75% North American content is required for a vehicle receiving designation of originating from North America. Mexico and Canada disagree over the U.S. interpretations of the new rule. They cite differing methodologies to measure the exact percentage of the regional value content of the vehicles, potentially leading to confusion between the countries and among auto companies. Luz María de la Mora Sánchez, Under Secretary for Foreign Trade in Mexico's Economy Secretariat, said that the dispute "is not only about Mexico." "This is about the three countries, because the three of us are integrated and we produce together. So whatever happens to one company in one country will affect the rest." De la Mora emphasized that Mexico will "work very hard" to seek an understanding via the process with the U.S. but didn't rule out the possibility of a dispute panel. 
According to multiple reports, Mexico's Supreme Court unanimously denied four appeals filed against the judicial decision to ban the use of genetically-modified (GMO) corn and glyphosate. The Presidential Decree, published on December 31, 2021, mandates a ban on GMO corn and the herbicide glyphosate by January 2024. The Mexican court denied the challenges presented by Bayer-Monsanto, Syngenta, PHI and Dow which had petitioned for a suspension of precautionary injunction restricting the cultivation of GM corn in Mexico.
In a statement, the group Demanda Colectiva Maíz described the decision as historic because it ratifies the precautionary measure that has protected the country's native corn. "This decision is transcendental for the preservation of native maize and cornfields, but also for the beekeeping sector and for the bees themselves, as part of the biodiversity, which have been severely affected by the entry of transgenics such as soybeans and corn, as well as the use of pesticides such as glyphosate," said the group.
Separately, Mexican regulatory authorities have rejected a new variety of GMO corn, developed by Bayer, for the first time. According to Reuters, Mexico's Federal Commission for the Protection against Sanitary Risk (COFEPRIS) rejected a Bayer's permit for a new GMO corn variety, based on a "precautionary principle," noting the new seed variety was designed to tolerate weed-killer glyphosate, a widely used herbicide considered dangerous by COFEPRIS. The decision by COFEPIRS was not released publicly but was confirmed by Bayer and other sources familiar with the issue.
In a statement, Bayer said it was disappointed by the regulator's decision which it described as "unscientific." The company said regulatory delays and the possibility of additional permit denials could have a "devastating impact" on Mexican supply chains. The company emphasized that GMO crops have undergone more safety tests than "any other crop in the history of agriculture" and are deemed safe. Mexico's National Farm Council (CNA) President Juan Cortina, lamenting the COFEPRIS ruling said, "This is the first obstacle, which isn't immediate, but it's coming," noting that seven other pending GMO corn seed permits have been pending from between 14 to 34 months for regulatory action.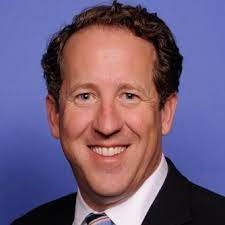 Mexico's denial of the GMO corn seed sparked concern from several lawmakers including Rep. Adrian Smith (R-NE).  Smith said, "The rejection of this permit in conjunction with the decree banning glyphosate reinforces the direction President López Obrador's administration plans to take Mexico." He continued, "These policies, which are not based on science, will prove detrimental to American and Mexican producers and consumers if they continue." Smith noted he has raised the issue with Ambassador Tai and called on the USTR to address the action stating, "It is critical USTR engages further with their Mexican counterparts and use USMCA enforcement mechanisms, if necessary, to address this immediately."
Section 301
USTR re-opened the tariff exclusion process last week for Section 301 tariffs on China. The comment period closes on December 1st, according to the USTR announcement. The resurrected tariff exclusion process was a major tenant of USTR's newly revealed China trade strategy, announced last week by Ambassador Tai. USTR has opened a public comment in the product-exclusion process regarding Section 301 tariffs on products from China. Of the more than 2,200 product exclusions that were granted by USTR during the Trump administration, only 549 (or 25%) were ultimately extended beyond their initial expiration date. With the exception of exclusions related to the COVID-19 pandemic (see below), all of these product exclusions have now expired.
USTR announced it will once again extend Section 301 product exclusions on the 99 specific medical products from China. The previous extension would have ended September 30th, and the new extension will now last until November 14th. USTR considers this an interim extension, as it focuses on reviewing public comments concerning a longer extension. This longer extension of Section 301 exclusion would be for another six months if USTR decides to continue the longer extension.
Section 232 Investigations
Biden administration officials are optimistic of resolving  the Section 232 steel and aluminum tariffs issues with the EU by the end of the month. Over the past several months EU officials indicated both sides were aiming to reach an agreement by Nov. 1, one month before the expiration of the EU self-imposed moratorium on raising retaliatory tariffs. According to reports, the U.S. shares in the sentiment that an agreement is achievable this month. A spokeswoman for the European Commission did not comment on current talks but emphasized the current Section 232 tariffs must be "lifted swiftly and permanently." "The EU has consistently made the point that, as a trusted [U.S.] ally, the EU cannot be deemed to pose a security threat to the [U.S.]," Commission spokeswoman Miriam Ferrer said in an email. "Nor is it a source of global steel and aluminum excess capacity."
Earlier reports suggested EU trade officials were considering the parameters of the Mexico and Canada Section 232 arrangements as a framework for a potential deal between the U.S. and the EU. Those agreements stipulate strict monitoring regimes to ensure that imports do not surge beyond historic volumes. Should imports found to be exceeding historic volumes, the tariffs could be reimposed.
Separately, Senators Toomey (R-PA) and Warner (D-VA) re-introduced the Bicameral Congressional Trade Authority (BCTA) Act to reassert congressional authority over Section 232 of the Trade Authority Act of 1962. The Bill mirrors language the Senators introduced last year. In press release, Sen. Toomey said, "Through the Bicameral Congressional Trade Authority Act, we can restore Congress' authority by once again requiring tariffs imposed for so-called 'national security' purposes to be approved by Congress, including those previously enacted on steel and aluminum in 2018." The Senators' bill would require Congressional approval in the event the executive branch chooses to adjust import levels. It would also restore the national security intent to the statute, by defining the term "national security" to include articles specifically related to military equipment, energy resources, and critical infrastructure.
Section 232 authority was rarely used prior to President Trump, who initiated six Section 232 investigations – steel, aluminum, autos and auto parts, transformers, uranium ore, titanium, and vanadium. Of the six products, only vanadium was not found to threaten national security according to the Department of Commerce reports. In 2018, the Trump administration-imposed tariffs of 25% and 10% on steel and aluminum imports, respectively, but declined formal action the other investigated imported products.
COVID-19 Developments
The WTO revised upwards its predictions for  global merchandise trade volume to 10.8% in 2021—up from 8.0% forecasted in March—followed by a 4.7% rise in 2022.  The WTO noted that the resurgence of global economic activity in the first half of 2021 lifted merchandise trade above its pre-pandemic peak, resulting in a stronger forecast.
"The trade recovery is strong but unequal," said WTO Director-General Ngozi Okonjo-Iweala. "Poorer regions with mostly unvaccinated populations are lagging behind."  The WTO expects that Asia's exports of goods will be 18.8% higher by the end of 2022 than two years earlier, while Africa's exports are set to rise by just 1.9%. North American exports are expected increase by 8%, and European exports by 7.8%.
U.S. – U.K. Trade
During a BBC interview, interim U.S. ambassador to the U.K. Philip Reeker was asked repeatedly about a potential U.S.-U.K. trade deal and the future of U.S.-U.K. trade in general. Ambassador Reeker responded that the U.K. should not focus on a "headline trade agreement" but instead put focus more broadly expanding trade between the two countries. The diplomat continued, saying "Trade deals are part of a longer process, but we should focus on what we do have, which is an enormous level of trade and two-way investment." He used the example of removing U.S. trade barriers for British lamb exports as an example of trade progressing separate from an official trade deal. On the difficulties of achieving a trade deal, the ambassador referenced Congress, saying "A trade deal involves the Congress which is far more complex than anything we do at the executive level. There is a lot going on before Congress at the moment."
A noteworthy hurdle to restarting U.S.-U.K. trade talks are increasing tensions over Northern Ireland. Nancy Pelosi recently warned there will be no trade deal between the UK and U.S. if Brexit tensions between Britain and the EU damage peace in Northern Ireland. Pelosi told the Chatham House think tank during a visit to London that her comment was "not a threat, it's a prediction." Pelosi also met U.K. Prime Minister Boris Johnson in Downing Street, just days before the prime minister is set to meet U.S. President Joe Biden in the White House. Ambassador Katherine Tai continues to reiterate that USTR is assessing the progress of previous negotiating rounds under bilateral trade talks with the U.K. and Kenya that started under the Trump Administration.
U.S.-Kenya Trade
President Uhuru Kenyatta of Kenya met with President Biden in Washington, D.C. to discuss issues and opportunities in relations between Kenya and the U.S., with topics brought up including the Ethiopian conflict and vaccine access. The two also discussed economic relations, though trade took a backseat during the talks. The potential trade talks were brought up in a background press call by a senior U.S. administration official. In the press call it was noted that the Biden Administration is still weighing its options on ways to increase trade ties and economic growth in Kenya.
U.S. – EU Trade
Following the inaugural meeting of the U.S.-EU Trade and Technology Council (TTC) the Commission has set up an online consulting system on its online "Futurium" platform in order to collect stakeholder's input related to the TTC. Stakeholders that can contribute include but are not limited to businesses, think tanks, labor, non-profit and environmental organizations, academics and other parties. Interested parties can use the platform to receive information and updates on the progress of different working groups. Executive Vice-President and Commissioner for Trade, ValdisDombrovskis, said, "The EU – US Trade and Technology Council is a critical initiative to cement transatlantic leadership on these key topics. We want it to become a successful platform with a broad stakeholder's involvement by listening to everyone who has a stake in these issues."
As noted earlier, the New Democrat Coalition (NDC) sent a letter to Ambassador Tai and Commerce Secretary Raimondo urging them to work with the EU to address the issue of overcapacity and to remove Section 322 tariffs that are hurting manufacturers and other downstream industries. The Coalition members said, "While we should take coordinated actions to address global overcapacity challenges in the steel and aluminum markets, we have serious reservations about the impacts these unilateral tariffs continue to have on workers, producers, and domestic manufacturers throughout the United States as well as the adverse impact it has on our trading relationships with our allies." The letter further noted "The continued imposition of Section 232 tariffs on steel and aluminum have had significant economic consequences on US manufacturers and other downstream domestic industries" and cited skyrocketing prices for steel and aluminum, increasingly delayed delivery times, and industry job losses estimated at 75,000 "due to the higher input costs associated with the tariffs on steel alone." The NDC Trade Task Force is chaired by Reps. Ron Kind (D-WI) and Lizzie Fletcher (D-TX).
CPTPP
Sen. Tom Cotton (R-AR) called on Ambassador Katherine Tai to utilize provisions of the USMCA as "leverage" to block China's entry into the Comprehensive and Progressive Agreement for Trans-Pacific Partnership (CPTPP). Cotton sent a letter to Ambassador Tai urging USTR to use all measures under USMCA to  preclude China's entrance into the CPTPP.  "Fortunately, you are in a position to take action," he wrote. "I urge you to remind Canada and Mexico of their obligations under the USMCA." USTR also should notify the two countries that "the United States will use all mechanisms available to us in the USMCA to ensure China not be allowed to join the CPTPP," Cotton added.  
Article 32.10 of USMCA allows a member country to terminate USMCA if another party entered into a free trade deal with a "non-market country" and also requires that USMCA members notify one another of their intent to begin free trade agreement negotiations with non-market economies 90 days before commencing discussions.
Sen. Rob. Portman (R-OH) earlier raised concerns of China potentially joining CPTPP and its impact on other key U.S. trade partners. He warned that CPTPP countries should "recognize the dangers of doing a trade agreement with an anti-free market, techno-nationalist country like China." Portman noted he was "very worried" about the implications of China's accession to CPTPP for USMCA. He also noted that under Article 32.10.5 of the USMCA, USMCA members may terminate the agreement if another enters into a free trade agreement with a "non-market" country. Portman continued, we "cannot lose all the gains we made in USMCA to support American farmers, workers, and businesses." "So I hope the administration is working closely with Mexico and Canada to protect USMCA."
As reported earlier, South Korea added to the growing list of countries seeking to join the CPTPP.  South Korea's trade minister, Yeo Han-koo, discussed the country's possible future within the CPTPP, stating that the government is "seriously and actively considering" joining the free trade deal. If South Korea were to join, it would boast the third largest economy in the agreement, behind Japan and Canada. This discussion follows the recent formal applications of the U.K., China, and Taiwan.
Ambassador Tai's recent comments were non-committal when questioned about the U.S. warming to the concept of entering or re-engaging in the CPTPP during the speech on China trade policy. Rather she mentioned continued U.S. engagement in the Indo-Pacific region and stressed the importance of the region to U.S. trade.
Biden Transition
President Biden has announced his intention to nominate Enoh T. Ebong for Director of the United States Trade and Development Agency. Ms. Ebong has been serving within the United States Trade and Development Agency (USTDA) since February 2021 as the Chief Operating Officer, and subsequently as the Acting Director of the agency. Prior to her 2021 appointment, Ms. Ebong had served with USTDA between 2004 and 2019, serving in numerous positions within the agency such as General Counsel and Deputy Director. She had worked as the Head of Strategic Partnerships at the Milken Center for Advancing the American Dream, pushing forward strategic partnerships that expanded access to education, health, financial development, and entrepreneurship.
Several Republican lawmakers are anxious with the delay in the nomination of the Under Secretary for Trade and Foreign Agricultural Affairs at USDA. Twenty-four Republican Members of the House Agriculture Committee penned a letter to President Biden stating that it was "alarming" that the role remains unfilled and emphasized the importance of opening new markets for agriculture, which they called "one of the most trade-dependent industries in the country." They further noted that the USDA position is vital to leading efforts to implement USMCA, among other priorities for farmers.  Referencing concerns with biotech issues in Mexico and USMCA implementation. A fairly recent addition to political posts at USDA, the Under Secretary for Trade and Foreign Agricultural Affairs role was created in the 2014 Farm Bill and requires Senate confirmation.
Deputy U.S. Trade Representatives, Jayme White and Sarah Bianchi have officially joined USTR, as Ambassador Katherine Tai gradually builds her top leadership team. Recently Jayme White was confirmed by an 80-18 vote in the Senate. Sarah Bianchi was confirmed a day after White's confirmation by a vote of 85-11. White's portfolio includes the Western Hemisphere, Europe, the Middle East, labor and environment. Bianchi takes on the portfolios for Asia, Africa, investment, services, textiles and industrial competitiveness. Three other Deputy USTR nominees, María Pagán, ambassador to the World Trade Organization, Christopher Wilson, chief for intellectual property, and Elaine Trevino, Chief Agricultural Negotiator, are awaiting scheduling of a confirmation hearing (see Biden Nominee Tracker last page).
WTO
WTO Director-General Ngozi Okonjo-Iweala spoke on the state of WTO agricultural subsidy negotiations on Friday during a discussion with World Bank President David Malpass, stating that "We have a very big problem," and that domestic subsidies "are growing in leaps and bounds." The subsidies, which have long caused friction within the WTO, are the subject of intensive negotiations in the lead up to the upcoming ministerial in Geneva in November. The Director-General said that members want to work together to solve the problem, and that if the issue is not addressed poor countries will be disproportionally negatively affected.
In a speech to The Geneva Institute's Geneva Trade Platform, Ambassador Tai signaled a shift in the U.S. stance towards the WTO dispute settlement system into one with more open relations. Under the Trump Administration the U.S. had blocked the appointment of new judges to the key Appellate Body, a seven-member body that can uphold, modify, or reverse the initial findings of the WTO dispute panel. Ambassador Tai stated, "We believe we may succeed in reforming the negotiating pillar if we create a more flexible WTO, change the way we approach problems collectively, improve transparency and inclusiveness and restore the deliberative function of the organization," referencing earlier calls for WTO reform. WTO Director-General Ngozi Okonjo-Iweala welcomed the comments from Ambassador Tai, "strongly supporting the need for WTO reform."
Progress on WTO negotiations over harmful fishery subsidies remain mired in intransigent positions on special carve outs.  Disagreements between richer and poorer nations still permeate discussions, with some including the discussions over "which authorities should be empowered to adjudicate and prosecute illegal, unreported, and unregulated (IUU) fishing provisions," "whether IUU subsidy prohibitions should be limited to only vessels engaged in IUU activities or should instead include the entire fleet of an operator", and on "whether to accept a U.S. proposal requiring members to submit information on any vessels and operators that make use of forced labor."
The latest tone of the fisheries talks add to MC12 comments by WTO Director-General Ngozi Okonjo-Iweala. The WTO leader recently told heads of delegation that without more compromise in critical negotiations, the 12th Ministerial Conference (MC12) "will be a failure." With less than two months until MC12, Ngozi Okonjo-Iweala painted a sobering picture and realities of achieving positive outcomes at MC12. According to an official in Geneva, the WTO leader issued a "sober" message, and said 'At this rate we're not going to do it. And not doing it should really not be considered by anyone to be an option." The official noted the message "was the wake-up call that the DG delivered to the members. And no one likes a wake-up call."
Biden Nominee Tracker