TRADE UPDATE
Food & Agriculture
October 31, 2023
By Kristy Goodfellow, Vice President of Trade and Industry Affairs,
and Jacob Berch, Trade and Economic Policy Intern
HIGHLIGHTS
"The world is looking to the WTO and other multilateral institutions to show that we can contribute to solutions and bring a bit of certainty in a sea of uncertainty."

—Director-General of the WTO Ngozi Okonjo-Iweala
USMCA
U.S. invokes USMCA worker rights review of Chinese auto subsidiary operating in Mexico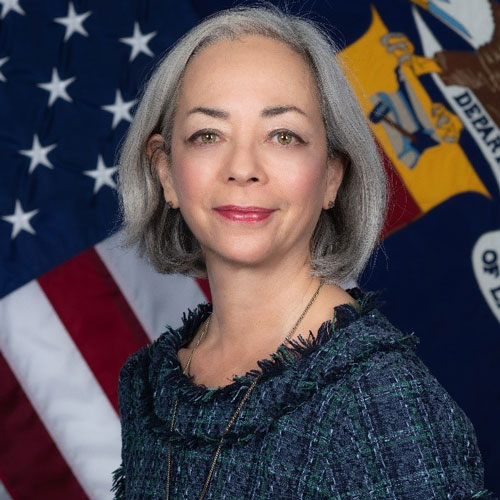 The U.S. Government has petitioned Mexico to review labor rights at a Chinese automotive subsidiary, marking the tenth time this year the U.S. has utilized the Rapid Response Labor Mechanism. The request involves the denial of labor rights at an Asiaway Automotive Components plant in San Luis Potosí, Mexico. According to a

Department of Labor news release

, "the petition alleges Asiaway terminated a Liga Sindical Obrera Mexicana delegate in retaliation the day after the union representative notified the company that the union had applied to represent workers in the facility and posted the application notice issued by Mexican federal labor authorities. A U.S. government investigation found evidence supporting the allegations and determined a request for review under the USMCA was merited."

Thea Lee, Deputy Undersecretary for International Affairs at the Department of Labor, stated, "The allegation of retaliatory dismissal for engaging in protected union activity is quite serious and requires urgent attention. We expect to continue our close collaboration with the Mexican government to resolve this matter."
"Freedom of association and collective bargaining are fundamental cornerstones of the USMCA and Mexico's labor reform. Employers can no longer choose the unions with whom they work and must respect workers' rights to select and join the union of their choice," U.S. Trade Representative Ambassador Katherine Tai added. "Today's action underscores the United States' ongoing commitment to using the RRM to support workers' rights of organizing and joining the union of their choice. We look forward to working closely with the government of Mexico to resolve the issues present in this matter."

Mexico has ten days to decide whether to conduct a review. In the event Mexico agrees to a review, the Mexican Government will have forty-five days to investigate the claims and present its findings.
IPEF
Sixth in-person round of IPEF negotiations completed in Kuala Lumpur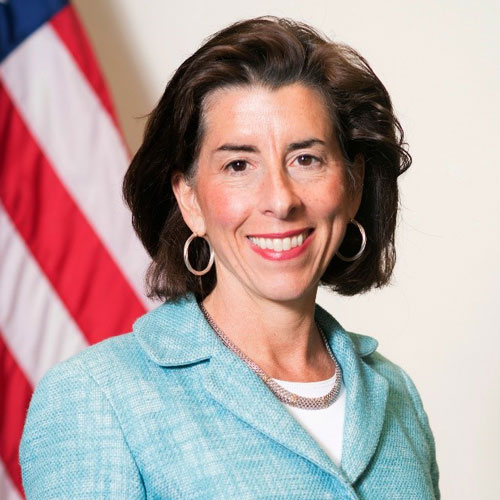 Officials completed the sixth round of IPEF negotiations last week, which lasted from Oct. 15 to Oct. 24, 2023, and took place in Kuala Lumpur, Malaysia. The U.S. Government is aiming to finish the IPEF deal in time for the Asia-Pacific Economic Cooperation (APEC) summit in San Francisco during the week of Nov. 12, 2023. Commerce Secretary Gina Raimondo stated, "We had an excellent session in Kuala Lumpur. There's still more work to do."

The IPEF partners focused on advancing negotiations related to outcomes under Pillars I (Trade), III (Clean Economy), and IV (Fair Economy) in this round of in-person negotiations. Like prior rounds, the U.S. delegation was co-led by Sarah Ellerman, Assistant United States Trade Representative for Southeast Asia and the Pacific and IPEF Pillar I Chief Negotiator, and Sharon H. Yuan, U.S. Department of Commerce Counselor and IPEF Pillars II-IV Chief Negotiator.
The fifth negotiating round was convened in Bangkok, Thailand, from Sept. 10-16, 2023, preceded by the fourth negotiating round held in Busan, South Korea, from July 9-15, 2023. On May 27, 2023, the U.S. hosted delegates from thirteen IPEF countries in Detroit, MI, for the IPEF ministerial led by Raimondo and U.S. Trade Representative Katherine Tai. Prior rounds were held in Brisbane, Australia (round one, Dec. 10-12, 2022), followed by a special negotiating round on Pillars II-IV in New Delhi, India (Feb. 8-11, 2023), Bali, Indonesia (round two, Mar. 13-19, 2023), and Singapore (round three, May 8-15, 2023).
The

IPEF

negotiating countries, other than the U.S., include Australia, Brunei, Fiji, India, Indonesia, Japan, South Korea, Malaysia, New Zealand, the Philippines, Singapore, Thailand, and Vietnam. Notably, India opted out of negotiations on the Trade Pillar.

A joint

USTR and Department of Commerce readout

regarding the sixth round of negotiations stated, "USTR and the U.S. Department of Commerce will continue to provide regular updates and briefings to both stakeholders and Congress as negotiations progress."
Trade Policy
USDA announces new export promotion program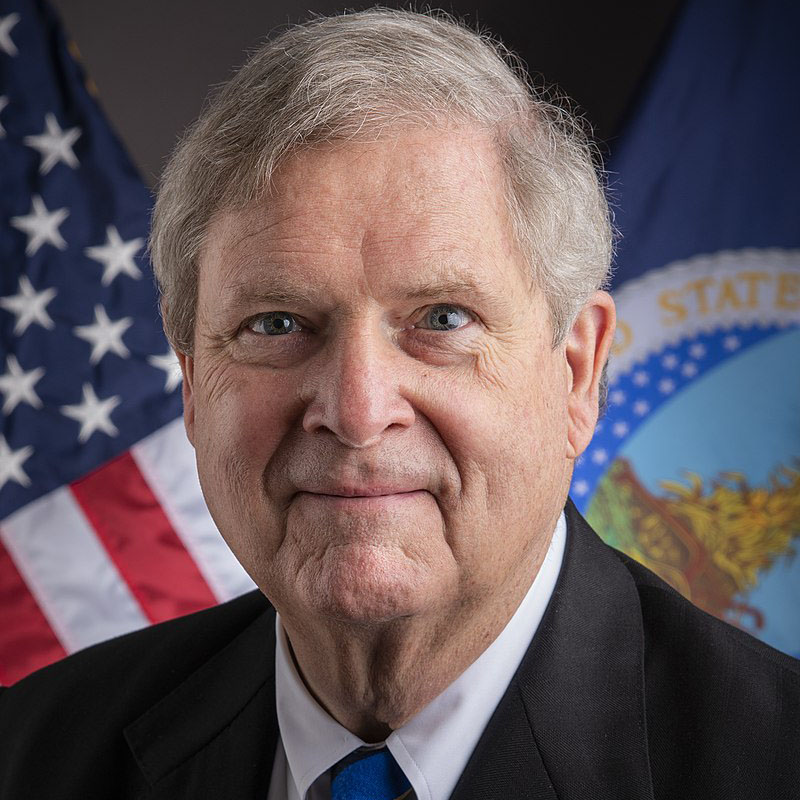 Last week, Secretary of Agriculture Tom Vilsack announced that USDA will be providing $2.3 billion to boost U.S. commodity exports and bolster international food aid. $1.3 billion of this sum will go towards the Regional Agricultural Promotion Program (RAPP), while the remaining $1 billion dollars will be utilized to address global hunger. This measure has been lauded by leaders in the agriculture industry, according to AgriPulse.

A

U.S. Department of Agriculture press release

stated, "Consistent with a bipartisan request from the Senate Committee on Agriculture, Nutrition, and Forestry, USDA is utilizing funds from the

Commodity Credit Corporation

(CCC) to address challenges related to trade and food insecurity impacting U.S. farmers and the international community."
"The Commodity Credit Corporation continues to address the needs of American producers as significant and unpredictable challenges arise, including impacts to international commodities markets and global food insecurity in the wake of ongoing conflict and a changing climate," said Vilsack. "The Commodity Credit Corporation and USDA's market development and aid programs are critically important at this time, and with this additional support we can strengthen U.S agriculture's presence in existing markets, open up new market opportunities, and build on our relationships and connections to ensure that high-quality American agriculture and food products reach where they are needed in the world."
USTR Katherine Tai visits South Africa
From Oct. 13 to Nov. 14, 2023, U.S. Trade Representative (USTR) Ambassador Katherine Tai will be in Johannesburg, South Africa for the 20th U.S. – Sub-Saharan Africa Trade and Economic Cooperation (AGOA) Forum, according to a

USTR press release

. The

AGOA

meeting is an annual forum designed to help promote U.S. trade and investment in the Sub-Saharan African region.

The USTR press release on Tai's travel stated, "The Forum will bring together the United States and AGOA-eligible countries along with representatives from key regional economic organizations and stakeholders from the private sector, civil society, and labor to discuss how to strengthen trade and investment ties between the United States and sub-Saharan Africa and how to promote resilient, sustainable, and inclusive economic growth and development. While in Johannesburg, Ambassador Tai will meet with senior government officials from AGOA-eligible countries. She will also meet with United States Ambassador to South Africa Reuben Brigety."
Trade Remedy
Lawmakers call on Commerce to reconsider fertilizer import duties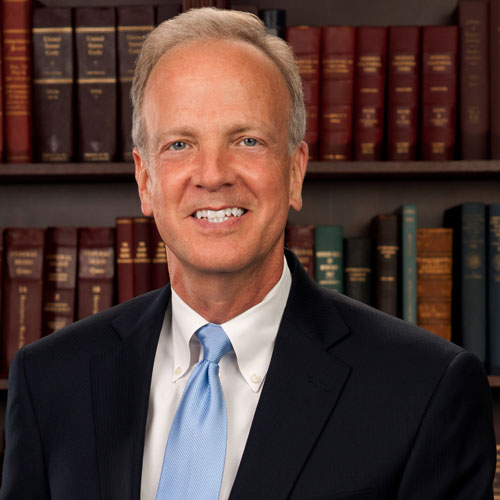 Lawmakers follow the lead of major agriculture groups and call on the Department of Commerce to reconsider its duties on Moroccan fertilizer imports. Senator Jerry Moran (R-KS), along with fourteen other Senators and twenty-four House members,

sent a letter

to Commerce Secretary Gina Raimondo urging Commerce to reduce the duties and provide relief for the U.S. agriculture industry.

The letter from lawmakers stated, "This situation has contributed to the high volatility of fertilizer prices overall, increased costs of a critical nutrient, and exposed farmers to the risk of inadequate supply into the future, given the lack of sufficient domestic supply to meet U.S. farmers' needs."

Recall that over

60 agriculture and farm groups sent a letter

to Raimondo requesting the agency "consider the impact of phosphate duties" on Moroccan imports as Commerce reconsiders import duties as remanded recently by the U.S. Court of International Trade (CIT). Last month, the CIT found fault with certain aspects of the duty determination by the U.S. International Trade Commission (USITC) and Commerce Department in supporting the imposition of 19.97% import tariffs on phosphate fertilizer imports from Morocco.

In the letter, the farm groups noted the "high costs and limited availability of fertilizer continue to strain family farms" and "increasingly limited options for fertilizer sources, farmers have struggled to diversify their supply chains, exposing them to risk." The groups detailed the costs of higher fertilizer inputs writing, "Duties levied on phosphate imports combined with these other factors have led to substantial price volatility over the past three years as evident by phosphate price increases of over 230% from 2020 to 2022. During 2022, farmers spent $36.9 billion on fertilizer and lime, compared to $24.4 billion in 2020."
WTO
Senior WTO officials meet without Washington represented
On Oct. 24, 2023, senior trade officials completed a two-day meeting to address topics in the lead-up to the

13th Ministerial Conference

(MC13) in Abu Dhabi, UAE from Feb 26-29, 2024. According to a World Trade Organization (WTO)

news release

, the meeting is an encouraging sign that key deliverables for MC13 are achievable. Notably, no Washington-based officials were a part of this meeting.

The news release stated that "The aim of the meeting was to take stock of progress on issues on the negotiating agenda, take decisions as appropriate, and solve specific problems. Participants also sought to point the way to possible deliverables for MC13, provide political guidance and support for the ministerial preparations, and deliberate on pressing global issues."
"We're living in very uncertain times," Director-General Ngozi Okonjo-Iweala told the senior officials at the meeting. "What makes me happy is the thought that perhaps, with the little bit that one can do from one's corner, that we're trying to make the world a little bit of a better place," she continued.
Progress made in dispute settlement talks
WTO Director-General Ngozi Okonjo-Iweala has praised U.S. efforts to reform the WTO's dispute settlement system, according to Politico. Okonjo-Iweala stated, "I would like to say that I very much think the U.S. [is] not taking a my-way-or-the-highway stance. They've been quite, I think, collaborative is the word."

The U.S. has also expressed optimism with recent progress, according to Inside U.S. Trade. Inside U.S. trade reported that the U.S. stated, "The result of this considerable effort is some progress on certain procedural reform issues."
U.S. – China
Greater diplomatic engagement occurring between U.S. and Chinese leaders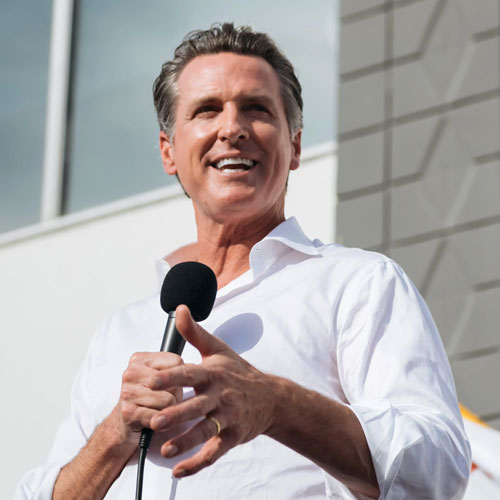 China's Foreign Minister Wang Yi visited Washington, D.C. last week, potentially paving the way for a meeting between President Joe Biden and Chinese President Xi Jinping at the November Asia-Pacific Economic Cooperation (APEC) meeting in San Francisco, according to the Washington Post. This visit by China's Foreign Minister coincides with California Governor Gavin Newsom's visit to Hong Kong, where he discussed how to approach climate change among other issues.

San Francisco will host the

APEC meeting

from Nov. 11-17, 2023. APEC serves as a forum for the U.S. to engage and advance interests in the Asia-Pacific. APEC includes twenty-one members which account for about 40% of the global population, nearly 50% of global trade, and over 60% of U.S. goods exports.