TRADE UPDATE
Food & Agriculture
November 7, 2023
By Kristy Goodfellow, Vice President of Trade and Industry Affairs, and Jacob Berch, Trade and Economic Policy Intern
HIGHLIGHTS
"We want to make sure that our closest neighbors know they have a real choice between debt-trap diplomacy and high-quality transparent approaches to infrastructure and inter-development."

—President Joe Biden at the Americas Partnership for Economic Prosperity (APEP) Summit
Trade Remedies
Commerce to lower duties on fertilizer imports from Morocco
Last week, the U.S. Commerce Department

announced

that it would be substantially lowering its duties on Moroccan fertilizer imports, from 19.97% to 2.12%. This development comes following letters from

farm groups

and

legislators

in recent weeks advocating for lower import duties on Moroccan phosphate fertilizers.
Recall that over sixty

agriculture and farm groups sent a letter

to Commerce Secretary Gina Raimondo requesting the agency "consider the impact of phosphate duties" as Commerce reconsidered import duties as remanded by the U.S. Court of International Trade (CIT). The CIT found fault with certain aspects of the duty determination by the U.S. International Trade Commission (USITC).
Lawmakers then followed the lead of major agriculture groups and made the same request to the Department of Commerce. Senator Jerry Moran (R-KS), along with fourteen other senators and twenty-four house members,

sent this letter to Raimondo

urging Commerce to reduce the duties and provide relief for the U.S. agriculture industry.

The letter stated, "This situation has contributed to the high volatility of fertilizer prices overall, increased costs of a critical nutrient, and exposed farmers to the risk of inadequate supply into the future, given the lack of sufficient domestic supply to meet U.S. farmers' needs."
Trade Policy
Debate continues over former President Trump's proposed tariff
Experts continue to debate the value of former President Donald Trump's tariffs, including his recently

proposed 10% baseline tariff

on all imports coming into the United States. Recent opinion pieces in The Economist and The Wall Street Journal on the subject are contradictory, with The Economist piece highlighting the detrimental effects Trump's 10% tariff would have on the economy. Meanwhile, The Wall Street Journal piece touted the potential national security benefits of the tariff.

The Economist piece, titled "Donald Trump's second term would be a protectionist nightmare," found the tariff to be harmful to both the U.S. and global economy. The piece stated, "Ahmad Lashkaripour of Indiana University estimates that a global tariff war would shrink American GDP by about 1%. Most countries would suffer falls closer to 3%. The drag on smaller, trade-reliant economies would be greater still. Tariffs are also regressive since they hurt those on lower incomes twice."
The Wall Street Journal piece, titled "Why Trump Is Right About Tariffs," alternatively suggested that domestic "production has value to a nation, so a tariff that gives it preferential treatment can be sensible and even, to use the economist's favored term, efficient"
U.S. – Turkey
Lawmakers urge USTR Tai to engage with Turkey on retaliatory tariffs
California's Congressional Delegation sent

a letter

to U.S. Trade Representative Ambassador Katherine Tai on Oct. 31, 2023, which sought to find a solution to the tariffs Turkey imposed in response to former President Donald Trump's U.S. section 232 tariffs on steel and aluminum. This letter suggests that Turkey intends to raise duties on almonds by 15 additional percentage points, on top of the existing 10% retaliatory tariffs.

Turkey challenged Trump's section 232 tariffs at the WTO. Among other findings, a WTO panel found the tariffs to be inconsistent with GATT's "Most Favored Nation" principle. The panel also found that the U.S. measures were not justified under GATT "Security Exceptions". The U.S. appealed the findings, effectively halting the dispute settlement process.
In response, Turkey imposed tariffs on some U.S. agricultural products, including nuts, tobacco, unprocessed rice, and whisky.
IPEF
U.S. hosting last minute IPEF negotiations before APEC summit
With the Asia-Pacific Economic Cooperation (APEC) summit fast approaching, the U.S. will host another IPEF negotiation from Nov. 5-12, 2023, in San Francisco, according to Politico reporting. Recall that the U.S. government is aiming to finish the IPEF deal in time for the

Asia-Pacific Economic Cooperation (APEC) summit

in San Francisco during the week of Nov. 12, 2023. This development follows the completion of the sixth round of IPEF negotiations, which lasted from Oct. 15-24, 2023, and took place in Kuala Lumpur, Malaysia.

Recall that following the sixth round of in-person negotiations in Kuala Lumpur, Commerce Secretary Gina Raimondo stated, "We had an excellent session in Kuala Lumpur. There's still more work to do."The IPEF partners focused on advancing negotiations related to outcomes under Pillars I (Trade), III (Clean Economy), and IV (Fair Economy) in this round of in-person negotiations. Like prior rounds, the U.S. delegation was co-led by Sarah Ellerman, Assistant United States Trade Representative for Southeast Asia and the Pacific and IPEF Pillar I Chief Negotiator, and Sharon H. Yuan, U.S. Department of Commerce Counselor and IPEF Pillars II-IV Chief Negotiator.
The fifth negotiating round was convened in Bangkok, Thailand, from Sept. 10-16, 2023, preceded by the fourth negotiating round held in Busan, South Korea, from July 9-15, 2023. On May 27, 2023, the U.S. hosted delegates from thirteen IPEF countries in Detroit, MI, for the IPEF ministerial led by Raimondo and U.S. Trade Representative Ambassador Katherine Tai. Prior rounds were held in Brisbane, Australia (round one, Dec. 10-12, 2022), followed by a special negotiating round on Pillars II-IV in New Delhi, India (Feb. 8-11, 2023), Bali, Indonesia (round two, Mar. 13-19, 2023), and Singapore (round three, May 8-15, 2023).
The

IPEF

negotiating countries, other than the U.S., include Australia, Brunei, Fiji, India, Indonesia, Japan, South Korea, Malaysia, New Zealand, the Philippines, Singapore, Thailand, and Vietnam. Notably, India opted out of negotiations on the Trade Pillar.
APEP
APEP leaders meet at White House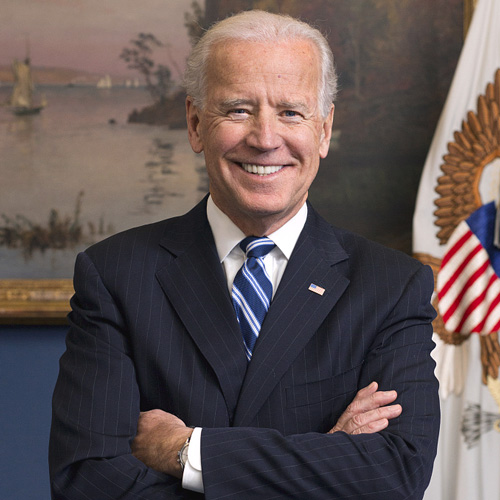 Last week, President Joe Biden hosted the inaugural

Americas Partnership for Economic Prosperity

(APEP) Summit at the White House. This meeting included eleven other APEP nations and involved discussions ranging from international trade collaboration to migration, according to a

White House statement.

Costa Rica offered to host the next APEP meeting in 2025.

Biden hosted leaders from Barbados, Canada, Chile, Colombia, Costa Rica, the Dominican Republic, Ecuador, Peru and Uruguay and top officials from Mexico and Panama, according to Reuters reporting.
The White House announced the following initiatives at this meeting to support strengthening APEP ties:

Launching a new investment platform to channel billions of dollars in financing for sustainable infrastructure.
Standing up a new accelerator program to support and steer investment to hundreds of up-and-coming entrepreneurs.
Providing grants to expand infrastructure and social services for migrants and their host communities.
Helping develop a robust regional workforce in the digital technology sectors of the future.
Creating a new fund to catalyze investment in innovative climate financing solutions

Recall that APEP was

announced

in June 2022 at the Summit of Americas in Los Angeles, California. The diplomatic partnership is meant to help strengthen regional economic ties, help address economic inequality, and restore faith in democracy.
AGOA
U.S. committed to AGOA program following summit in South Africa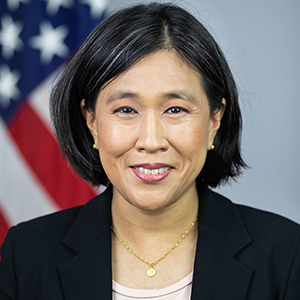 The U.S. has stated it is committed to renewing the

African Growth and Opportunity Act

(AGOA) trade preference program, which is set to expire in September 2025, according to Reuters reporting. U.S. Trade Representative Ambassador Katherine Tai said the U.S. is looking to update the AGOA program and make it "more effective and relevant to today's challenges," at the 20th U.S. – Sub-Saharan Africa Trade and Economic Cooperation (AGOA) Forum in in Johannesburg, South Africa. The Biden Administration

announced

prior to the forum meeting that four AGOA beneficiary countries, Gabon, Niger, the Central African Republic, and Uganda, are losing their duty-free access to the U.S. granted through the program due to their failure to comply with AGOA criteria.

The USTR press release stated, "President Biden decided to reinstate African Growth and Opportunity Act (AGOA) trade preference program benefits for one country, Mauritania, and to terminate benefits for four countries – Gabon, Niger, the Central African Republic, and Uganda – effective January 1, 2024.Based on the results of the annual AGOA eligibility review, Mauritania's eligibility will be reinstated based on progress that it has made with respect to the 2019 termination of its benefits due to worker rights concerns, as well as the government's willingness to work diligently with the United States to continue to make substantial and measurable progress on worker rights and eliminating forced labor across the country."
Recall that from Oct. 31 to Nov. 4, 2023, Tai was in Johannesburg, South Africa at the annual AGOA forum, designed to help promote U.S. trade and investment in the Sub-Saharan African region.
Trade Trends
Academic research contradicts consensus that global trade is declining
Sharat Ganapati of Georgetown University and Woan Foong Wong at the University of Oregon published a

research paper

this past summer which found that "while the trade share of GDP peaked in 2008, ton-kilometers of trade surged 49% from 55 trillion in 2008 to 82 trillion in 2019, outpacing global-inflation adjusted GDP growth by 18% during this period," according to WSJ reporting. The ton-kilometer metric is preferred by those working in transportation and constitutes the total distance traveled by freight, multiplied by its total weight. When observing trade trends using this metric as opposed to purely its dollar value, global trade has been steadily increasing over the past decade.

According to the study, the reason for this inconsistency in trends between the dollar value of trade and the ton-kilometer metric is because of the "natural resources and raw materials" trade, with over 75% of the global trade fleet by tonnage now being ships which only carry bulk commodities.
WTO
WTO food security working group moving closer to report and recommendations
On Oct. 31, 2023, the

WTO working group on food security met

with the aim of finalizing a report for addressing "the concerns of least-developed countries (LDCs) and net food-importing developing countries (NFIDCs)," according to a WTO news release. Norway's Agricultural Counsellor Kjetil Tysdal coordinates the food security work program.

This work program is derived from an

MC12 declaration regarding emergency response to food insecurity

, which was adopted on June 17, 2022. In this declaration, members agreed to "take concrete steps to facilitate trade and improve the functioning and long-term resilience of global markets for food and agriculture, including cereals, fertilizers, and other agriculture production inputs." Members also agreed to have a dedicated work program as part of the Committee on Agriculture.
The working group's current revised report covers, "four thematic areas: access to international food markets, financing of food imports, agricultural and production resilience of LDCs and NFIDCs, and horizontal, cross-cutting issues."
Deputy Director General of the WTO seeks to boost agriculture trade
While at a workshop on least-developed countries (LDCs), WTO Deputy Director-General Xiangchen Zhang expressed the need for the WTO to continue to integrate LDCs into global trade, particularly agriculture trade. According to a WTO

news release,

Zhang stated, "We need to keep building on the progress made to support the greater integration of LDCs into global trade."

The workshop aimed to boost the participation of LDCs in international agriculture and services trade. Coordinator of the WTO's LDC Group, Ambassador Kadra Ahmed Hassan of Djibouti, reportedly stated, "One-third of people living in LDCs are undernourished and LDCs remain on the side-lines of international services trade. We need to keep exploring what more can be done to support LDCs in overcoming their vulnerabilities and boosting their exports."
The WTO

news release

further stated that the workshop discussion "brought to the fore that trade support remains essential in strengthening the capacity of LDC service supplying firms. Among the priorities requiring LDC policy makers' particular attention were the need to i) address data gaps, ii) strengthen domestic regulatory frameworks, iii) diversify LDC services export baskets, and iv) boost firms' competitiveness through trade finance and skills upgrading. Speakers also cited regional integration as important for boosting LDCs' services exports."