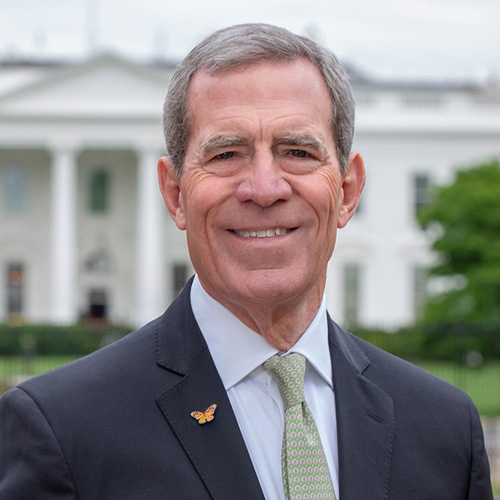 Get to know John W. Bode, President and CEO of the Corn Refiners Association. John is widely regarded as an industry expert and has been involved in every significant change in federal food law since the 1981 Farm Bill. John has received the honor of giving the Distinguished Lecture at an Institute of Food Technologists Annual Meeting and is a recipient of the National Association of State Departments of Agriculture Ambassador's Circle Award. He was also an invited guest for the White House signing ceremonies of USMCA and the 2018 Farm Bill.
Read on to learn more about John, in his own words:
Q: How long have you been with the Corn Refiners Association, and what is your role in the organization?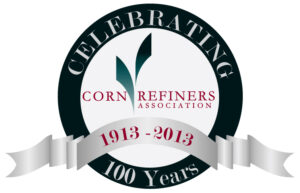 A: I joined CRA in the spring of 2013, as the association celebrated its 100th anniversary. As President and CEO, my role is to facilitate our Board of Director's decision making and to ensure the Board's policy is vigorously implemented. In so doing, I have the pleasure of working with an outstanding group of colleagues who support our member committees. Together, we make better decisions than I could ever hope to reach on my own. Our focus is to implement our advocacy plans in collaboration with other food and agriculture associations and stakeholders whenever possible.
Q: How did you become interested in a career in the agriculture industry?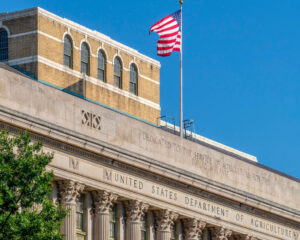 I grew up in a western Oklahoma grain elevator with my family also involved in farming. As a little boy, I started helping in our large garden, bought three-day-old calves and bottle fed them (not always with success) and in high school had a cow-calf operation and feeder pigs. We also produced wheat and watermelons. Starting at age 12, I worked at the grain elevator/feed mill/store that my father managed. My mother was a consultant dietician. In high school, I proofed my mother's papers, and she patiently answered my countless questions. So, naturally, when I graduated from college and was hired by the Governor of Oklahoma, I was drawn into food and agriculture issues. When the Governor was elected to the Senate, I was fortunate to be hired as a three-month temporary employee on the staff of the U.S. Senate Committee on Agriculture, Nutrition, and Forestry. They kept giving me more to do and after two years, I was invited to join the Reagan administration at USDA, where I eventually became Assistant Secretary for Food and Consumer Services with responsibility for over half of the USDA budget. While at the Ag Committee and my early days at USDA, my wife and I worked our way through law school. After presenting the first Bush budget for my area to Congress in 1989, I left USDA to practice law, focusing on food and agriculture policy and regulatory matters. I was general counsel for several trade associations, so I recognized what a special opportunity it was when I was offered my job at CRA.
Q: During your time with CRA, what accomplishment or moment are you most proud of?
I am most proud of the contributions that my Team CRA colleagues make to our association and the broader food and agriculture policy community. Beyond the numerous industry leadership roles they play, they work together selflessly. It is fun to be part of such a mission-oriented group.
Q: How do you spend your time away from the office? Do you have any special hobbies?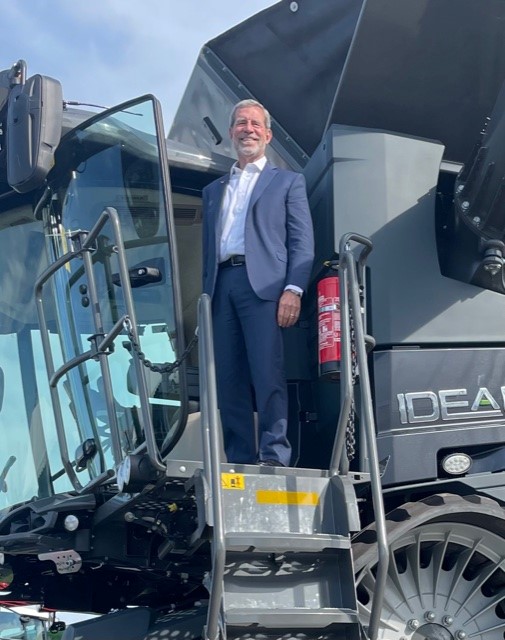 True to my upbringing, I garden, cook (including some home fermentation projects), read, sail competitively, and enjoy spending time with my wife and our dogs. I also enjoy my role as a member of the Board of Visitors of the University of Oklahoma Honors College and the Board of Directors of the Avalon Foundation, the leading arts and community service foundation of the Eastern Shore.
Q: What do you want to be when you grow up?
A: I don't want to grow up.