June 30, 2021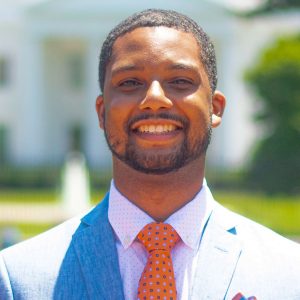 WASHINGTON, DC – The Corn Refiners Association (CRA) is pleased to announce that Kent Roberson has joined its staff as Senior Manager of Government Relations. Prior to joining CRA, Kent was a member of The Smith-Free Group, focusing on transportation, infrastructure, cybersecurity, and environmental issues.
"Kent is an exciting addition to the CRA team," said John Bode, CRA President and CEO. "His extensive professional background and wide subject matter expertise, along with an impressive educational foundation and commitment to his community, will make an immediate impact to CRA's work. We look forward to his important contributions."
Prior to joining The Smith-Free Group, Kent worked for CSX Transportation as the legislative and administrative assistant. He gained exposure to Capitol Hill while interning for former U.S. Congressman Albert Wynn before working at the United States Supreme Court as a Marshal's Aide. He then served as a legislative assistant for a Maryland State Delegate. Currently, Kent serves as an elected member to the Maryland State Democratic Central Committee for District 25. He was also appointed the African American Diversity Leadership Council Chair, and most recently served as a member of the Electoral College for the 2020 election. Kent is a graduate of Ball State University with a Bachelor's and Master's in political science.
###
The Corn Refiners Association (CRA) is the national trade association representing the corn refining industry of the United States. CRA and its predecessors have served this important segment of American agribusiness since 1913. Corn refiners manufacture sweeteners, starch, advanced bioproducts, corn oil and feed products from corn components such as starch, oil, protein and fiber.