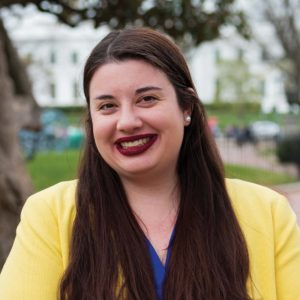 This month, we're spotlighting CRA's Vice President of Food Policy, Allison Cooke! In her role, Allison leads development and execution of science-based policy regarding food, nutrition, agriculture, and product safety and quality at the international, federal, state, and local levels. She also coordinates Health & Wellness and Product Safety & Quality Committees. Additionally, Allison regularly monitors, evaluates, analyzes, and reports on government policies, regulations, food industry trends, impacts, threats, and opportunities, providing strategic insights and recommendations to CRA staff, members, and industry partners. She works closely with food and agriculture sector coalitions, often managing coalitions on key CRA issues. Since joining CRA in 2017, Allison has been named the 2020-2021 President for the Washington, DC Institute of Food Technologists (IFT) Section.
In this staff profile, Allison shares more about her life at CRA and beyond:
Q: What's a typical day at work like for you?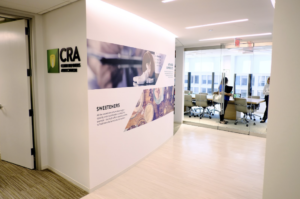 One of the things I like about CRA is that there is no "typical day" on the job. Depending on the issues at hand, I could spend the day in back-to-back meetings and calls talking with members, government officials, or industry partners. If my calendar is relatively clear, I can spend time reading through key pieces of legislation or regulations, or important studies and reports relevant to the food and agriculture industry. I have previously worked in associations and one of the things I enjoy most about this line of work is not feeling like I am doing the same thing day in and day out. If I need to take a break from one project I am working on, I can move on to something else, and there is usually no lack of things to move on to!
Q: How did you become interested in a career in the agriculture industry?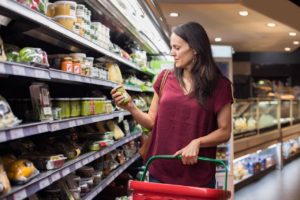 If I could go back in time to when I was in college, or even graduate school, I do not think past me would believe I would currently be working on food and agriculture policy or in the agriculture industry. Entering college, I had every intention to go to medical school but I learned that was not what I wanted to do after one too many organic chemistry classes. Instead, I decided to pursue physical therapy through a Bachelor's in Health and Exercise Science. After two internships focused on public health projects, I then received my Master's in Public Health with a concentration in Maternal and Child Health Leadership and Policy. I had the opportunity in graduate school to work at the Alabama Department of Health and while I wanted to get a career in the public health sector after graduation, there were not that many available opportunities. I found a job working for several food industry trade associations focused on nutrition and scientific policy. As time at this job progressed, I had more exposure to regulatory and international policy issues and I eventually ended up in Washington DC working for several food and ingredient trade associations. While in DC, I became more and more interested in regulatory and food policy, and having interacted with CRA, decided to pursue an opportunity to join their staff when the chance arose. I enjoy working in the food and agriculture policy arena as it is never boring and you really get to see how the issues you work on impact policies that affect us all.
Q: During your time with CRA, what accomplishment or moment are you most proud of?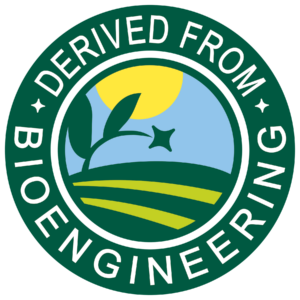 One of the key issues that I have worked on during my time at CRA has been related to the National Bioengineered Food Disclosure Standard, which will regulate the labeling of foods that are bioengineered or made with bioengineered ingredients. When the proposed rule was published by the US Department of Agriculture (USDA) in 2018, CRA engaged with industry partners across the supply chain from the farmers to the finished food manufacturers. Given the diversity in perspectives from across the supply chain, a lot of compromises and concessions were made to coalesce around a broad agriculture and food industry position. CRA played a pivotal role in getting to that consensus, and the industry position greatly reflected CRA's comments on the proposed rule. When the final rule was published in December 2018, CRA again engaged with our partners across the supply chain to ensure the regulation was workable for the whole agriculture and food sector. During that time, I worked closely with industry partners to coordinate discussions, including with USDA staff, on aspects of the final rule that needed clarity, most importantly on validation testing for refined ingredients made from bioengineered crops as this is critical to our industry. When USDA published draft guidance on this issue, I was able to bring together the supplier industry and the finished food industry on cohesive comments to ensure a harmonized approach from the food supply chain to USDA. In their final guidance, USDA incorporated feedback from the food and agriculture industry so that the guidance is appropriate for industry without unnecessary burden on suppliers.
I was able to bring together the supplier industry and the finished food industry on cohesive comments to ensure a harmonized approach from the food supply chain to USDA.
Q: What do you like most about your job/working at CRA?
Working at CRA has given me the chance to meet amazing, smart, and talented people – not only on staff but also from our member companies, industry allies, and government. On top of working with some great people, I have had more opportunities to grow in my career, taking greater ownership over my work product and becoming much more active in the DC food and agriculture industry arena. I cannot wait until we are back to our new "normal" so that I am back in the office and interacting with colleagues in person instead of behind a laptop screen!
Q: How do you spend your time away from the office? Do you have any special hobbies?
Prior to COVID-19, one of my favorite activities was traveling, something I cannot wait to get back to once we are back to "normal." I typically try to take at least one international vacation a year, and have been to some phenomenal places, such as spending my 30th birthday on top of a mountain in Dubrovnik, Croatia. When I am not trying to jet-set around the globe, I enjoy spending downtime with friends and family, ideally over some good food and adult beverages. While in quarantine I have gotten more into cooking and baking, learning to bake bread and various goods. More recently, I have tried out more adventurous cooking, using ingredients that I have not cooked with before, including new spices, proteins, and vegetables.