Justin Maroccia, Senior Manager of Sustainability
Learn more about CRA's Senior Manager of Sustainability, Justin Maroccia. As Senior Manager of Sustainability, Justin works to promote sustainability practices for CRA's member and partners and leads the CRA Sustainability Committee. Justin was also selected to join the Environmental Law Institute's Emerging Leaders Initiative 2021 cohort.
Check out our May staff profile to learn more about Justin!
Q: How long have you been with the Corn Refiners Association, and what is your role in the organization?
I have been with CRA since 2018. It's hard to believe it's already been three years! Overall, it's been an incredible experience working with this team and I feel lucky to be here. As the Manager of Sustainability, my most basic function is to focus on advancing sustainable practices throughout the corn value chain, working with appropriate partners to balance the elements of economic, societal, and environmental sustainability from corn production to the disposal of products. I spend a lot of time on the agricultural production side of things because of my background, but sustainability ties to basically everything in some way so I get to work on a little bit of everything in the association which is nice.
Q: How did you become interested in a career in the agriculture industry? Or, how did you become interested in your policy or job function?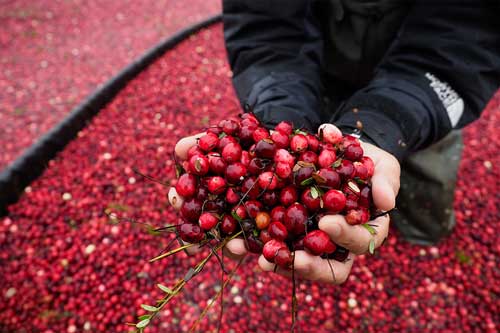 I've been interested in agriculture since I was a kid. I grew up in a rural area in South Jersey and I was always interested in the agricultural community around me. So when I decided that I wanted to go to college, I chose to study crop and soil science. I found that my education extended far beyond what those might think when they hear "crop and soil science," as agronomy really encompasses disciplines ranging from biology, chemistry, and physics to economics, mathematics, and commerce. My summer job in college was actually working on a cranberry farm near where I grew up in the New Jersey Pine Barrens. As much as I enjoy the science of agriculture, I wanted to gain more of an appreciation for the role of public policy. This desire was really confirmed after I spent a year in France working for the Ministry of Education of France. Working as an agent of a government agency gave me an appreciation for how policy affects the daily lives of individuals, and I really wanted to see this interaction with my true passion, agriculture. After I returned to the United States, I decided to come to Washington for what I like to think of as another round of education.
Q: What do you like most about your job/working at CRA?
It sounds cliché but the thing that I love most about my job at CRA is getting to work with the fantastic team that we have. As an early career professional, I feel so lucky to work with folks as talented and experienced as my colleagues. I get to learn from an incredibly knowledgeable group of individuals every day in each of their respective disciplines. As a result, I gain insights into how I can be successful in my career as a policy professional through the type of nimble advocacy and deep policy understanding that I observe from this great team.
Listen to Justin's 2021 Penn Grad Talks | "Future Farming: The Rise of Big Data in Advancing Sustainable Agriculture and the Role of Public Policy"
Q: How has your past experience prepared you for your current role?
I think that having a formal education in crop and soil science paired with a background on the ground in production agriculture has been excellent training in systems thinking. I find that understanding the full system of interconnected elements of a policy issue is essential for working to resolve the sustainability challenges in our industry. Having that comprehensive and scientific understanding of agronomy is great for the wonkier aspects of our ag and environmental policy work, But the practical knowledge of agricultural production through truly experiencing it helps ground my policy work in real-world dynamics.
Q: How do you spend your time away from the office? Do you have any special hobbies?
Frankly I'm a total dork, so I spend a lot of time away from the office reading mainly non-fiction. I'm a reader of history in diverse times and places, and I really enjoy a good biography. If you ever need a thrilling non-fiction recommendation, I'm your guy. Outside of reading, I'm an avid motorcyclist. If it's a nice day outside you can find me on the bike taking in some fresh air on my way to a beach somewhere.